Back to the blog
Unveiled: The Top 20 Global Gift Experiences
November 9th, 2023
If you're not familiar already, our leisure vouchers give your loved ones the freedom to choose from over 50,000 incredible gift experiences in the UK and over 160 countries worldwide. And we get it. With so much choice, it can be difficult to choose a gift experience. But don't worry, we're here to inspire you with our list of the 20 most popular global gift experiences redeemable with our activity vouchers.
With our leisure vouchers, you can gift someone the joy of exploring the world's most iconic attractions. From soaring heights to serene cruises and historic tours, here are the 20 most sought-after gift experiences that can be redeemed with our leisure vouchers.
The 20 Most Popular Global Gift Experiences
20. Burj Khalifa tickets and 3-course meal at Rooftop

At number 20 is entry to the incredible Burj Khalifa in Dubai accompanied by a delicious 3-course meal. There's really no better experience for couples seeking a romantic activity while on holiday or those of us who enjoy the finer things in life. This global gift experience is incredibly popular with our gift recipients because it allows them to soar above Dubai's skyline with a speedy elevator ride to floors 124 and 125 of the Burj Khalifa. They get to enjoy stunning views of the Dubai Fountain and the vast Emirates panorama.
What sets this experience apart is the immersive multimedia presentation on Dubai's history and the Burj Khalifa's construction during the ascent. The high-speed elevator, featuring LCD screens and glass observation decks on both floors, adds excitement to the journey.
But the real star of the show is the lavish 3-course lunch or dinner at Rooftop, The Burj Club. With spectacular views of The Dubai Fountain and the iconic Burj Khalifa, it creates an unforgettable dining experience.
In a nutshell, this gift experience is immensely popular because it offers a thrilling adventure, incredible views, and a memorable meal, all in one Dubai package.
19. The Edinburgh Haunted Vaults tour
Next up is our Edinburgh Haunted Vaults tour This gift experience is incredibly popular because it offers a thrilling journey into the most paranormally active part of Edinburgh. When you redeem our leisure vouchers on this experience, you'll get to explore the haunted underground world beneath the South Bridge, seeing the city from a new and spine-tingling angle.
What sets this experience apart is the opportunity to delve into Edinburgh's dark secrets. The Vaults, dating back to the 1700s, once housed notorious criminals and the city's poorest residents, creating a chilling atmosphere with tales of lives lost within their depths.
For those craving adventure and a peek into Edinburgh's eerie past, this gift experience is the ultimate choice. It's a captivating journey into history's shadows, making it an exciting and highly sought-after experience gift.
18. Madrid city tour hop-on hop-off bus tickets

This Madrid gift experience is incredibly popular with recipients of our activity vouchers because it offers a captivating way to explore Madrid's most iconic landmarks and rich cultural heritage. Guests can hop on and off the double-decker bus at their leisure, discovering treasures like the grand Museo del Prado, neoclassical Puerta de Alcalá, the historic Plaza de Colón, vibrant Gran Vía, and the enchanting Templo de Debod. They'll also visit Teatro Real, Palacio Real, and San Francisco El Grande's majestic basilica, as well as admire the striking Catedral Almudena and historic Plaza Mayor. The tour also includes cultural gems like Círculo Bellas Artes, Museo Thyssen, and Museo Reina Sofía, making it an ideal experience gift for those eager to uncover Madrid's architectural and cultural wonders in one seamless journey.
17. Edge general admission tickets

Edge general admission tickets are so popular with our activity gift recipients because it offers an exhilarating opportunity to discover New York from a breathtaking perspective. By redeeming your leisure vouchers on Edge general admission tickets, you can access the highest outdoor sky deck in the Western Hemisphere. The adventure begins with an immersive multimedia experience, setting the stage for the grand ascent 1,100 feet above ground.
Upon reaching the outdoor sky deck, suspended in mid-air, visitors are treated to 360-degree views that redefine their New York experience. They can walk on the glass floor, creating a sensation of floating in the sky, and even lean out over the city from this remarkable vantage point. With the convenience of free cancellation, instant confirmation, and mobile tickets, this is an unbeatable experience gift for those seeking an unforgettable New York adventure.
16. Santiago Bernabeu Stadium tickets

Santiago Bernabéu Stadium, the hallowed ground of Real Madrid, is a club synonymous with football excellence. Imagine standing where legends have stood, where the magic of 14 Champions League victories unfolded, crowning them the best team of the 20th century.
But it's not just about history; it's an immersive journey through the Real Madrid C.F. Museum, where you'll be surrounded by the glittering trophies that tell tales of triumph. There are dedicated sections for the club's legendary players, fascinating audiovisual exhibits, and even a space for the basketball aficionados. And don't forget the 'Kings of Europe' room, a true gem.
Beyond the museum, you'll soak in a panoramic view of the stadium, breathing in the spirit of this iconic venue. As you explore its nooks and crannies, you'll walk in the footsteps of giants. And after the tour, the official Real Madrid store beckons for some football-themed retail therapy.
The best part? You get to choose your visit day, Monday to Friday, ensuring it fits seamlessly into your plans. So, whether you're a die-hard football fan or just eager to soak in the sporting heritage, this football gift experience is an absolute winner!
15. Sky Views Observatory at Hotel Address Sky View Dubai
Prepare for an exhilarating journey to the Sky View observatory, a lofty perch soaring 219.5 meters above the dazzling city of Dubai. But what sets this apart is the 25-meter-long glass floor that will have you feeling like you're walking on air, and it's conveniently located near the Dubai Metro and public walkway system.
As you ascend, brace yourself for breathtaking vistas of the iconic Burj Khalifa, the city's magnificent skyline, and beyond. The journey to the top is an adventure in itself, with a panoramic elevator featuring glass on three sides.
But the real thrill begins when you choose to take a daring leap. Sky View introduces unique adrenaline-pumping experiences, including an outdoor glass slide that propels you from level 53 at 219.5 meters to level 52 at 215.5 meters, all while encased in a transparent glass tube. And if that's not enough, there's the Edge Walk, a heart-pounding air-walk experience that allows you to step onto the external perimeter, defying gravity as you take in sweeping views of the Burj Khalifa.
So, if you're seeking an adventure that will leave you on the edge of your seat, quite literally, this gift experience is the ultimate choice!
14. Las Golondrinas in Barcelona boat trip tickets
Picture yourself aboard a boat, gently cruising the waves and uncovering the captivating skyline of Barcelona from the sea. It's a unique chance to bask in the sea breeze, feel the warmth of the sun on your skin, and witness the city's landmarks and buildings from a whole new perspective.
This 60-minute boat tour spans an impressive 9 miles, guiding you through the picturesque port, coastline, and pristine beaches of Barcelona. The adventure begins at Portal de la Pau, conveniently located near the Colón monument, providing a perfect starting point for your maritime journey. What makes this experience even more special is that it caters to all ages, making it an ideal family activity.
As you sail, you'll be treated to splendid views of the Barcelona seafront, the Olympic Marina, the inviting beaches, and the vibrant Forum district. You'll see the city's iconic buildings in a fresh light, making this boat trip an absolute delight for nature enthusiasts, culture seekers, and anyone eager to explore Barcelona from a truly unique angle.
13. London Eye tickets

On this London gift experience, in an unforgettable 30 minutes, you'll ascend to a dizzying height of 135 meters on the world's tallest cantilevered observation wheel, with breathtaking 40-kilometer panoramic views in every direction. On a clear day, your gaze can stretch as far as the grand Windsor Castle!
But what truly sets this experience apart is the chance to feast your eyes on London's most famous landmarks from this lofty vantage point. Marvel at the regal Big Ben, Buckingham Palace, the majestic St. Paul's Cathedral, the historic Westminster Abbey, and the bustling Trafalgar Square, all from high above. It's an awe-inspiring adventure that showcases the best of London's glory, making it a must-do for visitors of all ages.
12. New York CityPASS: five top attractions
Next up is another New York activity. When you're planning a trip to the bustling metropolis of New York, you want to make the most of your visit, right? Well, that's where the New York CityPASS comes in, offering a passport to the city that never sleeps.
With CityPASS, you get to enjoy prepaid admission to five of the city's absolute must-see attractions, and you'll save a whopping 40% on the regular admission prices. That's more money in your pocket to savour the city's iconic pizza slices or explore its bustling neighbourhoods. You'll visit iconic landmarks like the Empire State Building and the American Museum of Natural History, then choose three more attractions from a selection that includes the Top of the Rock Observation Deck, Statue of Liberty and Ellis Island, the 9/11 Memorial and Museum, Circle Line Sightseeing Cruises, the Intrepid Sea, Air & Space Museum, and the Guggenheim Museum.
Plus, CityPASS tickets are valid for nine consecutive days, giving you ample time to experience each New York attraction at your own pace.
11. Hola Barcelona Travel Card

The Barcelona Travel Card offers complete ease and freedom for exploring this vibrant city and its surroundings. With unlimited journeys on the exceptional metro, bus, and rail networks, it's the perfect way to save time and money while enjoying Barcelona's charm. Whether you're strolling through historic neighbourhoods, relaxing in green spaces, or taking in the seafront views, this card lets you do it all effortlessly. And, it's not just for the city – you can even use it to travel from Barcelona Airport. It's the warmest welcome to Barcelona's boundless experiences!
10. Eye on the Thames river cruise
Our leisure voucher recipients have loved this exciting 40-minute sightseeing cruise along the Thames. When you go on this gift experience, you can enjoy taking in iconic sights like Big Ben, the Houses of Parliament, St. Paul's Cathedral, and Tower Bridge. Your friendly English-speaking guide will share London's stories as you cruise, or opt for audio commentary in several languages. Departing conveniently from the London Eye pier, it's a memorable way to explore the city's prime riverfront real estate. Plus, entrance to the London Eye is included for a full day of London adventures!
9. Go City | New York Explorer Pass

The Go City New York Explorer Pass is your ticket to saving big – up to 40% off admission ticket prices, to be exact! With over 90 attractions and tours to choose from, it's the ultimate way to explore the Big Apple on your terms.
Simply download the pass to your phone or print it at home, and you'll receive a unique QR code that grants you access to your selected attractions. Whether you want to ascend the Empire State Building, explore the 9/11 Memorial & Museum, or take a stroll across the Brooklyn Bridge, this pass has you covered.
What makes it even better? You can use it for up to 60 days after your first attraction visit and it's incredibly user-friendly – just show your pass at designated ticketing areas and enjoy.
8. Budapest Szechenyi spa entrance ticket

With this spa gift experience you can ease into relaxation at the renowned thermal baths of Budapest and immerse yourself in the rejuvenating powers of natural hot springs. After a day of exploring the beautiful Hungarian capital, Széchenyi Spa is your haven for unwinding.
Step into a neo-Baroque masterpiece, where the healing properties of hot springs await. With three outdoor and fifteen indoor pools, saunas, steam rooms, and even aromatic massage services available on-site, you're in for a day of pure self-care. The pools are thoughtfully maintained at various temperatures, and the outdoor activity pool features a jacuzzi and whirlpool for that extra touch of relaxation.
Choose between two ticket types for your visit: the first includes an entry ticket with locker use, providing a secure place for your belongings in a gender-separated changing room. Alternatively, opt for the second option with an entry ticket that grants you access to a private cabin, where you can comfortably change and store your items. Located in the picturesque City Park, near the City Circus, getting there is a breeze via subway line no. 1 – just hop off at Széchenyi fürdo station and exchange your voucher at the front desk by the main entrance.
7. Sagrada Familia entrance tickets with audio guide
The Sagrada Familia, Gaudí's unfinished masterpiece, captivates more than three million visitors yearly, it's probably why this gift experience is one of the most popular among our activity gift voucher recipients. Skip the lines and step straight into this architectural wonder with our entrance ticket, allowing you to savor its beauty at your own pace.
To enhance your experience, we provide a multilingual audio guide, available in Catalan, Spanish, English, French, German, Italian, Portuguese, Chinese, Japanese, Russian, Hungarian, Korean, Swedish, Finnish, Polish, and Dutch. Immerse yourself in Gaudí's vision, and let the stunning Sagrada Familia leave an indelible mark on your journey. Please note that the audio guide is suitable for children aged 10 and above.
6. Barcelona Aquarium skip-the-line tickets

With our gift vouchers, you can dive straight into the wonders of the Barcelona Aquàrium, the world's largest Mediterranean marine life haven, all without waiting in line! Explore 35 captivating tanks filled with 11,000 animals representing 450 unique species, including a spellbinding Oceanarium. Walk through an 80-meter transparent tunnel surrounded by sharks, giltheads, morays, ocean sunfish, and more.
Plus, your activity voucher unlocks access to engaging exhibitions like "Planeta Aqua" and "Explora!" that highlight the vital role of water in our world's development. After your aquatic adventure, unwind and indulge in the café, pick up a souvenir, or capture unforgettable memories in photos. Dive into the Barcelona Aquàrium with our gift experience vouchers, and make a splash with an unforgettable underwater adventure!
5. Skip-the-line ACTV Public Transport Pass up to 7 days

Venice's enchanting canals and historic sites await you with our activity vouchers, giving you the freedom to explore this captivating city on a 1 to 7-day adventure. Skip the long lines at ticket offices by purchasing online, and unlock unlimited travel on buses and water buses across Venice, the Lido, Lagoon islands, Mestre, Marghera, and the mainland.
These ACTV tickets provide unrestricted access to ACTV Vaporetti water buses and ACTV buses, as well as the People Mover service. What's more, you can even hop aboard Regional (R) and Fast Regional (RV) trains within the Venice municipality territory, including stops at Venezia S. Lucia, Venezia P.to Marghera, Venezia Mestre, Venezia Carpenedo, and Venezia Mestre Ospedale. You can even choose from various ticket options, including 1-day, 2-day, 3-day, 7-day, one-way Water Service Ticket 75′, or Navigation (roundtrip). Your Venice adventure begins seamlessly with our gift experience vouchers!
4. Budapest river cruise with wine
Thanks to our activity vouchers, thousands of gift recipients have enjoyed a breathtaking river cruise on the Danube. With this once-in-a-lifetime gift experience you can discover Budapest's UNESCO World Heritage Sites in the most enchanting way – on a wine cruise along the Danube River! Glide past iconic landmarks such as the Hungarian Parliament, Castle Hill monuments, and more while indulging in a wine tasting extravaganza featuring 7 exquisite Hungarian wines.
Onboard, you'll enjoy WiFi access and live music, enhancing your unforgettable experience. Immerse yourself in Hungarian wine culture, all while taking in the stunning scenery of Budapest from the best perspective. Please note that guests must be at least 18 years old to partake in the wine tasting, and additional food and drinks are available for purchase on board.
3. One-hour canal cruise of Amsterdam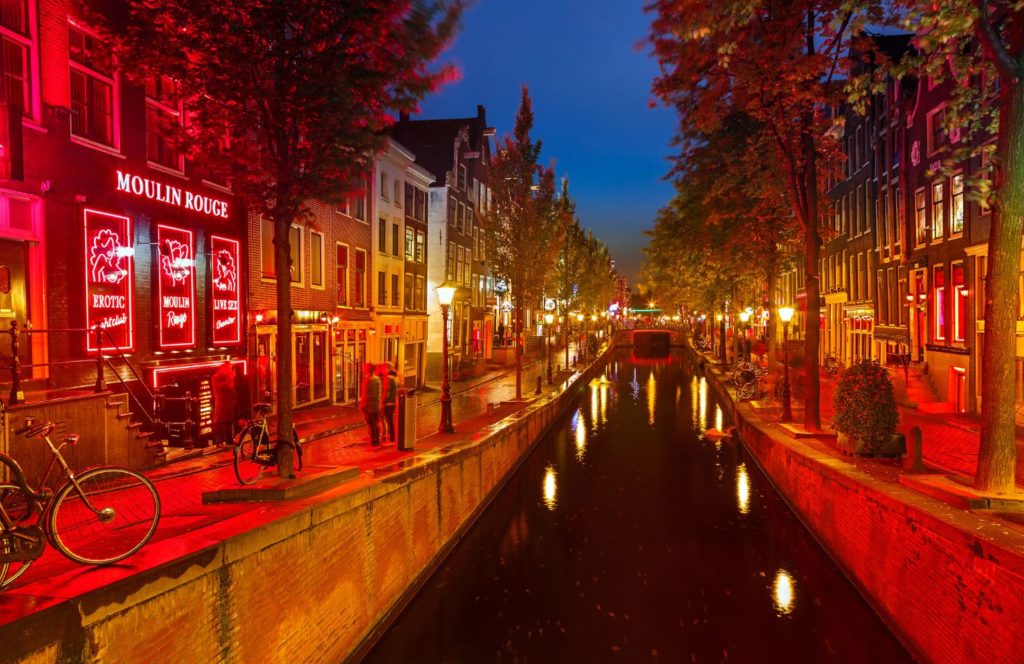 When in Amsterdam, exploring its UNESCO-protected canal district is a must, and our one-hour canal cruise lets you do just that. Embark on a journey through the heart of the city, where you'll marvel at stunning merchants' houses from the Golden Age, iconic landmarks like the Magere Brug (Skinny Bridge), picturesque gables, and charming churches.
As you glide along the Amsterdam canals, an audio guide in 18 languages will provide fascinating insights into the city's rich history and remarkable sights. This group tour offers a delightful way to discover the beauty of Amsterdam from the water.
2. Sightseeing cruise from the Eiffel Tower
Our second most popular gift experience is of course based in Paris, the city of love. Enjoy a captivating 1-hour Seine River cruise departing from the iconic Eiffel Tower. This global gift experience offers the perfect way to explore Paris and its renowned monuments from a fresh perspective.
As you board one of the glass-enclosed trimarans, named after illustrious figures, you'll be treated to panoramic views, engaging commentaries in 14 languages, and iconic sights like the Eiffel Tower and Notre Dame. Capture souvenir photos and enjoy snacks and drinks on board.
This 1-hour cruise provides a unique way to discover Paris, making it a fantastic experience gift. With departures every hour from noon to 9:00 PM, you can choose a convenient time to explore the City of Light. Book your Eiffel Tower Seine River cruise today!
1. Burj Khalifa tickets: levels 124 and 125

And without further ado, here's our most popular gift experience. Tickets to the Burj Khalifa. Wonder why this gift experience is so popular with our gift recipients? Get ready to elevate your Dubai adventure to unparalleled heights with the Burj Khalifa experience! As our most sought-after gift, it promises an unforgettable journey to the world's tallest building, offering unbeatable features and incredible vistas.
Board speedy elevators that whisk you away to floors 124 and 125, providing unobstructed, panoramic views in every direction. You'll witness Dubai's stunning landscape, a captivating blend of modern marvels and natural wonders. Opt for the exclusive sunrise ticket to witness Dubai's golden hour, a magical time when the city shimmers in a warm, ethereal glow.
Join millions of delighted leisure voucher recipients who have chosen this iconic experience as their top pick among 50,000 global gift experiences. Don't miss the chance to soar above Dubai and explore the city from an entirely new perspective.
Unlock These Gift Experiences and Thousands More
Choosing the perfect gift for your loved ones can be a daunting task. You want to make sure it's thoughtful, exciting, and suits their unique tastes and preferences. Enter our global activity vouchers – the ultimate solution to gift-giving dilemmas!
With our multi-activity gift vouchers, you're not just giving a gift; you're gifting an entire world of experiences, adventures, and memories waiting to be created.
Here's why our leisure vouchers are the best way to show your love and appreciation:
1. Limitless Possibilities: Our extensive selection of activities spans across a wide spectrum, ensuring that there's something for everyone, regardless of age, gender, or interests. From thrilling adventures to cultural explorations, gourmet delights to spa escapes – the choices are virtually endless.
2. Total Personalisation: Gone are the days of stressing over whether you've chosen the right gift. Our activity gift vouchers empower your loved ones to pick and choose the experiences that resonate with them the most. It's like a tailor-made gift for every individual, making your gesture incredibly personal.
3. Freedom to Choose: Your recipients have the freedom to decide when and where they want to redeem their vouchers. Whether they're itching for an immediate adrenaline rush or planning a future getaway, our leisure vouchers grant them the flexibility to curate their own unforgettable experiences.
4. Stress-Free Gifting: No more second-guessing or worrying if your gift will hit the mark. Our activity gift vouchers take the stress out of gifting, ensuring that your gesture is met with excitement and appreciation.
5. Lasting Memories: Instead of a material possession that may lose its luster, when you buy activity vouchers you gift cherished memories that will be remembered for a lifetime. Each experience becomes a beautiful chapter in the story of their life.
So, why settle for a mundane gift when you can offer the gift of endless possibilities and unforgettable moments? Buy activity gift vouchers to celebrate special occasions, express your love, or simply bring joy to the ones you care about. It's the most flexible, personal, and memorable gift you can give – truly the best gift of all!