Back to the blog
7 Ways to Enjoy Your Family Days Out Gift Vouchers
August 29th, 2023
Are you looking for exciting and budget-friendly ways to create lasting memories with your kids? Family days out gift vouchers can be your golden ticket to unforgettable adventures. If you've got children aged between 5-12, you're in for a treat. In this blog, we'll explore seven fantastic family-friendly activities that you can enjoy when you redeem an Activitygift voucher. These personalised activity vouchers open the door to some of the most memorable family experiences across the UK. Let's dive in!
How to Enjoy Your Family Days Out Gift Vouchers
1. Visit a Theme Park
Where: Alton Towers, Staffordshire
Why It's Great: Theme parks are a source of pure joy for kids and adults alike. Alton Towers offers thrilling rides, enchanting shows, and attractions suitable for various age groups. With your family days out gift voucher, you can enjoy a day packed with laughter and adrenaline-pumping fun.
2. Explore a Wildlife Park or Zoo
Where: Edinburgh Zoo, Scotland
Why It's Great: Educational and entertaining, wildlife parks like Edinburgh Zoo allow children to connect with nature up close. Witnessing exotic animals and learning about their habitats is not only fun but also an excellent way to instil a love for animals and conservation in your kids.
3. Discover History at a Museum
Where: The Natural History Museum, London
Why It's Great: Museums provide an engaging environment for kids to learn about history, science, and culture. The Natural History Museum in London is a treasure trove of knowledge. It's a hands-on experience where children can explore the wonders of the natural world.
4. Explore Blackpool Tower and Its Attractions
Where: Blackpool Tower, Blackpool
Why It's Great: For a day filled with awe and wonder, head to Blackpool Tower. Take an elevator ride to the top and witness breathtaking views of the coast and the town. It's an opportunity to spark your children's curiosity about the world below. Afterward, explore the tower's various attractions, from the immersive Blackpool Tower Dungeon to the entertaining circus shows. It's a day packed with excitement and amazement that your whole family will cherish.
5. Take a Scenic Railway Journey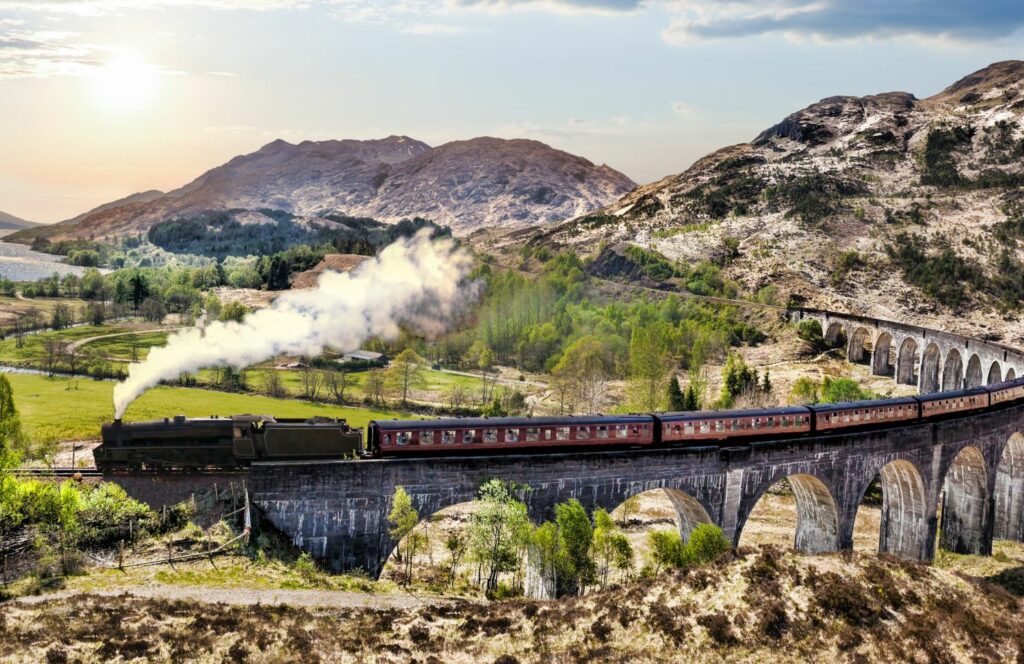 Where: Jacobite Steam Train, Scotland
Why It's Great: For a more relaxed but equally enchanting experience, consider a scenic train journey. The Jacobite Steam Train, otherwise known as the Glenfinnan viaduct train, in Scotland offers breathtaking views of the Highlands. It's an opportunity for quality family time as you travel through picturesque landscapes and end your journey with a fabulous break in serene Skye. Plus, the little ones are bound to recognise the train from its reoccurring role in the Harry Potter films.
6. Catch Some Waves with a Beginners Surf Lesson in Newquay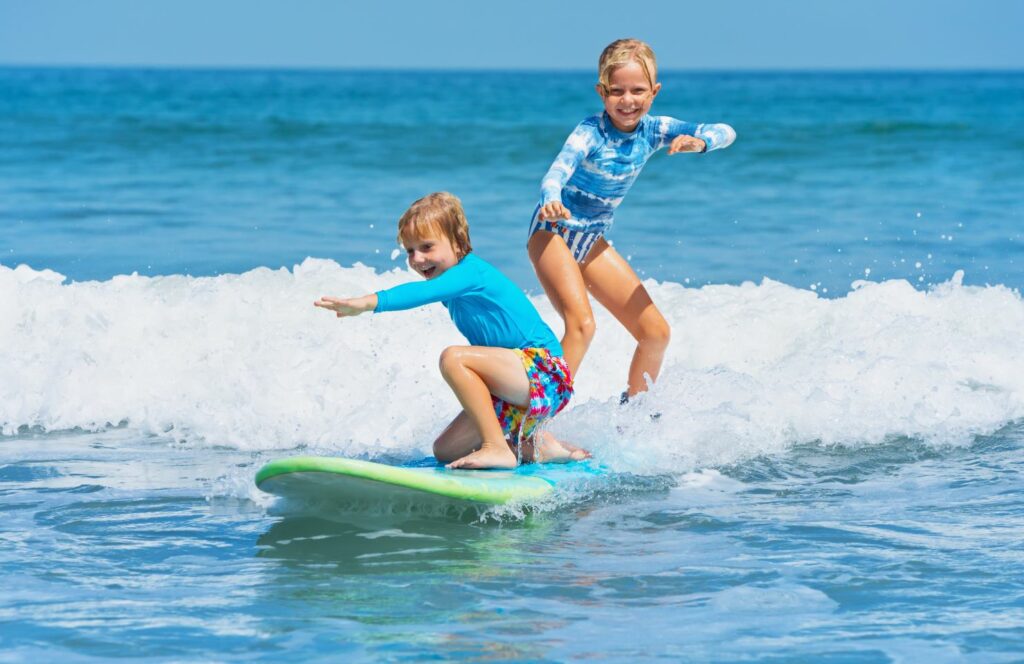 Where: Newquay, Cornwall
Why It's Great: If your family enjoys trying new things, a beginners surf lesson in Newquay is an excellent choice. Cornwall's stunning coastline is the perfect setting for learning to ride the waves. With professional instructors and all the necessary equipment provided, you and your kids can experience the thrill of surfing while bonding over the challenges and triumphs of catching that perfect wave. It's an exciting adventure that will leave your family with unforgettable memories of the sea.
7. Step into Fantasy at a Castle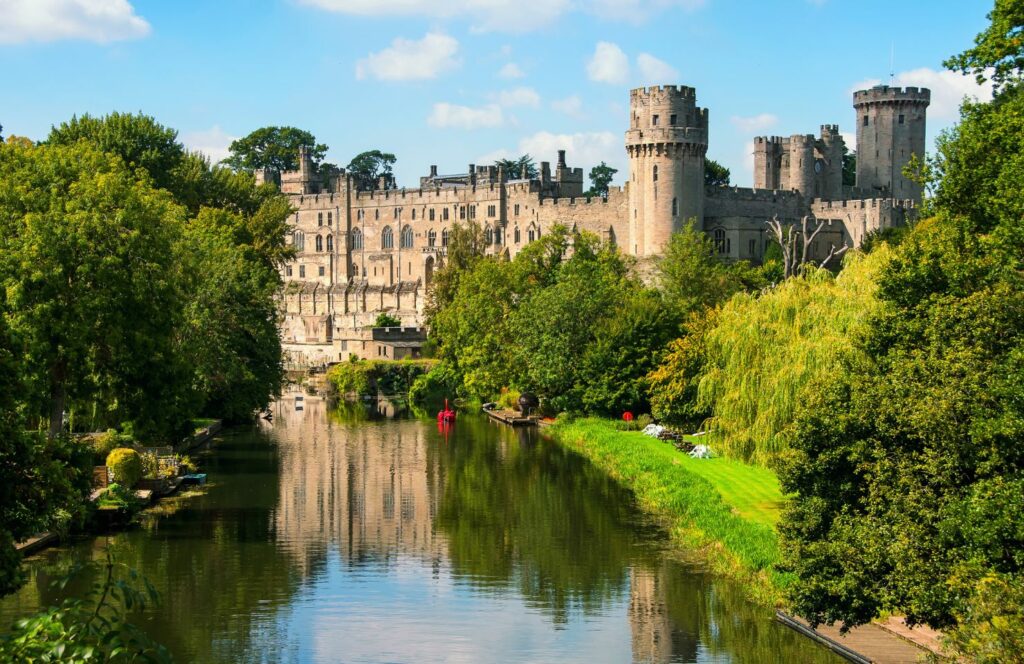 Where: Warwick Castle, Warwickshire
Why It's Great: Warwick Castle is not just a historical site; it's a place of enchantment. Your family can immerse themselves in medieval tales, watch epic shows, and explore stunning castle grounds. It's an educational and magical experience rolled into one.
Experience gift vouchers for every occasion
In conclusion, family days out gift vouchers open the door to a world of adventure and bonding opportunities. Whether your family prefers the thrill of a theme park, the wonder of a museum, or the tranquility of a scenic train journey, there's something for everyone. These activities provide not only entertainment but also valuable learning experiences for your children. Plus, our activity vouchers are multi-purpose meaning whether you're shopping for a gift for your parents, a wedding gift or a graduation gift, Activitygift caters to every gift occasion.
So, redeem those activity vouchers and make the most of your family time while creating cherished memories that will last a lifetime. Enjoy your adventures!