Back to the blog
The Ultimate Guide to Romantic Couple Activities
June 20th, 2023
Are you ready to throw a curveball at your anniversary celebration? Say goodbye to the same old, same old, because we're about to embark on an unforgettable adventure that will have you deepening your bond with your partner on a whole new level. Forget about the standard anniversary dinners or cinema trips and let's explore these 4 romantic couple activities that will ignite the flames of passion and create an anniversary celebration filled with romance and heartfelt connection:
1. Sunset Picnic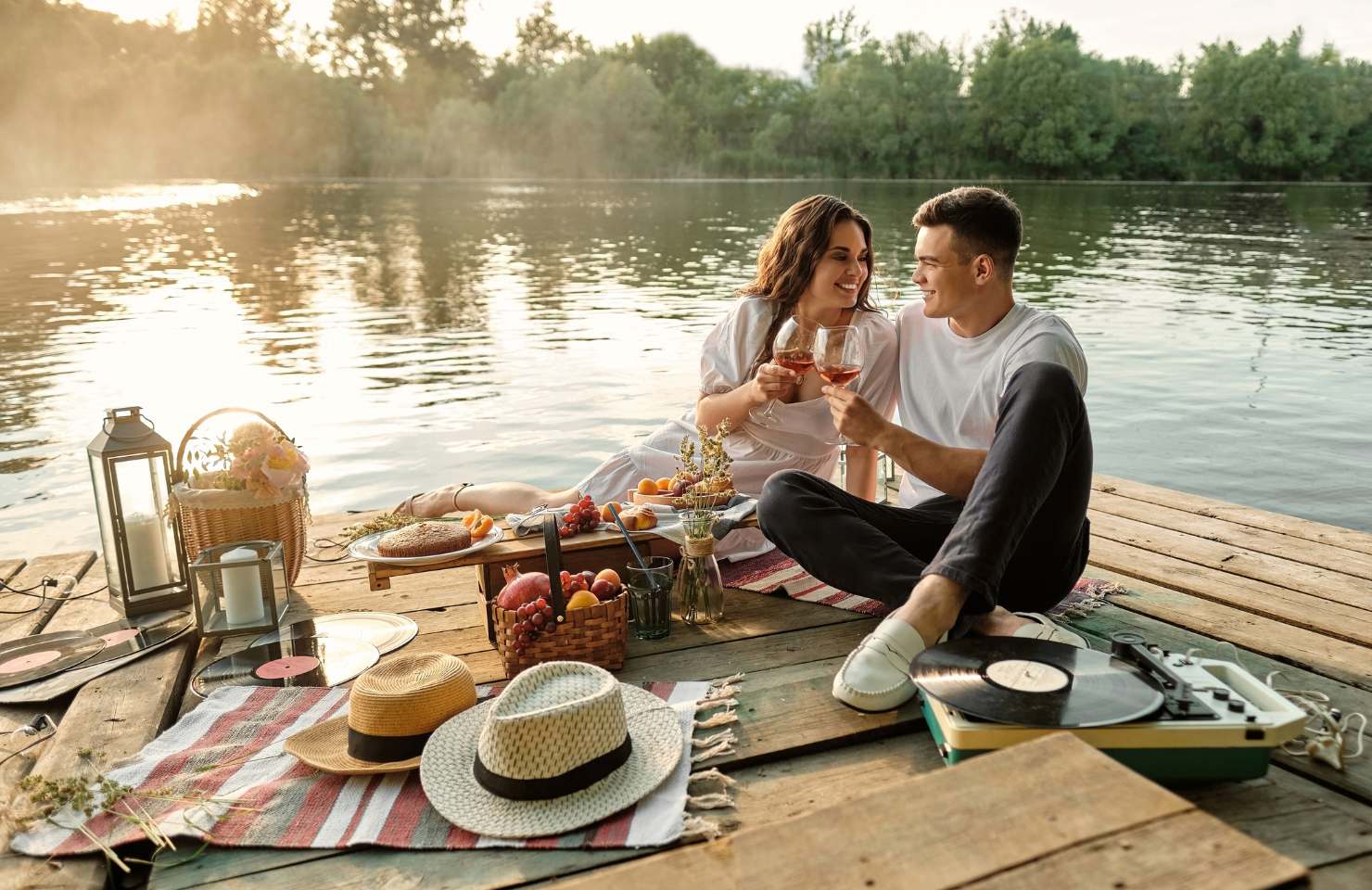 Leave the crowded restaurants behind and whisk your partner away to a serene spot with breathtaking views. Set the stage for an enchanting evening with a beautifully arranged sunset picnic. Lay out a soft blanket, prepare a selection of your favourite delectable treats, and toast to your love as the sun paints the sky in mesmerising hues. With each bite and sip, feel the warmth of your connection grow stronger, and let the serenity of the moment deepen your love.
2. Private Couples' Spa Retreat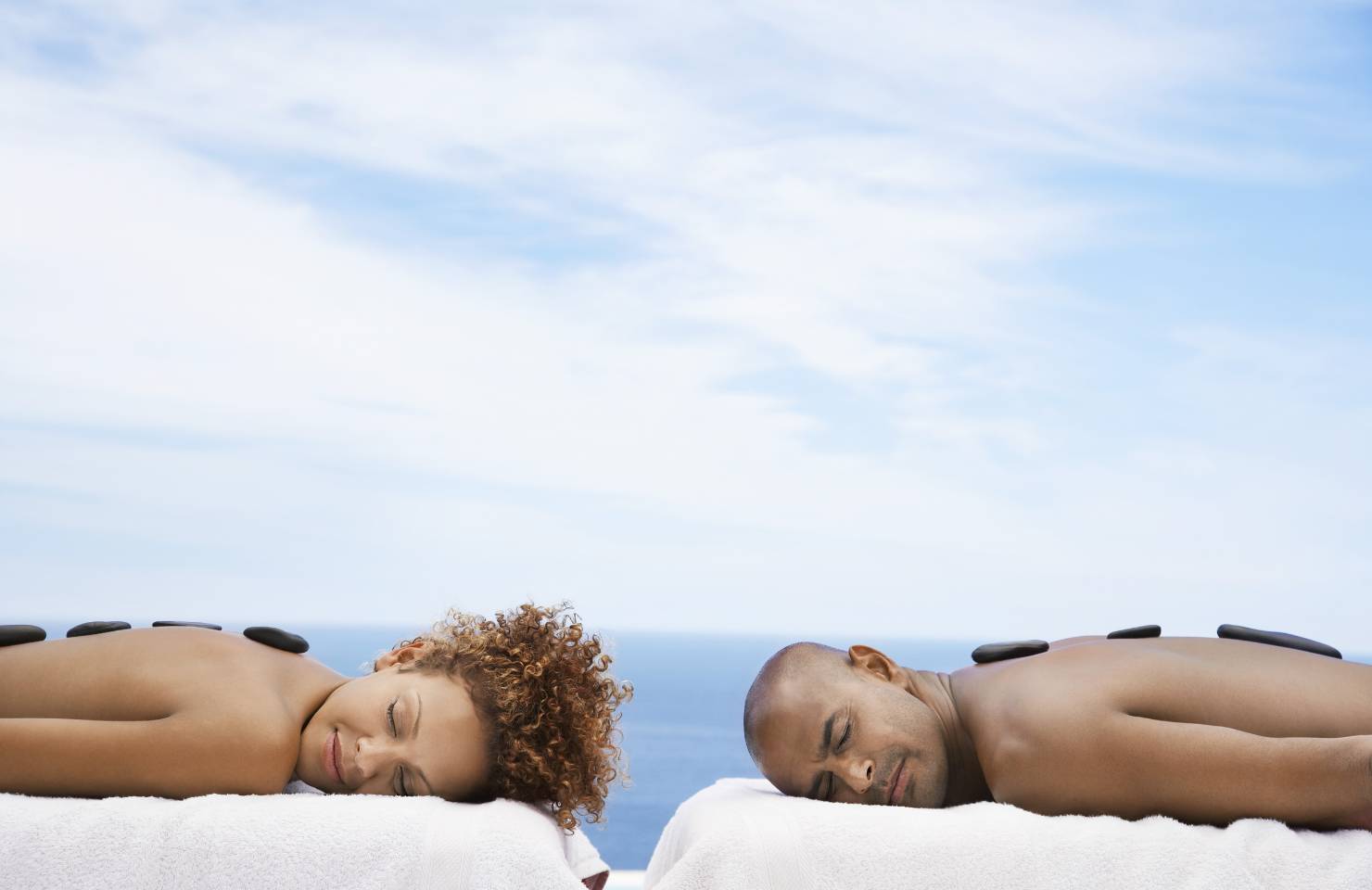 Indulge in a day of blissful relaxation and pampering with a private couples' spa retreat. Escape the hustle and bustle of daily life and immerse yourselves in a world of tranquillity and rejuvenation. From soothing massages to luxurious facials, let skilled hands and aromatic scents transport you to a state of pure serenity. The intimate atmosphere will provide the perfect setting to reconnect, unwind, and cherish each other's presence.
3. Dancing under the Stars
Set the stage for a night of romance and elegance with a private outdoor dance session under the stars. Engage in the timeless art of dance as you sway together to your favourite melodies. Whether it's a classic waltz, a sensual tango, or a playful swing, let the music guide your movements and the connection between your bodies deepen. The enchanting ambience, the gentle breeze, and the twinkle of stars above will create a magical atmosphere that's perfect for kindling your love.
4. A Romantic Getaway

Why limit your anniversary celebration to just one day? Plan a romantic getaway and escape to a destination that embodies love and romance. Whether it's a cosy countryside retreat, a beachside paradise, or a charming city escape, let the new surroundings inspire your hearts and create a space for uninterrupted quality time together. Explore the local attractions, indulge in candlelit dinners, and let the adventure of a new place strengthen the bond you share.
Unlock thousands of romantic gift ideas with an activity gift card
Looking for a game-changing anniversary gift idea that unlocks thousands of unique couple experiences? They'll have the freedom to explore a wide range of romantic activities, from luxurious spa retreats to exhilarating outdoor adventures. The possibilities are endless, and it's all in their hands to create the anniversary celebration of their dreams. Give your special someone an Activitygift and let them choose their own adventure (and hopefully they take you along for the ride too!)
Remember, an anniversary is not just a celebration of the years you've spent together; it's a celebration of the love, passion, and connection that continue to grow. So, step outside the ordinary and embrace these romantic adventures that will make your anniversary an experience to cherish forever.