Back to the blog
The 15 Best Scotland Gift Experiences
November 21st, 2023
Are you ready to get inspired with our list of the 15 best gift experiences in Scotland? These Scotland gift experiences are the most-popular with our activity gift voucher recipients and each experience has been curated to immerse you in the beauty, history, and excitement of this remarkable country.
The 15 Best Gift Experiences in Scotland
1. Skye and Eilean Donan Castle Tour

Embark on our sought-after Isle of Skye day trip from Inverness, where you'll experience the natural wonders of Scotland's renowned Isle of Skye, gaze upon the iconic Urquhart Castle by Loch Ness, explore the 'most photographed castle in Scotland,' Eilean Donan Castle, journey along the island's east coast with stunning Red Cuillin Mountains, savour local cuisine in Portree, and explore the Trotternish Peninsula with its breathtaking landscapes like the Old Man of Storr and Kilt Rock. Venture to Kyleakin for refreshments and stunning views of Castle Moil and the Skye Bridge before returning to Inverness, all in one unforgettable Scotland gift experience.
2. The Greyfriars Graveyard Tour

Second on our list of the 20 best Scotland gift experiences is a thrilling Greyfriars Kirkyard tour in Edinburgh, a renowned cemetery steeped in history, and discover the intriguing secrets of its 16th-century graveyard. Led by a professional costumed guide, unravel the captivating stories of its notable deceased residents, explore the fascinating funeral art, and prepare for unexpected twists in this once not-so-peaceful burial ground. Be amazed, amused, moved, and entertained in just one hour as you delve into the past, uncover the inspirations behind J.K. Rowling's Harry Potter novels, decode cryptic tombstone engravings, and learn about the measures taken to prevent grave-robbing. On this Scotland gift experience, you can also delve into the dark tales associated with the graveyard and the infamous MacKenzie Poltergeist that still haunts Greyfriars today.
3. Alnwick Castle, Northumberland Coast and the Borders Tour
Next up is our Alnwick Castle, Northumberland Coast and the Borders tour. When you redeem your activity gift voucher on this Scotland gift experience, you can step into a magical adventure that combines history and enchantment as you explore southern Scotland and the iconic Alnwick Castle. Discover the spellbinding world of Harry Potter within the castle's historic walls, with ample time to explore the charming town and its delightful second-hand bookshops. As you journey through the scenic Borders region, you'll encounter picturesque villages, ancient castles, and the evocative ruins of Kelso Abbey, all steeped in rich history. This gift experience offers a seamless blend of magic and heritage, making it a perfect gift experience in Scotland for Harry Potter enthusiasts and lovers of history.
4. Glasgow Street Art Tour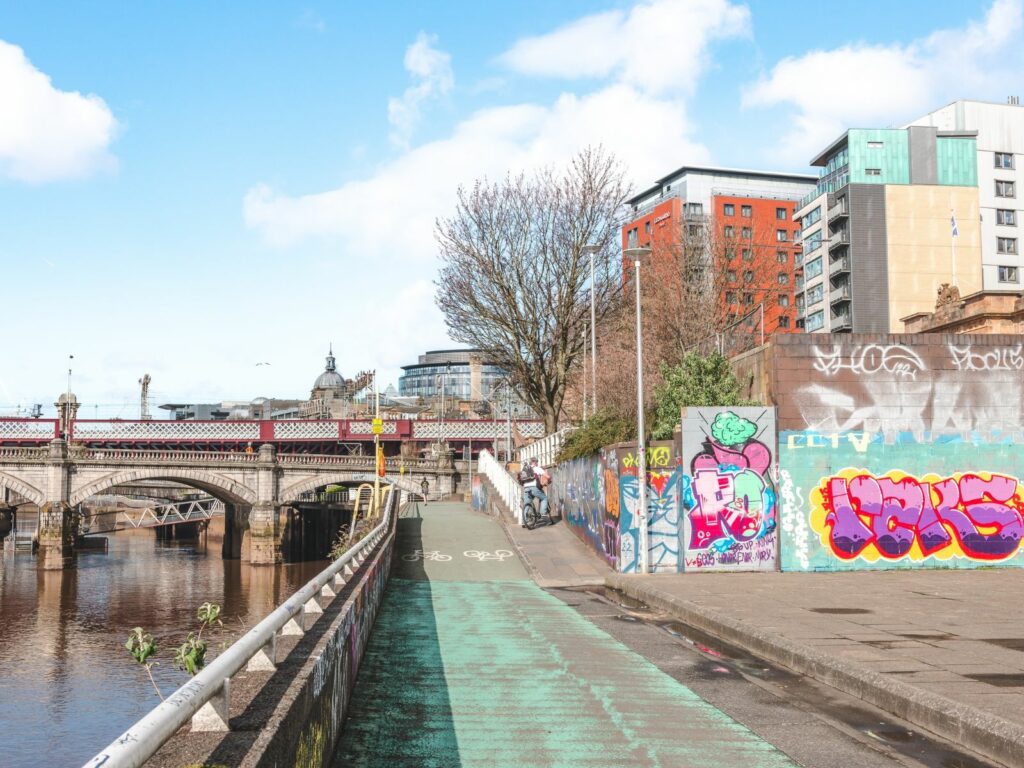 Experience a different side of vibrant Glasgow on this captivating street art and modern culture tour, and discover the city's dynamic artistic scene that has flourished in recent years. Led by a knowledgeable local guide, venture off the beaten path, bypassing the typical landmarks to uncover the genuine essence of Glasgow. On this Scotland gift experience, you can through hidden alleys and under bridges to encounter an array of striking artworks that have adorned the city's walls, each with its own compelling story and inspiration. Gain insights into the dramatic evolution of Glasgow's art scene over the past decade and delve into the fabric of modern life in the city, from its nightlife to the thriving creative industries. From world-renowned artists to local talents, you'll have the chance to admire remarkable pieces like Smug's "Fellow Glasgow Residents," RogueOne's "The World's Most Economical Taxi," the Clutha murals, Clyde murals, and the iconic Billy Connolly mural. This Glasgow gift experience offers a fresh perspective on Glasgow's artistic heartbeat and contemporary culture, making it a must-do experience for those seeking a deeper connection with this vibrant city.
5. Edinburgh Witches Old Town Walking Tour and Underground Vault
For our next Scotland gift experience, we're back in Auld Reekie with our Edinburgh Witches Old Town Walking Tour. This one is definitely for the dark tourists among us as you learn about Edinburgh's bewitching past on a captivating walking tour through the Old Town, guided by a charismatic storyteller. Explore the lives of Scotland's real-life witches and the injustices they faced while discovering connections to beloved characters from Outlander and Harry Potter. The tour takes an intriguing turn with an exclusive visit to the enigmatic "Lost Close," an underground vault dating back to 1742. Uncover history, honor those who endured hardship, and embrace the magic of discovery on this spellbinding adventure. Why not make this Scotland gift experience extra spooky by booking a night at a haunted hotel nearby?
6. Outlander Explorer Day Trip
Next up on our rundown of the best gift experiences in Scotland is for the die-hard Outlander fans. Satisfy your Outlander cravings with this Outlander day tour that lets you step into the world of your favourite characters. Led by a knowledgeable local guide, immerse yourself in the gripping history and stories that made Outlander an epic hit. On this Scotland gift experience, you'll leave the bustling city behind as you embark on an Outlander adventure, starting at Linlithgow Palace, also known as Wentworth Prison in the series. Next, journey to the Kingdom of Fife, an area of historical significance and the ancestral home of Scottish monarchs. Explore Culross, where Claire faced accusations of witchcraft in the village of 'Cranesmuir,' offering a glimpse into a 17th and 18th-century Scottish burgh. After a delightful lunch stop in Falkland, you'll visit Midhope Castle, the real-life Lallybroch, and feel like you've stepped right into the TV series.
7. Merchant City Music Walking Tour
Discover why Glasgow is a UNESCO City of Music as you embark on an engaging Glasgow walking tour through the vibrant Merchant City and East End. Led by enthusiastic guides, including musicians, fans, and writers, this two-hour tour takes you off the beaten path to explore Glasgow's colourful characters, quirky stories, and unique venues that have shaped Glasgow's music scene. Wander through the city's oldest streets and listen to captivating tales from past and present venues, the artists who graced their stages, and the lively audiences that continue to fill them with energy. Visit beloved establishments like the iconic Barrowland Ballroom and the historic Britannia Panopticon, Britain's oldest surviving music hall, where comedy legend Stan Laurel made his stage debut. Next, this Glasgow gift experience will lead you through the Merchant City, a creative hub for artists like Woody Guthrie, Billy Connolly, Simple Minds, and Franz Ferdinand. Dive into the stories of veteran venues finding new life, the dynamic relationship between the city's visual arts and music communities, legendary folk music pubs, and the fresh, vibrant spaces that nurture the grassroots music scene.
8. Stirling Castle, Loch Lomond and Whisky Tour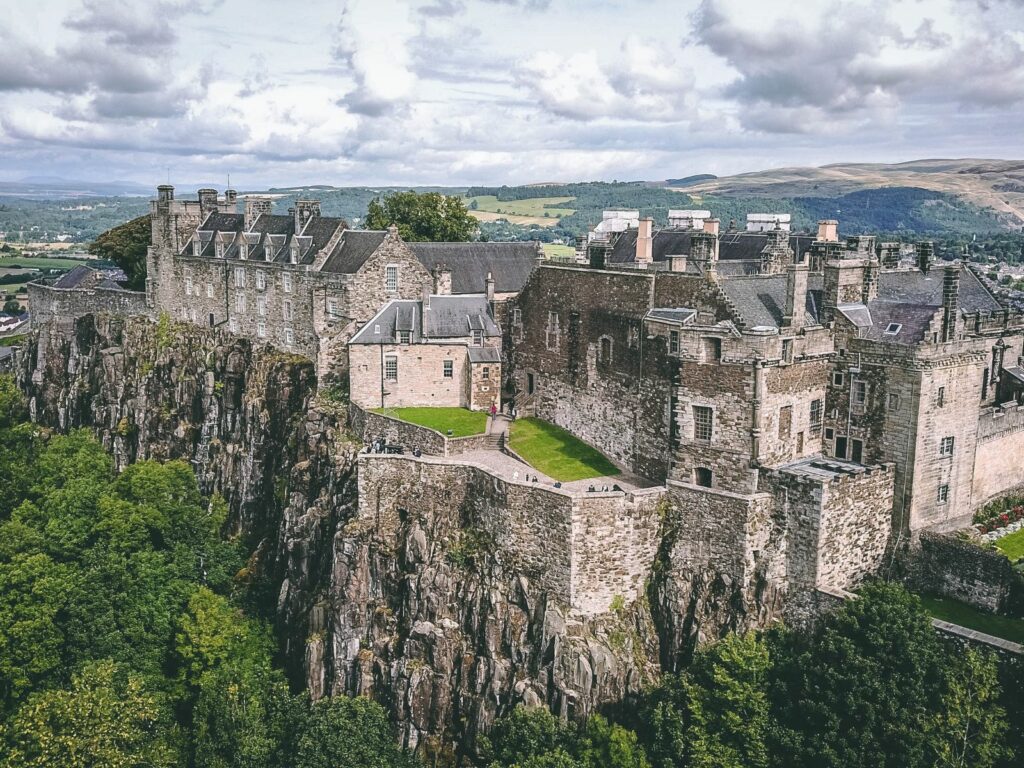 Our next Scotland gift experience is combining all the things Scotland is so famous for, beautiful scenery, history and of course, whisky. Stirling Castle, often called the 'Key to Scotland,' stands proudly, a witness to pivotal battles that shaped the nation. On this Scotland gift experience, you'll have the chance to wander its historic corridors and unveil hidden royal court secrets. Venturing into the Scottish Highlands, you'll enter the Trossachs National Park, a breathtaking realm of shimmering lochs, rugged peaks, and lush glens, once a refuge for legendary outlaws like Rob Roy. Discover the tales of this folk hero while surrounded by stunning natural beauty, followed by a delightful lunch in picturesque Aberfoyle. Continuing through the park on this incredible Scotland gift experience, you'll reach the enchanting shores of Loch Lomond, framed by majestic mountains and adorned with over 30 islands—a timeless source of inspiration for songs and poems. Opt for an hour-long cruise to gain a fresh perspective, where you'll be enchanted by tales of local wildlife, folklore, and history. As you bid farewell to the loch and the national park, your return journey takes you back to Glasgow, arriving in the early evening.
9. Dunnottar Castle and Royal Deeside Small-Group Tour

Redeem your gift voucher for activities on a small-group tour to the iconic Dunnottar Castle perched on a dramatic cliff-top. Explore why this castle has captured the hearts of the royal family for nearly 150 years, offering a glimpse into the area's timeless appeal. With unlimited resources at their disposal, the royals consistently choose this spot for good reason—it encapsulates everything that makes Scotland beloved. During your tour, you'll visit Dunnottar Castle, soak in breathtaking scenery, and discover if your tastes align with those of the royals. Marvel at grand castles, traverse the pine forests of the Cairngorms, and visit local distilleries that could easily cater to a royal celebration. This Scotland gift experience promises a day filled with majestic heights, stunning landscapes, and a taste of Scotland fit for royalty.
10. Highland Games Tour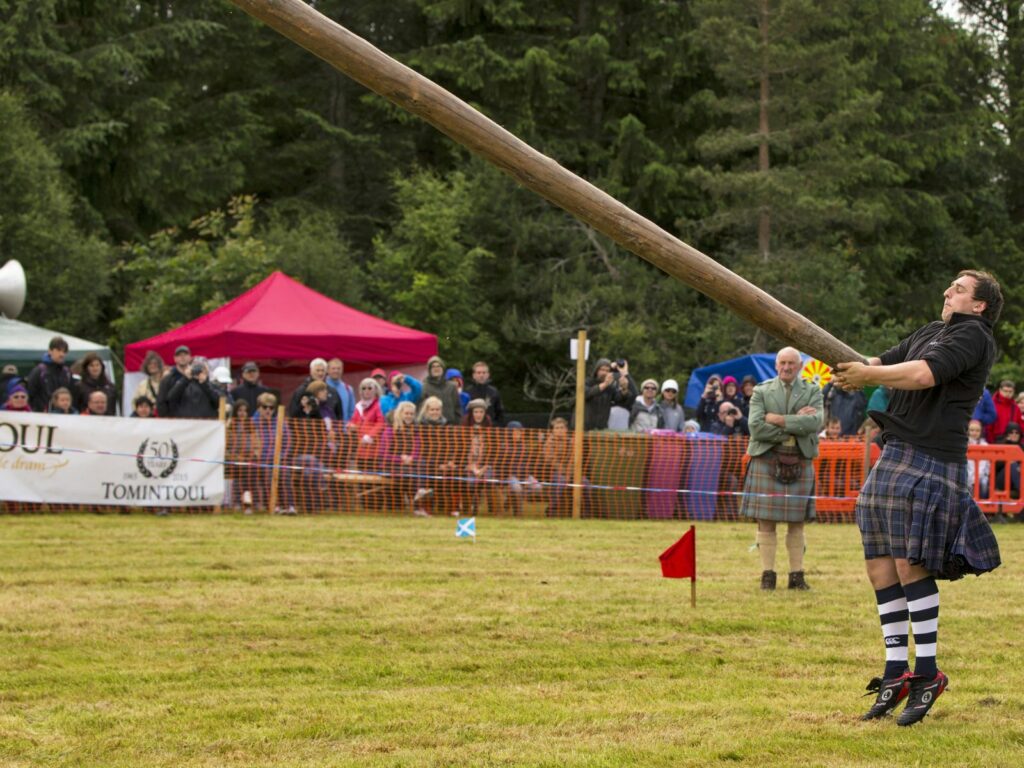 Step into the world of Highland Games, not just on the silver screen, but in real life. This Scotland gift experience is your golden opportunity to immerse yourself in the unique atmosphere, where the excitement of Scotland's rich culture and breathtaking scenery come to life. Depart from Edinburgh and journey deep into the heart of Scotland to discover charming towns and villages that serve as the backdrop for these time-honoured games. Spend your day mingling with the locals, admiring the traditional Highland attire, and savouring traditional Scottish food. Dating back over 900 years, the Highland Games are a true testament to the strength and camaraderie between Clans. Witness captivating Highland dancing, the thunderous display of pipe bands, the awe-inspiring hammer throwing, and the legendary caber tossing.
11. Private Inverness Dark Side tour
Unearth the hidden secrets and delve into the darker side of Inverness with this chilling tour, a gift experience available with our activity vouchers. Join us as we bring the city's enigmatic past to life, offering a fresh perspective on this charming destination that has weathered earthquakes, floods, and fires long before becoming the beloved city it is today. While we can't guarantee ghost sightings, tales of lost spirits and souls will have you seeing Inverness in a whole new light. Learn about a knight in shining armour, discover standing stones that defy gravity, visit the graves of notable figures, and uncover evidence of their eerie habits. Your guide will ensure your safety as we follow a trail of bones, ideally in the evening, though we'll do our best to accommodate your timing preferences. Key highlights include Inverness Castle and its sieges, the Old High Cemetery, Blackfriar's Graveyard, the Bell Tower with a nod to the Loch Ness Monster, Tomnahurich Cemetery, Cavell Gardens, and much more.
12. Harry Potter Magical Walking Tour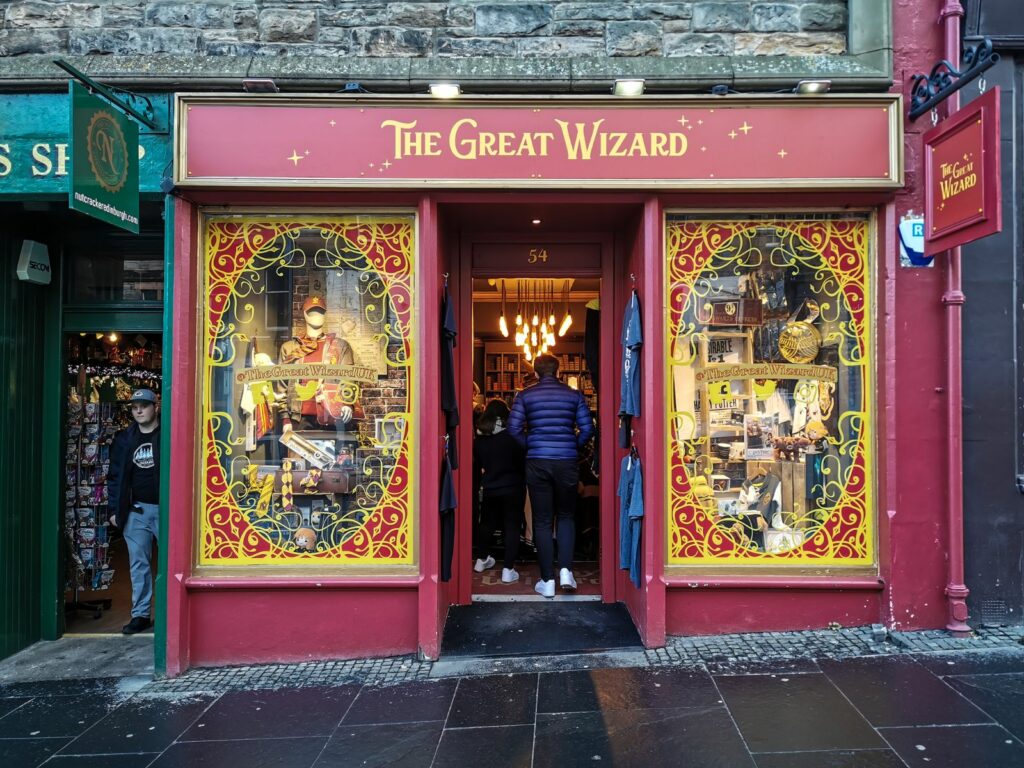 At number twelve on our list of the best Scotland gift experience is a Harry Potter Magical Walking Tour in beautiful Edinburgh. When you redeem your activity gift voucher on this gift experience, you'll get to know the very birthplace of the Harry Potter universe. Explore the city where the magical world was conceived, test your wizardry knowledge with an engaging audio-visual quiz, discover your Hogwarts House, and pay a visit to the mysterious final resting place of Tom Riddle.
13. Glasgow Clydeside Distillery Tour
Unlock the rich history and craft of whisky at The Clydeside Distillery in Glasgow, a truly unique Scotland gift experience you can't afford to miss. Nestled in the heart of the city, this distillery stands as a testament to Glasgow's whisky heritage, being the first dedicated single malt whisky distillery in over a century. As you embark on this captivating tour, you'll step into the historic Pumphouse building, once the gateway to Queen's Dock, now the SEC events complex. Discover the intriguing Dockside story that weaves together Glasgow and the whisky industry, immersing yourself in the city's vibrant heritage.
14.Palace of Holyroodhouse Self-Guided Tour
Unlock the door to an enchanting royal journey by redeeming your activity gift voucher on a visit to the Palace of Holyroodhouse, His Majesty The King's official Scottish residence. With a trusty multimedia guide in hand, step into the heart of Scotland's rich royal history. Traverse the captivating chambers, including the iconic bedroom of Mary Queen of Scots, the grandeur of the Great Gallery, and the opulence of the State Apartments, adorned with exquisite Brussels tapestries. Feel the drama that unfolded within these hallowed walls, from the notorious murder of David Rizzio to the glamorous balls hosted by Bonnie Prince Charlie. Wander through the tranquil Palace Gardens, explore the evocative ruins of Holyrood Abbey, and take in the awe-inspiring views of Arthur's Seat. This self-guided gift experience allows you to set your own pace and promises an immersive royal experience in the heart of Edinburgh that you won't want to miss.
15. Loch Ness, Glencoe and the Highlands Small-Group Tour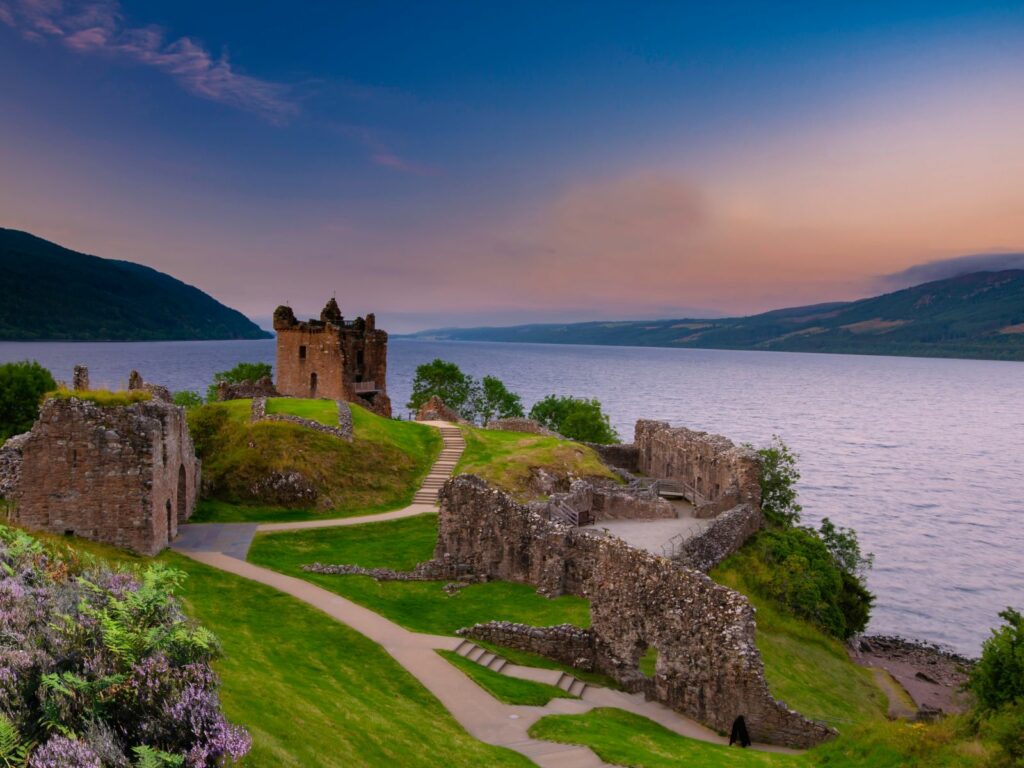 What would a list of the best Scotland gift experiences be without a mention of the famous loch. When you redeem one of our activity vouchers on this Loch Ness and Glencoe tour, you'll be taken through Scotland's most iconic landscapes, from the tranquil shores of Loch Lomond to the legendary Glencoe valley, and onwards to the mystic shores of Loch Ness. Along the way, you'll encounter heather-covered moors, majestic mountains, and picturesque glens. Take a leisurely break at Fort Augustus, nestled on the banks of Loch Ness, and perhaps spot the elusive Loch Ness Monster during a five-star Jacobite boat cruise. As you journey south through the Cairngorms National Park and the enchanting forests of Perthshire, you'll be captivated by the Highlands' natural beauty and mythical charm. This Highland adventure promises unforgettable moments and a deep connection to Scotland's rugged wilderness.
Activity Vouchers that Unlock the World's Best Gift Experiences
If you're currently gift hunting, allow us to put an end to your struggles. Our gift vouchers for activities give your loved one a vast selection of global gift experiences, we offer unparalleled choice and variety, allowing recipients to choose exactly what appeals to them. Our vouchers cater to diverse interests, from avid golfers, tourists, spa lovers to culture enthusiasts and food lovers.
Plus, with thousands of gift experiences available, they can explore Scotland or an exotic destination. And don't forget the flexibility—we give them the power to decide when and where to embark on their next adventure. With one of our gift vouchers for activities, you're not just giving a gift; you're giving the gift of choice, adventure, and cherished memories. So, buy an activity gift card and make their dreams a reality today!