Back to the blog
The 12 Best Global Spa Experiences
November 15th, 2023
Are you ready to uncover the best spa experiences available with our activity gift cards? In this blog, we'll unpack the 12 most popular global spa experiences and highlight exactly why our activity vouchers make the perfect gift for your loved ones in need of some tranquillity and renewal.
The Importance of Self-Care
Life can be demanding, and everyone goes through challenging times at some point. Whether it's a difficult period or a significant life change, taking time for oneself is crucial for mental, emotional, and physical well-being. A spa experience is not just a luxury; it's a sanctuary where one can disconnect from the world's chaos and reconnect with themselves. There's no distractions, just devoted time to delving inwards and self-reflecting, a true luxury in today's hectic and, at times, overwhelming world.
The 12 Best Global Spa Experiences
1. Budapest Szechenyi Spa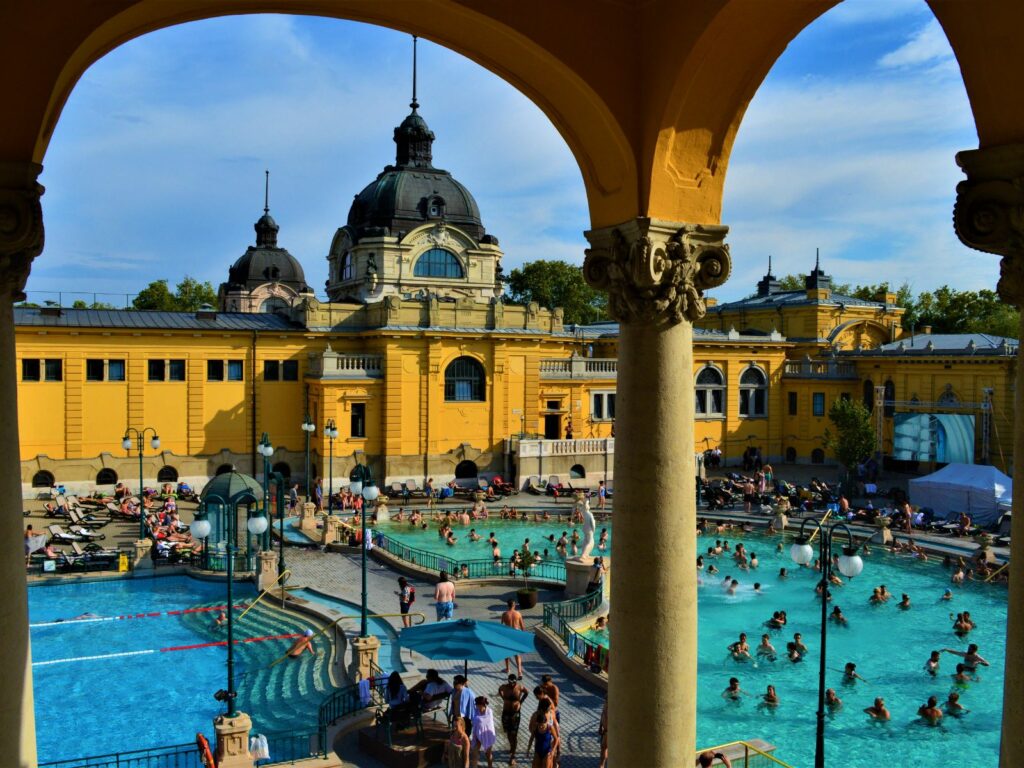 When you buy an activity gift card for your loved one, they can redeem it on a Budapest Szechenyi spa entrance ticket. Our most popular spa experience is a must-do for tourists (and locals) visiting Budapest. Budapest is often referred to as the "City of Spas," and the Széchenyi Spa stands as one of its crown jewels. By gifting this spa experience, you're inviting your loved one to step into a centuries-old tradition of wellness and rejuvenation. The thermal waters of Széchenyi are renowned for their therapeutic properties. Bathing in these mineral-rich hot springs is not just relaxing; it's a chance to embrace the healing benefits that have drawn visitors to Budapest for generations.
2. Caldea Thermoludic Spa
Next on our list of the best global spa experiences is the Caldea Thermoludic Spa Ticket. When you buy your loved one an activity gift card, your gift recipient can escape the ordinary and elevate their well-being with an unforgettable visit to Europe's largest thermal spa, Caldea Thermoludic Spa. They can dive into warm, mineral-rich waters, soak in panoramic views, and indulge in an array of spa amenities that promise to take relaxation to new heights.
3. Thermoludic Spa Experience with Lunch

With a two-hour Thermoludic session and a delectable three-course lunch at the Aquatic Restaurant, this spa gift experience at the Caldea Spa is designed to cater to your activtity gift recipient's every need. Also based in Andorra, a trip to this spa is more than just a spa day; it's a journey of rejuvenation and culinary delight that promises to leave you feeling utterly pampered and satisfied.
4. Caldea Thermoludic Spa with Dinner & Show
Next on our list in another gift experience at the Caldea spa. This three-in-one package, featured among our 12 most popular spa experiences redeemable with our activity vouchers, offers relaxation, fine dining, and entertainment. Your loved one will enjoy a two-hour Thermoludic session with access to hot tubs, saunas, Turkish and Icelandic baths, indoor and outdoor thermal lagoons, and more. Then they can savour a sumptuous three-course dinner at Blu Restaurant and immerse themselves in a mesmerising sound and light show over the water, accompanied by live music.
5. Aria SPA Gift Experience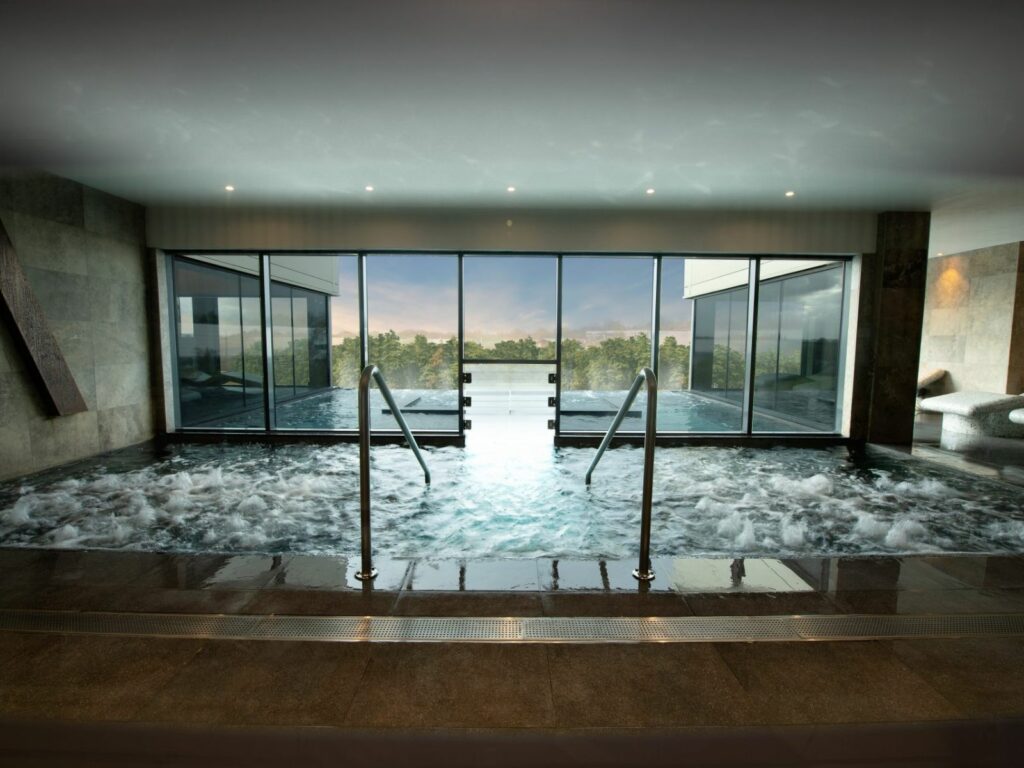 Up next is the Aria SPA in Romania. If you buy a leisure voucher for your loved one, they can redeem it on an entrance ticket to the Aria SPA, open year-round, where your loved one will savour three hours of pure relaxation. They can immerse themselves in the Wellness and Spa area, where they can unwind in saunas, embrace the serenity of the hammam, luxuriate in the jacuzzi, invigorate their senses in the ice fountain, and float in the soothing saltwater swimming pool. As the crowning touch, their visit concludes with a blissful 30-minute massage. It's their moment to create cherished memories and revel in this exceptional spa experience tailored just for them.
6. Inúu Wellbeing Centre Spa Gift Experience
Give the gift of relaxation and well-being to someone you care about, and let them start their holiday in true style at the Inúu Wellbeing Centre. With this global spa experience in Andorra, your loved one will enjoy three hours of pure indulgence at Caldea Innu's spa circuit, featuring steamy hydrotherapy pools, a rejuvenating Turkish bath, and a cleansing Hammam. As a special treat, expert masseurs will work their magic with a soothing 20-minute back or leg massage, melting away any tension. Before or after their massage, they can make use of the sensation showers for an invigorating experience.
7. Bali Spa Gift Experience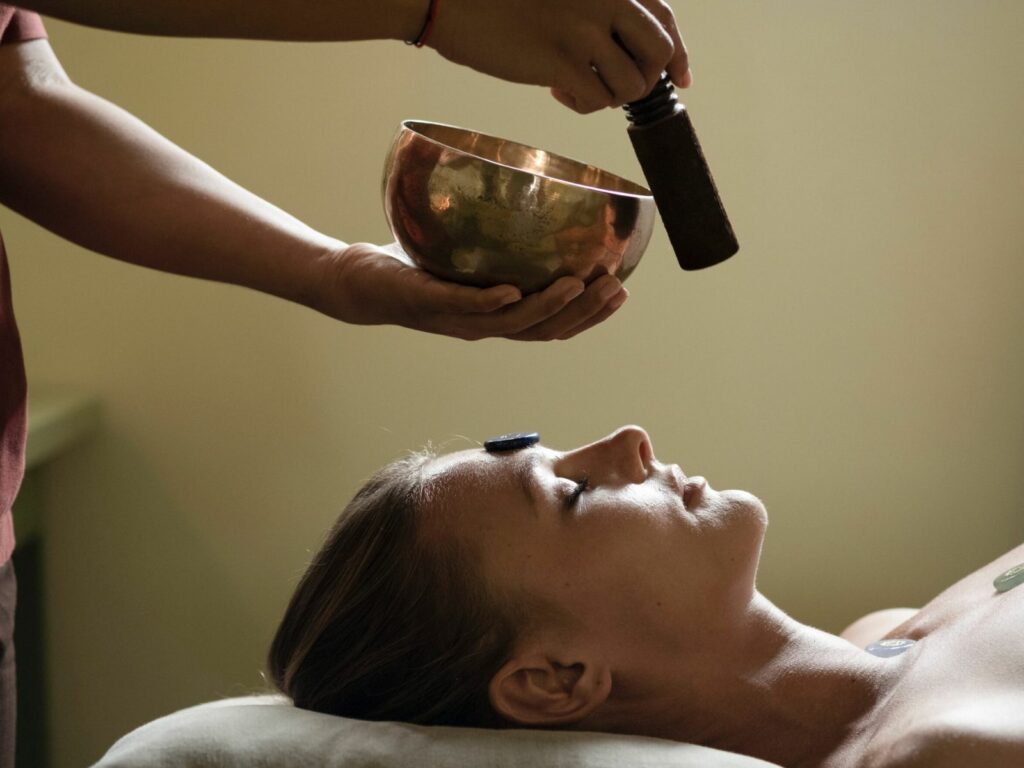 Gift someone the ultimate pampering experience with an indulgent facial at Tejas Spa, Bali's premier relaxation, and wellness center. This thoughtful spa gift experience will allow them to enjoy a two-hour sanctuary of self-care, expertly curated for their enjoyment. An experienced masseuse will pamper their skin with a gentle scrub infused with lavender, chamomile, and natural honey, providing a soothing and rejuvenating start. Then, they'll experience the bliss of a steaming pouch filled with sesame seeds, lavender, and green tea to enhance circulation and nourish their skin. The journey culminates with a traditional Indonesian rice pearl mask and a soothing jade roller treatment, leaving their complexion radiant and refreshed. With entrance fees included and the convenience of free cancellation and instant confirmation, this spa experience is the perfect gift to make your loved one feel cherished and rejuvenated.
8. Termas de Papallacta Spa Gift Experience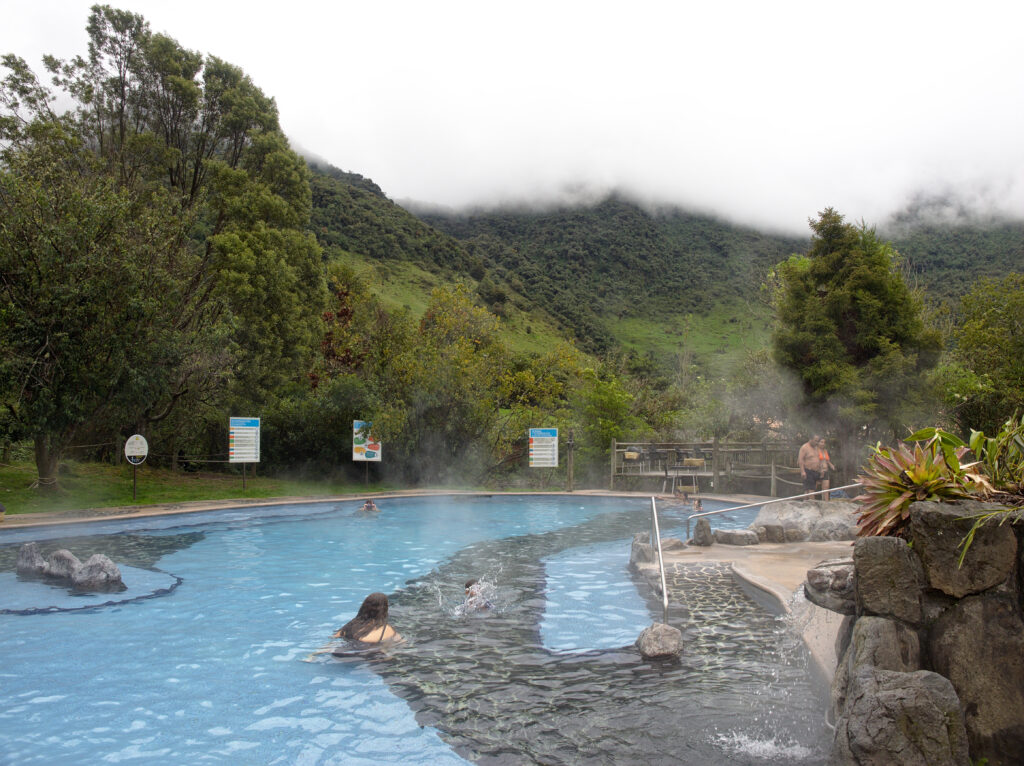 Give the gift of relaxation and rejuvenation with one of our activity vouchers that allows your loved one to embark on a truly memorable experience at the Termas de Papallacta spa. This thoughtful gift lets them escape the daily grind and immerse themselves in the soothing embrace of the Amazon Jungle's natural beauty. With access to 9 inviting pools of varying temperatures and sizes, complemented by 3 invigorating cold-water pools, they'll discover a world of tranquility and rejuvenation. Their journey begins with a picturesque drive from Quito, taking them on a scenic route through charming towns and villages, with breathtaking views of mountains and glaciers at an elevation of over 4,000 meters. Termas de Papallacta promises an escape from the ordinary, offering your loved one the perfect opportunity to unwind, refresh, and reconnect with nature's wonders.
9. Kusadasi Turkish Bath Experience
With an activity gift voucher in hand, you or your cherished recipient can embark on an unforgettable spa experience at one of Kusadasi's finest Turkish bathhouses. This activity gift voucher is perfect if they're heading to Turkey on holiday any time soon. When they arrive at the spa, they'll get to enjoy a soothing steam room session, a revitalising body scrub, and a comforting foam massage, expertly tailored to their needs. It's their personalised spa escape into pure relaxation, leaving them feeling refreshed and rejuvenated, all thanks to our activity gift cards.
10. Sokkhak Spa Riverside Gift Experience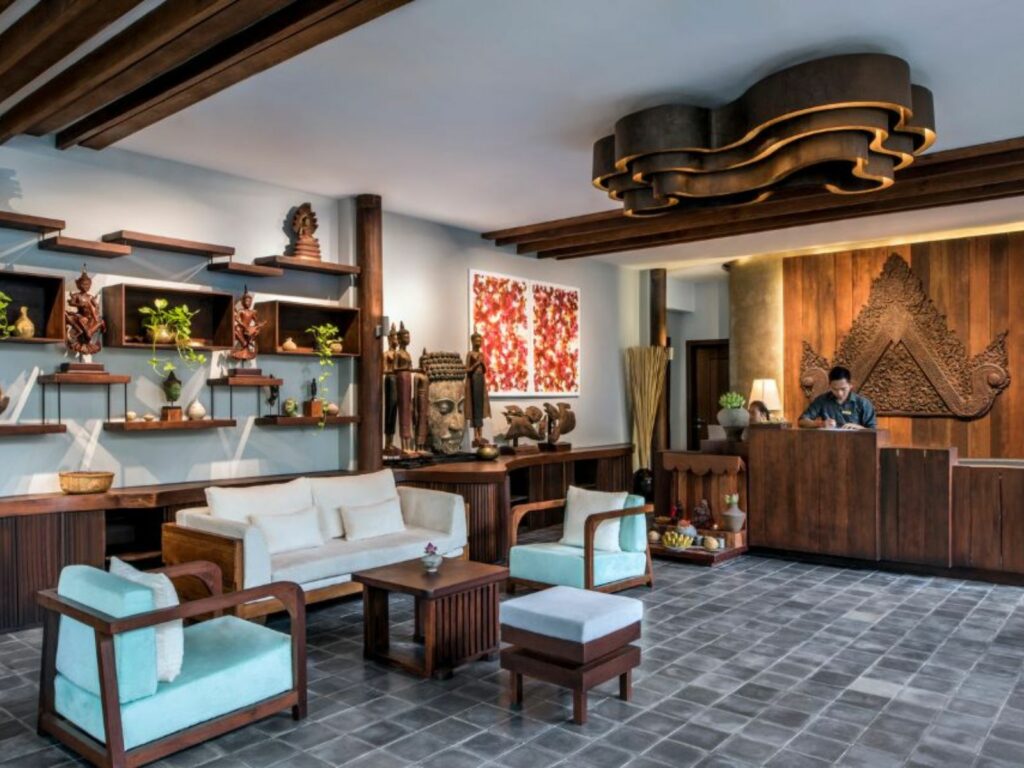 Gift your loved ones the chance to visit the Sokkhak Spa Retreat in Cambodia, a 180-minute indulgence inspired by ancient Khmer healing practices. Sokkhak Spa Riverside, Cambodia's top spa, pampers with natural, locally sourced products and signature Khmer-style massage. This retreat includes 75 minutes of aromatherapy, a 15-minute body brush, a 30-minute mango scrub, a 60-minute vitamin-rich facial, and a hydrating body treatment.
11. Wareerak Hot Spring Experience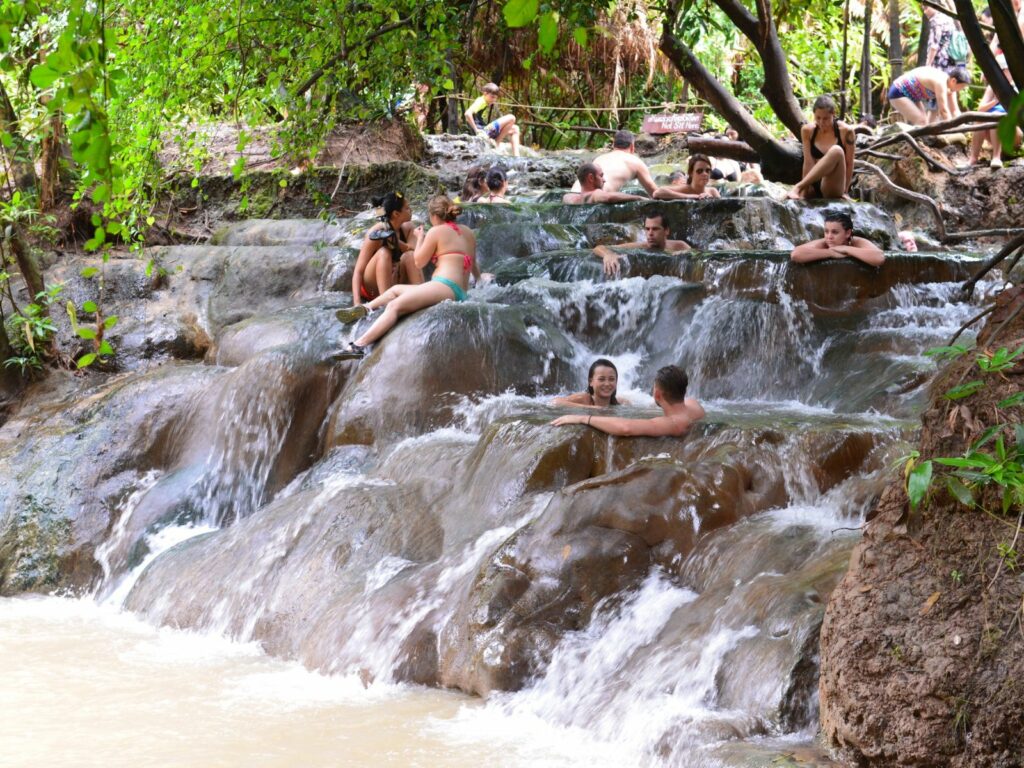 On this global spa gift experience, your loved one can look forward to a truly exceptional spa experience at Wareerak in beautiful Krabi, Thailand. Here, the Thai passion for relaxation takes centre stage, ensuring that their escape is nothing short of perfect. In the heart of lush jungle peat swamps, they'll immerse themselves in natural therapeutic springs, reawakening their mind, body, and soul. With a choice of five distinct pools, each promising a unique and rejuvenating journey, it's the ultimate gift of serenity and renewal, all made possible with our activity vouchers.
12. Artemis Hamam Traditional Body Scrub and Oil Massage
Last on our list of the best spa experiences worlwide is a Artemis Hamam traditional body scrub and oil massage, a truly exceptional addition to their spa escape at Wareerak. This experience is all about them, immersing them in age-old traditions of relaxation and rejuvenation. It begins with a traditional body scrub, unveiling their skin's natural radiance with locally sourced ingredients. Afterward, a soothing oil massage melts away tension and stress, leaving them in a state of pure tranquility.
Gift the Gift of Pure Relaxation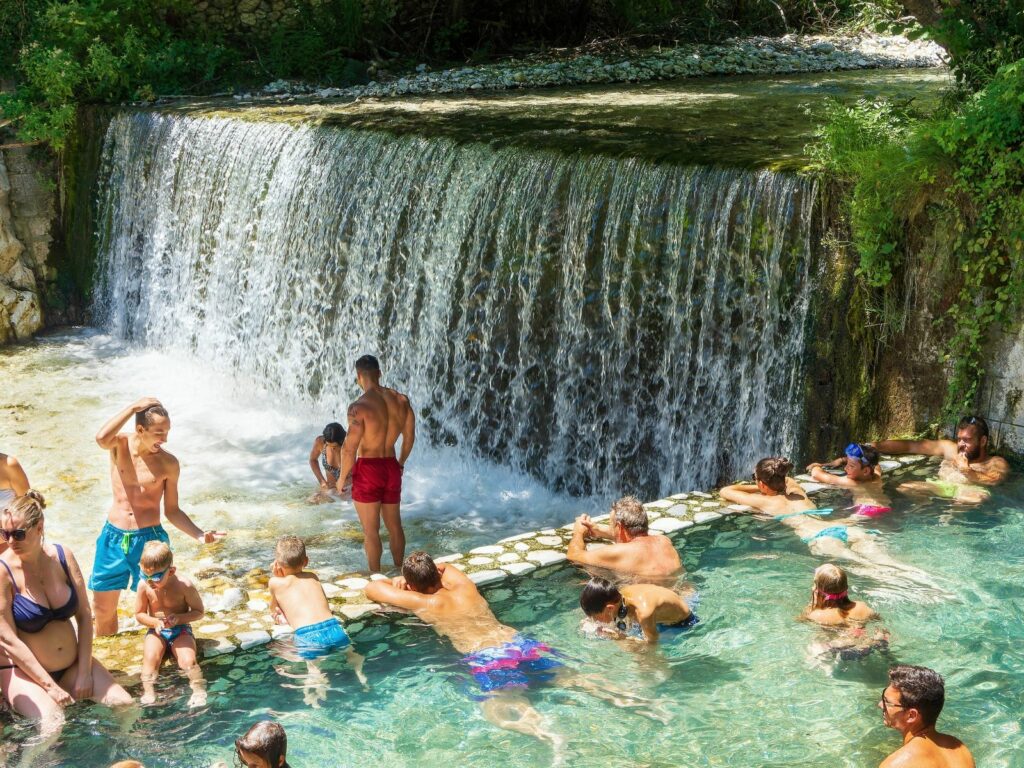 Are you ready to take the plunge and give the gift of ultimate relaxation and rejuvenation to your loved ones? The 12 best global spa experiences we've uncovered here are not just luxurious escapes; they are opportunities for your friends and family to disconnect from the chaos of everyday life and reconnect with themselves.
The importance of self-care cannot be overstated, and these spa experiences offer a sanctuary of tranquility and renewal. It's a chance for your loved ones to prioritise their mental, emotional, and physical well-being in a world that often demands so much of them.
Whether it's soaking in the therapeutic waters of Budapest's Széchenyi Spa, indulging in Europe's largest thermal spa at Caldea Thermoludic Spa, or experiencing the ancient healing practices at Sokkhak Spa Riverside in Cambodia, our gift experience vouchers open the door to unforgettable moments of relaxation and self-pampering. You could even take their spa experience to a whole new level by gifting a Hotelgift voucher so your loved one can book a night at a top spa hotel in the UK, US or hundreds of other global destinations. They'll be thanking you for years to come!