Back to the blog
11 Must-Do New York Activities for Friends
November 1st, 2023
In this ultimate guide, we'll unveil 11 must-do New York activities for friends that include top NYC attractions, New York hidden gems, and unforgettable experiences for friends that will make your trip the stuff of legends. So, gather your squad, pack your favourite outfits, and get ready to conquer the concrete jungle. Your dream New York adventure starts now!
What Exactly Makes New York So Popular?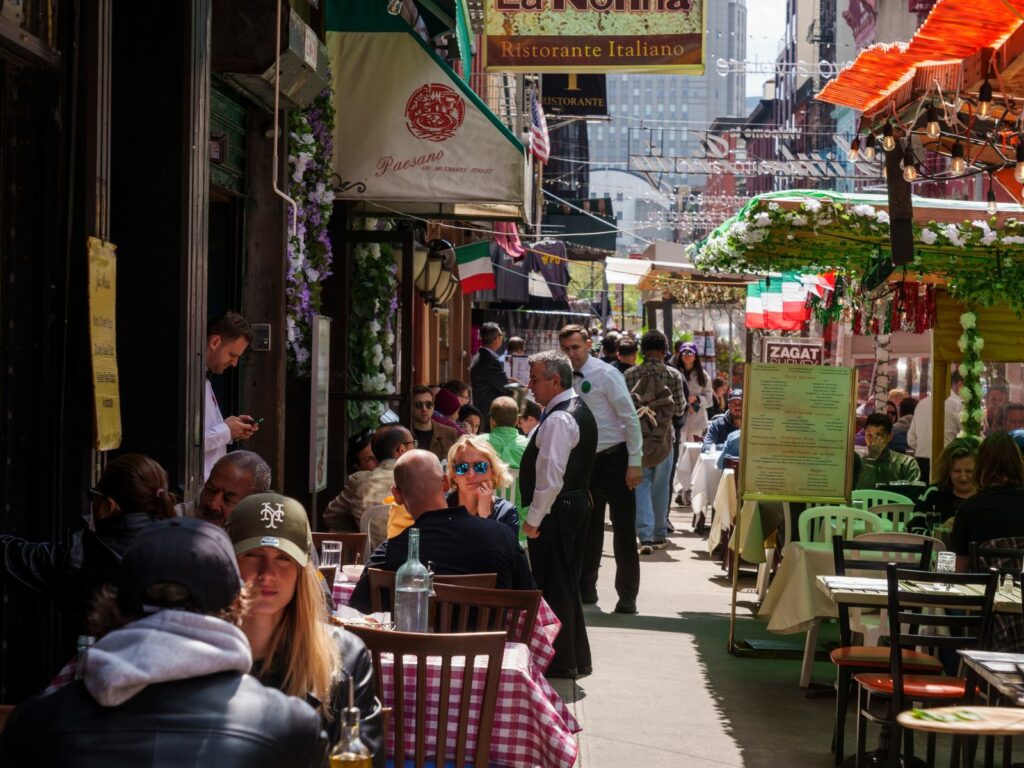 New York City, often referred to as the "Big Apple," stands as a preeminent global tourist destination, captivating visitors with its unparalleled blend of culture, history, and excitement. This buzzing metropolis offers an array of compelling reasons for its status as one of the world's most sought-after tourist hotspots:
1. Cultural Diversity


New York City is a true melting pot, where people from every corner of the globe converge, creating an astonishing mosaic of cultures. This diversity infuses the city's cuisine, music, art, and fashion scenes with a rich and vibrant tapestry that can't be seen anywhere else.
2. Iconic New York Landmarks: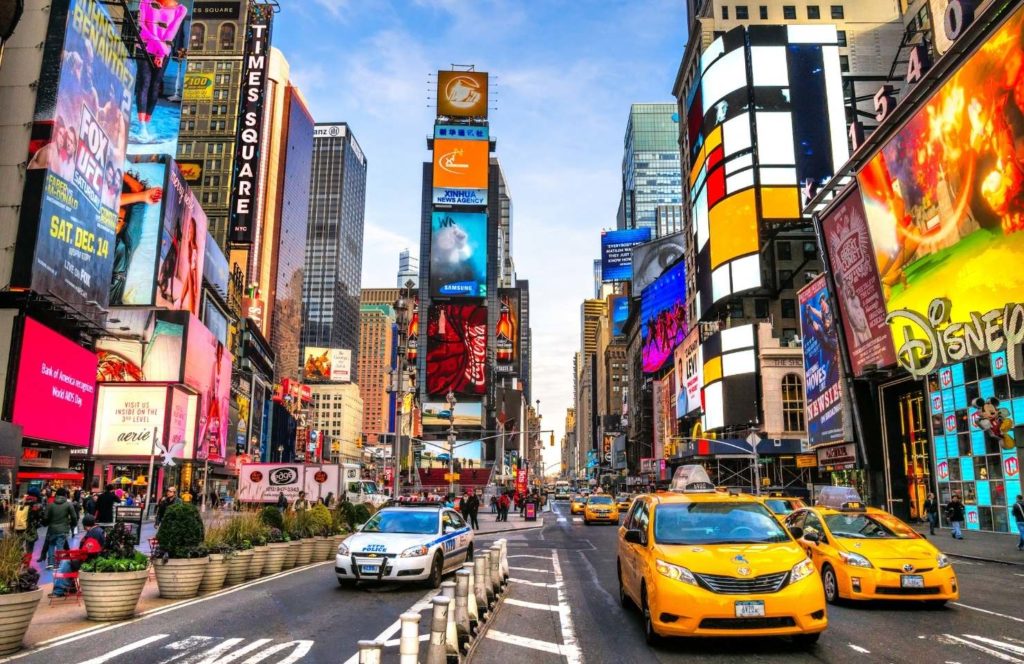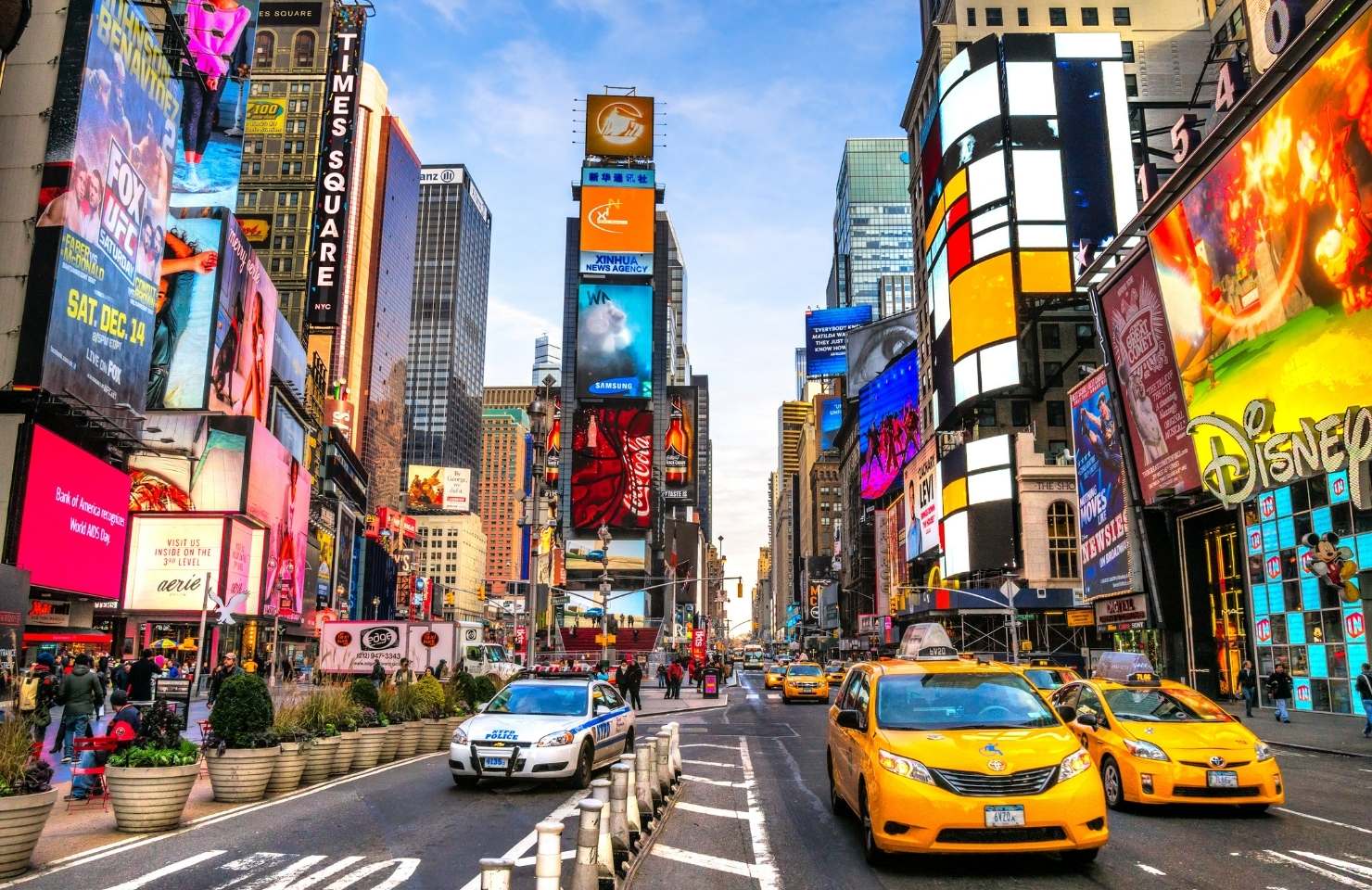 The city's skyline is graced by iconic landmarks recognized the world over. The Statue of Liberty, Times Square's dazzling lights, the sprawling oasis of Central Park, and the timeless majesty of the Empire State Building are just a handful of the must-see attractions that define New York's architectural and historical grandeur.
3. World-Class Arts and Entertainment:
New York City is synonymous with artistic excellence. It hosts Broadway shows that rival any West End production, world-renowned museums such as The Met and MoMA, and avant-garde galleries that push the boundaries of creativity.
4.Incredible Food:
The city's culinary landscape is nothing short of extraordinary. From humble hot dog vendors to Michelin-starred dining establishments, New York offers a gastronomic journey that spans the globe. No visit is complete without savouring a quintessential New York-style pizza slice or indulging in international cuisine in neighbourhoods like Chinatown, Little Italy, and Koreatown.
5. Distinctive Neighbourhoods:
Each of New York City's neighbourhoods possesses its own unique character and charm. Whether one chooses to leisurely explore the historic streets of Greenwich Village, indulge in retail therapy in the chic boutiques of SoHo, or revel in the nightlife of the Lower East Side, every corner of the city offers a fresh and captivating experience.
6. Vibrant Events and Festivals:
New York City hosts tons of events and festivals throughout the year. The Macy's Thanksgiving Day Parade, the New York Film Festival, and the New Year's Eve celebration in Times Square are just a few examples. Timing your visit to coincide with one of these extraordinary events can elevate your trip to unforgettable heights.
7. Effortless Public Transportation: Navigating the city is a breeze, thanks to New York's efficient public transportation system, including its iconic subway network and extensive bus routes. This accessibility ensures that visitors can seamlessly access all the city's attractions, neighborhoods, and hidden gems without the need for a car.
8. A City That Never Sleeps:
New York City lives up to its nickname as the "City that Never Sleeps." Whether you're dining at a late-night eatery, catching a midnight screening, or simply taking a pre-dawn stroll through the luminous streets of Times Square, the city's ceaseless energy is an enduring hallmark.
So, I'm sure you can agree that New York's status as one of the world's best tourist destinations and most iconic cities is well-deserved. Now that we've convinced you of jetting to New York with your squad, let's dive into the 11 must-do New York activities for friends.
11 Must-Do New York Activities for Friends
1. Catch a Broadway Show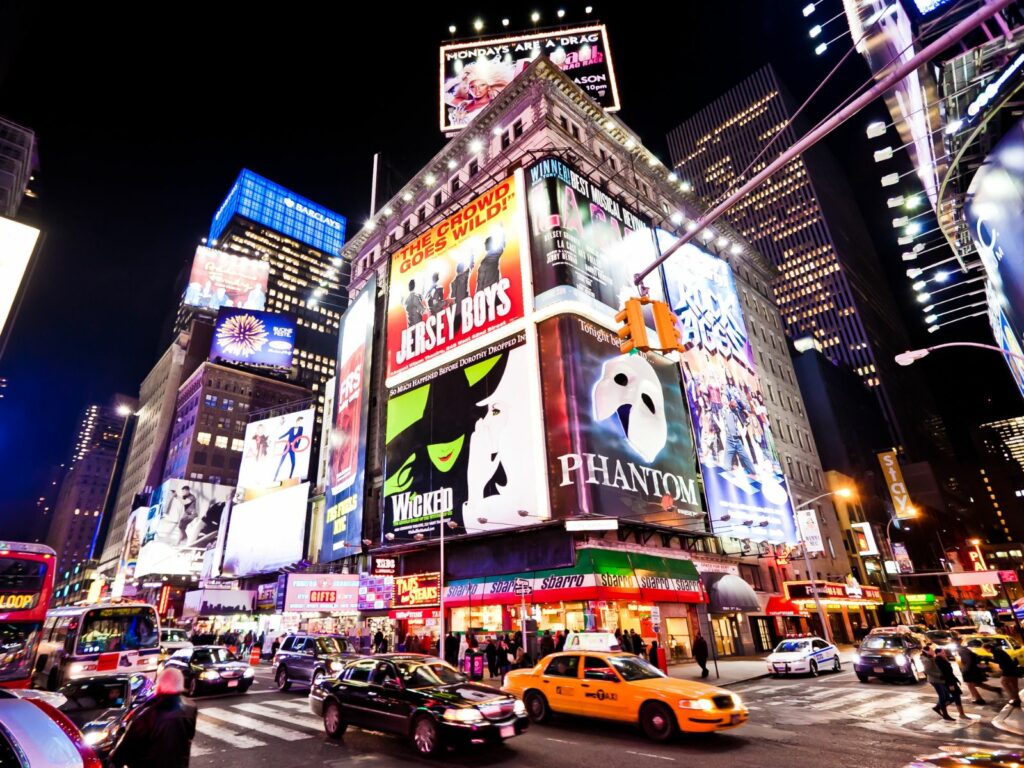 Heading to the bright lights of Broadway with your pals is an absolute must. Experience the magic of world-class theatre in iconic venues like the Lyceum or the Majestic Theatre. Whether you're into musicals, drama, or comedy, there's a show for everyone. The shared thrill of live performance and the post-show discussions will create unforgettable memories.
2. Bike Across the Brooklyn Bridge
Embark on a scenic adventure by renting bicycles and pedalling across the historic Brooklyn Bridge. With breathtaking views of the Manhattan skyline and the East River, this leisurely ride offers a fantastic opportunity for group photos and an Instagram-worthy experience. Once you reach Brooklyn, explore the vibrant DUMBO neighbourhood, where you can enjoy artisanal treats and eclectic shops.
3. Visit the High Line
Strolling along the elevated High Line Park is a unique way to experience New York's urban greenery. This converted railway track offers a lush escape from the city streets, featuring art installations, gardens, and stunning views of Manhattan. You and your friends can unwind while taking in the scenery, and it's especially enchanting in the evening when the city lights come to life.
4. Central Park Picnic
Central Park is an oasis of green in the heart of the city, making it the perfect spot for a relaxed picnic with friends. Grab some local goodies, a blanket, and settle in for a delightful afternoon amidst the park's picturesque landscapes. It's a chance to enjoy each other's company in a tranquil setting while being surrounded by nature and the park's iconic landmarks.
5. Explore the Met Museum
Art lovers will revel in a visit to the Metropolitan Museum of Art, commonly known as the Met. This world-renowned museum houses an astonishing collection of art from different eras and cultures. Wander through its vast halls, admire famous artworks, and discuss your impressions with friends. Don't forget to check out the museum's rooftop garden, which offers panoramic views of the city.
6. Food Tour in Chelsea Market
For a culinary adventure, head to the Chelsea Market in the Meatpacking District. This bustling marketplace is a foodie's paradise, featuring a wide array of stalls, cafes, and eateries offering delectable treats. Stroll through the market, sample international cuisines, and indulge in artisanal sweets. It's a tasty journey that will leave your taste buds singing and your group's foodie quotient satisfied.
7. Night Out in Greenwich Village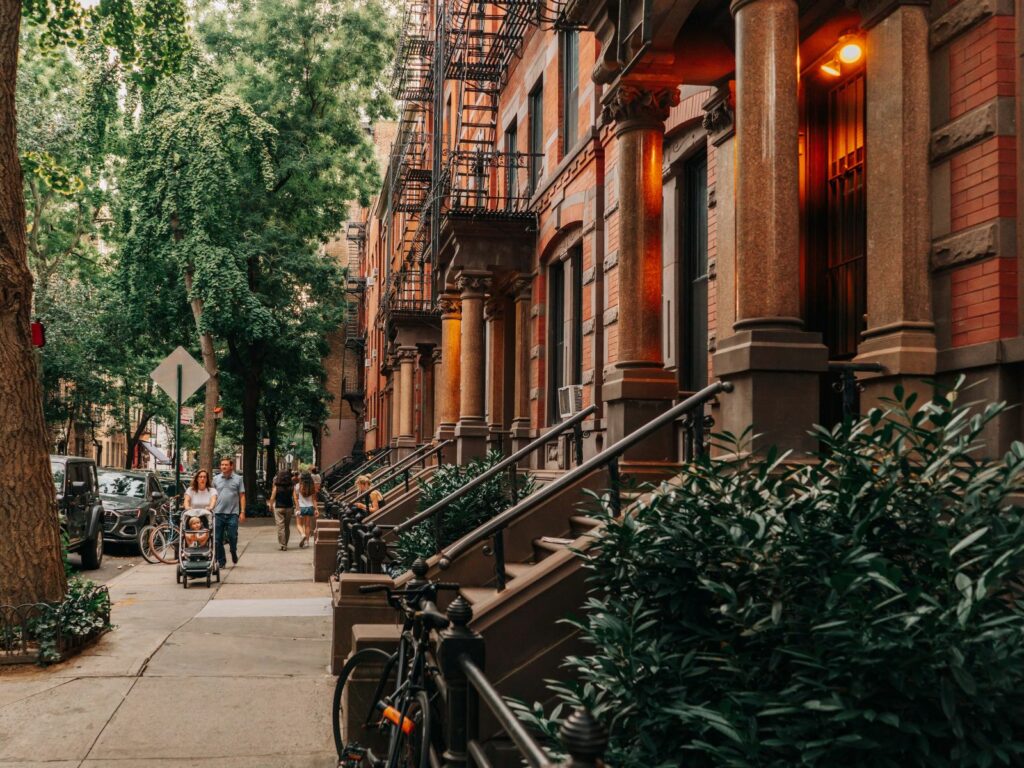 Greenwich Village exudes a bohemian charm and is a perfect place to spend an evening with friends. Explore its winding streets, filled with live music venues, historic bars, and quaint shops. You can enjoy an authentic New York experience, from jazz performances to trying the city's best cocktails in speakeasy-style bars.
8. Visit the Statue of Liberty
A trip to the Statue of Liberty is a quintessential New York experience. Take a ferry ride to Liberty Island and explore the iconic statue and its pedestal. The stunning views of the city's skyline and the historical significance of the statue make it a memorable excursion for friends, providing plenty of photo opportunities to commemorate the visit.
9. Kayak on the Hudson River
If you and your friends enjoy outdoor adventures, consider kayaking on the Hudson River. Several locations along the river offer kayak rentals, allowing you to paddle past Manhattan's skyscrapers and enjoy a unique perspective of the city. It's a thrilling and active way to bond with friends while taking in the city's waterfront beauty.
10. Chinatown Culinary Tour

Explore the rich culinary heritage of New York's Chinatown by embarking on a culinary tour with friends. Sample authentic Chinese dim sum, noodles, and street food as you wander through bustling streets. Engaging with local vendors and discovering hidden culinary gems is an experience that's both delicious and culturally enriching.
11. Explore The Cloisters
Nestled in Fort Tryon Park, The Cloisters is a branch of the Metropolitan Museum of Art dedicated to medieval European art and architecture. A visit here feels like stepping back in time, with its serene gardens, ancient artifacts, and stunning cloistered courtyards. It's a peaceful and educational outing where you and your friends can appreciate history and art in a tranquil setting.
Which of these New York activities for friends will you choose?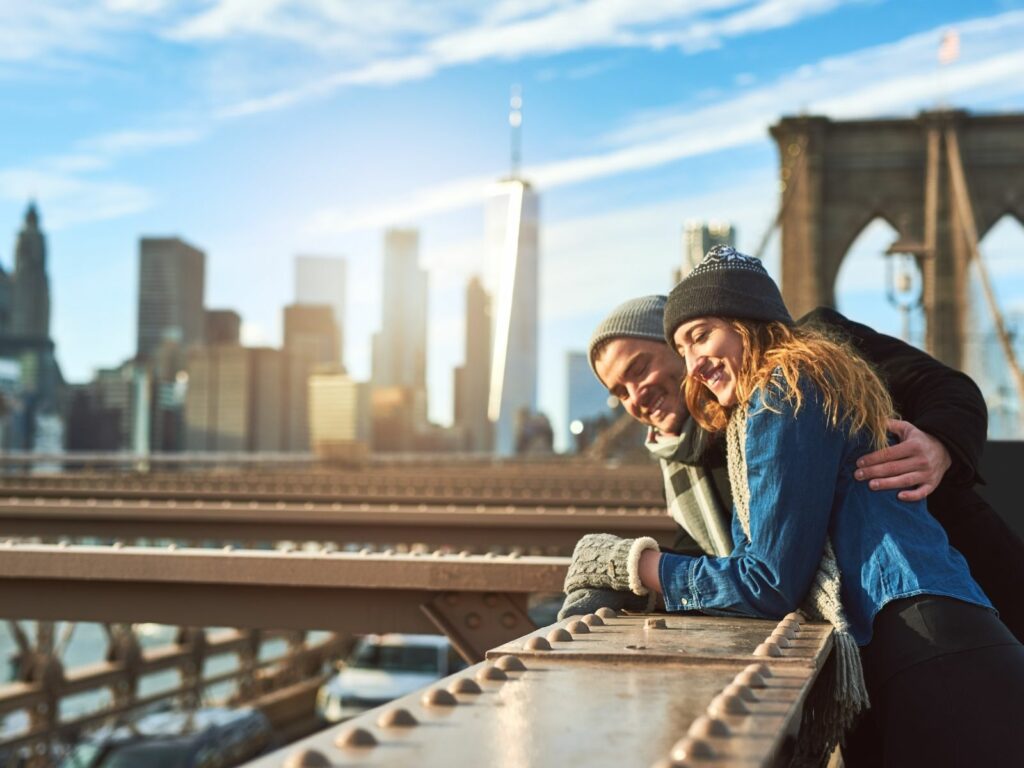 Thanks to our top tips for New York activities for friends, we hope you feel armed and ready for your NYC trip. Which ones will you go for? Or will you try and experience them all?
Buy Leisure Vouchers for New York
Buy a gift card for activities for someone going to New York and elevate their trip to a whole new level. Whether they're visiting the city for the first time or a seasoned traveler, our leisure vouchers unlock a world of unforgettable experiences in the Big Apple.

Easy Personalisation: You. Choose from a variety of beautifully designed images or upload your own to make your gift card for activities truly special.
2-Year Validity: One of the standout features of our leisure vouchers are their generous two-year validity period. This means your recipient has plenty of time to plan their New York activities at their own pace, ensuring they get the most out of their visit.
Convenient Delivery Options: Activitygift offers three convenient delivery options to suit your preferences. You can opt for an e-gift card, making it perfect for last-minute gifts. Alternatively, choose to have a physical activity gift card delivered to your recipient's doorstep or send it directly via email. The flexibility is designed to make the gifting process hassle-free.
Global Activities: Our leisure vouchers aren't just limited to New York. They offers a wide range of experiences worldwide, making it a versatile gift for globetrotters. Whether your loved one plans to explore other cities or countries in the future, they can use their gift card for activities on exciting adventures around the world.
24/7 Customer Service: We're is committed to providing excellent customer service around the clock. Should your recipient have any questions or require assistance while planning their New York adventures, they can rely on the responsive and helpful 24/7 customer support team.
By gifting a gift card for activities, you're giving someone special the chance to make new memories. Your recipient can use our leisure vouchers to enjoy the fabulous activities listed earlier and explore countless more adventures in New York City and beyond. That's right, they can enjoy thousands of gift experiences in Dublin, London, Amsterdam and tons more! It's a gift card for activities that ensures their trip to the Big Apple is nothing short of extraordinary.