Back to the blog
4 Activities for the Ultimate Amsterdam Stag Do
June 16th, 2023
Alright, lads, so you've found yourselves on the brink of holy matrimony, and the last hurrah before tying the knot is just around the corner. What better place to bid farewell to bachelorhood than in the vibrant city of Amsterdam? Known for its wild nightlife, picturesque canals, and liberal vibes, this Dutch gem is the perfect setting for an epic stag weekend that will leave you with memories for a lifetime.
Without further ado, let's dive into the top 4 must-do activities for your Amsterdam stag party!
1. Canal Booze Cruise: Sail and Ale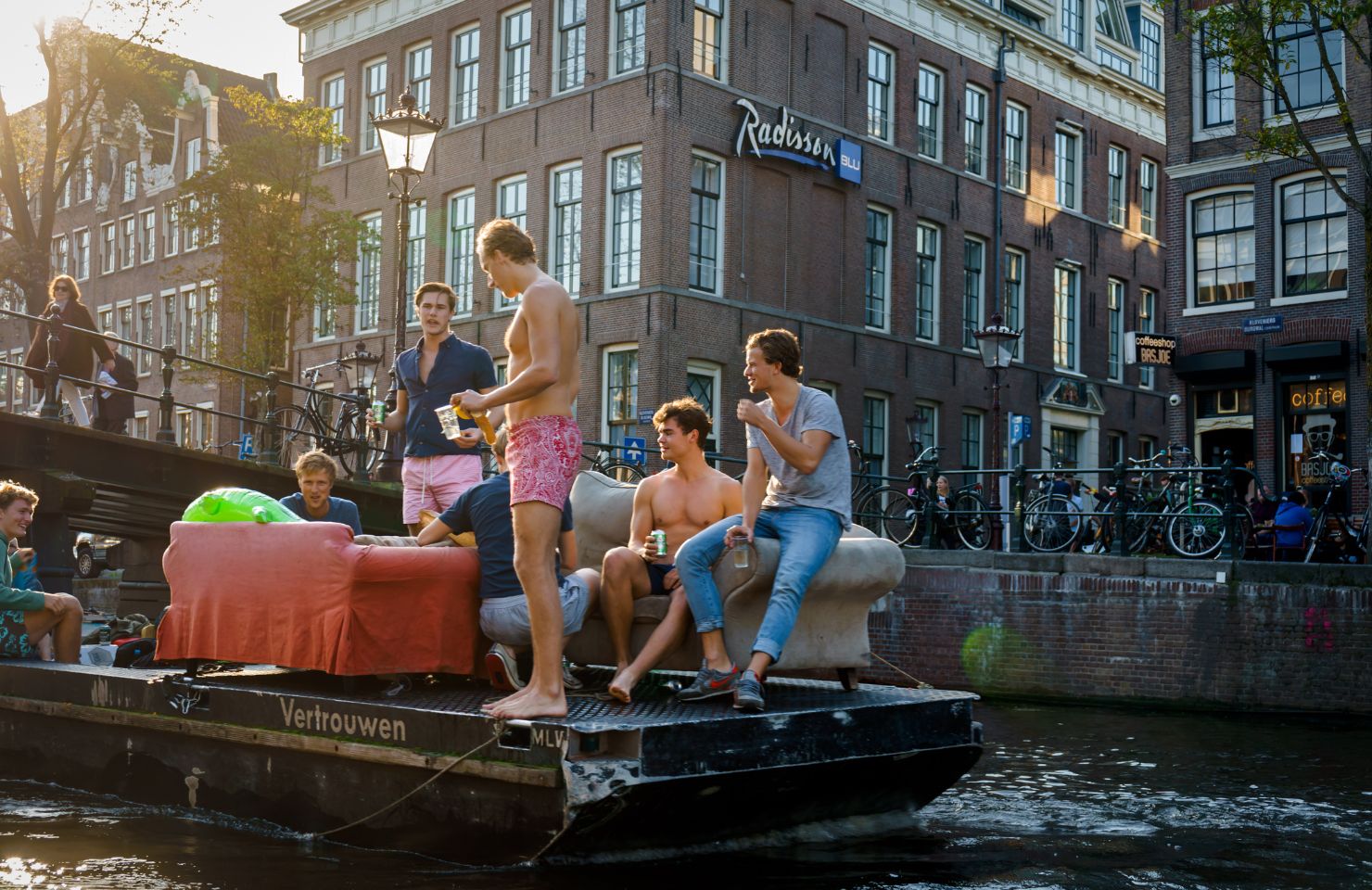 Let's start this stag weekend off on the right foot, or should I say, on the right wave? Hop aboard a private canal boat and cruise through Amsterdam's charming waterways. But hold your horses, fellas, because this ain't your average sightseeing trip. Oh no! This is a booze cruise! Picture this: ice-cold beers flowing, stunning views of the city passing by, and your mates toasting to your impending nuptials. It's the perfect opportunity to relax, soak up the atmosphere, and get the party started in true Dutch style!
2. Heineken Experience: Where Beer Dreams Come True

It's now time to pay homage to the drink that has fueled countless stag weekends: beer! Get ready to immerse yourself in the world of Heineken at the legendary Heineken Experience. This interactive museum will take you on a journey through the history, brewing process, and, of course, tastings of this iconic Dutch beer. Learn how to pour the perfect pint, challenge your mates to beer-related games, and revel in the frothy goodness that is Heineken. It's an experience that will leave you saying, "Cheers to Amsterdam!"
3. Beer Biking: Pedal, Pints, and Pals
Now, listen up, boys, because this one's a winner. You may think you've experienced a pub crawl, but have you ever done it while pedalling a 12-seater bike? Welcome to the wacky world of beer biking! Round up your mates, jump on the saddle, and start pedalling your way through the streets of Amsterdam. Not only will you work off those beer bellies, but you'll also have a barrel of laughs while enjoying the city's sights and sounds. It's like a cycling tour on steroids, where the only fuel you need is beer and banter!
4. Comedy Club: Laughter, Pints, and Good Times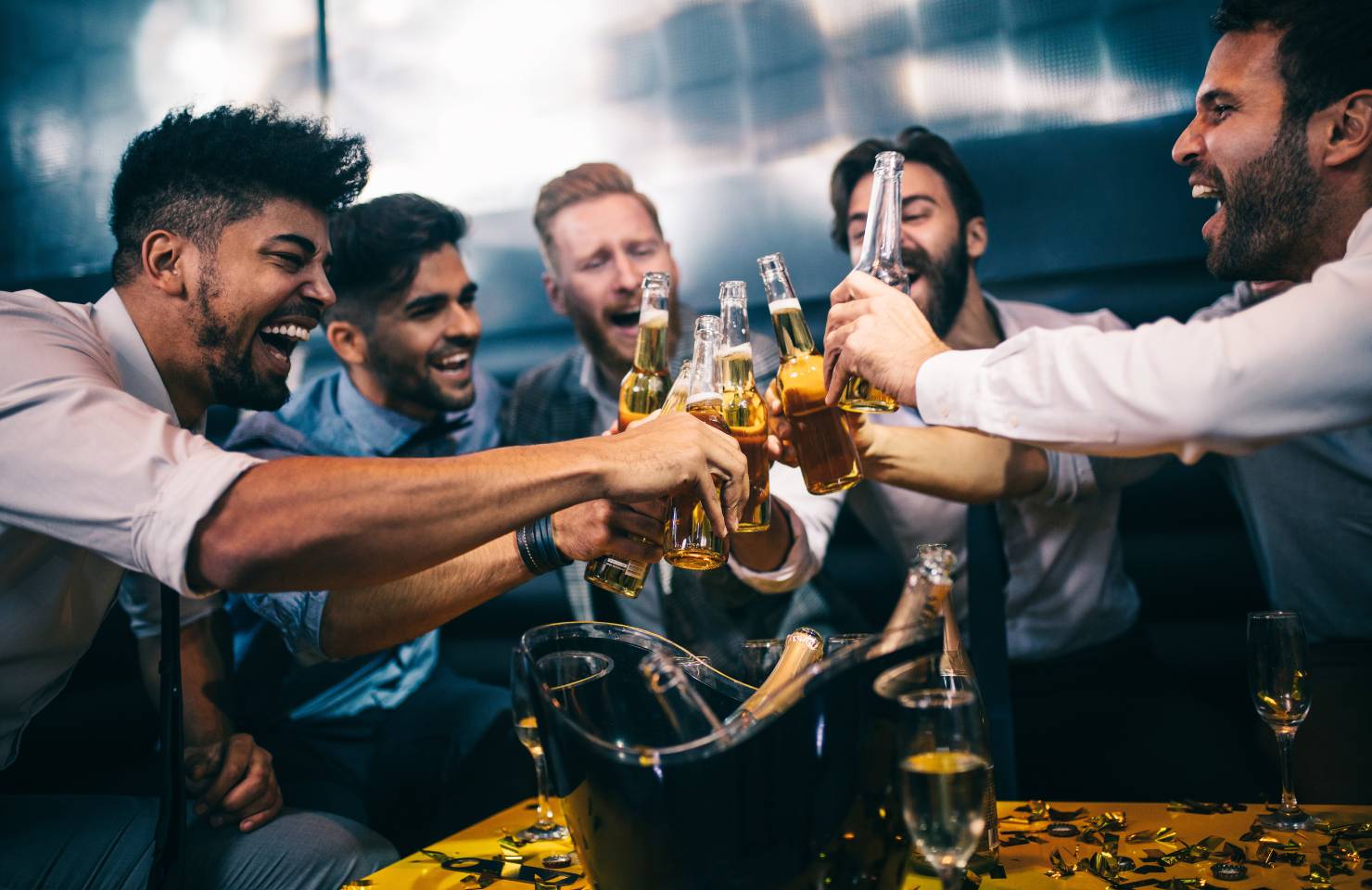 They say laughter is the best medicine, and what better way to inject some fun into your stag do than by visiting a comedy club? Amsterdam boasts a vibrant comedy scene, with venues that feature both local and international acts. Sit back, relax with a pint in hand, and let the comedians tickle your funny bone. It's the perfect opportunity to unwind, share a good laugh with your mates, and enjoy the comedic talent that Amsterdam has to offer. Who knows, you might even become the subject of a hilarious (or not so hilarious) joke!
But, if bar hopping is fun for you, we recommend you visit as many places as possible. But even if you decide to stay in one of the bars or clubs, the offer is worth it in any case, because in Amsterdam the parties are legendary.
Unlock hundreds of Amsterdam stag activities
So there you have it, the top 4 stag do activities in Amsterdam that will make your weekend one for the books. From boozy canal cruises to mind-bending escape rooms, beer biking through the streets to embracing the Heineken legacy, this Dutch capital offers a blend of craziness, fun, and unforgettable memories. And guess what? You can access all of these activities and more with an ActivityGift voucher.
With an activity voucher, you can give the groom the ultimate wedding gift that he can enjoy with his bride on their honeymoon. Plus, they'll have the freedom to choose from a huge range of experiences, whether it's a relaxing spa retreat or a wild ride on a dune buggy. The possibilities are endless, and you can even add a personal touch by including a cheeky photo from your epic stag do.