Back to the blog
The 8 Best Amsterdam Hen Do Activities
October 31st, 2023
Amsterdam ranks among the world's top hen party destinations, boasting a wealth of wild Amsterdam hen do activities that we're excited to unveil. Planning a hen do for your beloved girls is no small task. The pressure is on to create an unforgettable day that the bride-to-be will cherish forever. After all, she's only going to tie the knot once (fingers crossed). This is why we've put together this hand-picked list to help you along with your hen-do planning.
Why Amsterdam is the best hen party destination
Ladies, when it comes to planning a getaway with your besties and celebrating the bride-to-be, Amsterdam checks all the boxes for an epic hen party. Here's why it's the perfect destination to let your hair down and create unforgettable memories:
1. Unbeatable Atmosphere: Amsterdam is a city that's all about having a good time. You'll instantly feel the cheerful and relaxed vibe the moment you step foot on those cobblestone streets. The Dutch are some of the friendliest people around, and their open-mindedness makes everyone feel welcome, no matter how wild the party gets!
2. Huge Choice of Hen Do Activities: Amsterdam offers a crazy mix of hen party activities for you and your girls. From bike tours along iconic canals to artsy workshops where you can craft flower crowns or whip up some sweet chocolates, there's something for every mood in your squad. Amsterdam takes celebrating to a whole new level.
3. Vibrant Nightlife: Amsterdam's nightlife scene is practically legendary. The city knows how to party, with cozy pubs where you can chat and catch up with your girls, wild clubs where you can dance until dawn, and even epic karaoke bars for those who love a sing-along. There's no limit to the fun you can have here at night!
4. Amazing Food and Drinks: Dutch cuisine is all about more than just cheese and tulips, although those are pretty great too. The food scene in Amsterdam is diverse and delicious, offering everything from cozy cafes and fine dining to delightful street food. And you can't forget about the cocktails; the city's mixology game is strong!
5. Picturesque Scenery: Now, let's talk about the breathtaking scenery. Amsterdam is like a painting that came to life. The iconic canals, charming historic architecture, and lush parks provide the perfect backdrop for your unforgettable photos with your favourite people no matter the season.
6. Accessibility: Amsterdam is super easy to navigate. You can explore the city by renting bikes, hopping on trams, or simply strolling through the streets. The locals are known for their friendliness, so don't be surprised if you make a few new friends along the way (perhaps another hen party!). You'll feel like you've got the city all to yourselves!
So there you have it, ladies! Amsterdam has it all: a welcoming atmosphere, a wide variety of exciting activities, vibrant nightlife, delectable food and drinks, jaw-dropping scenery, and a friendly, easygoing vibe that's perfect for your hen do adventure. This city knows how to throw a celebration like no other, and you and your girls are in for the time of your lives. Now let's reveal the best Amsterdam hen do activities that will help you and your girls celebrate the bride-to-be in style.
The 8 Best Amsterdam Hen Do Activities
1. Bike and Bubbles Tour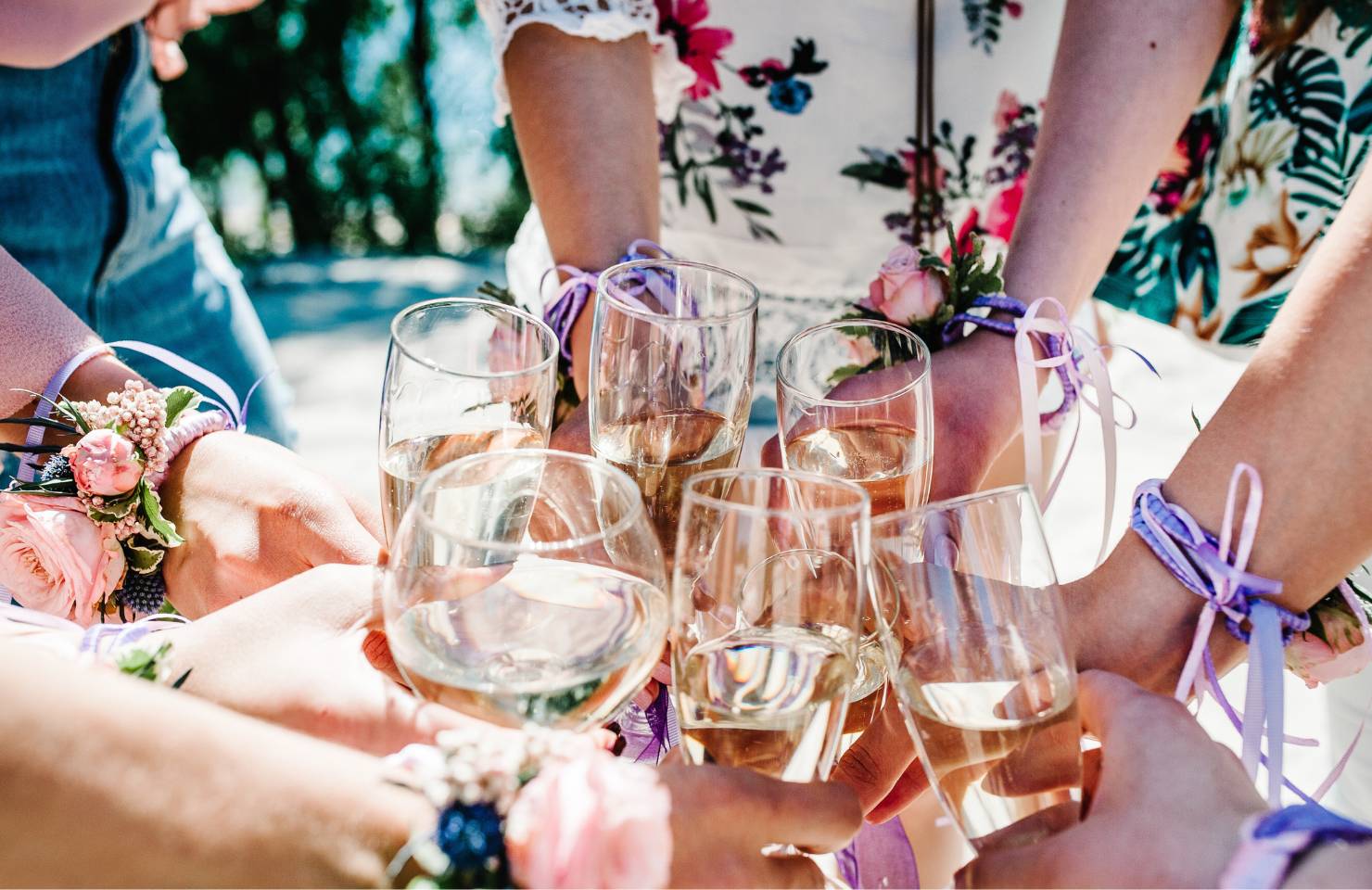 Experience Amsterdam like a local by hopping on a bike and embarking on a guided tour through the city's charming streets and picturesque canals. Enjoy the sights and sounds while sipping on bubbles and celebrating with your girls. This active and lively adventure will give you a unique perspective of Amsterdam's beauty while adding a touch of celebration to the experience.
2. Burlesque Dance Workshop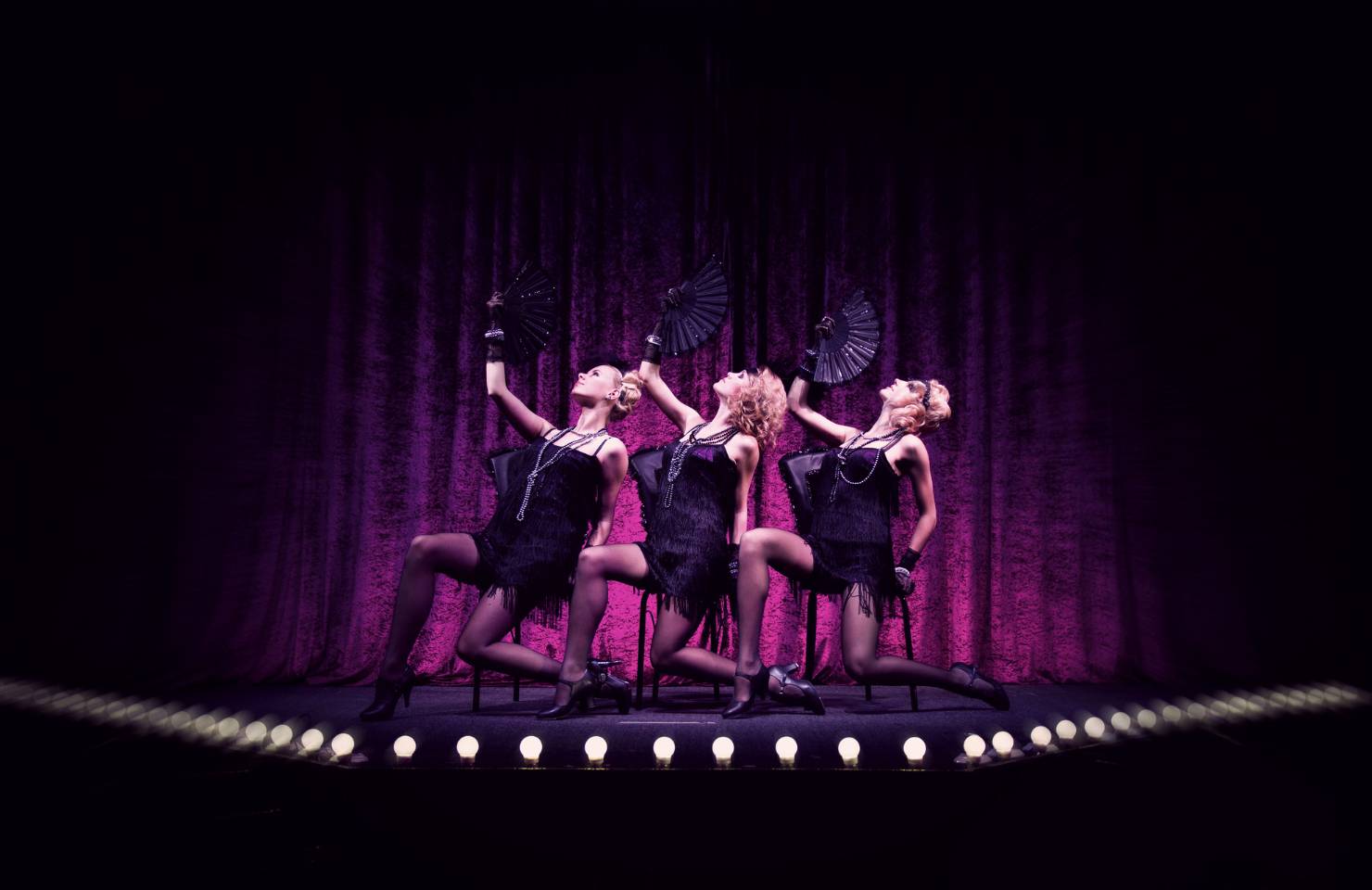 Unleash your inner diva with a sassy and empowering burlesque dance workshop. Learn the art of seductive moves, graceful poses, and glamorous performances from a professional instructor. Channel your confidence, embrace your femininity, and have a blast as you learn the secrets of this timeless and captivating dance style. It's the perfect activity to boost your self-esteem and create unforgettable memories with your friends.
3. Private Cocktail Cruise

Ahoy, party-loving ladies! Let's take the cruise section to the next level of fun and excitement. Get ready to set sail on a boat party like no other, where the water becomes your dance floor and the laughter echoes through the canals of Amsterdam. During your private cocktail cruise, it's not just about the stunning views and clinking glasses of prosecco. We're turning up the volume and turning your boat into a floating dance party! Blast your favourite tunes, sing at the top of your lungs, and let loose with your best dance moves. This is your chance to showcase your hidden talent for impromptu karaoke or bust out those signature dance routines that only your girls know.
4. Escape Room Adventure
Put your problem-solving skills to the test and embark on an exciting escape room challenge with your squad. Amsterdam is home to a variety of themed escape rooms, each offering unique puzzles, mysteries, and adrenaline-pumping scenarios. Work together, crack codes, uncover hidden clues, and race against the clock to escape. It's a thrilling and immersive experience that will strengthen your bond and create unforgettable memories as you conquer the challenges together.
5. Flower Crown Workshop
Embrace your inner boho spirit with a flower crown workshop. Amsterdam is famous for its vibrant flowers, and what better way to celebrate than by creating your own floral headpiece? Learn from a skilled florist as you design and craft beautiful, personalised flower crowns. This Amsterdam hen do activity is not only a fun and creative experience but also a fantastic opportunity for Instagram-worthy photos to commemorate your unforgettable day.
6. Chocolate Making Workshop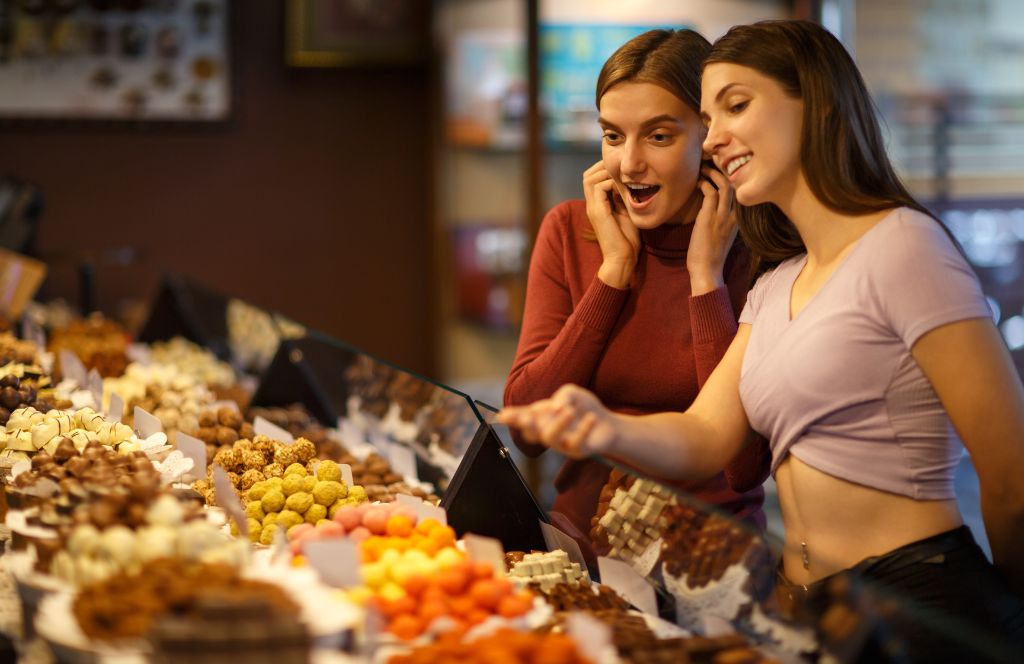 Indulge your hen party's sweet tooth and unleash your inner chocolatier with a chocolate making workshop. Get hands-on with the art of chocolate creation, from tempering to decorating. You'll learn to craft delectable truffles, pralines, and other chocolatey delights. Best of all, you get to taste your creations and take some home. It's a scrumptious and interactive activity that's sure to satisfy your cravings and make your hen do sweeter.
7. Drag Queen Bingo Night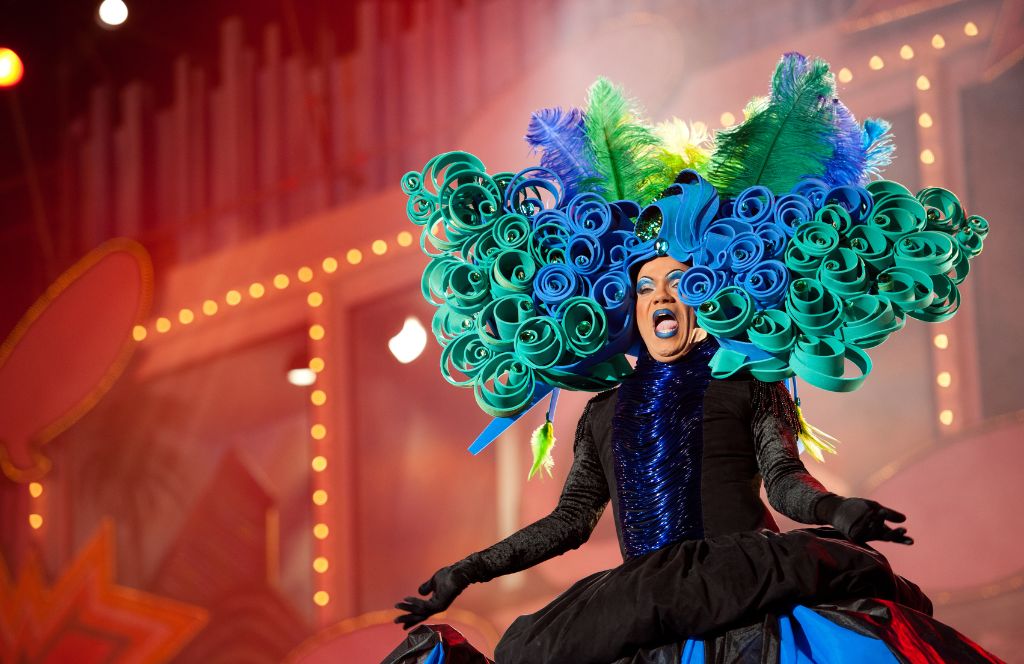 Prepare for a night of glitz, glamour, and laughter with a Drag Queen Bingo Night. Join the fabulous queens for an evening of bingo like you've never experienced before. They'll call the numbers, crack jokes, and deliver hilarious performances that will have your group in stitches. Win fantastic prizes, enjoy delicious cocktails, and revel in a night of outrageous fun with the iconic queens of Amsterdam.
8. Karaoke Night Out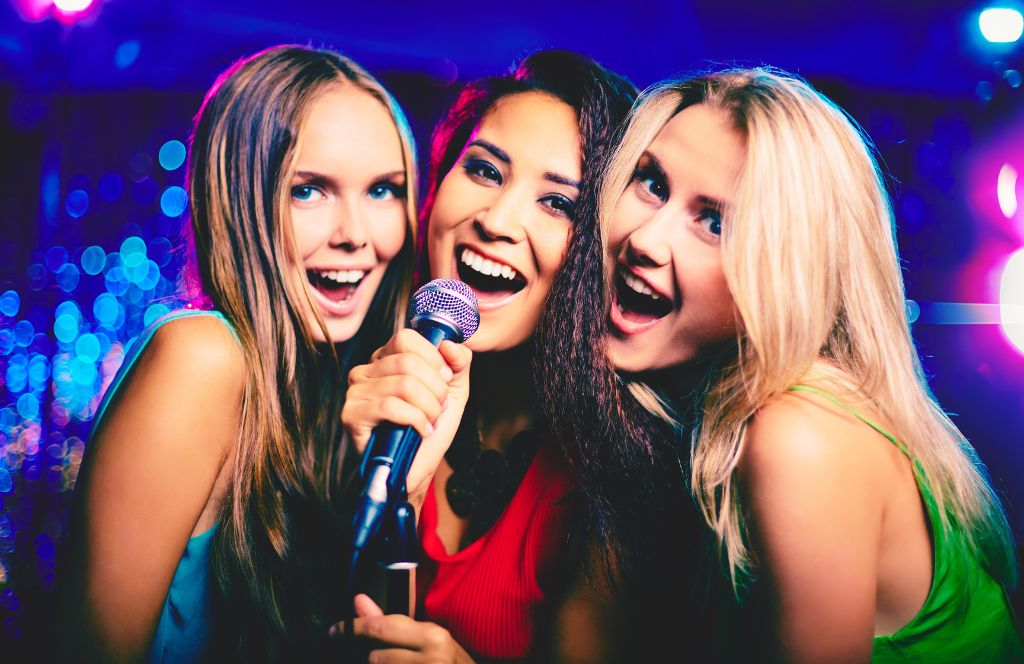 Sing your hearts out to your favourite tunes, create unforgettable group performances, and cheer each other on with wild enthusiasm on a karaoke night out in Amsterdam. It's a fantastic way to bond, laugh, and let loose in a fun and entertaining atmosphere. Whether you've got the voice of an angel or just love belting out your favourite songs, this
activity promises tons of laughter and memories to cherish.
Which of these top Amsterdam hen do activities will you choose?
It's decision time, ladies! With these 8 unforgettable Amsterdam hen do activities, creative workshops, and epic nightlife, the choices are endless. It's your chance to give the bride-to-be a wild and unforgettable hen party. So, which top Amsterdam activity is it going to be? Get ready for a hen party that'll be remembered long after the "I dos"! Cheers to an epic hen do!
A Multi-Activity Voucher that Unlocks 50,000 Experiences
But wait, ladies! We've got one more trick up our sleeves to ensure this hen party goes down in history as the wildest and most unforgettable celebration ever! Picture this: gifting the bride-to-be a multi-activity voucher, opening up her world to over 50,000 global experiences that are bound to make her honeymoon as wild and crazy as the hen do itself. It's like adding fuel to the already blazing fire of excitement!
By gifting her an Activitygift, you're not only giving her the perfect wedding present but also a license to unleash her wild side during the honeymoon.
The many benefits of our multi-activity vouchers include:
free worldwide shipping
easy customisation
huge variety of fun activities
high quality look and feel
they can be propped up and kept as a souvenir
prices start from just £25
So, ladies, as you plan the ultimate hen party in Amsterdam, remember that the bride-to-be deserves a honeymoon that matches the wildness of the celebrations. With an activity gift voucher in hand, she can embark on adventures that will leave her with stories to tell for a lifetime—stories that will make even the most seasoned hen partygoers blush!
But if you prefer a more sombre hen do, fear not, our leisure vouchers also open your hens up to top Amsterdam museums, exhilarating gift experiences in Prague and even New York activities for friends.
So, go forth, embrace the madness, and make this Amsterdam hen do one for the books. Amsterdam is waiting, the bride-to-be is ready, and the wild times are just around the corner. Let the wildness begin, and may the adventures continue long after the "I dos"!