Back to the blog
6 Impressive Museums in the Netherlands
October 6th, 2023
Looking for a day out in Amsterdam or elsewhere in the Netherlands? Then consider an adventurous journey through the art, history, and culture of the city – yes, I'm talking about paying a visit to the fantastic museums in the Netherlands! Amsterdam may be famous for its picturesque canals and vibrant atmosphere, but our museums are a hidden treasure you absolutely shouldn't miss. Whether you're an art enthusiast, a history buff, or just looking for an engaging day out in Amsterdam, the museums in Amsterdam have something for everyone.
What's great about museums in Amsterdam is their tremendous diversity. From the renowned Rijksmuseum, where you can marvel at Rembrandt's masterpieces, to the Van Gogh Museum showcasing the colourful works of Vincent van Gogh, the variety is astounding. But that's not all! You'll also find museums in Amsterdam dedicated to science, technology, and even comic books. For families, there are numerous child-friendly museums where kids can learn while having fun. And once you've conquered all the museums in Amsterdam, you can take a short car or train journey to other fantastic museums in the Netherlands.
The 6 Must-Visit Museums in the Netherlands
What makes a visit to these museums in Netherlands so enjoyable? Well, besides the fact that you'll be captivated by what you see, many museums offer interactive exhibitions and activities suitable for all ages. For example, learn how to create your own masterpiece, uncover the secrets behind famous inventions, or step back in time to experience Dutch history firsthand.
1. The Rijksmuseum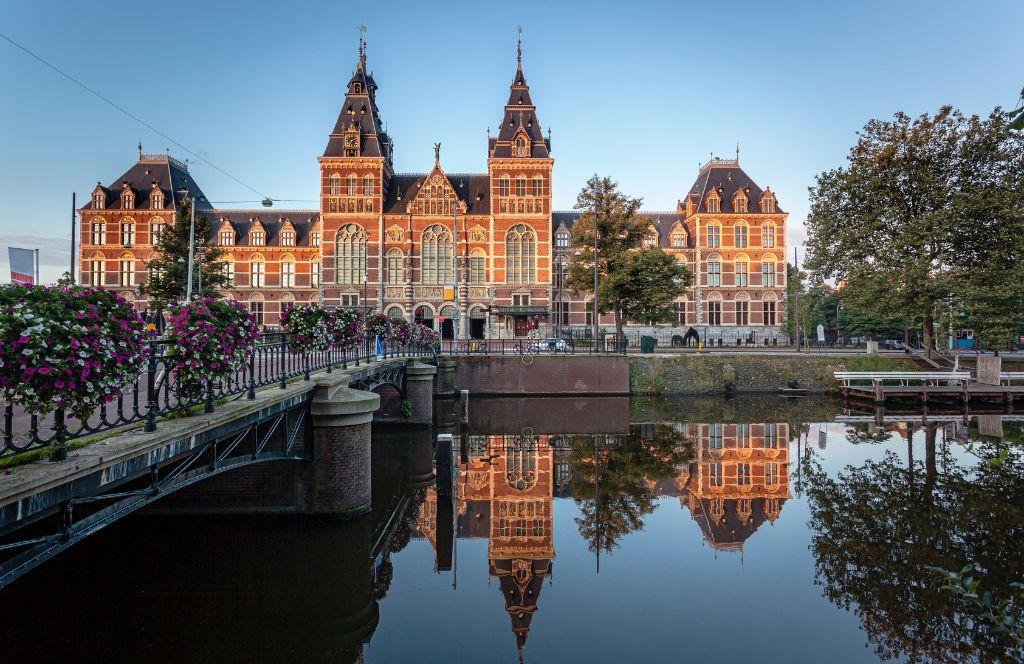 The Rijksmuseum in Amsterdam, also known as the 'Museum Amsterdam,' is undoubtedly a top destination for an outstanding day out. This museum is like a treasure chest overflowing with Dutch history and art that enchants you from the moment you step inside. It's not just the home to iconic artworks like Rembrandt's "The Night Watch," but also provides a captivating journey through the centuries with art, crafts, and historical artefacts.
What makes this famous Amsterdam museum so impressive is that it not only breathes history but also offers interactive experiences like 'The Secrets of the Masters,' where you can discover how artists created their masterpieces. Whether you're an art connoisseur or just seeking a fun day in Amsterdam, the Rijksmuseum has something to offer everyone. And to top it off, you can enjoy a cup of coffee in the charming Atrium before delving back into the city. So, what are you waiting for? Immerse yourself in Dutch history and turn your day out into an unforgettable adventure at the Rijksmuseum!
2. The Van Gogh Museum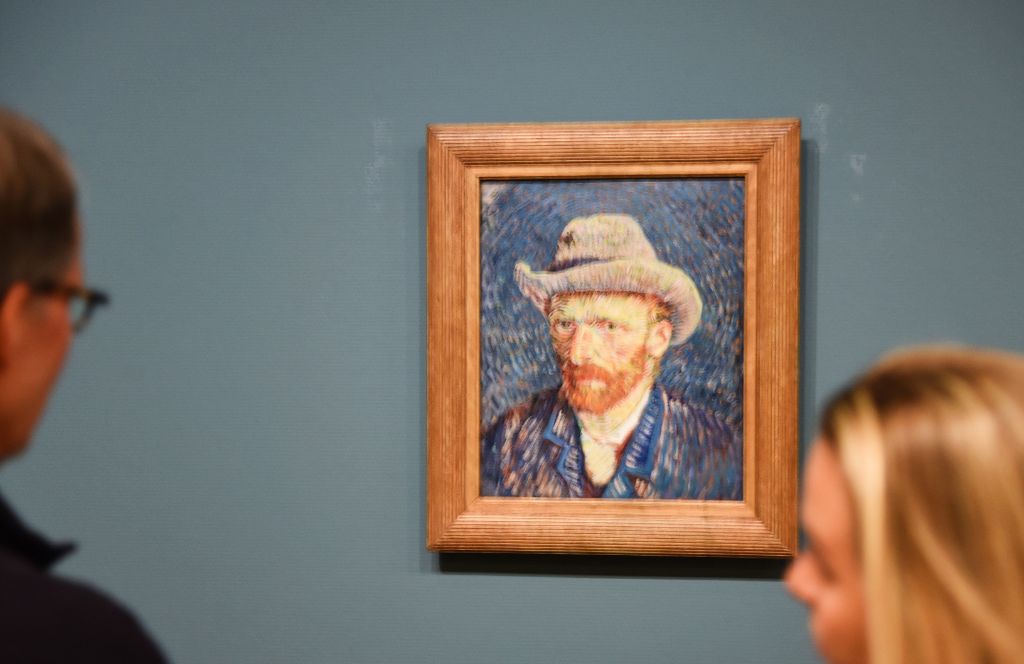 A day out to visit the Van Gogh Museum in Amsterdam is like a journey through the colourful mind of one of the world's most famous artists. Here, you can not only enjoy Vincent van Gogh's beautiful paintings but also feel a deeper connection to his life and work. As you wander through the galleries, you can admire the evolution of his art, from his early realistic works to the bold colours and brushstrokes of his later masterpieces.
What makes this museum so enjoyable is that it's not just about looking at art but also about understanding how Van Gogh thought, felt, and created. You can read his letters, listen to audio guides that tell his story, and even participate in workshops to grasp his techniques. The Van Gogh Museum offers a captivating and interactive experience that will enchant both art lovers and newcomers.
3. The Anne Frank House
The Anne Frank House in Amsterdam is undoubtedly an impressive museum that will deeply move you. This museum takes you into the poignant story of Anne Frank, a Jewish girl who hid during World War II and wrote her remarkable diary. When you enter the house where Anne and her family hid, you get a glimpse of the hardships and fears they endured. You see the rooms they lived in and the authentic diary pages Anne wrote, bringing the story to life in a profoundly touching way.
The museum also provides insight into the Holocaust and the horrors of that period. It's a place of remembrance and reflection, where you can understand the consequences of intolerance and injustice. A visit to the Anne Frank House is not just a historical journey but also an emotional experience that will stay with you for a long time.
4. The Railway Museum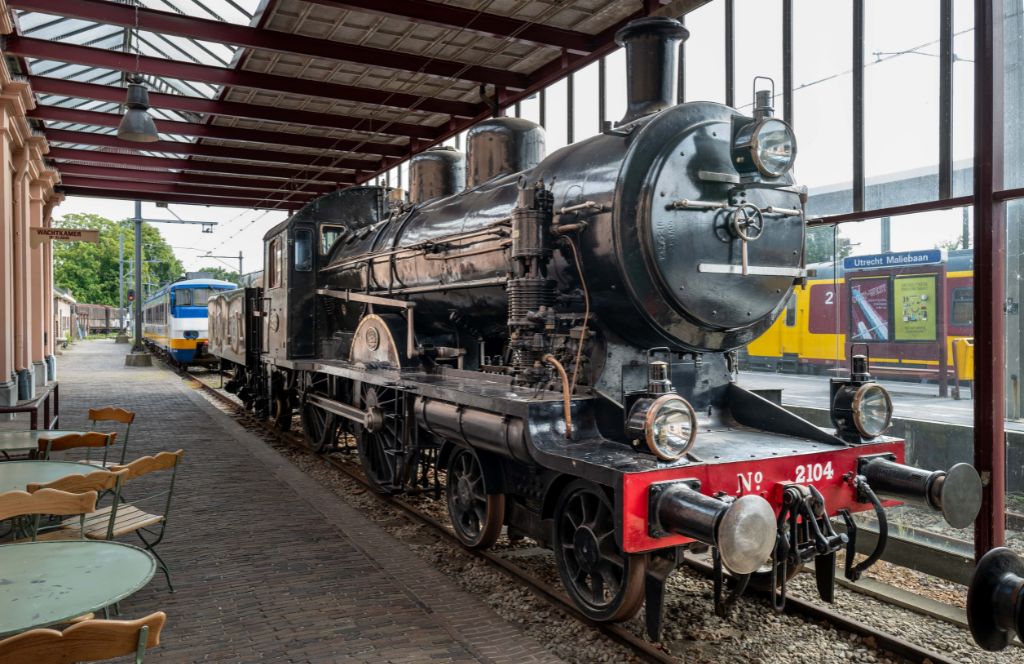 The Railway Museum in Utrecht offers an exciting journey back in time, but this time with trains! Here, you have the opportunity to experience the history of railways in the Netherlands in a way that appeals to both young and old. You can admire old steam locomotives, explore vintage train carriages, and even take a ride on an authentic steam train.
For the little ones (and secretly for the grown-ups too), there's a dedicated children's play area where they can play and learn about trains. The museum also regularly hosts events and exhibitions that bring the world of railways to life. So, whether you're a train enthusiast or simply seeking a unique day out, the Railway Museum promises an adventurous and nostalgic experience you won't soon forget.
5. NEMO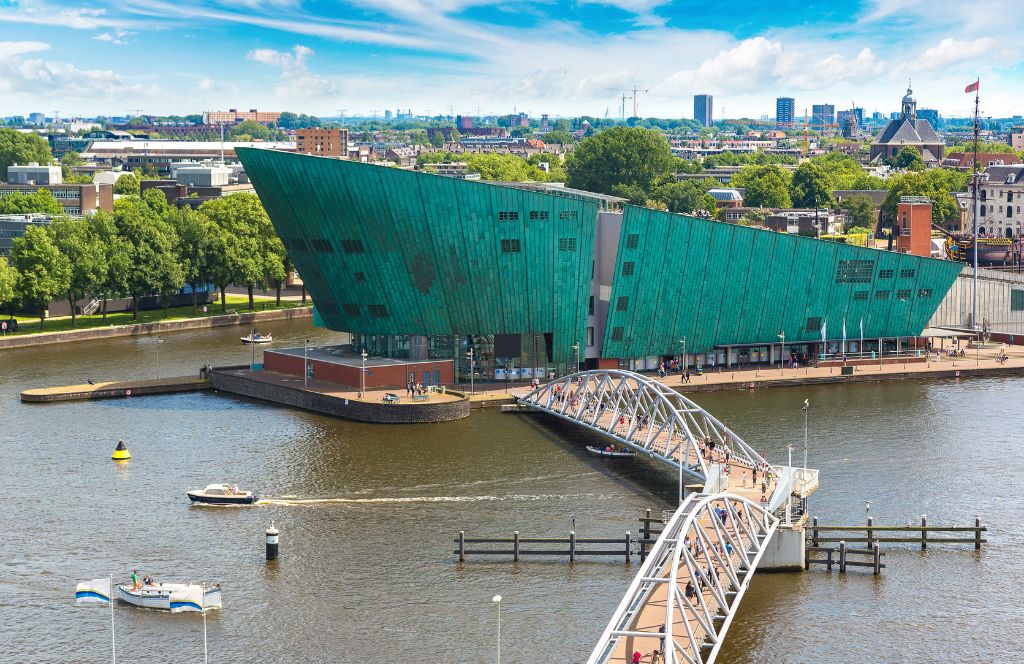 NEMO Science Museum in Amsterdam is an excellent destination for anyone who enjoys learning and discovery. This interactive museum takes you on an exciting journey through the world of science, technology, and human creativity. Here, you can experiment, play, and let your curiosity run wild. Whether you're interested in optical illusions, electricity, or even the wonders of the human body, NEMO offers captivating exhibitions and activities for all ages. You can even simulate an earthquake or delve into the world of space exploration in the Space Expo.
What's best of all is that learning here is never dull; it's more like an adventure that encourages you to discover and understand things for yourself. So, put on your curious hat and dive into the fascinating world of NEMO, where learning is always fun!
6. The Mauritshuis
The Mauritshuis in The Hague is like a treasure chest filled with masterpieces from the Golden Age. However, it's not just a museum; it's a place where you can truly immerse yourself in art and history. In this interactive museum, you can not only admire iconic paintings such as Vermeer's "Girl with a Pearl Earring" and Rembrandt's "The Anatomy Lesson of Dr. Nicolaes Tulp," but also uncover the stories behind these masterpieces.
The Mauritshuis offers various ways to explore the artworks, from multimedia exhibitions to hands-on activities that provide a deeper understanding of the paintings and the era in which they were created. It's like embarking on a journey through the rich history of Dutch art while enjoying the magnificent collection in an intimate and welcoming setting. A visit to the Mauritshuis is an opportunity to experience art and history in an interactive and engaging way.
Plan Your Day Out at the Museums in the Netherlands with Activity Vouchers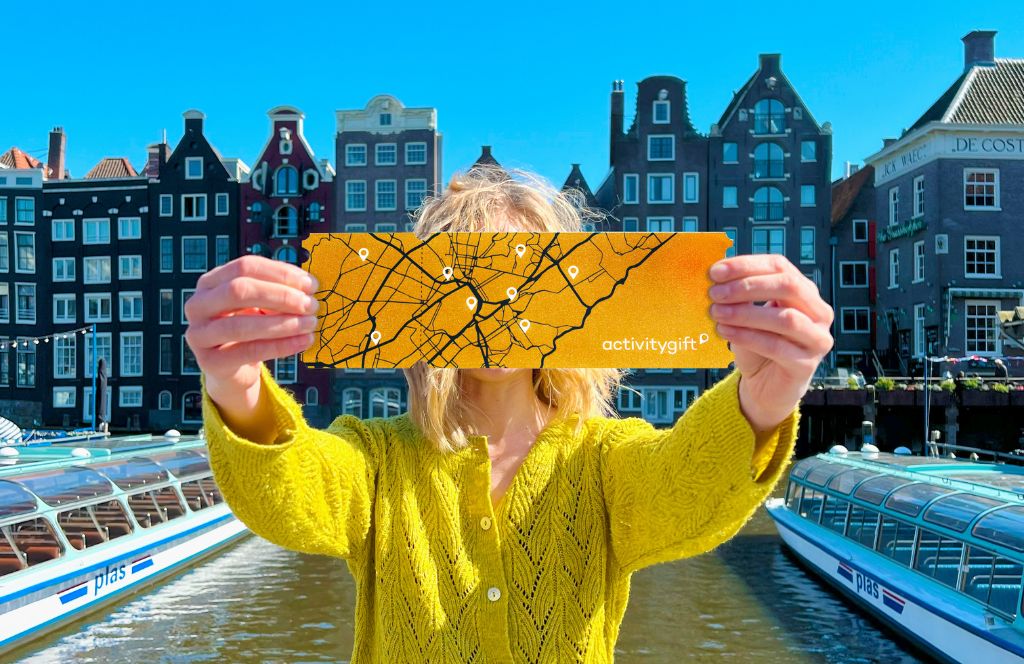 A day out to a museum in the Netherlands is not only entertaining but also educational. It allows you to delve into the rich history and culture of the city while having a great time. So, what are you waiting for? Gift an activity voucher and take your friends or family on an unforgettable day out to an Amsterdam museum for an experience you'll treasure for years to come. Embark on a journey of discovery and be inspired by the treasures our museums have to offer. So, if you know someone that just can't get enough of fun new experiences, then you've got to buy them an activity voucher. They won't be tied down to just museums, but can enjoy thrilling activities, spooky activities, romantic activities and even eco-friendly activities.