Back to the blog
How to Pick the Perfect 1st Birthday Gift for Your Girlfriend
June 26th, 2023
So, it's your girlfriend's 1st birthday since you two got together? That's a big deal, my friend. And you want to make it super special, something that shows her how much you've loved spending this past year with her. Well, worry not, we've got your back with 6 1st birthday gift ideas for your girlfriend that will surely make her smile. We're talking sentimental, out-of-the-ordinary birthday present ideas that will make you boyfriend of the year. Ready to dive in?
6 1st Birthday Gift Ideas for Your Girlfriend
1. Customised "Reasons Why I Love You" Jar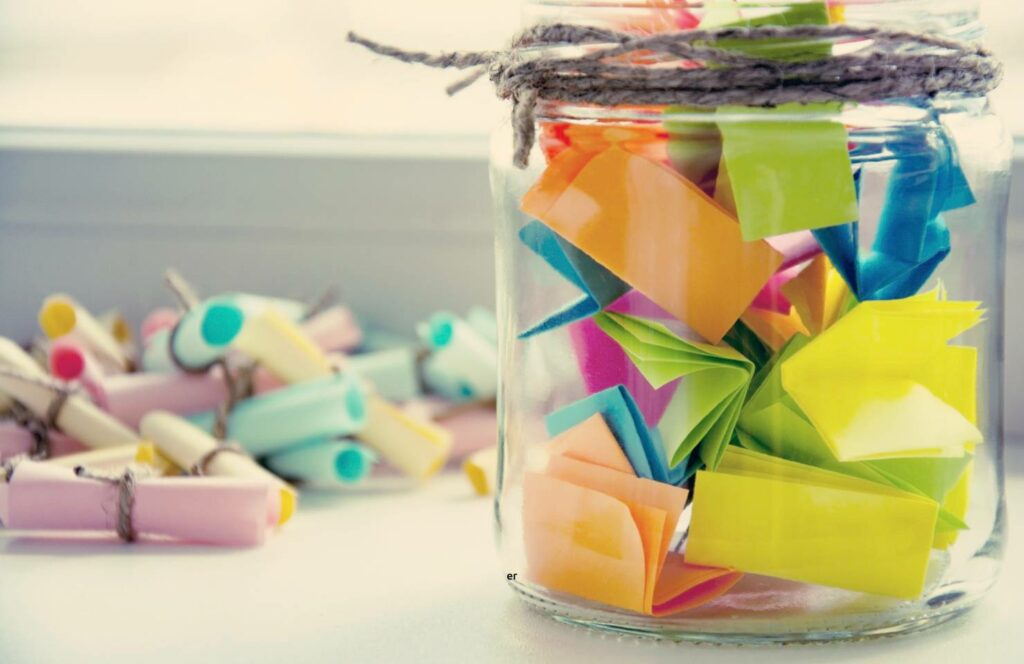 Get a cute jar and fill it with little notes listing all the reasons why you adore her. It could be anything from her "adorable" signing voice to her amazing dance moves. Take some time to reflect on all the things you love about your girlfriend. Is it her infectious smile? Her sense of humour? Her incredible kindness? Write down each reason on a small slip of paper and fold it up. Get a lovely jar or container, and fill it with these heartfelt messages. You can even add some colourful decorations or ribbons to make it extra special. Whenever she's having a tough day or needs a little pick-me-up, she can reach into the jar and read a reason why you love her. It's a beautiful and personalised gift that will remind her of your love and appreciation every single day. Trust me, she'll feel like the luckiest gal in the world.
2. Adventure Box
Create an adventure-themed box filled with little surprises and challenges for her to enjoy throughout the day. Each surprise can be accompanied by a silly clue or a funny task for her to complete. Start by brainstorming some activities or surprises that you know your girlfriend would enjoy. It could be anything from small gifts to fun experiences. For example, you could include a mini photo album of your favourite moments together, a quirky puzzle or game, or even a voucher for a romantic picnic in the park. Write down clues or hints on colourful cards, and place them strategically around the house or at her favourite spots. Each clue should lead her to the next surprise, building up excitement and anticipation. Get creative with the tasks or challenges she has to complete along the way, like doing a funny dance or singing a silly song. This adventure box will not only entertain her throughout the day but also create lasting memories of a birthday filled with laughter and joy. It'll be like a treasure hunt with a twist!
3. Year in Review Scrapbook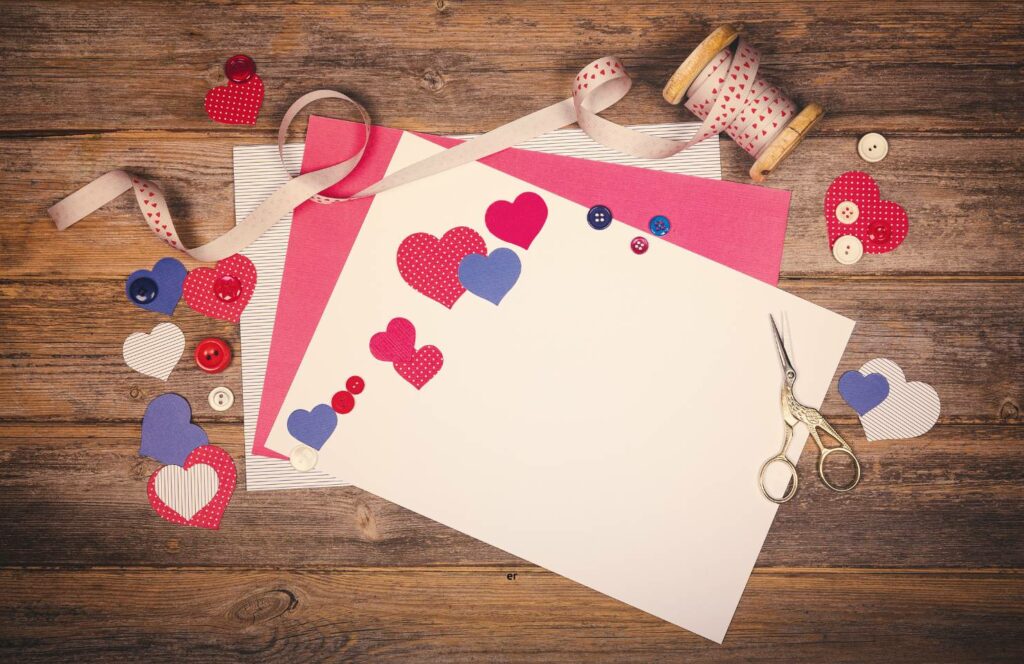 Gather all the crazy, fun, and sentimental moments you've shared over the past year and create a hilarious scrapbook. Fill it with goofy photos, inside jokes, and funny captions. It'll be a trip down memory lane that will make her laugh and reminisce about all the good times you've had. Start by collecting your favourite photos from the past year. Look for silly, candid shots that capture the essence of your relationship. Print them out or create a digital collage using an online photo editing tool. Next, gather your inside jokes, memorable quotes, or funny moments you've shared together. Write them down on colourful paper and include them in the scrapbook. Add some stickers, doodles, or funny captions to make each page come alive. You can even include small mementoes like ticket stubs from movies or concerts you've attended together. As she flips through the pages, she'll be reminded of all the adventures, laughter, and love you've shared. It's a thoughtful and humorous gift that celebrates your journey together.
4. DIY Spa Day Kit
Show your girlfriend some love by putting together a DIY spa day kit. Include face masks, bath bombs, scented candles, and a playlist of her favourite tunes. You can even throw in a cheesy coupon for a massage session by none other than yourself (bonus points if you're terrible at giving massages). Create a relaxing and pampering experience for your girlfriend by curating a DIY spa day kit. Start by gathering her favourite scented bath products like bath bombs, bubble bath, or luxurious bath oils. Add in some face masks or skin care products that suit her preferences. Don't forget to include scented candles to set the mood and create a soothing ambience. Assemble all these items in a beautiful basket or gift box. To make it even more special, create a playlist of her favourite songs or calming instrumental music. And of course, include a cheesy coupon for a massage session by you. Even if you're not an expert masseuse, the thought and effort will surely bring a smile to her face. This gift allows her to relax, unwind, and indulge in some self-care, all thanks to you!
5. Personalised Video Montage
Collect funny and sweet videos from your friends and family, where they share their favourite memories or give quirky birthday wishes to your girlfriend. Edit them together into a hilarious video montage that she can cherish forever. It'll be like a virtual party with all your loved ones! Reach out to your mutual friends and family members and ask them to record short video clips. Instruct them to share their favourite memories with your girlfriend, funny anecdotes, or even quirky birthday wishes. Compile all these videos using video editing software or apps. Add some fun effects, background music, and witty captions to make it even more entertaining. You can even include your own video message at the end, expressing your love and birthday wishes. Once it's ready, surprise her by playing the video montage during a cosy movie night or a special dinner. It's a heartfelt and humorous gift that brings together all the people who care about her, even if they can't physically be there. This video montage will surely bring laughter, happy tears, and warm feelings of love on her special day.
6. An Activity Voucher for Thousands of Fun Gift Experiences

How about gifting her an activity gift voucher? These activity gift vouchers give her the freedom to choose her own adventure and create incredible memories. You can even personalise your activity gift voucher with a cute message telling her just how much you've loved this past year together and also a photo of you both! Not to mention, these activity gift vouchers are printed on top-quality photograph paper that she'll want to display proudly and keep forever! Whetheryour girlfriend is into skydiving, cooking classes, or pampering spa retreats, the activity voucher gives her the freedom to pick what excites her the most. Imagine the joy on her face as she scrolls through the amazing array of activities, contemplating whether to go for a hot air balloon ride, take a pottery workshop, or try her hand at trapeze lessons. The best part? You'll get to share in the excitement and create incredible memories together, whatever she chooses.
Which 1st Birthday Gift For Your Girlfriend Will You Choose?
We hope you've found our guide to picking the 1st birthday gift for your girlfriend useful but remember, the key is to make her laugh and feel loved. So, don't be afraid to embrace your sentimental side and go all out with the personalised gifts. It's the thought and effort that counts, and I'm sure she'll appreciate anything you come up with. Or if you'd rather whisk her away for a romantic holiday, check out our couples guide to Amsterdam.