Back to blog
3 Luxury Wedding Gifts People Will Take On Their Honeymoon
June 5th, 2023
In the quest for the ideal wedding gift for a couple tying the knot in 2023, myriad choices abound. Yet, what are those exceptional luxury wedding gifts that will genuinely delight the newlyweds, possibly even being perfect for their honeymoon? Fear not, as we have assembled a distinctive selection of gifts tailored for such significant moments. Explore our recommendations and be inspired to present an unforgettable gift, standing out as a symbol of love and celebration!
What Are Some Good Honeymoon Gifts for Couples?
When it comes to selecting luxury wedding gifts for couples, there are several excellent options. Elegant dinnerware sets, high-end home appliances, or beautiful artwork can grace the new couple's home with style and utility. Exquisite bedding sets or personalized home decor items also make for cherished gifts, adding a touch of elegance and warmth to their shared space.
Despite their appeal, it's worth noting that these luxurious gifts are quite conventional and may not offer the same distinctive touch as experience gifts, which provide memorable adventures and learning opportunities that couples can treasure for a lifetime.
Is $500 A Good Wedding Gift?
Is $500 a good wedding gift? $500 can be a generous and appreciated wedding gift, allowing the newlyweds to use it as they see fit, whether towards their honeymoon, home, or another meaningful purpose. It's a substantial amount that can significantly contribute to big purchases or experiences the couple is looking forward to. However, it's essential to stay within your budget.
If $500 is beyond your financial means, worry not. There are countless alternative wedding gift options that are thoughtful, useful, and guaranteed to bring joy to the newlyweds, showing them your love and support as they embark on this new chapter of their life together.
Activities Gift Card: The Perfect Wedding Gift
Offering a special activities gift card is a great idea to allow newlyweds to choose from a variety of exciting experiences on their honeymoon. Activitygift gift cards offer a wide range of activities, from boat trips to guided tours, wine tastings and more. Thanks to these gift cards, they will be able to explore their honeymoon destination in an original way and create unique memories.
1. Do a thrilling activity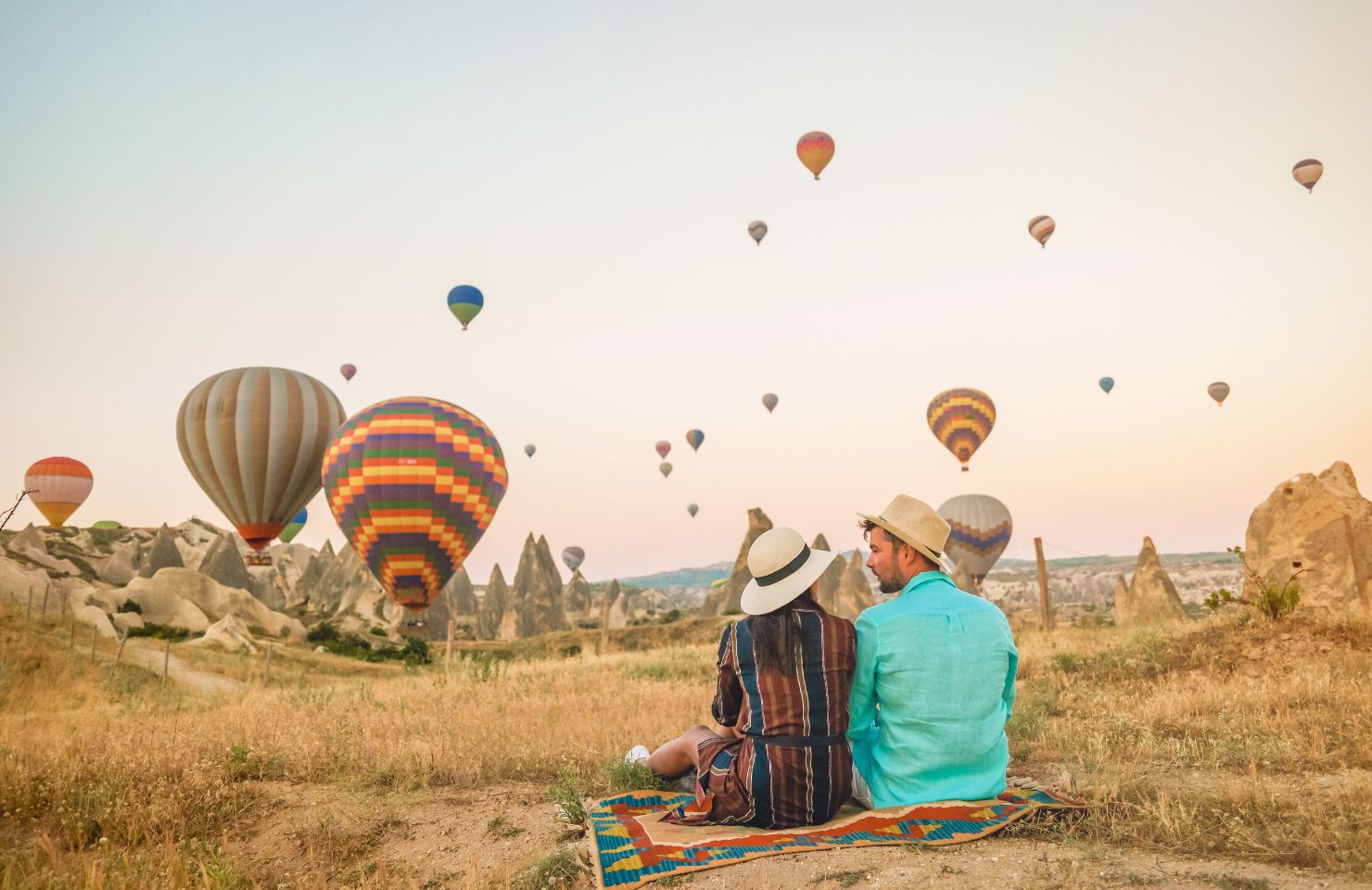 Newly married, what better way to mark the beginning of their life together than to live a thrilling experience? Whether they are adrenaline junkies or want to push their limits, here are some ideas for thrilling activities to consider with the gift card.
Parachute Jump
The newly married couple can soar through the air, hand in hand, and experience the thrill of freefall before marveling at the panoramic views as they descend by parachute. This unforgettable experience symbolizes their leap into a new adventure together.
Hot air balloon flight
Climbing aboard a hot air balloon, they will be carried away by the tranquility and beauty of the landscapes that stretch as far as the eye can see. This privileged moment will allow them to escape from the real world and savor a romantic and serene experience while flying to seventh heaven.
Sports car racing
For speed lovers, a driving experience in a luxury sports car is a unique opportunity to experience thrills on the track. A Ferrari, a Lamborghini or another dream car, they will feel the excitement and the adrenaline together.
2. A Caliente experience for newlyweds
After exchanging their wedding vows, the newly married couple is ready to have some caliente – passionate and sensual times together. Thanks to the special activity gift card they received as a gift, they can now treat themselves to a caliente experience to spice up their love life. Here are some ideas for activities that will allow them to create ardent memories:
Latin dance lessons
Immerse yourself in the world of Latin dance by taking salsa, bachata or tango lessons. Newlyweds can get carried away by the mesmerizing music and learn passionate moves that will bring them even closer together.
Couple massage
Treat yourself to a moment of relaxation and sensuality with a couples massage. Newlyweds can be pampered and enjoy a relaxing experience that will awaken all their senses.
Romantic dinner with wine tasting
Book a table in a romantic restaurant where you can enjoy exquisite dishes accompanied by a selection of fine wines. The warm ambience and culinary delights will create an atmosphere conducive to awakening the senses to ignite their senses.
3. An artistic activity to awaken the artist in them
During the honeymoon, why not enjoy a creative activity that will allow them to explore their artistic side as a couple? This experience will offer them a unique opportunity to explore, let their imaginations run wild and create unforgettable artistic memories.
A couple painting lesson
This could be the perfect opportunity to learn painting techniques together. During this moment, they will dive into a world of colors, shapes and textures, while strengthening their bond.
A pottery lesson
A pottery lesson as a couple that will transport them to a world of passion and artistic expression. The burning clay will slip through their fingers to create unique pieces that reflect their intimate connection as a couple.
A couple photo session
In an urban, natural setting or even a photo studio, this session will offer the opportunity to create visual memories that will last a lifetime.
Giving a wedding gift that can also be taken on the honeymoon is a special way to celebrate this important milestone in a couple's life. With Activitygift as a wedding gift, newlyweds can create unforgettable memories and strengthen their bond.