We care for the world we love to explore.
Together, we support sustainable living.
When giving an Activitygift, you're also giving back to the planet.
For every gift card bought and every activity booked, a tree is planted by Eden Reforestation Project. Next to supporting a greener environment in a place that needs it, these trees are crucial for lowering extreme poverty.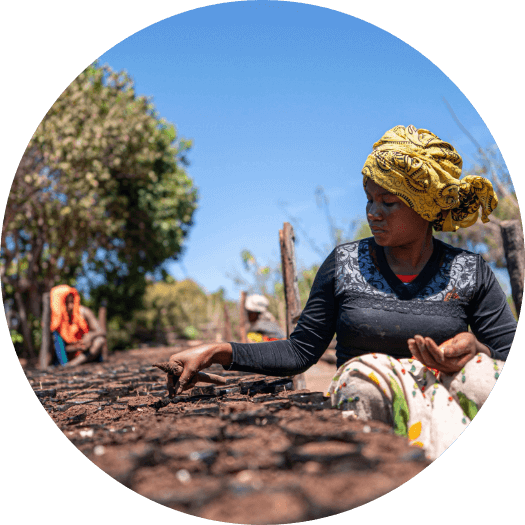 Sustainable activity gift
Our mission is to be a 100% zero-waste business by 2025.
Our collaboration with Eden Reforestation Projects allows us to combine our values and mission of spreading happiness through gifting and caring for the world. Activitygift aims to be a sustainable gift, ideal for the eco-conscious world adventurer.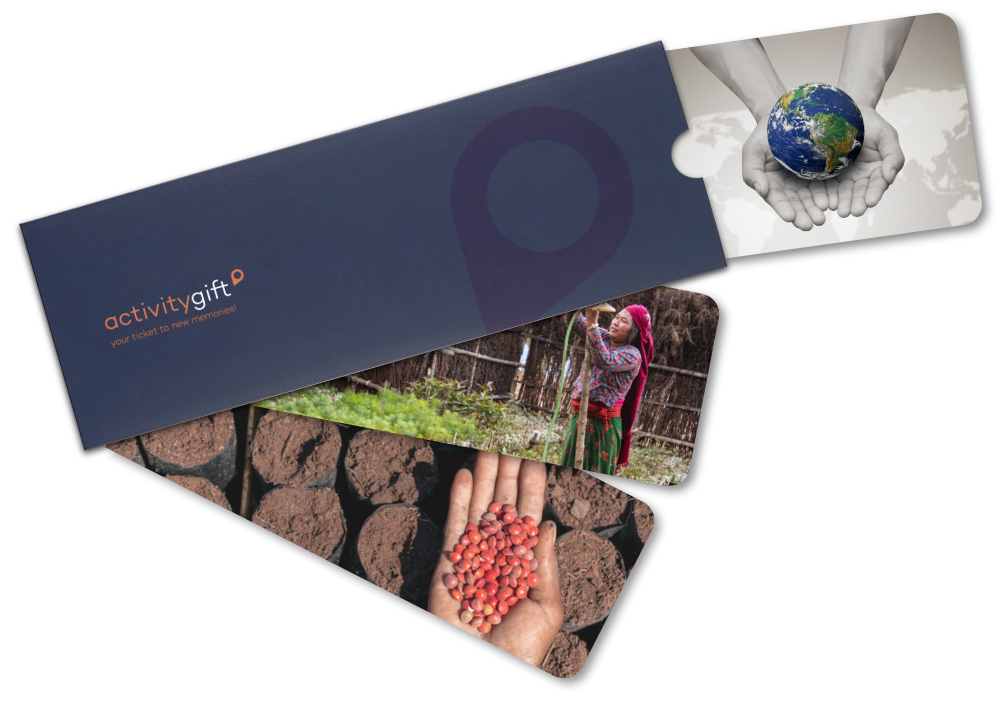 How does it work?
For every Activitygift purchased and for every gift card that's redeemed to book a new activity, a tree is planted. Eden Reforestation Projects plant trees in Haiti, Madagascar and Nepal, amongst other countries. They don't just work to restore forests, but also support local communities.
Planting trees in these places is crucial. It prevents villages from flooding, is both food and a home for animals, purifies water sources, and provides nutrition to the soil for farming. The local communities will no longer suffer from either an unsustainable environment or extreme poverty by the reforestation of these areas. Providing these possibilities will create a loving and long-term relationship with nature and the community.
This is more than planting trees
A sustainable gift that offsets carbon emissions is our aim. Due to our collaboration with Eden, we're doing so much more than planting trees.
Another primary goal of Eden is to reduce poverty as much as they can. Combining the goals of environmental restoration and increasing the social-economic conditions of poor communities, Eden has found the perfect solution. Eden calls this the "Employ to Plant" methodology. In other words, when you buy an Activitygift, you don't just help to plant a tree, you also:
Reduce poverty by allowing Eden to hire local villagers who plant those very trees you help us fund.
Enable villagers to earn a decent salary and fair work environment.
Support communities by giving locals the opportunity to provide for their families.
Thank you for being a part of the movement towards a more sustainable future.
"We do not inherit the Earth from our ancestors; we borrow it from our children."
– Native American Proverb