We care about the planet we love to explore.
Together, we support sustainable travel.
Your Activitygift contributes to a better world.
Spreading happiness around the world, our mission, goes far beyond giving experiences through gift cards. We believe in doing our part to make the world a better place. Therefore, we want to ensure that our experiences don't leave an ecological footprint. We want to achieve this with love and care; two of our core values. The great part is that you play a big role in this.
How? Your gift card results in a tree planted in a place that really needs it. And even better: you don't have to lift a finger! We donate this tree on your behalf.
We work on our sustainable development with help of our very own green team. They identify opportunities to make Experiencegift more sustainable in multiple areas. So far, we have made the office greener, optimized the supply chain, and continue to work with non-profit organizations like Eden Reforestation.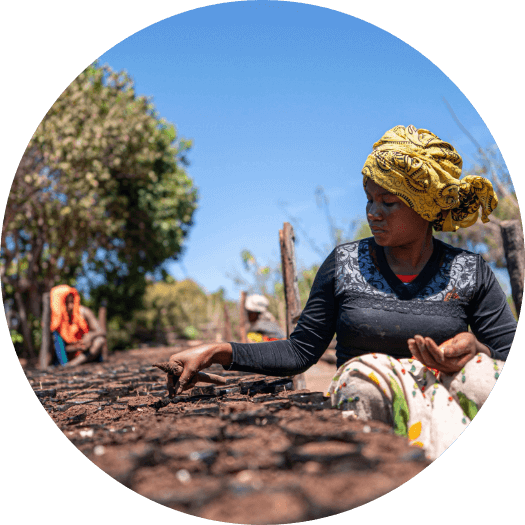 IF YOU'RE AN ADVENTURER WITH AN ECO-CONSCIOUS HEART, OUR ACTIVITYGIFT IS THE PERFECT CHOICE FOR A SUSTAINABLE TRAVEL GIFT. YOUR PURCHASED OR REDEEMED GIFT CARD CONTRIBUTES – TO OUR SUSTAINABILITY GOALS. SOME OF THESE INCLUDE:
TO BE A ZERO-WASTE COMPANY BY 2025
– TO BE A NET ZERO-EMISSIONS COMPANY BY 2035
One of the most important actions that we take is our collaboration with Eden Reforestation Projects. This non-profit organization plays a crucial role in adding greenery in an area that desperately needs it, as well as supporting communities in poverty. Our goal is to donate 250,000 trees by the end of 2023.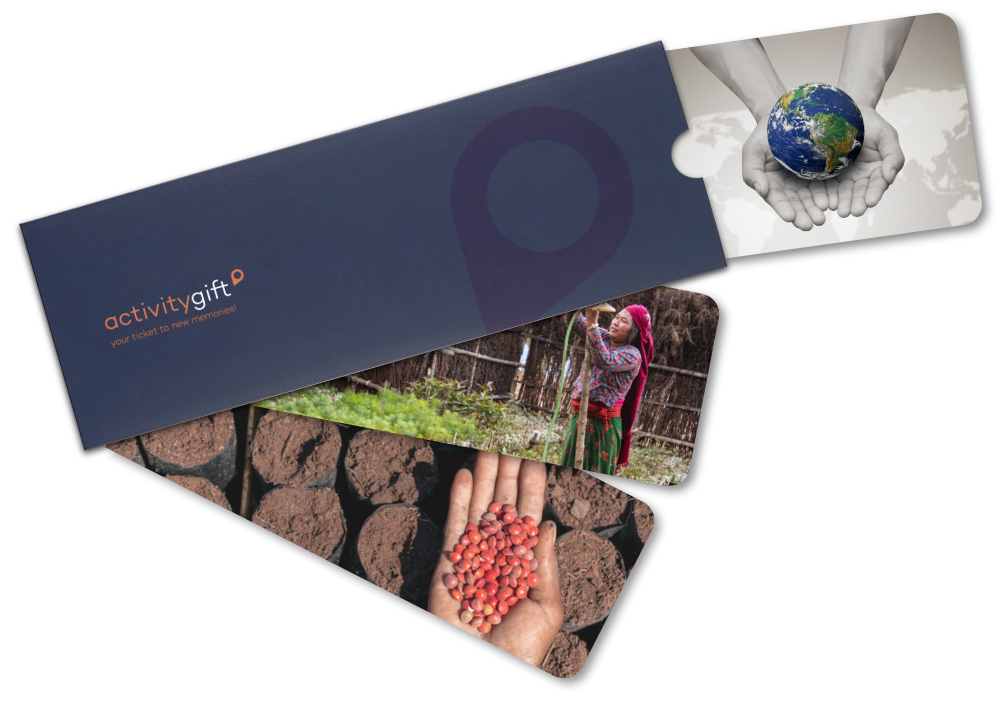 What we do within the company
WE IDENTIFY EVERY POSSIBILITY TO ACHIEVE OUR GOALS. NO MATTER HOW BIG OR SMALL, EVERY ACTION COUNTS. FROM CHANGES IN OUR OFFICE TO OUR SUPPLY CHAIN, WE'RE DEDICATED TO GIVING OUR ENVIRONMENT A POSITIVE AND GREEN EXPERIENCE.
Within the office, we make sure to pay attention to daily actions that could contribute to long-term change. They include:
– Eliminating plastic usage as much as possible
– Regulating our office temperature mindfully
– Recycling glass and paper
– 'Commuting green'; 75% of our team travels by bike or foot, 16% by public transportation and 8% by car
– Incorporating organic food products
– Monthly vegetarian lunches (we have lunch together in the office, provided by the company)
While we're proud of our efforts, we also realise there's always more to improve. Looking forward over the next few months, we're also actively working on realising these actions:
– Compensate our office footprint created by electronics
– Brightening up our office to be literally greener – lots of new plants!
– Compensating for the 24% of our team that uses public transport/car
– Reducing or offsetting our business flights
– Conducting green deliveries of our gift cards within The Netherlands
– Fitting green and motion-activated light bulbs
We're far from done, with many more plans in the making.
What we do outside the company
WE'RE PROUD TO BE COLLABORATING WITH EDEN REFORESTATION. FOR EVERY ACTIVITYGIFT PURCHASED AND FOR EVERY GIFT CARD THAT'S REDEEMED TO BOOK A NEW ACTIVITY, A TREE IS PLANTED IN A PLACE THAT NEEDS IT MOST. THIS WAY WE GIVE BACK FOR THE FOOTPRINT THAT A BOOKED ACTIVITY MIGHT LEAVE.
These trees are planted in Nepal, Madagascar and Haiti, among other places. Planting trees in this environment is crucial, as it purifies water sources, prevents villages from flooding, provides nutrition to the soil for farming, and is both food and a home for animals. By planting these trees local communities will no longer suffer from an unsustainable environment. Next to that, it lowers extreme poverty as locals get the opportunity to work for the reforestation projects. Eden creates a loving and long-term relationship with nature and the community.
So far, we've donated over 156,000 trees that were planted in these areas. In addition, it helped provide over 1,500 workdays for local habitants.
What does that mean?
With your Activitygift, you:
Support a greener environment.
Reduce poverty by allowing Eden Reforestation Projects to hire local villagers to plant those very trees you help us fund. Eden calls this the "Employ to Plant" methodology.
Enable villagers to earn a decent salary and support fair wages.
Support communities by giving locals an opportunity to provide for their families.
Save the lives of people and animals.
Our goal is to reach 250,000 planted trees by the end of 2023.
Thank you for being a part of the movement toward a more sustainable future.
"We do not inherit the Earth from our ancestors; we borrow it from our children."
– Native American Proverb