Back to blog
The Best Way to See a New City. Activitygift is Here!
July 29th, 2019
We have been waiting for a long time to share some exciting news with you and finally, we can! Please welcome the new addition to our experience gift card family – Activitygift, your key to the best way to see a new city.
What is Activitygift?
Activitygift is a single gift card that covers over 50,000 tours, sightseeing and sports activities, and theatre and music events all over the world. In fact, we actually cover over 680 destinations in more than 160 countries to give recipients as much choice as possible, suited to any budget and interests.
Just like Hotelgift and Flightgift, Activitygift can be given in three different formats:
A fresh newly designed luxury rose gold physical gift card you can sign by hand and give to someone you care about in person
A printable PDF which can be customised with an image of your choice and signed online, which will be delivered to your inbox in just a few minutes
An animation which can be customised with an image or a video of your choice and sent directly to an email address of the lucky recipient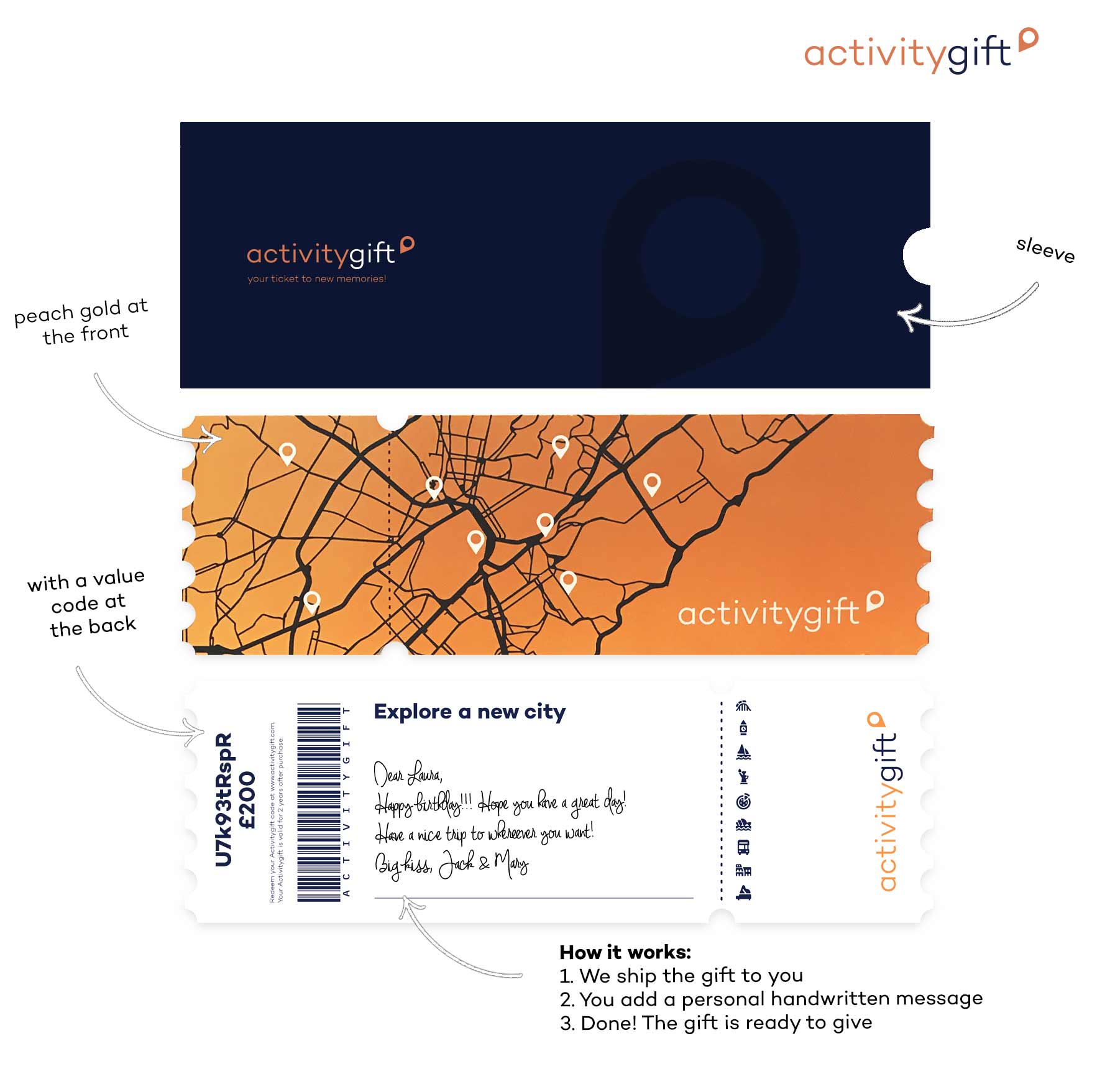 Redeeming an Activitygift couldn't be easier. All you have to do is go to the booking engine and enter your desired destination and dates. You will see a wide range of activities available at your selected location.
Filter them by type, depending on how you fancy exploring a new place. Afterwards, simply enter your Activitygift code at the checkout. Don't forget to save the date to your calendar so you can look forward to your adventure!
What kind of activities can you book?
The range of activities could not be wider. Are you into theatre and music? You can book some of the most famous Broadway shows or theatre tours all over the world. Haven't seen the production of the Lion King yet? Activitygift will help you do that.
Looking for something a bit more adventurous? Select one of our water sports activities, redeem it for a ticket to a theme park, or book a balloon ride with the WELT balloon in Berlin to discover your new destination from a different angle. Universal Studios Park, Alton Towers and Disneyland – we have it all.
Don't have your mind set on anything specific yet? Use your Activitygift to purchase a city card for many cities all across the world. This will give you access to the main attractions in the chosen city. Just see how you feel on the day and skip the queue to the venue of your choice.
Check out our brand new Activitygift and give someone a lifetime of memories.