Back to blog
5 Hidden Museums In The Netherlands You've Never Heard Of
October 6th, 2023
Planning to visit museums in the Netherlands but want to skip the crowd? We got you! Check out some world-class hidden gems that tourists are unaware of in the world of Dutch museums.
How many museums does the Netherlands have?
As of 2023, the Netherlands has a total of 449 museums in its 12 provinces.
What is the most visited museum in the Netherlands?
According to worldatlas.com, the most popular museum in the Netherlands is the Rijksmuseum in Amsterdam.
What is the least visited museum in the Netherlands?
There is no concrete data on the least visited museum in the Netherlands, as visitors and exhibitions vary from year to year. Some examples of lesser-known museums in the Netherlands are
Kermis en Circus Museum in Steenwijk, which focuses on the history of fairs and circuses
Museum voor Anatomie en Pathologie in Nijmegen, which exhibits medical specimens and anatomical displays
5 hidden museums in the Netherlands that are worth your while
1. Museum Vrolik
Location: Amsterdam, North Holland
Concept: Anatomy
Museum Vrolik, a hidden gem among museums in the Netherlands, is nestled in Amsterdam and is a captivating destination for those with a curiosity for the unusual. This unique museum, affiliated with the University of Amsterdam, houses a fascinating collection of anatomical specimens and medical oddities.
Visitors can explore a wide array of preserved human and animal specimens, providing an intriguing glimpse into the world of medical science and curiosity. A visit to Museum Vrolik is an educational and thought-provoking experience, offering a distinctive perspective amidst the rich cultural tapestry of Amsterdam's museums.
2. The Railway Museum
Location: Utrecht, Utrecht
Concept: Transportation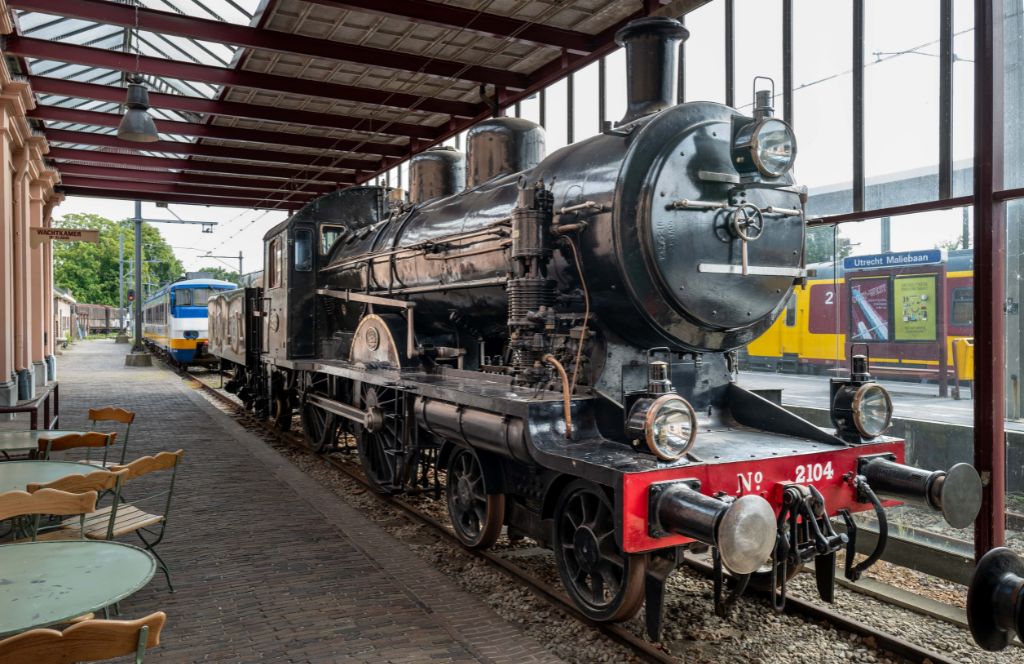 The Railway Museum in Utrecht is like an exciting trip back in time, but with trains! Here you get the chance to experience the history of railroads in the Netherlands in a way that is fun for young and old. You can admire old steam locomotives, explore vintage train cars and even take a ride in a real steam train.
For the little ones (and secretly for the big ones, too), there is a real children's activity pool, where they can play and learn about trains. The museum also hosts regular events and exhibitions that bring the world of railroads to life. So, whether you're a train fanatic or just looking for a unique day out, the Railway Museum promises an adventurous and nostalgic experience you won't soon forget.
3. Naturalis Biodiversity Center
Location: Leiden, South Holland
Concept: Biodiversity
Naturalis Biodiversity Center is not a boring museum; on the contrary, it is an interactive museum that takes you on an adventurous journey through the world of nature. Here you can not only admire impressive exhibits, but also participate in fun and educational activities yourself. From giant dinosaur skeletons to magnificent minerals and gemstones, Naturalis has it all. But the highlight may be "T. rex in Town," where you can come face to face with a giant Tyrannosaurus rex.
It's a great place to discover how diverse our planet is and why preserving biodiversity is so important. Whether you are an avid nature lover or just looking for a fun and educational day out, Naturalis has something for everyone. It is the perfect place to learn, explore and marvel.
4. The Mauritshuis
Location: The Hague, South Holland
Concept: Arts and painting
The Mauritshuis in The Hague is like a treasure chest full of masterpieces from the Golden Age. But it's not just another museum; it's a place where you can truly immerse yourself in art and history. At this interactive museum, not only can you admire iconic paintings, such as Vermeer's "Girl with a Pearl Earring" and Rembrandt's "Anatomy Lesson of Dr. Nicolaes Tulp," but you can also discover the stories behind these masterpieces.
The Mauritshuis offers several ways to explore the artworks, from multimedia exhibits to hands-on activities that give you a deeper understanding of the paintings and the time in which they were created. It's like taking a journey through the rich history of Dutch art while enjoying the magnificent collection in an intimate and welcoming environment. A visit to the Mauritshuis is a chance to experience art and history in an interactive and engaging way.
5. Kröller-Müller museum
Location: Otterlo, Gelderland
Concept: Art and Sculpture
The Kröller-Müller Museum, in the middle of the beautiful De Hoge Veluwe National Park, is truly a gem to visit. Here you can immerse yourself in a spectacular combination of art and nature. The museum houses an amazing collection of modern art, including masterpieces by Vincent van Gogh, such as his famous paintings "The Potato Eaters" and "Cafe Terrace at Night."
But what makes this museum truly special is the surrounding nature. As you walk through the sculpture garden, you can enjoy outdoor artworks and the soothing sounds of nature around you. It is a perfect place to escape the hustle and bustle of everyday life, admire art and enjoy the beautiful surroundings. The Kröller-Müller Museum offers a unique experience that is sure to delight art lovers and nature lovers alike.
How to gift someone a visit to museums in the Netherlands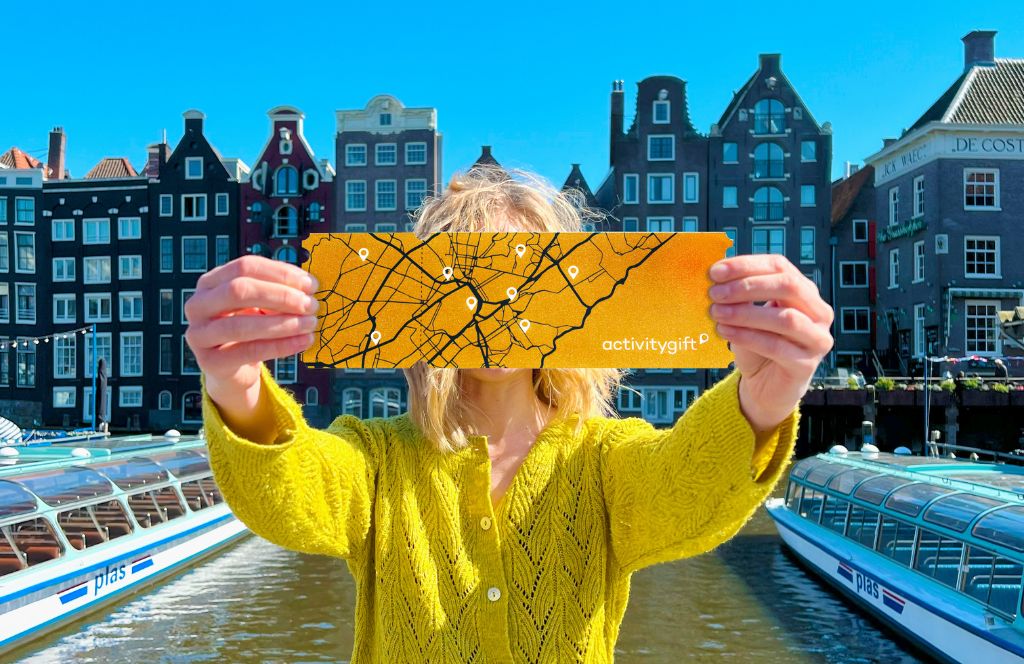 A day out to a museum in the Netherlands is not only entertaining but also educational. It allows you to dive into the rich history and culture of our country and have fun at the same time. So, what are you waiting for? Give a Activitygift as a gift and take your friends or family for an unforgettable day out to a Dutch museum for an experience you will cherish for a long time. Embark on a journey of discovery and be inspired by the treasures our museums have to offer!