Back to the blog
The 10 Creepiest UK Halloween Activities Unveiled
October 3rd, 2023
With the spooky season just around the corner, it's time to embrace the eerie atmosphere that October brings by embracing one of the best UK Halloween activities. The air is filled with a crisp chill, leaves turn to shades of orange, and a sense of the supernatural seems to linger around every corner. What better way to dive headfirst into the spirit of Halloween than by embarking on bone-chilling adventures across the United Kingdom? Whether you're a thrill-seeker, a history buff with a taste for the macabre, or simply someone looking for some hair-raising fun, our ultimate spooky gift guide will lead you to the most spine-tingling activities this season has to offer.
The 10 Creepiest UK Halloween Activities
1. The London Dungeon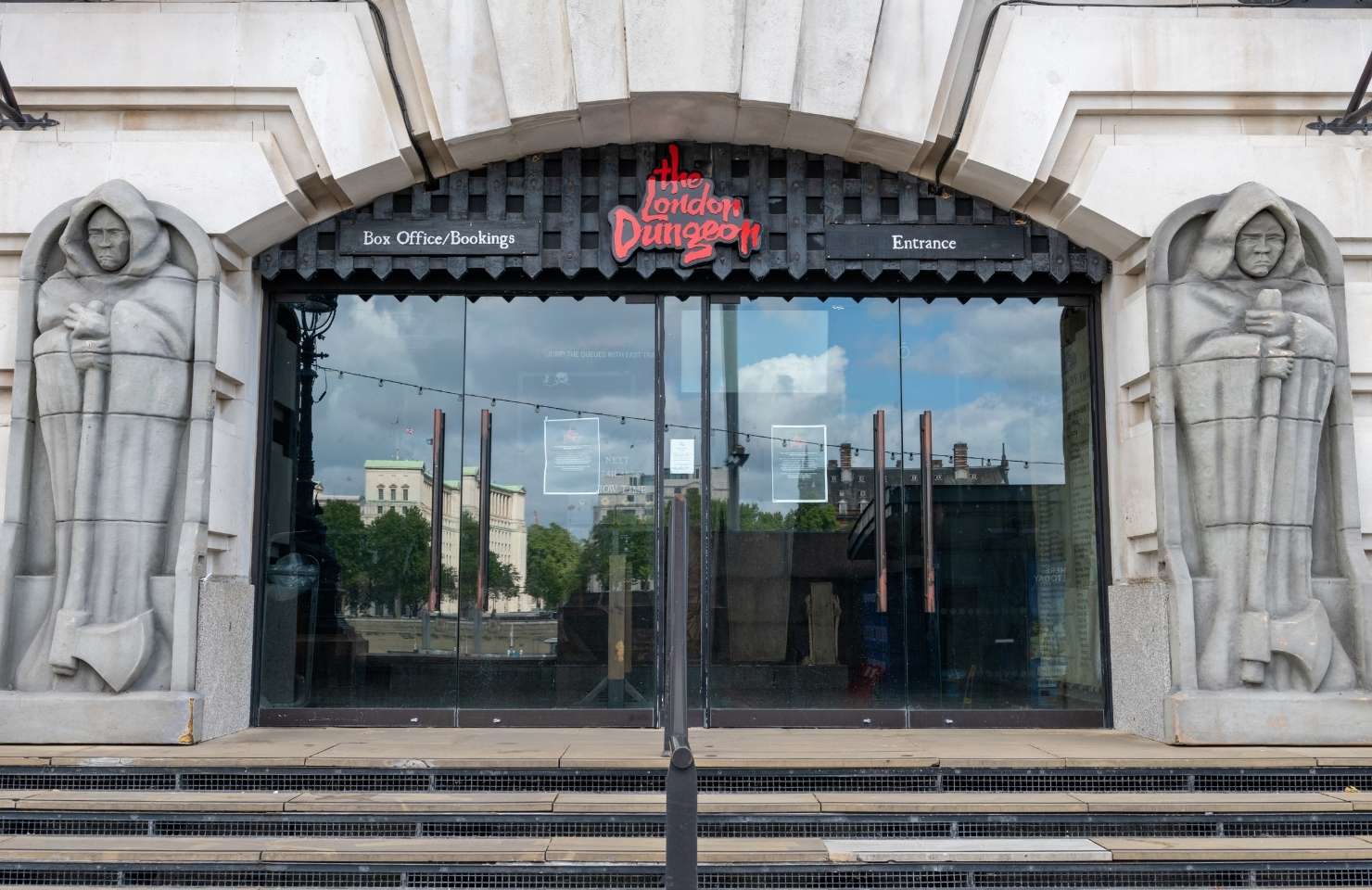 The London Dungeon is an iconic attraction that has held visitors in its sinister grasp for over 40 years. Known for its highly entertaining (and terrifying) tours, this place offers a chance to delve into a thousand years of London's dark history. With 18 interactive sets and two fantastic attractions, each featuring astonishing special effects and professional actors, the experience is guaranteed to send shivers down your spine. What's truly chilling? Every aspect of this tour is based on real historical events or spine-tingling tales from London's past. To top it off, you can head to the dungeon's eerie tavern to calm your nerves with a well-deserved drink.
2. Ghosts of Birmingham Exploration Game and Tour

If you have a penchant for classic spooky stories, the haunted city game in Birmingham is tailor-made for you. Follow clues to explore some of the city's most haunted landmarks and uncover local legends along the way. Traverse Birmingham's eeriest spots while listening to tales of gruesome murders, restless spirits, and haunted visions. Along the journey, you'll also visit historical hotspots, from Birmingham's Town Hall to the Cathedral of St. Paul, experiencing them in a frighteningly unforgettable way.
3. Hope Street Shivers Ghost Tour of Liverpool
Hope Street Shivers ghost tour of Liverpool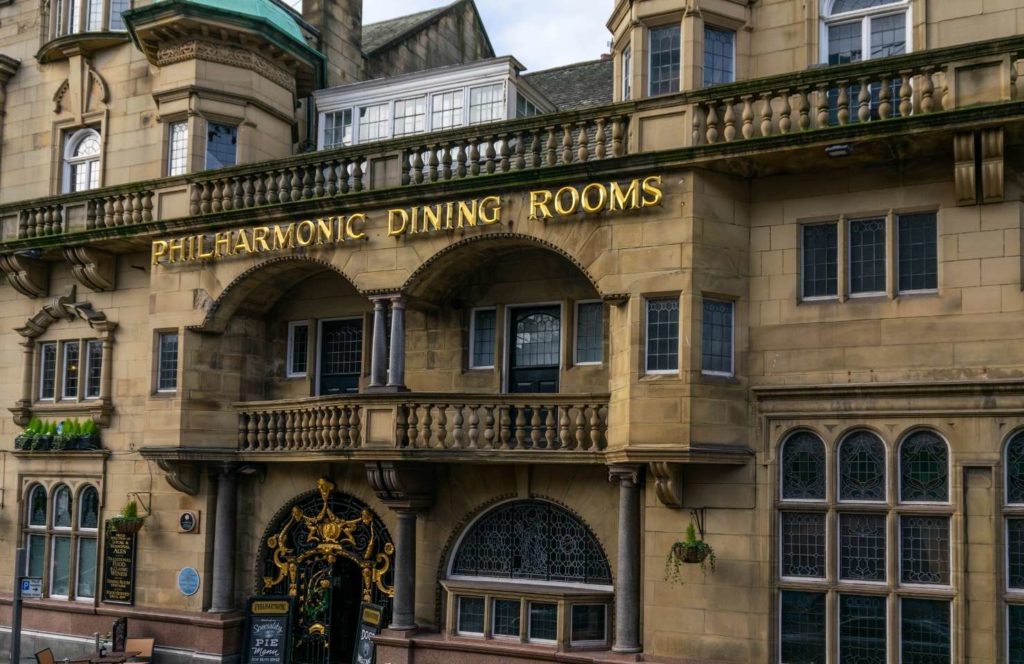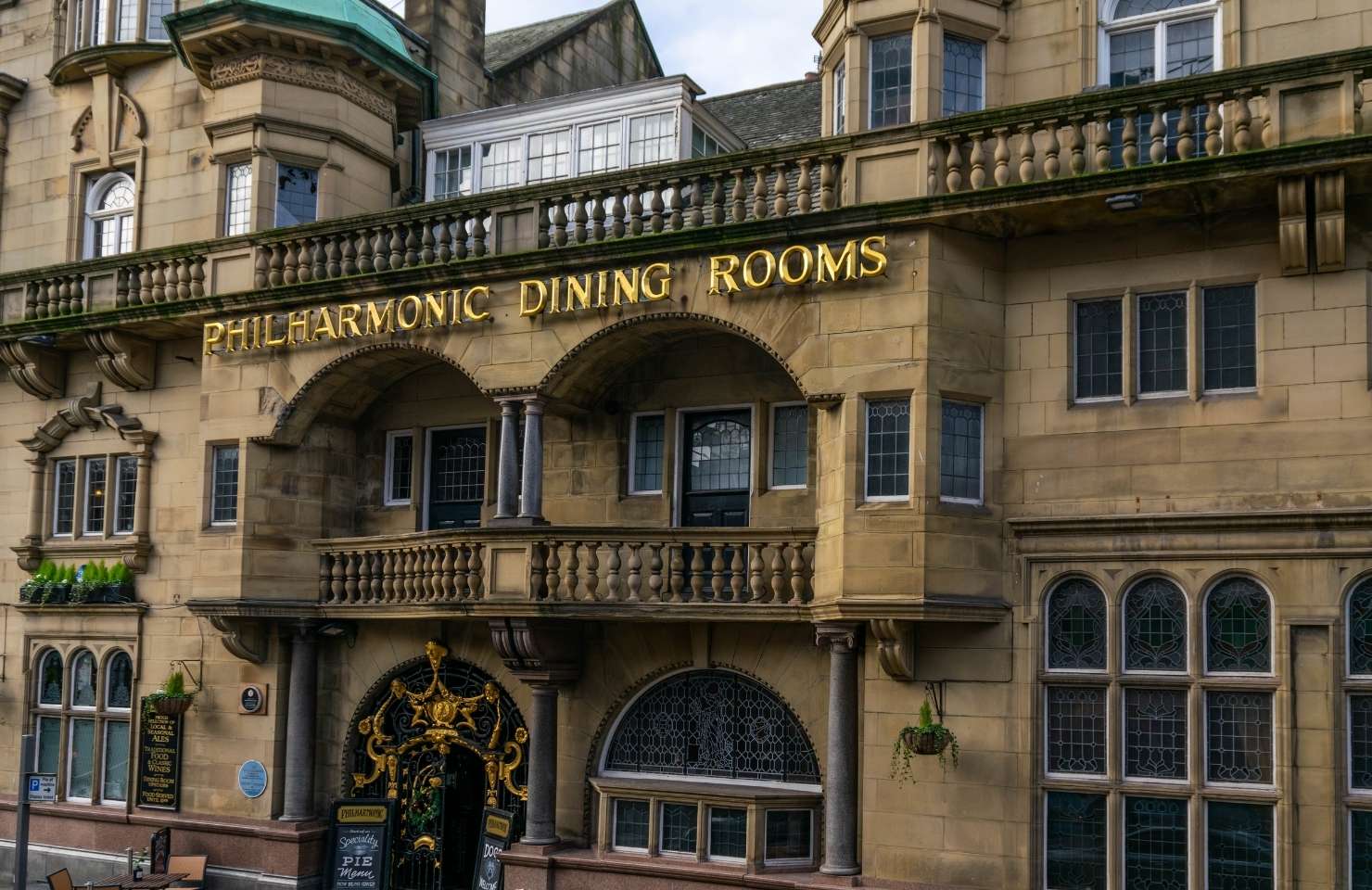 For those who appreciate a touch of theatrics, the award-winning Hope Street Shivers ghost tour of Liverpool promises an unforgettable experience. Led through the Cathedral Quarter of Hope Street, you'll visit Liverpool's historic alehouses, the Philharmonic Dining Rooms, and more. The tour culminates beneath Liverpool's Anglican Cathedral in St James' cemetery, the final resting place of nearly 58,000 souls, where you'll encounter tales that will send shivers down your spine.
4. Edinburgh Haunted Vaults Tour

Edinburgh, known for its rich history and stunning architecture, also conceals dark secrets, which are unveiled on the Haunted Vaults Tour. Delve deep into the city's underworld as you explore a series of vaults dating back to the 1700s. These vaults, once home to notorious criminals and the underprivileged, witnessed countless deaths and are notorious for their paranormal activity. Your journey also includes a visit to an onsite torture exhibition where you'll learn about the city's grim past and the gruesome items used in its history.
5. Dublin Haunted Places and Ghost Stories

Okay, although not technically in the UK, Dublin, is a city steeped in history and mystery, you can explore some of its most terrifying haunted locations, home to restless spirits and menacing apparitions. Follow a series of instructions that will lead you to your destination, solve a clue, and listen to spine-tingling ghost stories. One storyline sneak peek: the newspaper is on the hunt for ghost stories in Dublin, and your journey begins when a ghost appears to you one night, assuring you that your quest will commence the next evening.
6. Inverness Highland Ghost Tours

Inverness, nestled in the heart of the Scottish Highlands, has its own eerie stories waiting to be uncovered. Highland Ghost Tours offer an immersive journey through the city's haunted past. Guided by expert storytellers, you'll roam the historic streets and hear tales of restless spirits, ancient curses, and chilling encounters. This is your chance to explore the darker side of Inverness while taking in the stunning Highland scenery.
7. The Glasgow Necropolis Night Tour

Glasgow's Necropolis, a Victorian cemetery, takes on an entirely different atmosphere after dark. The Glasgow Necropolis Night Tour allows you to explore this historic burial ground under the shroud of nightfall. With a knowledgeable guide leading the way, you'll learn about the lives and deaths of those interred here while uncovering the eerie legends that surround the Necropolis. Prepare for a spine-tingling journey through Glasgow's past.
8. Cardiff Ghost Walk
Cardiff, the capital of Wales, has a rich and sometimes chilling history. The Cardiff Ghost Walk invites you to join a knowledgeable guide on a journey through the city's most haunted locations. From the eerie tales of Llandaff Cathedral to the mysteries of Cardiff Castle, you'll hear stories of phantoms, poltergeists, and paranormal encounters that will send shivers down your spine. This is your opportunity to discover the hidden supernatural side of Cardiff.
9. Perth Ghostly Tales and Underground Vaults Tour
Perth, with its ancient streets and historical landmarks, has its own share of ghostly tales. Join a guided tour that takes you beneath the city streets and into the eerie underground vaults. You'll hear stories of Perth's dark past, including gruesome crimes, unsolved mysteries, and the spirits that are said to still linger. Prepare to be captivated by the haunted history of Perth.
10. Newcastle Castle's Haunted Tours
Newcastle Castle, also known as the Castle Keep, is steeped in history and legends of the supernatural. Join one of their haunted tours to explore the castle's ancient chambers, dungeons, and passageways after dark. Led by expert guides, you'll hear tales of medieval torture, ghostly apparitions, and the castle's mysterious past. As you venture into the heart of Newcastle's haunted history, be ready for a night of spine-tingling encounters.
Activity Vouchers: The Perfect Treat for Halloween and Beyond
As you immerse yourself in the spine-tingling experiences and ghostly tales of Halloween across the United Kingdom, you may be thinking about how to share these unforgettable adventures with your loved ones. Whether it's Halloween, a birthday,  or simply a desire to surprise someone with a memorable gift, activity vouchers from Activitygift are the ideal way to spread the spirit of adventure and discovery.
Why Choose Activity Vouchers?
Flexibility for Any Occasion: Activity vouchers are incredibly versatile, making them suitable for not only Halloween but also birthdays, anniversaries, or any celebration in October. They're the perfect last-minute gift for anyone who loves a good thrill or a dose of adventure.
A Wide Range of Options: With Activitygift, you have access to a vast selection of experiences spanning the entire United Kingdom. From spooky ghost tours to adrenaline-pumping adventures, you can find the perfect activity to match your recipient's interests.
Suitable for All Ages: Whether you're looking to treat a thrill-seeking teenager or surprise a history enthusiast, activity vouchers cater to people of all ages. There's an adventure waiting for everyone, making it a thoughtful gift for friends, family, or colleagues.
Location Flexibility: Activity vouchers can be redeemed at various locations across the UK. No matter where your recipient resides, they can choose the experience closest to them, ensuring a convenient and enjoyable outing.
A Gift That Creates Memories
When you buy an activity voucher for your loved one, you're not just handing over a piece of paper; you're offering an opportunity to create lasting memories. Your loved ones will have the chance to explore haunted streets, historic castles, and eerie underground vaults, all while sharing moments of excitement and wonder.
Imagine the delight on your friend's face when they embark on a guided tour of the haunted Necropolis in Glasgow, or the joy in your family member's heart as they uncover the secrets of the Edinburgh Vaults. These experiences not only offer thrills but also foster a sense of connection and adventure.
How to Get Your Activity Vouchers
Getting your hands on activity vouchers from Activitygift is easy. Simply visit our website and browse through our extensive collection of experiences. Select the one that best suits your recipient's interests and preferences, then purchase the voucher. You can choose to have it delivered as a physical gift card or sent electronically, making it a convenient and timely present, especially for those last-minute surprises.
So, whether you're celebrating Halloween, a birthday, or any special occasion in October, or if you simply want to give the gift of adventure and exploration, consider activity vouchers from Activitygift. They are the key to unlocking unforgettable experiences that will leave your loved ones with cherished memories and a spirit of adventure that lingers long after the occasion has passed. Don't miss the opportunity to share the excitement and wonder of the United Kingdom's most thrilling activities with the ones you care about.