Back to the blog
12 Quirky Things To Do In Dublin
October 12th, 2023
Finding unique things to do in Dublin is not hard. The Irish capital is brimming with culture, history, and a lively atmosphere. And you're in for a treat because we're here to guide you through the quirkiest experiences this vibrant Irish capital has to offer. Not only does Dublin offer a wide range of unique activities, but it's also incredibly convenient for UK-based explorers.
Why You Should Book a Trip to Dublin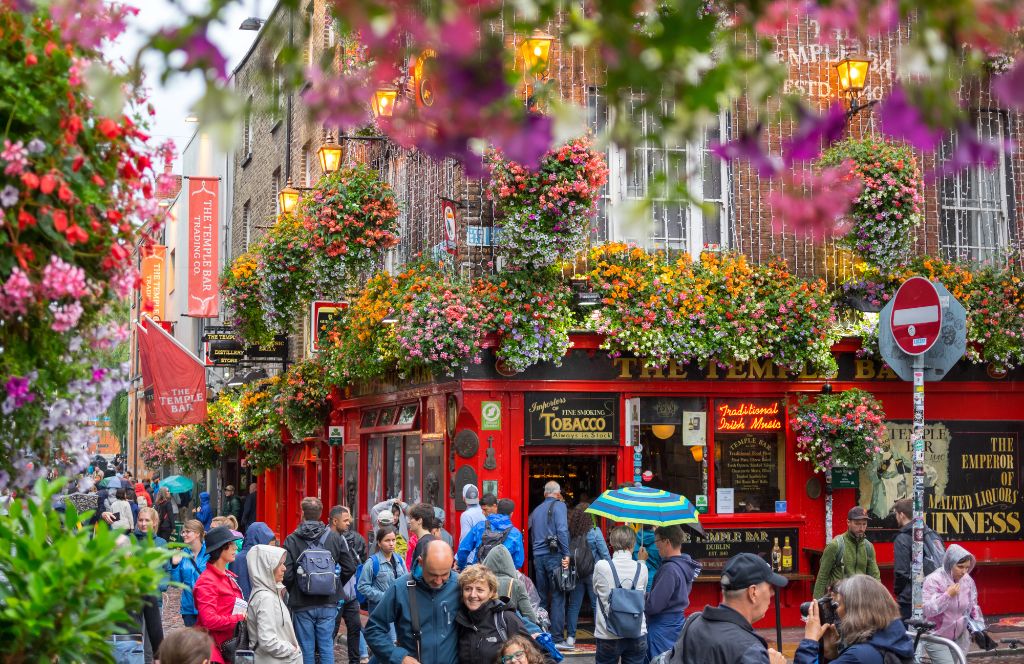 If you're undecided on whether a trip to Dublin is worth it, allow us to convince you with these reasons as to why Dublin should be next up on your travel bucket list:
Proximity to the UK: Dublin is a stone's throw away from the UK, making it an ideal destination for a quick getaway. With easy access via short flights or ferry rides, you can find yourself in the heart of Dublin in no time.
Rich History and Culture: Dublin is a city steeped in history, with its charming cobbled streets and historic landmarks. Explore the iconic Trinity College, the Dublin Castle, and the centuries-old Temple Bar area.
Warm Irish Hospitality: The Irish are known for their warm hospitality and friendly nature meaning you'll feel right at home as you share stories and laughter with the locals over a pint of Guinness.
Now, let's dive into the 12 quirky things to do in Dublin that will make your trip unforgettable!
12 Quirky Things to do in Dublin
1. Guinness Storehouse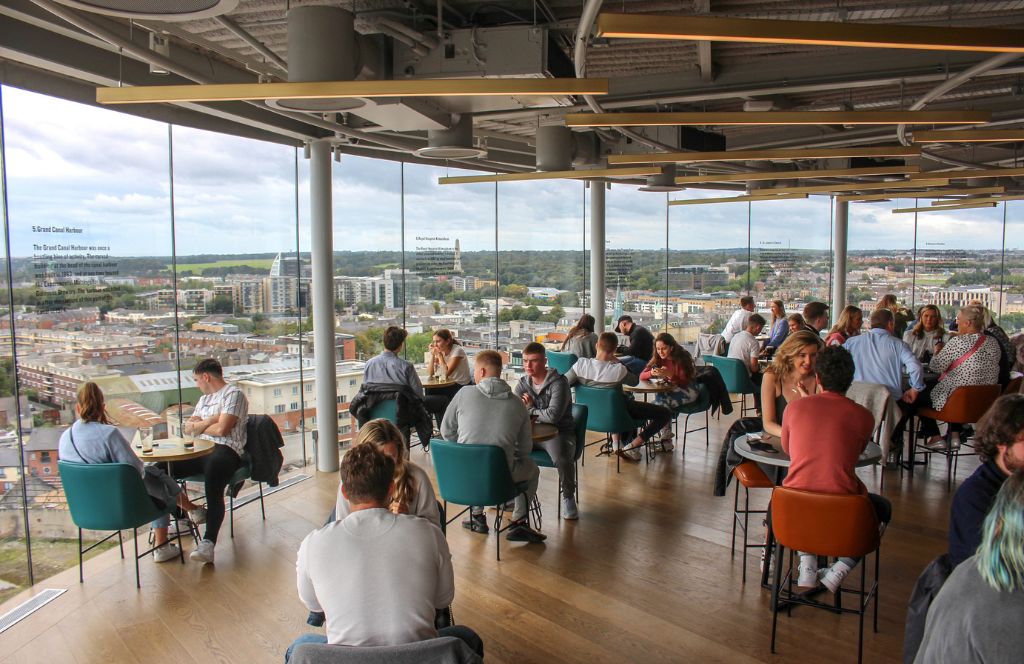 Dive into the heart of Irish brewing culture by visiting the Guinness Storehouse. This iconic attraction offers a multi-level experience where you can discover the history of Guinness, learn the art of pouring the perfect pint, and explore the interactive exhibitions. One of the highlights is the Gravity Bar, located at the top of the storehouse, which provides breathtaking panoramic views of the city. You can enjoy your complimentary pint of Guinness while taking in the sights, making it a perfect start to your Dublin adventure.
2. Temple Bar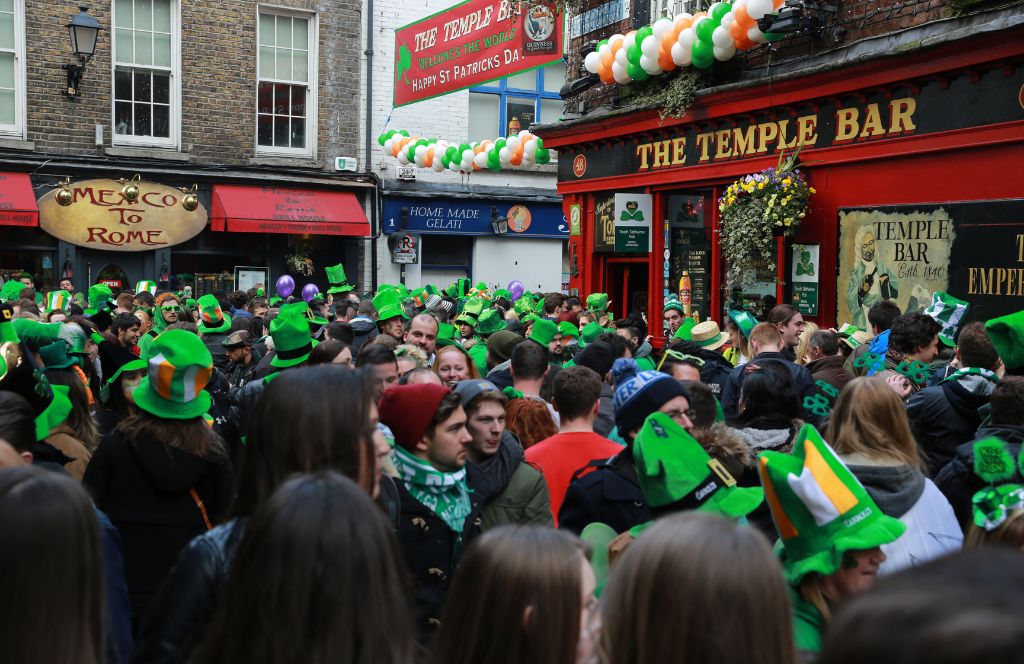 The Temple Bar district is a lively, artistic hub of Dublin that's not just about bars, despite the name. This cultural quarter is dotted with cobblestone streets, colorful facades, and buzzing with art galleries, street performers, and unique boutiques. It's a place where you can wander and get lost in the vibrant atmosphere. The Temple Bar is the ideal spot to soak up Dublin's creative spirit, with galleries, quirky shops, and street musicians around every corner. You can even go on a murder mystery tour so that explore this iconic area in a unique way.
3. Dublin Ghost Tour
If you're intrigued by the paranormal, Dublin's Ghost Tour will captivate your imagination. This eerie journey takes you through the city's dark and haunted history, revealing chilling tales and legends. As you walk through Dublin's dimly lit alleys and listen to spine-tingling stories, you'll gain a whole new perspective on the city's past. It's an unforgettable experience that combines history, folklore, and the thrill of the unknown.
4. Dublinia
Dublinia is a unique museum that transports you back to Viking and medieval Dublin. With interactive exhibitions, you can explore the daily life, customs, and culture of these fascinating eras. Whether you're climbing aboard a Viking ship, trying on medieval clothing, or learning about ancient crafts, Dublinia offers a hands-on and immersive experience.
5. Trinity College Library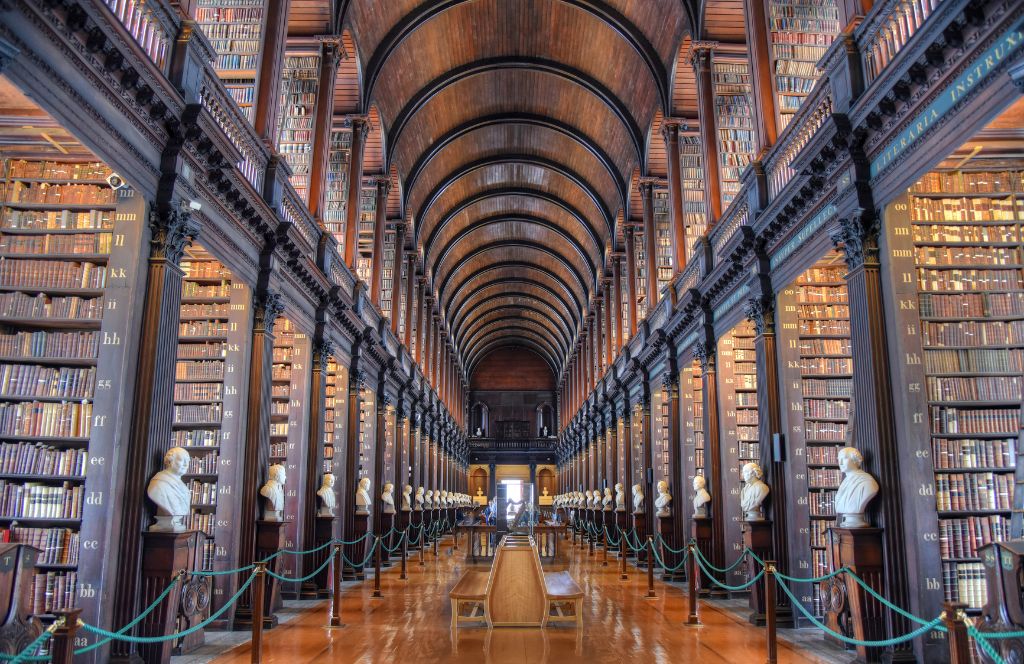 Trinity College Library, home to the famous Book of Kells, is a true treasure. The library's Long Room is a majestic space filled with towering bookshelves housing ancient manuscripts and books. It's an enchanting experience, reminiscent of walking into the world of Hogwarts. Admire the intricately decorated Book of Kells and take in the grandeur of the library's architecture.
6. Kilmainham Gaol
Kilmainham Gaol is more than just a historic jail; it's a testament to Ireland's struggle for independence. As you walk through its haunting cells and corridors, you'll gain a deep appreciation for the sacrifices made by those who fought for Irish freedom. The guided tour provides a poignant insight into the events that shaped Ireland's history, making it a must-visit for history enthusiasts.
7. St. Michan's Church
Beneath the unassuming St. Michan's Church lie ancient crypts that hold a remarkable secret. The crypts contain well-preserved mummies that have been there for centuries. Guided tours take you through these eerie chambers, allowing you to see these mummies up close and learn about the fascinating history behind them. It's a unique and somewhat macabre experience that will leave a lasting impression.
8. Chester Beatty Library
The Chester Beatty Library is a hidden gem within Dublin Castle. It houses a vast collection of Asian and Middle Eastern art, as well as an impressive array of historical manuscripts. The library's exhibitions are a journey through time, showcasing the rich heritage of different cultures. It's a peaceful and enlightening place to explore and appreciate the beauty of art and literature from around the world.
9. Croke Park Skyline Tour
For breathtaking views of Dublin, there's no better place than the Croke Park Skyline Tour. The tour takes you to the rooftop of Croke Park, Ireland's largest sports stadium. As you ascend to the top, you'll be treated to panoramic views of the city and its landmarks. It's a unique opportunity to see Dublin from a new perspective, and the experience is sure to leave you awe-struck.
10. Epic: The Irish Emigration Museum
Discover the captivating stories of Irish emigrants and their impact on the world at the Epic Museum. The museum uses cutting-edge technology and immersive exhibitions to trace the journeys of those who left Ireland in search of new horizons. It's an emotionally moving experience that sheds light on the resilience and contributions of the Irish diaspora.
11. Dublin Zoo
Dublin Zoo is a fantastic destination for families with kids. It's a place where children can learn about wildlife conservation while getting up close to a diverse range of animals. The zoo's well-maintained habitats offer a delightful experience, and with over 400 animals to see, there's something for everyone to enjoy. It's a fun and educational outing for the whole family.
12. Dublin Bay Cruise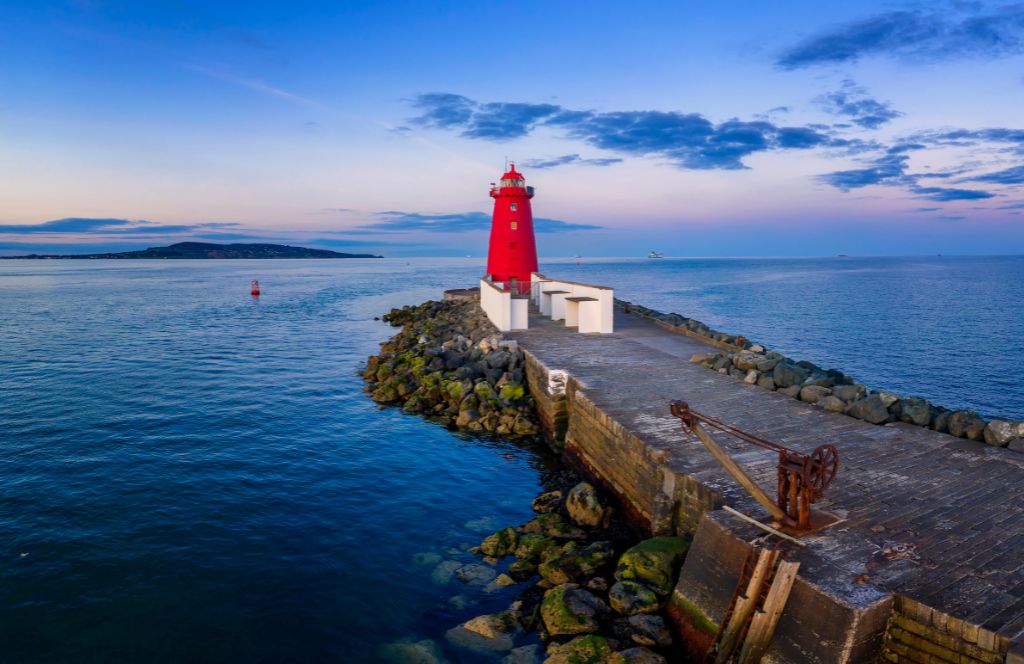 If you're looking for things to do in Dublin for couples, a Dublin Bay Cruise is the perfect choice. Board a boat and set sail on the serene waters of Dublin Bay, where you'll be treated to stunning views of the city's coastline. The cruise offers a tranquil and intimate setting, allowing you and your loved one to create beautiful memories as you soak in the breathtaking scenery.
Buy a Gift Voucher for Activities to Make the Most of Dublin

If you know someone who's about to embark on a holiday to Dublin, you have the incredible opportunity to add an extra layer of magic to their holiday. It's not just about where they'll go; it's about the unforgettable moments they'll experience. That's where our gift vouchers for activities come in.
With our gift vouchers for activities, you provide the perfect avenue to gift your loved ones with exceptional experiences. These activity vouchers open doors to a world of adventure in this vibrant city, and you can rest assured that you're contributing to creating cherished memories. From art and culture tours, boat tours to silent disco experiences, your loved one will be able to pick a unique gift experience from the thousands that we offer. And you don't just need to stick to Dublin, our multi-activity vouchers can be redeemed worldwide.
Will you book a trip to Dublin?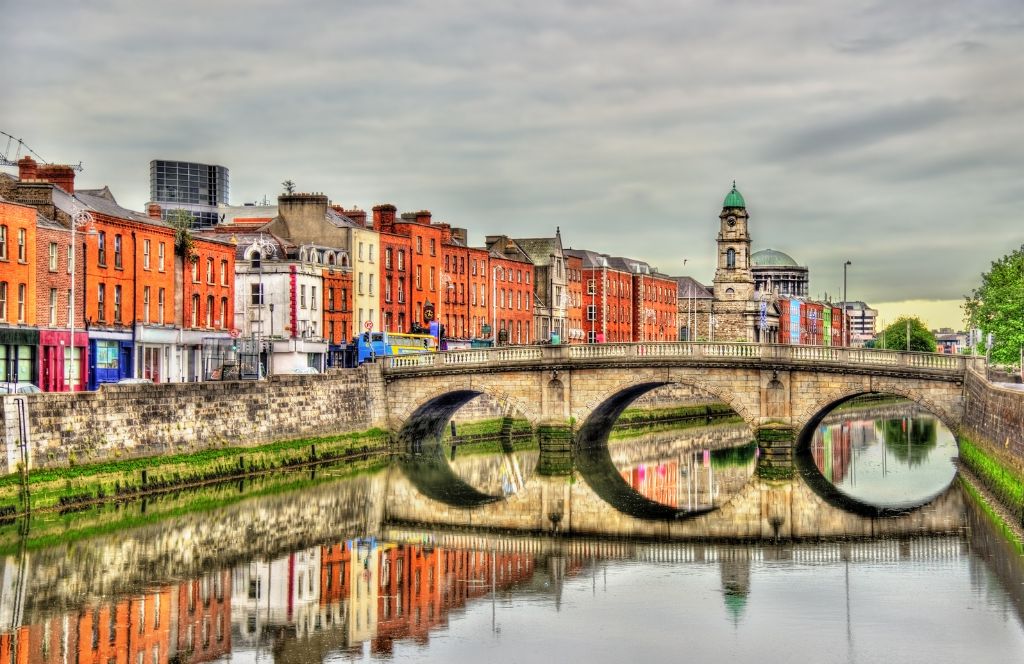 In conclusion, our list of 12 quirky things to do in Dublin should allow you to enjoy a different side of this fantastic Irish city. And don't forget to buy a gift voucher for activities for someone heading to Dublin, giving them the opportunity to explore these incredible experiences and create lasting memories.