Back to the blog
Planning Things to do in Lyon? Try These 5 Must-Do Activities
June 9th, 2023
If you're planning a trip to Lyon and looking for some offbeat and exciting experiences, you've come to the right place. Lyon offers a treasure trove of unique adventures that will make your visit truly memorable.
Whether you're a foodie, an adrenaline junkie, or simply someone who loves immersing themselves in local culture, Lyon has something for everyone. So, let's dive into the exciting world of Lyon sightseeing and discover the best things to do!
1. Lyon Walking Tour: Walk in the Footsteps of History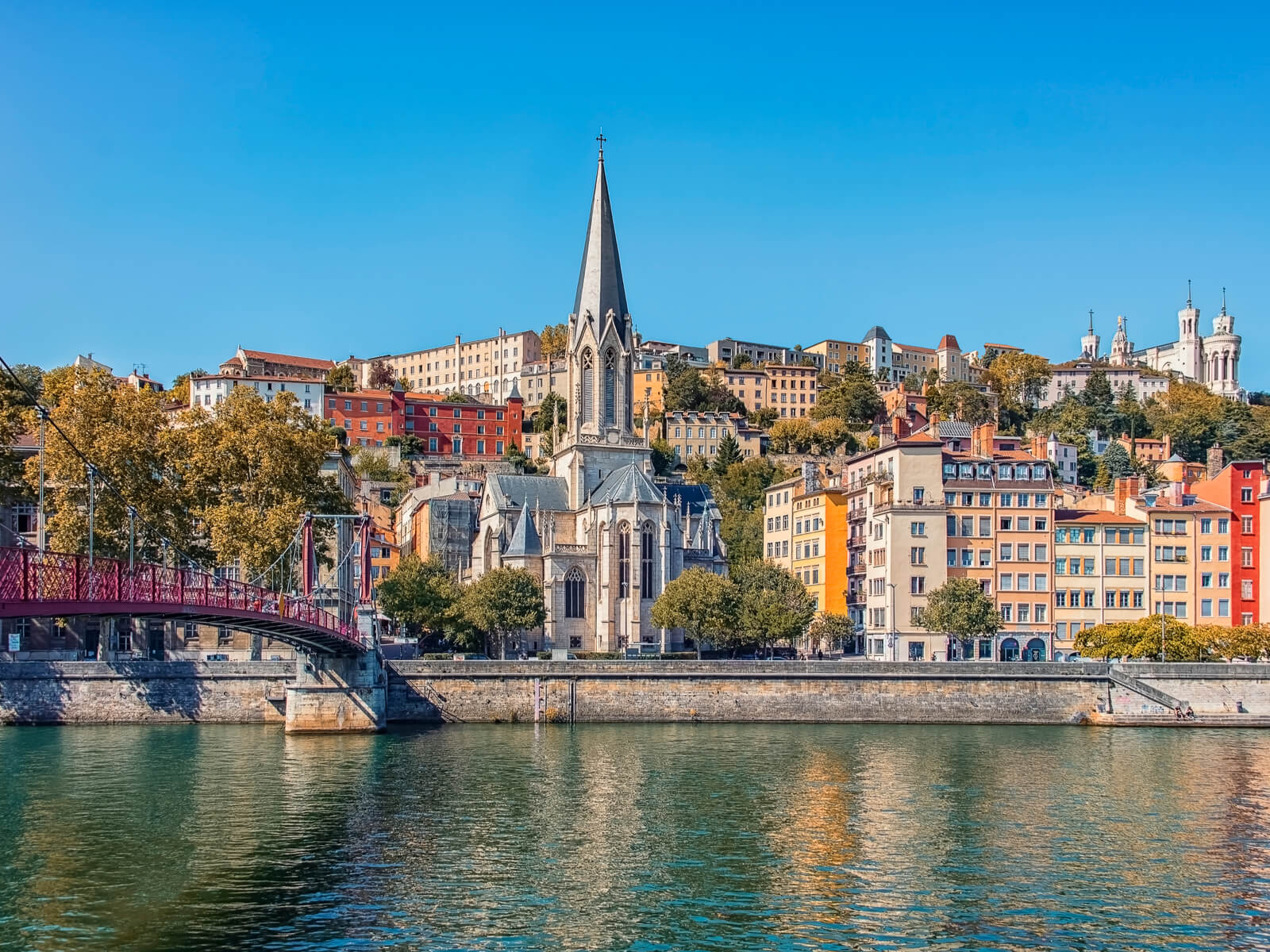 Embark on a captivating walking tour through Lyon's charming streets and let the city's rich history unfold before your eyes. Explore the UNESCO-listed Vieux Lyon, with its narrow cobblestone alleys and beautiful Renaissance architecture. Wander along the banks of the Rhône and Saône rivers, soaking in the picturesque views. Don't forget to visit the iconic Fourvière Hill, home to the breathtaking Notre-Dame de Fourvière Basilica. A walking tour is the perfect way to uncover Lyon's hidden treasures while enjoying the fresh air and vibrant atmosphere.
2. Cooking Classes (in English, don't worry)
Calling all food enthusiasts! Lyon is renowned as the gastronomic capital of France, so why not take a cooking class and learn the secrets of traditional Lyonnaise cuisine? Join a local chef and dive into the world of French flavours. Discover the art of making mouthwatering dishes like quenelles, Coq au Vin, and praline tarts. Not only will you learn valuable culinary skills, but you'll also get to savour your creations afterwards. It's a deliciously interactive experience that will leave your taste buds dancing with joy.
3. Set Sail on a Scenic Boat Trip
Ready for a unique adventure on the waters near Lyon? Hop aboard a boat and cruise along the majestic Rhône or Saône rivers. Enjoy the scenic views of Lyon's landmarks, such as the impressive Confluence Museum and the charming Île Barbe. Choose from a relaxing sightseeing cruise or a lively dinner cruise with live music and delectable local cuisine. It's a wonderful opportunity to unwind, soak up the sun, and admire Lyon's beauty from a different perspective.
4. Journey into Knowledge: Explore Lyon's Musee des Confluences
Nestled at the confluence of the Rhône and Saône rivers, Lyon's Musee des Confluences stands as a beacon of curiosity and discovery. This captivating museum offers a one-of-a-kind experience, where art, science, and history converge in a seamless blend. Step inside the striking architectural masterpiece and prepare to be enchanted by its thought-provoking exhibitions. From ancient civilisations to cutting-edge scientific discoveries, the Musee des Confluences takes you on a captivating journey through time and space.
Be sure to take your time as you wander through the museum's expansive halls and galleries, absorbing the wealth of knowledge and inspiration it has to offer. Whether you're a history enthusiast, a science lover, or simply curious about the world around you, the Musee des Confluences has something to captivate and enlighten every visitor.
After immersing yourself in the museum's captivating exhibits, don't forget to admire the panoramic views of Lyon and the rivers from its rooftop terrace. The breathtaking vista serves as a reminder of the city's vibrant past and its thriving present.
5. Glide Through Lyon's Charms: Experience the City on a Segway Tour

If you're seeking a unique and thrilling way to explore Lyon, look no further than a Segway tour. Hop aboard this self-balancing electric vehicle and embark on a journey through the city's charming streets and hidden gems. It's an adventure that combines fun, convenience, and an immersive sightseeing experience. As you glide effortlessly on your Segway, accompanied by a knowledgeable guide, you'll discover Lyon's rich history and vibrant culture. Explore the Old Town's narrow cobblestone alleys, admire the architectural wonders of the Presqu'île district, and marvel at the picturesque banks of the Rhône and Saône rivers. The Segway allows you to cover more ground than on foot while still being able to soak in the sights and sounds of Lyon.
But Lyon is not just a destination in itself. It also serves as a gateway to nearby gems. Embark on an enchanting journey to the charming Beaujolais wine region, where rolling vineyards and quaint villages await. Or venture into the majestic Alps, where breathtaking landscapes and thrilling outdoor activities promise an adventure of a lifetime.
So, my fellow adventurers, are you ready to embark on a remarkable journey through Lyon and its surrounding wonders?
With an activity voucher in hand, you can indulge in all of these incredible experiences and more. If you're searching for days out vouchers it's an incredible option since Activitygift is a personalised gift voucher that allows the avid traveller to curate their own unforgettable Lyon sightseeing adventures.