Back to the blog
The 5 Best London Museums for Families
June 16th, 2023
London, oh London! With its vast size and endless options, it's no wonder this city leaves us spoilt for choice. In a city where every corner holds a new adventure, it can be overwhelming to decide which museums to visit. But worry not, as our list has carefully curated the crème de la crème of child-friendly museums with each one guaranteeing an extraordinary experience that will captivate both kids and parents alike.
By focusing on these incredible museums, you can rest assured that you're choosing the very best for your family. No more scrolling through endless options or feeling torn between conflicting recommendations. We've done the research, so you can simply relax and embrace the joy of exploration. So sit back and let us help you navigate the sea of attractions and narrow down the absolute best museums in London for families with our handpicked selection:
1. Natural History Museum

Prepare for a prehistoric extravaganza at the awe-inspiring Natural History Museum! Step into the hallowed halls and prepare to be mesmerized by the life-sized dinosaur exhibition. Roar alongside the mighty T-Rex, marvel at the towering Diplodocus skeleton, and delve into the mysteries of ancient creatures. The interactive displays, fascinating fossil workshops, and engaging exhibits make it a full-day adventure that will leave your family in awe.
2. London Science Museum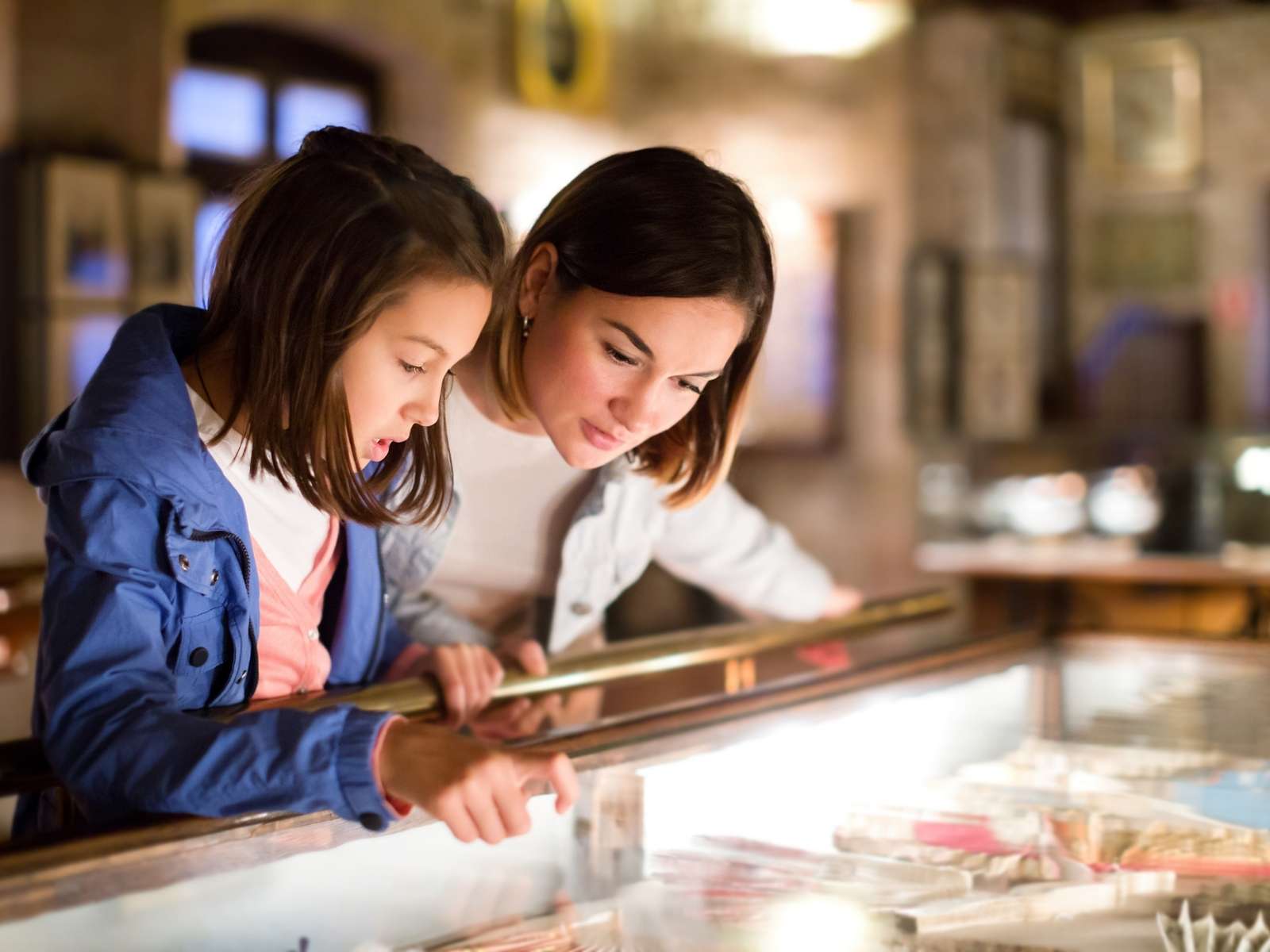 Calling all budding scientists! The Science Museum is a playground for curious minds of all ages. Brace yourselves for an explosion of interactive exhibits and captivating experiments that will ignite your imagination. Venture into the incredible Wonderlab, where you can create lightning, explore the stars, and even launch rockets. Don't miss the mind-boggling inventions in the Tomorrow's World gallery. It's a science-packed wonderland that guarantees an electrifying day of discovery!
3. Museum of London
Time travel awaits at the fascinating Museum of London. Embark on a captivating journey through the city's vibrant past, from the Roman era to modern times. Wander through meticulously recreated Victorian streets, marvel at medieval artefacts, and unearth ancient Roman treasures. Interactive exhibits transport your family back in time, making history come alive in the most engaging and immersive way. Brace yourselves for a day filled with extraordinary tales of London's captivating heritage.
4. Horniman Museum and Gardens

Escape the hustle and bustle of the city and venture to the enchanting Horniman Museum and Gardens. This hidden gem offers a perfect fusion of cultural wonders and serene natural beauty. Immerse yourselves in the captivating natural history exhibits, encounter fascinating creatures at the aquarium, and explore the sprawling gardens with breathtaking panoramic views. The Horniman Museum is an oasis of tranquillity where both kids and parents can unwind, connect with nature, and create unforgettable memories.
5. V&A Museum of Childhood
Calling all kids, big and small! Prepare for a nostalgic journey through time at the enchanting V&A Museum of Childhood. This magical haven celebrates the joy of play across generations. Dive into the world of vintage toys, be captivated by interactive displays, and let your imaginations soar in the art workshops. From classic dolls to quirky board games, the museum brings back cherished memories while sparking the limitless creativity of today's children. It's a place where laughter echoes through the corridors and joy fills every corner.
Unlock hundreds of family activities in London
With our carefully selected museums, you can optimise your time and energy and say goodbye to decision fatigue and hello to a streamlined itinerary that will make your London adventure a breeze.
Remember, the beauty of London lies not just in its grandeur, but also in its accessibility. With an Activitygift card in hand, you can effortlessly explore these child-friendly museums and countless other attractions. Unlock the city's treasures, indulge in laughter and discovery, and create unforgettable moments with your loved ones.
So, fellow adventurers, pack your sense of wonder, strap on your comfortable shoes, and get ready to embark on an epic journey through the best child-friendly museums in London. Let the city's vibrant energy sweep you off your feet as you delve into captivating exhibits, ignite imagination, and revel in the joy of shared experiences. Going on a family trip to Amsterdam? Check out our recommendations for its top 7 child-friendly museums.