Back to blog
The 5 Best Amusement Parks in Europe for an Unforgettable Day
October 7th, 2022
Having a good time with family and friends while having fun is possible in amusement parks. From children's parks to thrill rides, there is something for all ages and tastes. From toddlers to teenagers and adults, these are spread out all over the world. So, are you ready to embark?
Plopsaland De Panne, Belgium
Discover Belgium's most popular theme park with Plopsaland De Panne. With over 50 attractions, all ages will have an unforgettable experience. Try the attraction The Ride to Happiness by Tomorrowland, the most spectacular roller coaster in Europe. You will be catapulted at more than 90km/h and have an exceptional view of Plopsaland De Panne. To make the experience even more unique, Tomorrowland has created a special and exclusive soundtrack.
Children will love DinoSplash to discover the land of the Dinosaurs. You'll sail through a prehistoric landscape and pass living dinosaurs in motion. The boat will pass swirling volcanoes and lava streams.
Maya, the Bee's Flower Ride, will take you to a fairytale world of flowers.
Book your ticket for Plopsaland De Panne for an unforgettable experience guaranteed for all ages.
Gardaland, Italy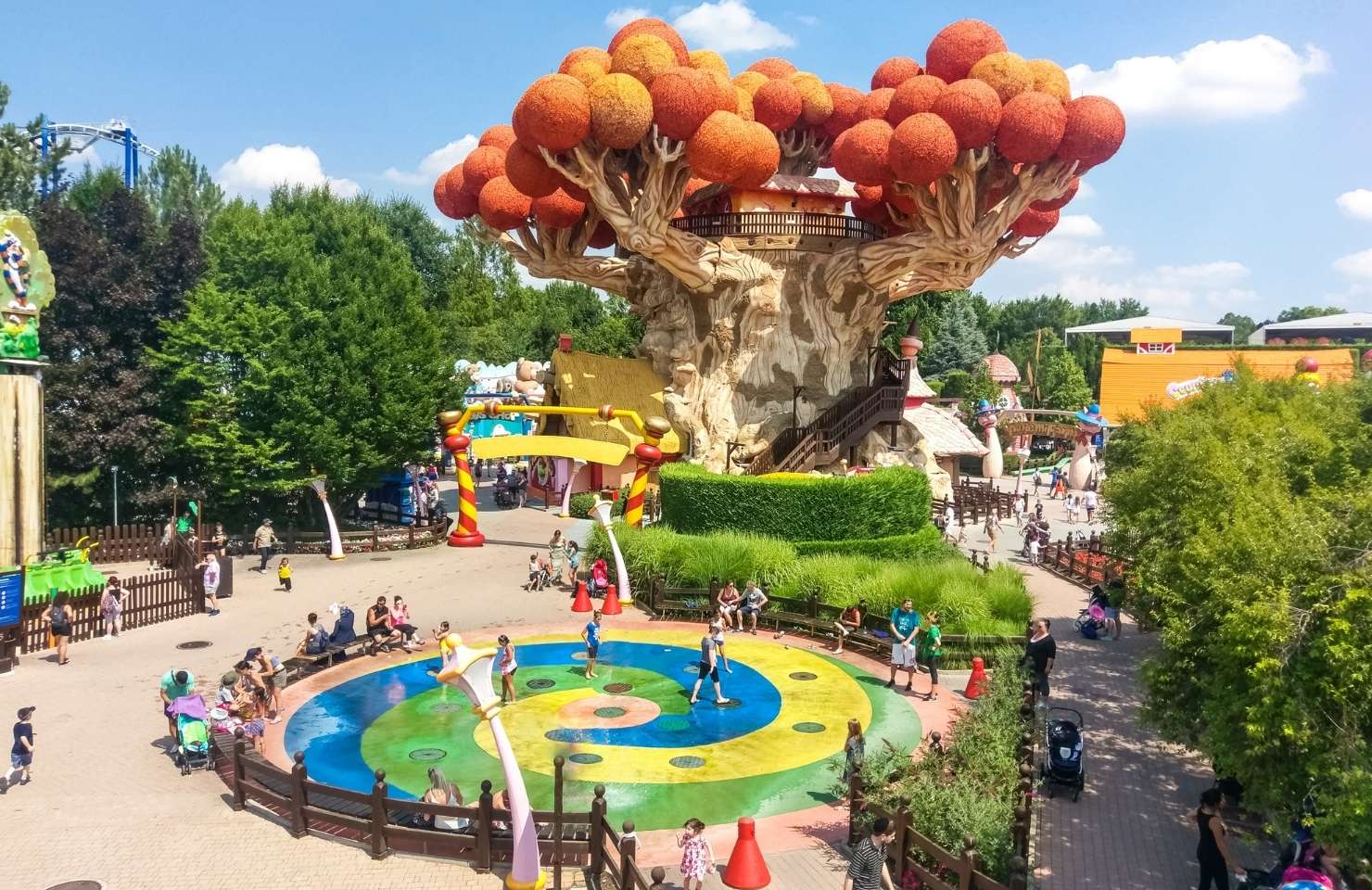 Head to Italy to eat pizza and enjoy the dolce vita while spending a day at Gardaland. The park is known for its thrill rides. Among the must-sees is the Jumanji experience. Enter the wild world of Jumanji on a journey filled with danger where only you can lift the curse.
If you're with your little ones, the world of Peppa Pig is open to you. Meet Peppa in person, visit her house and take a train ride. Your children will be thrilled.
Avoid the waiting girls by reserving skip-the-line tickets for Gardaland.
Asterix, France
In the land of the Gauls, Asterix and Obelix await you. In the forest of Dogmatix, the little ones can walk through a course that looks like a living garden. Older children can try out the Zeus Thunderbolt, with its high-speed bends and special effects tunnel.
Perhaps you would like to see the various shows the park's actors put on? Or meet the emblematic characters? Asterix, Falbala or Getafix? They are waiting for you in the Gaulish village.
Enjoy a full day at the Asterix theme park using your special activity gift card.
PortAventura World, Spain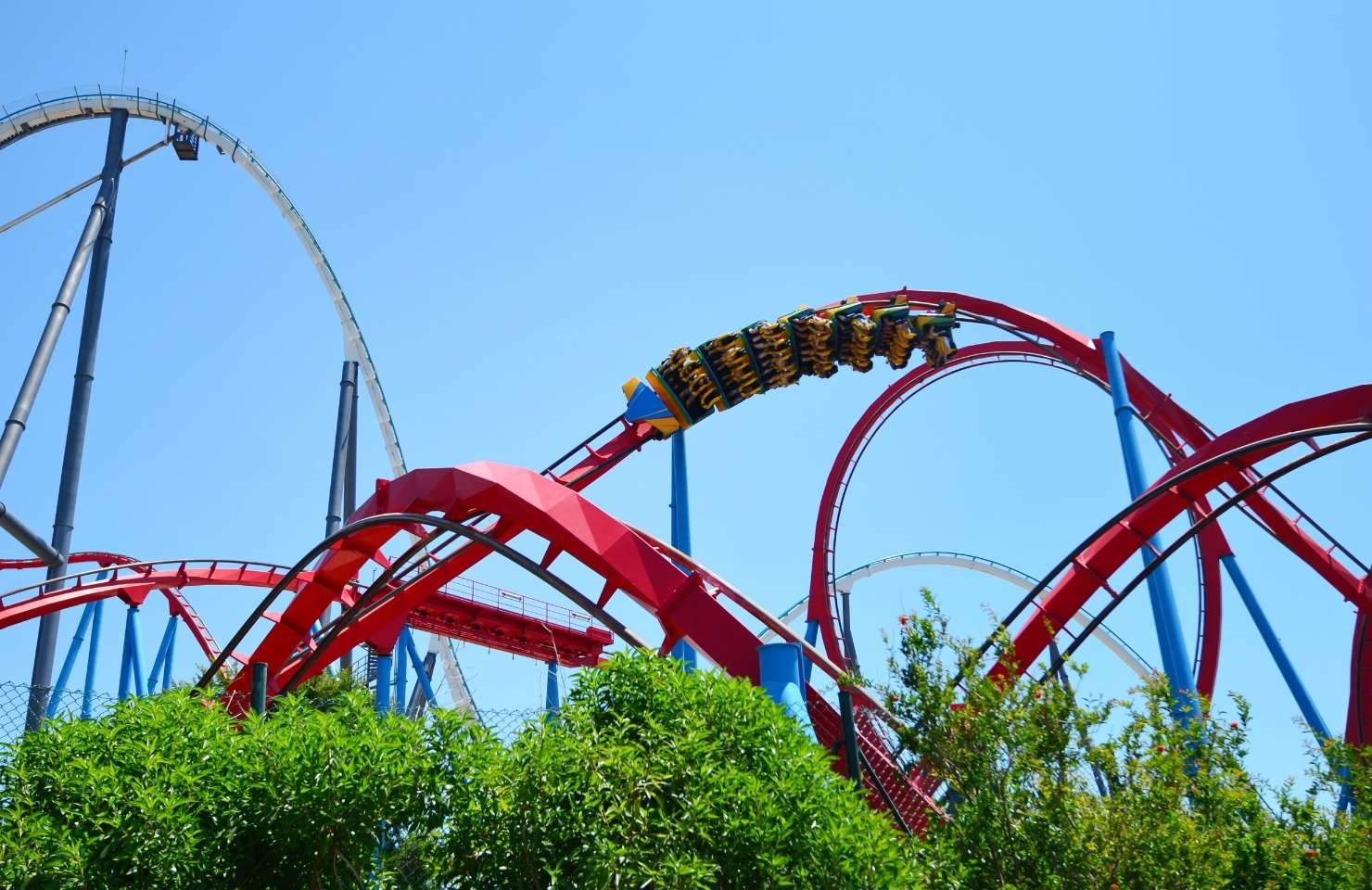 PortAventura World is no less than 3 unique worlds with their specificities:
PortAventura Park
Ferrari Land
Caribe Aquatic Park
PortAventura Park is a vast theme park and has 6 worlds to live a magical experience. In each part of the park, you will find new attractions in China, Polynesia, and the Wild West. It is the ideal park for families.
Ferrari Land is a unique theme park in Europe where you can discover all the secrets of the Italian brand Ferrari and live an unforgettable adventure. In the shoes of a Formula 1 driver, experience crashes, turns and dizzying races. Numerous shows await you every day. We recommend the Rondò Veneziano show, a show with a thousand colors to plunge into the elegance of the 18th century with splendid period dresses.
Caribe Aquatic Park is the park's water park. You can find more than 50,000 square meters to have fun in water games. It's ideal for cooling off in 16 attractions and pools during the hot summer. In a Caribbean setting, become a pirate and try the star attractions such as the Barracuda or the Tropical Cyclon.
For fun and adventure, book your day at PortAventura World.
De Efteling, The Netherlands

Open the doors to a fairytale world by spending a day at De Efteling, the most famous theme park in the Netherlands. The park is in the middle of the countryside, and there is plenty of fun for young and old alike.
For children, the park has designed unique attractions with fairy tale characters. The most famous fairy tales, such as Pinocchio or Hansel and Gretel, are also included in the park. Adults have a wide range of looping and roller coaster rides. Do you know Baron 1898? This attraction will give you a thrill with a free fall of 37.5 meters.
De Efteling is open every day and changes with the seasons. In winter, you can enjoy the many twinkling lights, while in spring, you will admire flowers and whistling birds and chicks.
Discover the magical world of De Efteling for a magical experience in the heart of nature.
So, are you ready to take your family or friends on a wild adventure in one of Europe's best theme parks? Which one will you fall for?