Back to blog
Gift Card For Family Activities: A Guide To Having A Good Time Together
September 8th, 2023
Gift card for family activities has become the go-to choice for many families who value experiences over material possessions. Experience gift cards such as Activitygift give your family the freedom to choose from various activities to enjoy together. Instead of gifting another toy or gadget that might eventually be forgotten, why not opt for a memorable experience that will be cherished for a lifetime?
Why Experience Over Material?

Over the years, studies have indicated that experiences, especially those gained through a gift card for family activities, bring longer-lasting happiness than material possessions. Experiencing something, whether it's an adrenaline-pumping activity or a peaceful day out, often strengthens bonds and creates memories that stand the test of time. Moreover, shared experiences can also lead to collective stories that families reminisce and laugh about in future gatherings.
Redeem Your Activity Gift Card
When you've got a gift card for family activities in your hands, the world is your oyster. Here's how to make the most of it:
Research: Before jumping in, take some time to see what experiences are available. This will ensure that everyone's interests are catered to.
Plan ahead: Some experiences might require reservations, especially during peak times. Ensure you book in advance to avoid disappointment.
Make a day of It: Pair your experience with a family meal or a stroll in the park to round off the day.
Capture the moment: Don't forget to take plenty of photos. These memories are priceless!
Affordable Experience Gifts: Big Fun on a Budget

It's a misconception that experience gifts are expensive. In fact, with a gift card for family activities, there are countless affordable options that promise a good time without breaking the bank. Some cost-effective ideas include:
Museum Visits: Many museums offer family packages or membership deals that can be a great way to educate and entertain simultaneously. We've made a guide on museums for kids, check it out!
Outdoor Adventures: Consider nature trails, botanical gardens, or beach outings. Nature, in most cases, is free and offers a day of adventure.
DIY Experience: Use the gift card to purchase craft supplies and have a DIY day at home. It could be pottery, painting, or any other craft that the family enjoys.
Local Festivals: Keep an eye out for local events or festivals. They often offer family-friendly activities and can be a cost-effective way to spend a day out.
Activity Gift Cards: Choosing the Perfect One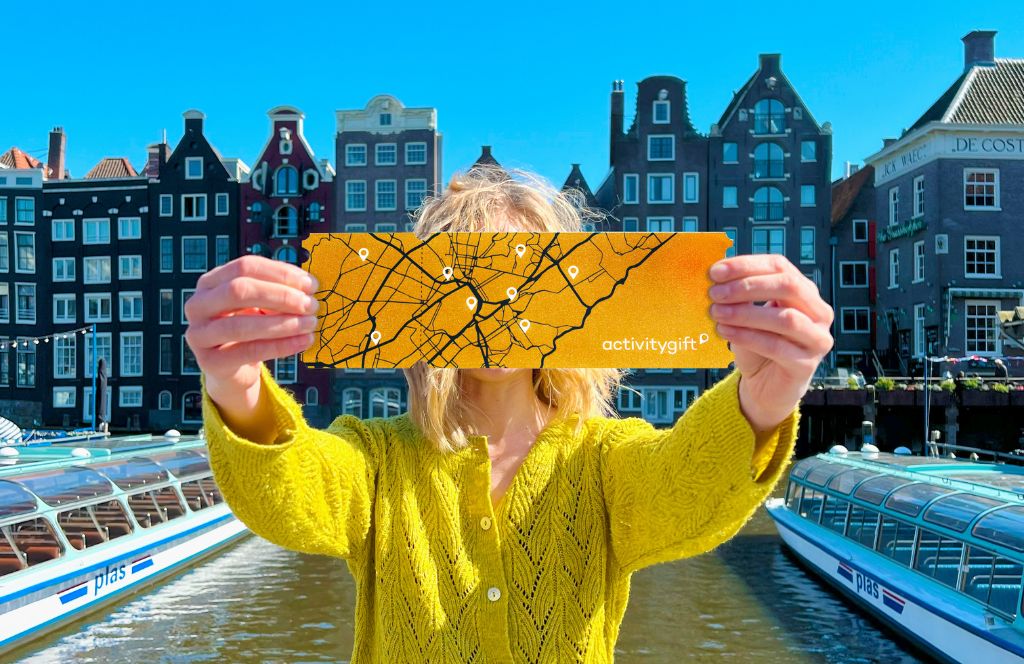 Not all gift cards are created equal. When selecting one, consider:
Versatility: Does the card allow you to choose from a variety of experiences or is it limited to one type?
Validity: How long is the card valid for? It's best to choose one with a longer expiry date to give the recipients ample time to use it.
Value: Ensure the card's value is sufficient for a worthwhile experience. If it's a higher-end activity you're considering, you might need a card of a higher denomination.
Reviews: Look at reviews of the provider. Platforms like Activitygift often have reviews that can give you insights into user experiences.
Are you looking to give your child(ren) an experience gift? Explore our guide to the best experience gift for kids for tips. From science camps to art workshops, the choices are endless and tailored to spark their curiosity and passion.
How Are You Using Your Gift Card For Family Activities?
Gift cards for family activities are not just another gift; they're a doorway to experiences, memories, and quality time together. Whether you're on a budget or looking to splurge, there's an experience for every family. So the next time you think of a gift, think outside the (gift) box and consider an activity gift card. Your family will thank you!