Volver al blog
Be your own Valentine - The best activities for travelling alone
January 25th, 2023
Travelling alone for the first time is a very big overcome for most. However, we know that sometimes a solo holiday can be just what you've been needing for a long time. As well as meeting lots of new people, you'll also get to know yourself in a whole new way and will have a new outlook on travel long after you've returned. You are also flexible and don't have to follow anyone else's preferences when it comes to destinations, activities or even food.
We'll show you what to look out for, what the best destinations are and what you can do on your own or with new people.
The best destinations for a solo trip
We've put together our five favourite destinations for a trip alone. Get inspired and maybe you'll get over yourself and pack your bags soon.
Iceland

Whether alone or with your loved ones, Iceland is one of the most beautiful destinations on earth.
If you want to go on holiday alone and enjoy a lot of peace and quiet, there's no better place than Iceland. Here you will find the most breathtaking natural phenomena and you can have a great time with the locals.
Plus, Iceland has been ranked the safest country in the world for 14 years. So what are you waiting for?
Costa Rica
Would you prefer something warmer and more tropical? Costa Rica awaits you with open arms!
Explore the unique flora and fauna on hikes through the stunning forests. Taste local coffee and enjoy the beaches along the coast. A great adventure awaits you here.
Canada

Canada is perfect for a road trip. Fly to Toronto and spend some time there to get to know the city and new people.
From there, we recommend driving all over the country and discovering the beautiful nature. Who knows? Maybe you'll meet like-minded people along the way and you'll continue your journey together.
You will end your trip in Vancouver, a city like no other. Don't let the rainy weather put you off though, the city has a lot more to offer.
Australia
It's probably no surprise that Australia ended up on this list. Countless young people have ventured Down Under after leaving school and had the time of their lives there.
Whether you want to do work and travel or discover the country purely by travelling is entirely up to you. Either way, it's worth the trip and you'll be able to marvel at great scenery and extraordinary animals. We recommend the west coast of Australia.
Portugal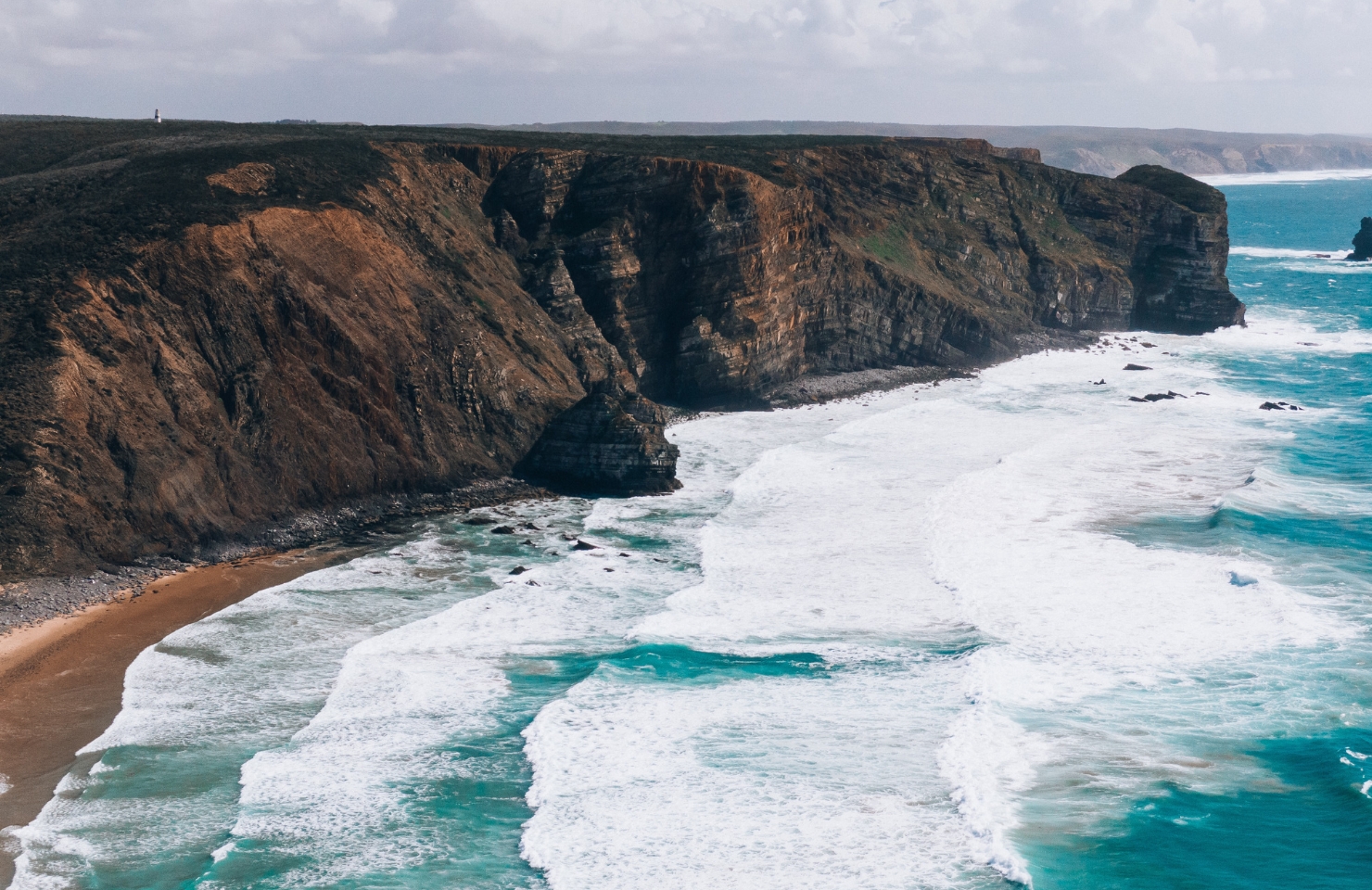 Portugal is famous among solo travellers for its surfing courses. The Atlantic offers itself. Lisbon is a backpacker's dream and Porto attracts with its beauty. Be sure to explore the Algarve, where the coastline is fantastic.
What can you do on your own?
Travelling solo doesn't mean you'll be on your own all the time and won't have anything to do with other people. However, we've picked out a few activities that you can do both alone and with people you'll meet along the way. Who knows, maybe you'll make some new friends on one of these activities?
Take a surfing course
Whether you've been surfing before or not, taking a surfing course is always a good idea. You'll spend a lot of time outdoors, by the sea and in the sun, and you'll be doing sports at the same time. As well as the experience, you're sure to meet great new people who are on a solo journey just like you. Discover these surf courses for your next destination:
Go on a train journey
Rocky Mountaineer, Canada – Admire the spectacular Rocky Mountains, deep gorges and clear lakes on your way from Vancouver to the interior.
Bernina Express, Switzerland – This train takes you from the Swiss Alps to sunny Italy, crossing 196 bridges along the way.
West Highland Railway Line, Scotland – Hop on in Glasgow and travel past castles, islands or clear lochs. Two routes take you to Oban or Mallaig.
Renfe Barcelona to Bilbao, Spain – The national train takes you around 6.5 hours to discover breathtaking nature. From fertile Christmas mountains to rocky desert landscapes and rivers, you'll see it all.
Discover nature
If you prefer not to discover nature through a window, then we recommend a hiking or cycling tour. You'll always be on the move, you'll meet like-minded people and you can head off to the most beautiful places nature has to offer. We have summarised the best tours for you here:
Country and people

No matter which destination you ultimately choose, don't miss the chance to get to know the culture and people of the country. Often we travel from place to place without really looking behind the facades. On a solo trip you will perceive everything around you much more intensively – because at the beginning you only have you and your surroundings.
What is the best way to do this? Try to avoid tourist attractions and stay in areas where you meet locals. Local restaurants, cafés or bars are particularly good places to go, as most people are very open-minded and sociable. Don't be shy, often locals are happy to introduce you to their country and customs.
However, make sure you adapt to the customs of other countries. Especially if you are travelling alone as a woman, appropriate clothing is very important. Find out in advance what is allowed where.
What should you think about before travelling solo?
Travelling alone can be scary. To help you be prepared before you leave, we've put together some top tips. Of course, you'll need to take the usual things like clothes, toiletries and your smartphone with you. However, the following items can also be very helpful:
Padlock
Kindle or e-book
Apps to locate your phone
Pocket alarm
First-aid kit
Of course, all these things are not a must, but they can help you in many situations. Generally speaking, it happens more often than you think that you have to compromise or that mishaps happen to you, but that is part of travelling alone. However, don't let it get you down and embark on the journey of a lifetime!