Volver al blog
7 Best Markets in Amsterdam not to be Missed
March 30th, 2022
Markets are always fun, especially on a warm spring day. It's easy to spend a few hours strolling through the aisles, discovering local products, vintage clothes or stalls full of flowers. We present you with the best markets you can find in Amsterdam.
Indeed, the Dutch capital is home to many markets, from flea markets, farmers markets, street markets, food markets and specialised flower markets. So you are sure to find something you like in Amsterdam.
Which Amsterdam market is for you?
1. IJ-Hallen and its flea market
The IJ-Hallen flea market is located in a large shed in the NDSM district in the north of Amsterdam and is one of the largest flea markets in Europe. Due to its size, this market only takes place on a few weekends during the year. If this unique market in Amsterdam tempts you, check the dates in advance on the dedicated website.
There are over 750 stalls on display, so you are bound to find what you are looking for. In addition, unique products such as vintage clothing and antique furniture are offered at very competitive prices.
2. Waterlooplein and its wonders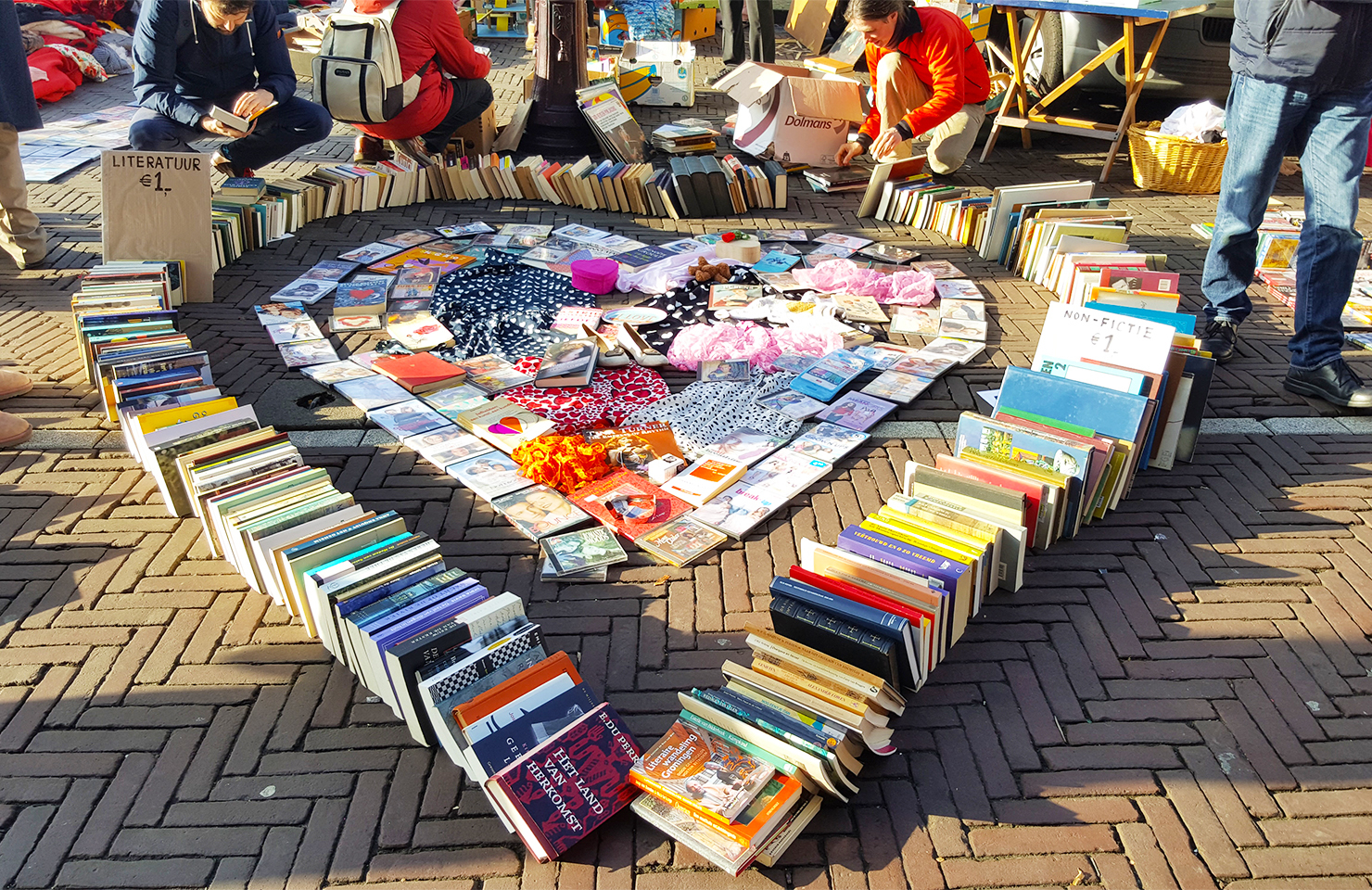 One of the best flea markets in Amsterdam, Waterlooplein is located behind de Stopera, the large building housing Amsterdam's city hall and opera house. Every day except Sunday, you will find more than 300 stalls in this unique market, making Waterlooplein one of the largest flea markets in the city. This market is full of nuggets, from antiques, knick-knacks and second-hand clothes to typical food products.
3. Albert Cyup, Amsterdam's most famous open-air market
Ranked as the number one market in Amsterdam, Albert Cuyp market is also one of the largest open-air markets in Europe. Located in the De Pijp district, all the products you need are available at this market, open every day except Sunday.
Check out the stroopwafel stand, traditional Dutch waffles, which are delicious! You will also find many other products, such as old books, exotic fruits and Dutch cheese. This market is worth a visit.
4. Bloemenmarkt and the power of flowers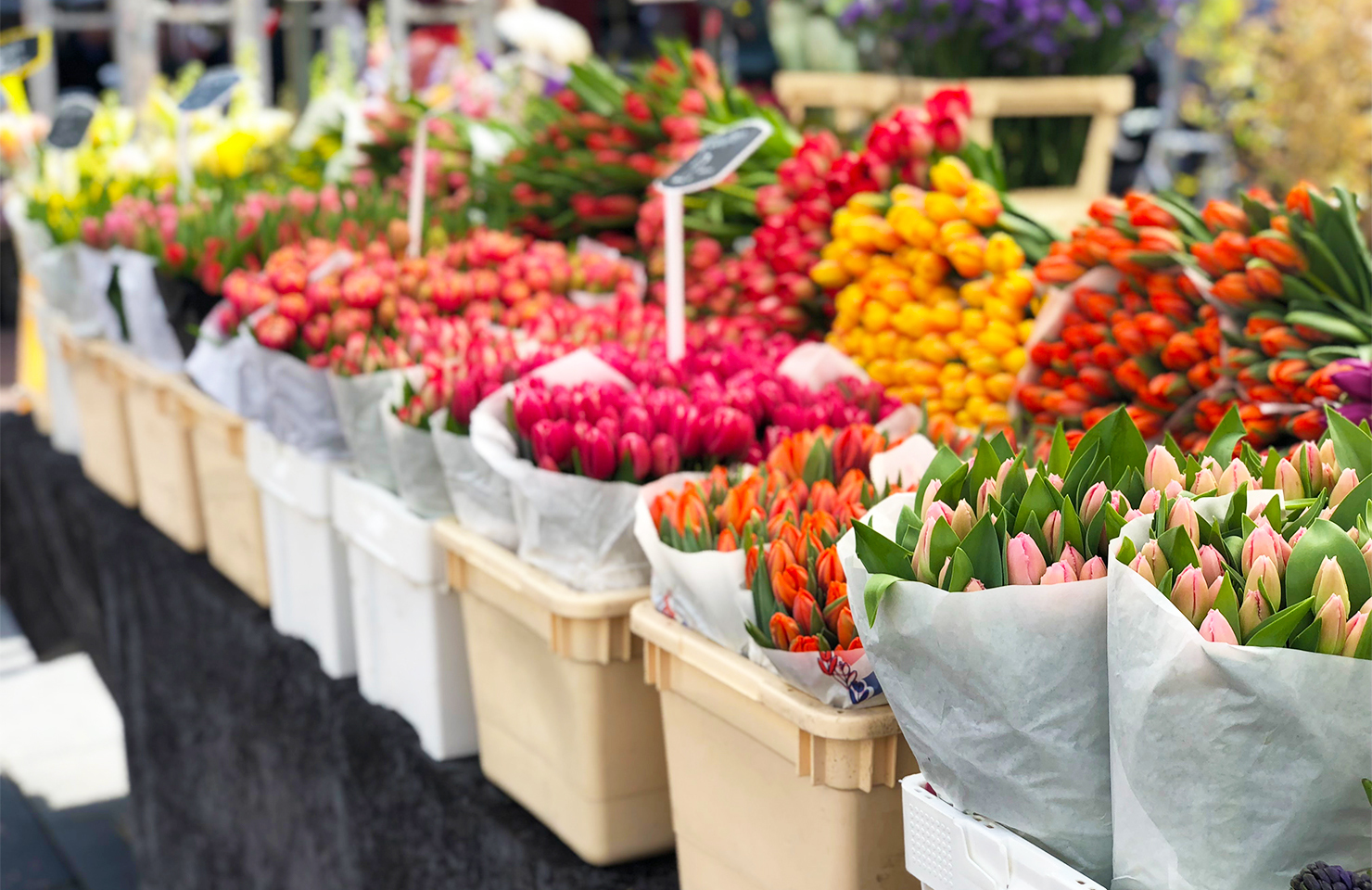 The famous floating flower market in Amsterdam, also called Bloemenmarkt will brighten your day. Rain or sunshine (it happens in Amsterdam!), this market is located on the waters of the Singel, right in the centre of Amsterdam and is filled with vibrant colours. From Monday to Sunday, you can buy different varieties of flowers on the barges, all fresh from local growers.
An ideal gift idea is to bring back some tulip bulbs. They're a typically Dutch souvenir, and the perfect gifts for a token of Amsterdam.
5. Noordermarkt, a market with organic and local products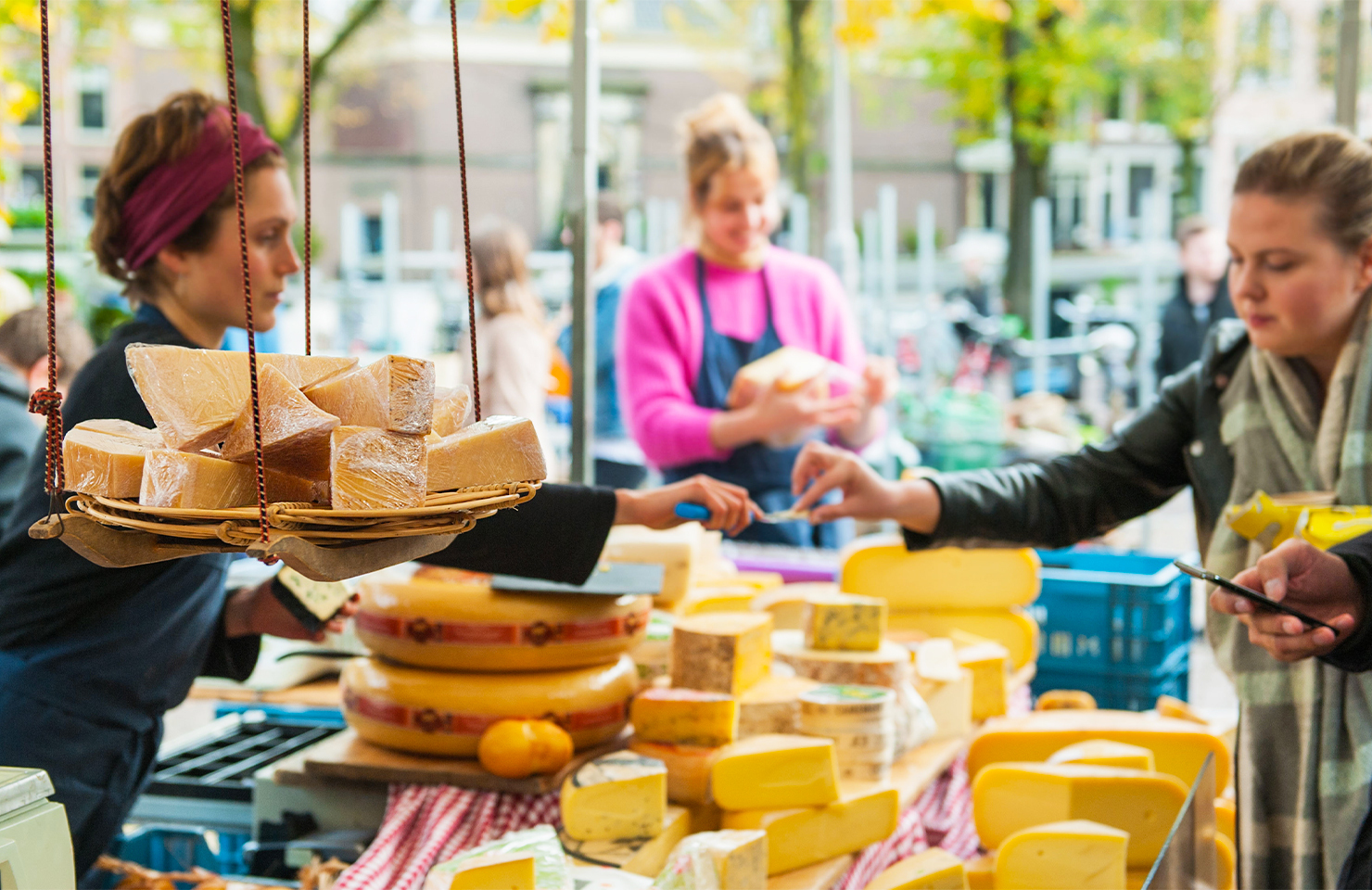 A small neighbourhood market located in the Jordaan, Noordermarkt mixes flea markets, second-hand goods and organic products in the same place. Open only on Mondays and Saturdays, this market has been around since 1627 and is a must-see place where Amsterdammers and tourists alike mingle. Moreover, this wonderful part of Amsterdam is worth a visit and guarantees a pleasant excursion.
Every Monday morning, the flea market takes place. You will find second-hand goods, antiques, vintage clothing, and handmade jewellery. Saturday is reserved for local and organic producers. Accompanied by music, you could buy fresh bread, organic vegetables and fruit.
Looking for street food? You'll find plenty of that amongst the fresh produce.
6. The special flea market for the King's Day
Only once a year, on the birthday of King Willem Alexander, on April 27, you can discover a huge flea market in the city and across the whole country! The most popular place in Amsterdam for this flea market is in Vondelpark. This is an event not to miss.
7. A visit to the Christmas market, between magic and hot chocolate.
There's nothing like the atmosphere of a traditional Christmas market to find a little warmth during the cold winter days. De Amsterdamse Kerstmarkt, located in Westergas, in the west of Amsterdam, is the perfect place for young and old. It's a former factory, renowned for the quality products sold. In addition, there are a number of food trucks with local specialities of the festive season, such as oliebollen.
Do you want to stretch your legs after these delicacies? Then head to the ice rink, specially set up in the park and admire the Christmas tree.
As you can see, the markets in Amsterdam are full of wonders and gift ideas to take home from your trip. You are sure to find what you are looking for, and even things you weren't looking for, in one of the many markets in the city.
If you would like to discover more activities to do in Amsterdam, we recommend you look at our Activitygift website to find the perfect activity to do in Amsterdam.