Back to the blog
The Best Chocolate Activities to Discover in France
December 1st, 2022
Chocolate is a favorite product of the French and is loved by all. Enjoyed at Christmas, Easter, or throughout the year, it remains one of the essential ingredients of French cuisine.
We offer you a selection of Chocolate activities in France, to spend an unforgettable moment with family and friends.
1. Le salon du chocolat, Paris
You can visit the famous chocolate fair in Paris for cocoa lovers every year. At Porte de Versailles, at the end of November or the beginning of December, the biggest players in chocolate and cocoa come together to offer you an unforgettable experience.
From chocolate makers to food bloggers and confectioners, everything revolves around a single theme: Chocolate.
Don't miss seeing the chocolate dress parade. Renowned chocolate makers and fashion designers have worked together for many months to offer you a unique and dazzling show.
2. Pastries and chocolates in the Marais district, Paris
Taste the delicacies of the Marais in Paris with a 3-hour tour. You will learn more about the history of this district, its architecture and good addresses, all while stopping for tastings. Macaroons, chocolates or pastries, you will be in some of the chicest shops in Paris.
This tour is in French, English, German or Spanish so everyone can participate!
Spend a few days in the Marais to discover this affluent district of Paris by staying at the hotel Les Jardins du Marais.
3. Chocolate Museum – Choco Story Paris
A museum just for chocolate, so is this the definition of heaven? Here, the Choco Story Paris, a gourmet museum that traces over 4,000 years of cocoa and chocolate history in words, images and flavours. The goal? To be immersed in a sensory experience where the adventure will awaken your senses.
The museum is totally adapted to children and families, with a fun trail, quizzes and games to learn and have fun at the same time.
The museum has also brought itself up to date with interactive and digital experiences. But what we like most is the chocolate-making workshop, an excellent and good memory. And most importantly, you can taste chocolate throughout the visit: dark, milk, white… there is everything!
4. Cité du chocolat Valhorna, Rhône
In the heart of the Rhone, the Valhorna chocolate city welcomes you all year round. Gourmets and gourmands, amateurs or professionals, come and live a magical experience with this exceptional ingredient that is chocolate!
Why come to the city of chocolate?
A playful journey
A gourmet experience
Interactive workshops
A 100% chocolate restaurant
A place for children
Try the 100% chocolate restaurant, the Porcelana counter, a self-service area where you can taste savoury cuisine with chocolate. What do you choose between the Risotto casserole with Alpaco 66% dark chocolate or the fish casserole with 35% ivory sauce?
Stay in Valencia at The Originals City, Hotel Valence Est, a warmly decorated hotel.
5. Discover chocolate in our neighbouring countries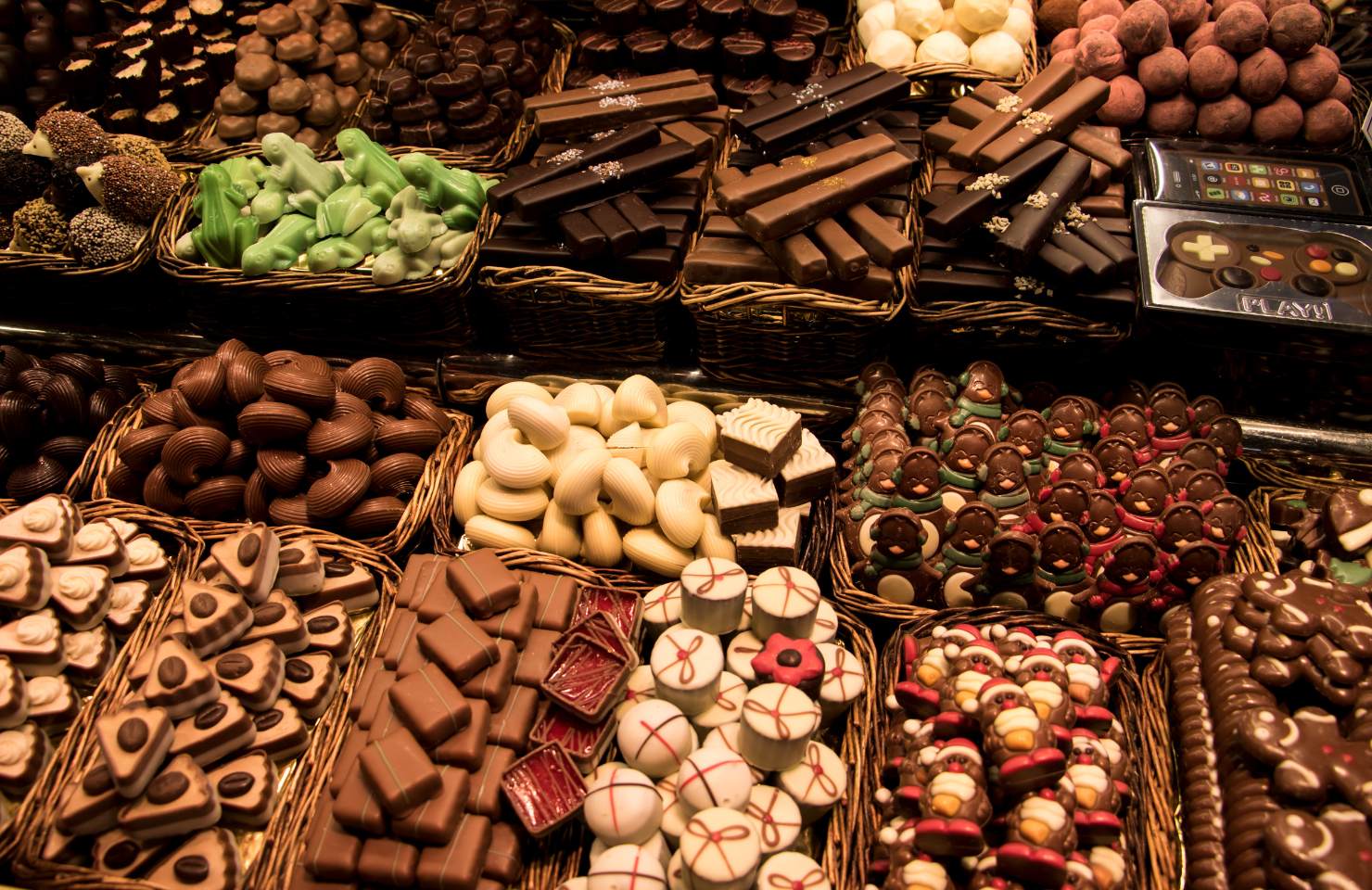 What if you visited our neighbours to discover what their chocolate is like? The English are also big chocolate eaters, so this is an opportunity to visit the UK while enjoying chocolate.
Or why not go to Germany and discover German, but also Austrian and Swiss chocolate?
And if you want to go even further, we suggest Costa Rica or the United States. Because travelling and discovering the world with chocolate is the best!