Back to the blog
6 Pulse-Raising Wedding Gifts to Spice up their Honeymoon
June 5th, 2023
When it comes to finding the perfect wedding gift for a couple tying the knot in 2023, there are simply too many boring options: bed sheets, a toaster, a set of monogrammed towels… big deal. No, we want to turn up the heat with our wedding gift. But I know what you're thinking, what kind of gift will get the newlyweds' pulses racing while also conveniently fitting in their suitcases for the honeymoon? Well, we've hand-picked 6 spicy wedding gift ideas that are guaranteed to rock their world.
Activity Gift Card: Adventures for Lovebirds
Forget the usual kitchen gadgets and bath towels; let's give them the gift of thrilling experiences during their honeymoon! With an activity gift card, the lovebirds can choose from a wide array of heart-pumping adventures that will have them feeling alive and in love. From parasailing over pristine beaches to wine tasting in picturesque vineyards, these activity gift cards will elevate their honeymoon to a whole new level of excitement.
Daredevil Delights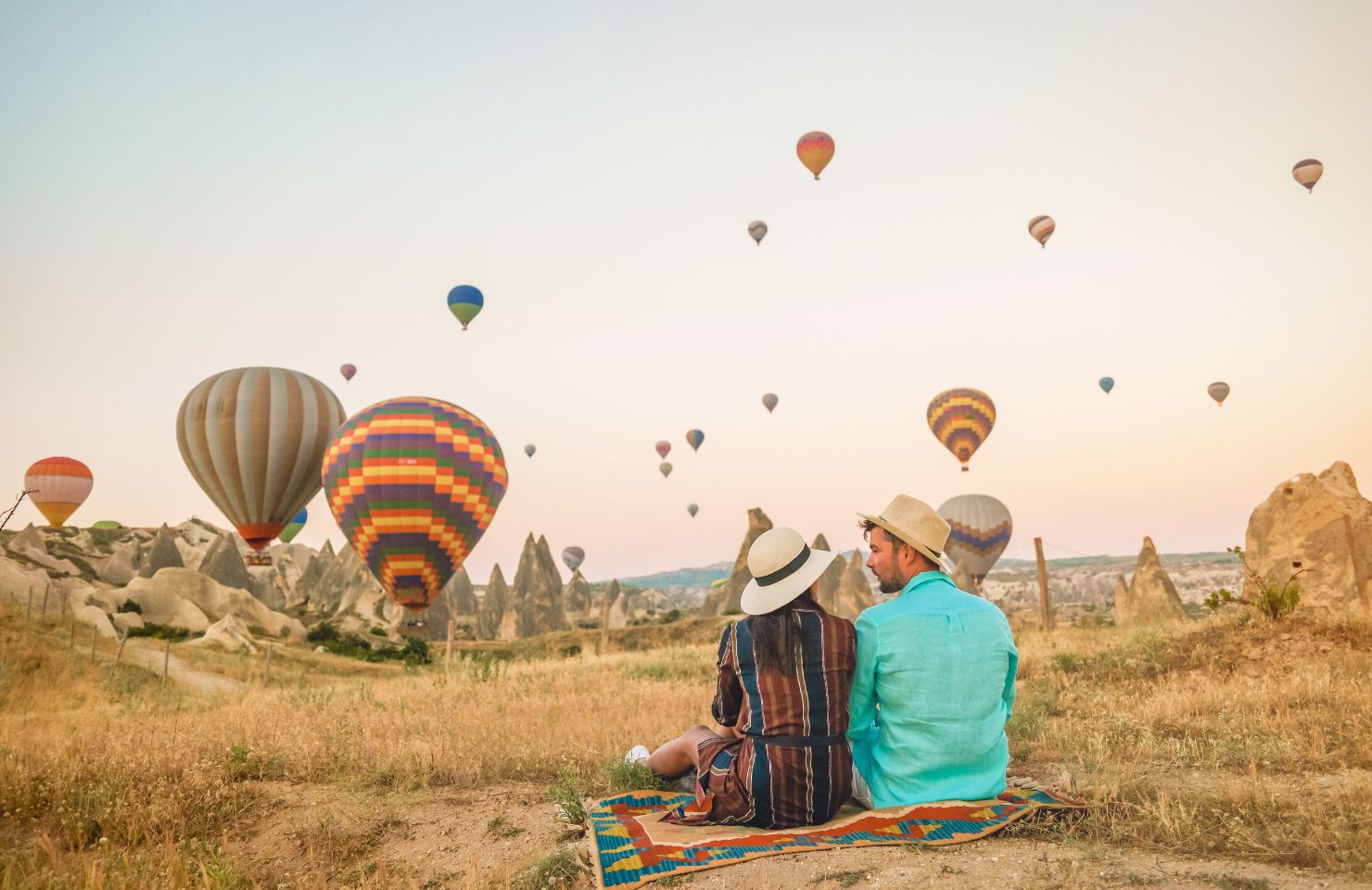 Calling all adrenaline junkies and thrill-seeking twosomes! If they're the type who craves excitement, why not treat them to some hair-raising activities that will leave them breathless? With the gift card in hand, they can embark on daring escapades that will test their courage and ignite their passion.
1. Skydiving: Hold hands, take the plunge, and experience the sheer exhilaration of free falling through the sky. It's the perfect way for them to make a grand entrance into their married life together, with their hearts racing and a shared sense of adventure.
2.Hot Air Balloon Ride: Drift away into the clouds as they float above breathtaking landscapes, mesmerised by the beauty that surrounds them. This enchanting experience will allow them to reach new heights of romance while enjoying stunning panoramic views that will take their breath away.
3.Supercar Racing: For those who have a need for speed, why not let them unleash their inner speed demons on a thrilling supercar racing adventure? Whether it's a Lamborghini, Ferrari, or a sleek sports car of their choice, they'll be revving their engines and racing towards an adrenaline fueled journey together.
Sizzling Experiences for Passionate Pairs

After saying "I do," it's time for the lovebirds to turn up the heat and indulge in some steamy moments during their honeymoon. With the gift card they've received, they can embark on sensual escapades that will ignite their passion and create memories that will make them blush for years to come.
4. Sultry Dance Lessons: Spice things up by enrolling them in Latin dance lessons. They'll be shaking their hips to the intoxicating beats of salsa, bachata, or tango, immersing themselves in the seductive world of dance and igniting a fiery connection on the dance floor.
5.Couples' Massage: Treat them to a luxurious couples' massage, where skilled hands will knead away their stress and tension, leaving them in a state of blissful relaxation. This intimate experience will not only rejuvenate their bodies but also rekindle the flames of desire.
6.Intimate Wine Tasting Dinner: Book them a table at a romantic restaurant where they can indulge in delectable cuisine paired with exquisite wines. The combination of tantalising flavours and fine vintages will create a feast for their taste buds, while the intimate setting sets the stage for a night of passion and wine-induced giggles.
So forget about the boring, vanilla wedding presents! A hot, new couple craves something that will ignite their passion and unleash their wild side as they embark on their honeymoon. Whether it's exhilarating escapades, steamy rendezvous, or creative adventures, these gifts will create memories that will make their hearts race and their bond grow stronger. Why settle for anything less when you can gift them an experience that will set their world on fire?