Back to the blog
Marrakech Unveiled: A Guide to the Red City
June 6th, 2023
Welcome to the captivating world of Marrakech, Morocco – a city that ignites the senses and immerses you in a tapestry of vibrant colours, aromatic spices, and rich cultural heritage.
In this ultimate guide, we'll unveil the secrets of the Red City including the best things to do in Marrakech and reveal a treasure trove of Marrakech activities that will bring you closer to the heart and soul of Moroccan culture. Let's dive in!
The Best Things to do in Marrakech
1. Marrakesh Old Town

First, let's talk about the must-visit spots in Marrakech. Start your adventure by exploring the Marrakesh Old Town, also known as the Medina. This UNESCO World Heritage Site is a maze of narrow streets filled with hidden gems waiting to be discovered. As you wander through the labyrinthine alleys, immerse yourself in the vibrant atmosphere and feast your eyes on the stunning architecture, ornate doorways, and vibrant colours that surround you at every turn. Why not book a guided tour so you can really learn about the rich history of the Red City?
2. The Souks

One of the highlights of Marrakech is undoubtedly the Marrakesh Souks. These bustling marketplaces are a sensory overload of sights, sounds, and scents. Lose yourself in the maze of stalls selling everything from spices and textiles to jewellery and ceramics. Don't be afraid to haggle—it's all part of the experience! Remember, shopping here isn't just about acquiring goods; it's about engaging with the local culture and embracing the vibrant energy of the city.
3. Camel Ride

If you're looking for a unique experience, consider a camel ride through the stunning desert landscapes surrounding Marrakech. Guided by experienced camel handlers, you'll have the opportunity to learn about the history and significance of camels in Moroccan culture. These gentle creatures have long been an integral part of desert life, providing transportation, food, and companionship to the nomadic tribes that call this region home.
Camel ride experiences can vary in duration, ranging from a few hours to multi-day treks. Whether you opt for a short excursion or an extended journey, make sure to bring your camera along. The desert landscapes provide a breathtaking backdrop for capturing stunning photographs and creating lasting memories.
4. Marrakech Hop On Hop Off Tour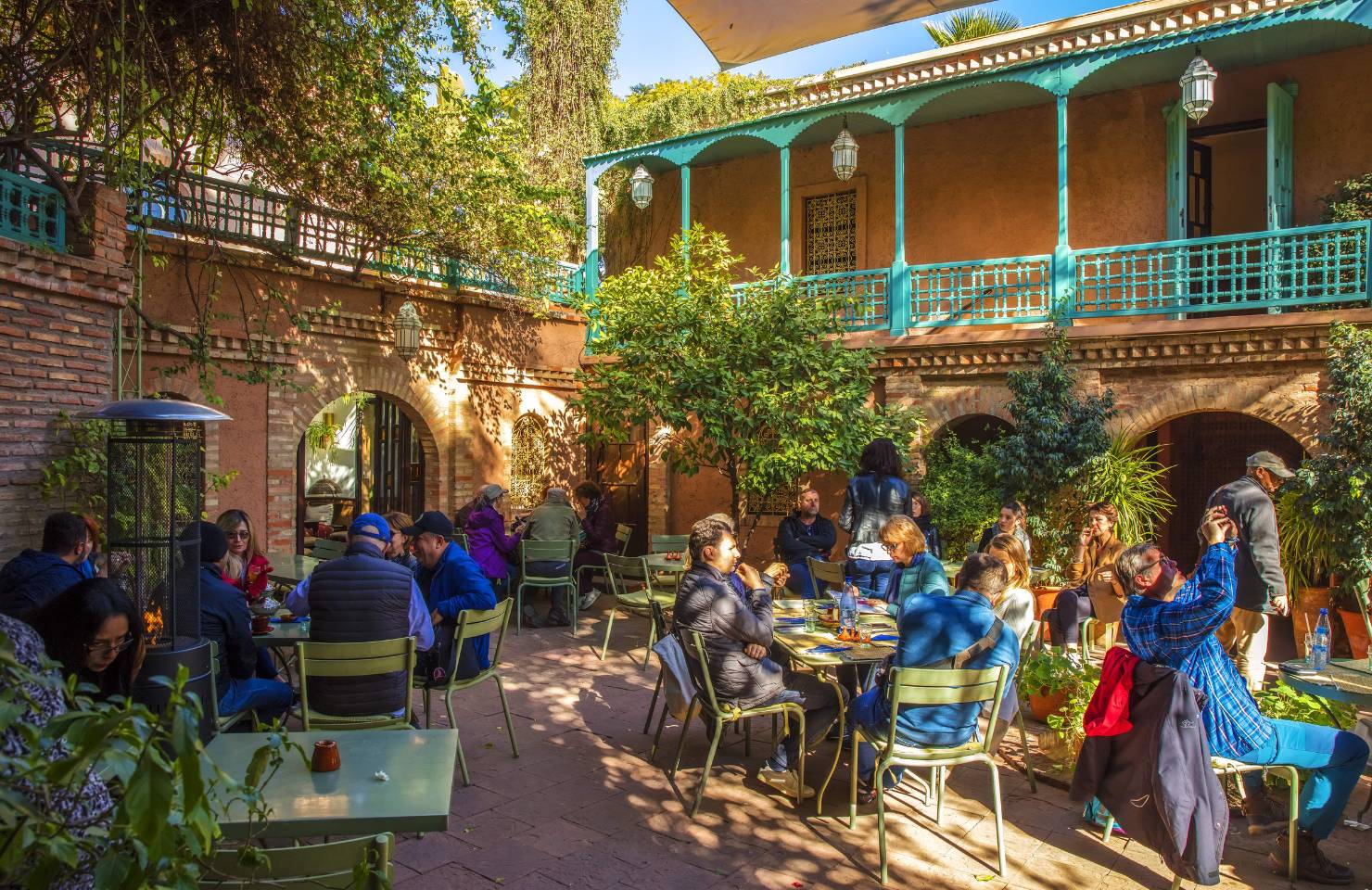 And for the most convenient way to explore the city, I highly recommend the hop-on-hop-off tour. This allows you to visit Marrakech's iconic landmarks at your own pace. Hop off at the beautiful Majorelle Garden, known for its exotic plants and vibrant blue structures, and take in the serene beauty of this oasis. Or visit the grand Bahia Palace, a stunning testament to Moroccan craftsmanship and opulence.
5. A Marrakech by Locals Tour
To truly immerse yourself in the local culture, book a tour with "Marrakech by Locals." This personalised tour allows you to discover the city through the eyes of passionate locals who will take you off the beaten path. You'll explore hidden gems, taste traditional Moroccan cuisine, and gain a deeper understanding of the city's rich history and traditions. It's an experience that will leave you with a profound connection to Marrakech.
6. Desert Buggy Tour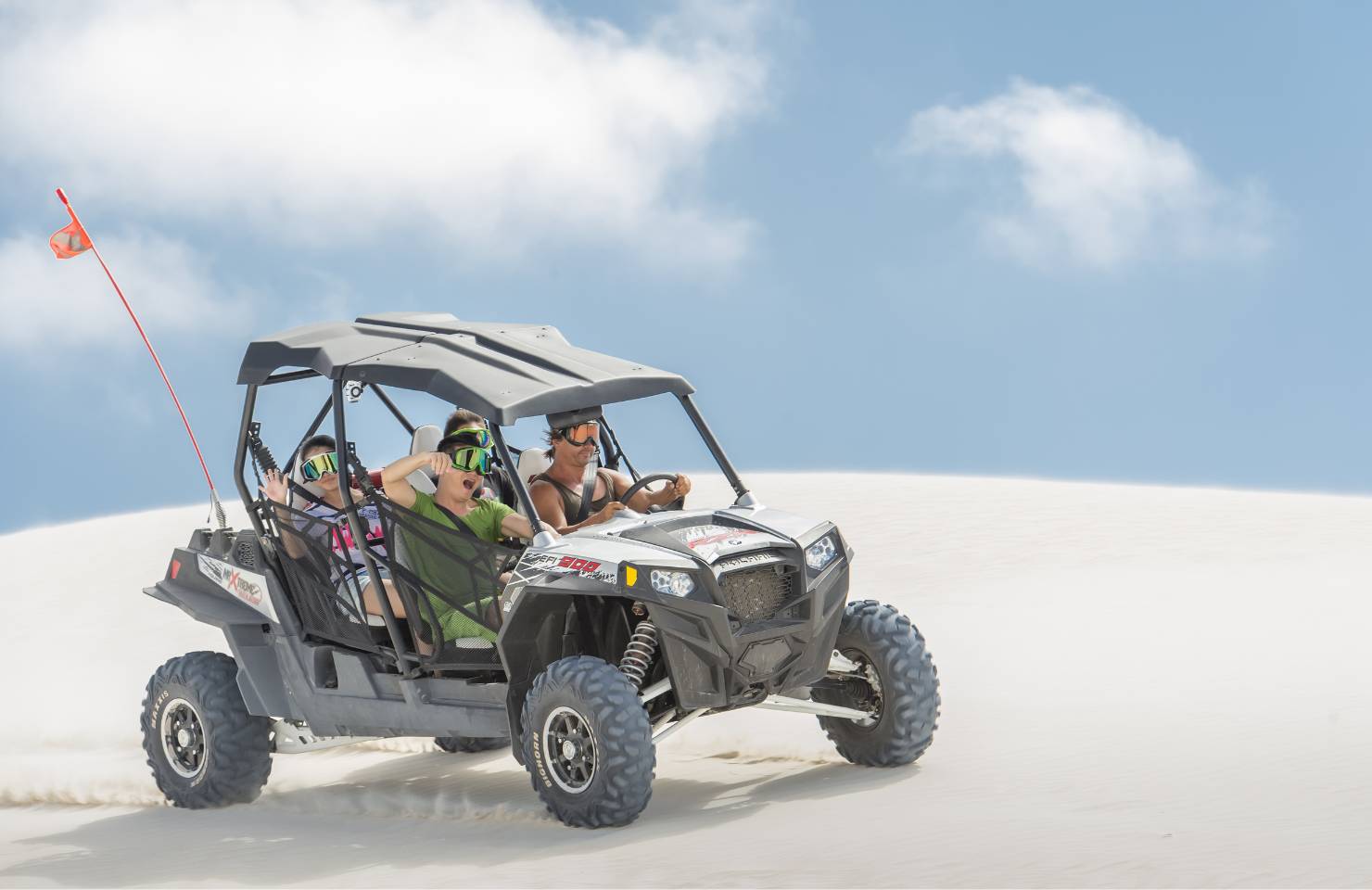 Get ready to embrace your inner adventurer and conquer the desert with a thrilling desert buggy tour. It's an experience that combines adrenaline, natural beauty, and cultural exploration, all rolled into one unforgettable journey. Some tours even include stops at traditional Berber villages, where you can interact with the local communities and gain insights into their way of life. Feel the rush, explore the untamed landscapes, and create memories that will have you longing to return to the desert again and again.
Which Marrakech activity will you choose?
As I'm sure you've gathered, Marrakech is a city that captivates the senses and leaves a lasting impression. From the bustling souks to the tranquil gardens, there are things to do in Marrakech for everyone! So, pack your bags, embrace the vibrant energy of Marrakech and get ready for an unforgettable journey of discovery.
Unlock Marrakech with our Global Leisure Vouchers
Lastly, if you're struggling to choose the perfect personalised gift for a friend or loved one that's heading to Marrakech, consider an activity gift card. This versatile experience gift voucher allows them to select from a wide range of experiences, such as cooking classes, guided tours, or even a camel trek through the desert. It's the ideal way to give the gift of adventure and exploration.