Back to the blog
7 Fun Birthday Activity Ideas for Non-Party People
October 30th, 2023
Are you tired of the same old party scene? Are you ready to break free from the norm and embrace a birthday celebration that's as unique as you are? Well, get ready to discover a whole new world of birthday possibilities as we shake things up with our list of the 7 best birthday activities that will make your special day one for the books. Get inspired as we unveil a world of possibilities beyond the realm of traditional parties. From pampering spa retreats to thrilling outdoor adventures, from intimate gatherings to exploring new destinations, there's something here for every free-spirited soul who wants to celebrate their birthday a little differently this year.
So, let's kick those party hats to the curb and embark on a journey of birthday bliss.
The 7 Best Birthday Activities
1. Get Lost in the Magic of Theatre
Calling all theatre lovers and birthday superstars! If you're looking for a birthday experience that's packed with show-stopping tunes and toe-tapping dance numbers, heading to the theatre is an absolute must. Get ready to immerse yourself in the magic of Broadway or the West End, where unforgettable performances await!
For the fans of ABBA, "Mamma Mia!" is a party in itself, filled with infectious energy and beloved hits like "Dancing Queen" and "Mamma Mia." You won't be able to resist singing along and joining in on the fun as the story unfolds in a colorful Greek island setting.
If you're up for a heartwarming and inspiring tale, "The Lion King" will transport you to the African savannah with its breathtaking costumes, mesmerizing puppetry, and iconic songs like "Circle of Life" and "Can You Feel the Love Tonight." Brace yourself for a magical experience that will make your birthday truly unforgettable.
Another fantastic option is "Hamilton," a revolutionary musical that combines history with hip-hop and rap. Prepare to be blown away by the brilliant lyrics, captivating performances, and a powerful story that chronicles the life of Alexander Hamilton. Sing along to hits like "My Shot" and "The Schuyler Sisters" and witness history unfolding before your eyes.
And let's not forget about the fabulous "Wicked," the untold story of the witches of Oz. With its spellbinding music, awe-inspiring sets, and an enchanting tale of friendship, it's the perfect choice for a birthday celebration. Join Elphaba and Glinda as they defy gravity and captivate your heart with their powerful voices.
So, grab your birthday squad, snag those coveted tickets, and get ready for an evening of pure joy and entertainment. Sing your heart out, dance in your seat, and let the theatre become your magical playground. Remember to dress your best, because this is your moment to shine!
2. Unleash Your Inner Artist with an Urban Art Workshop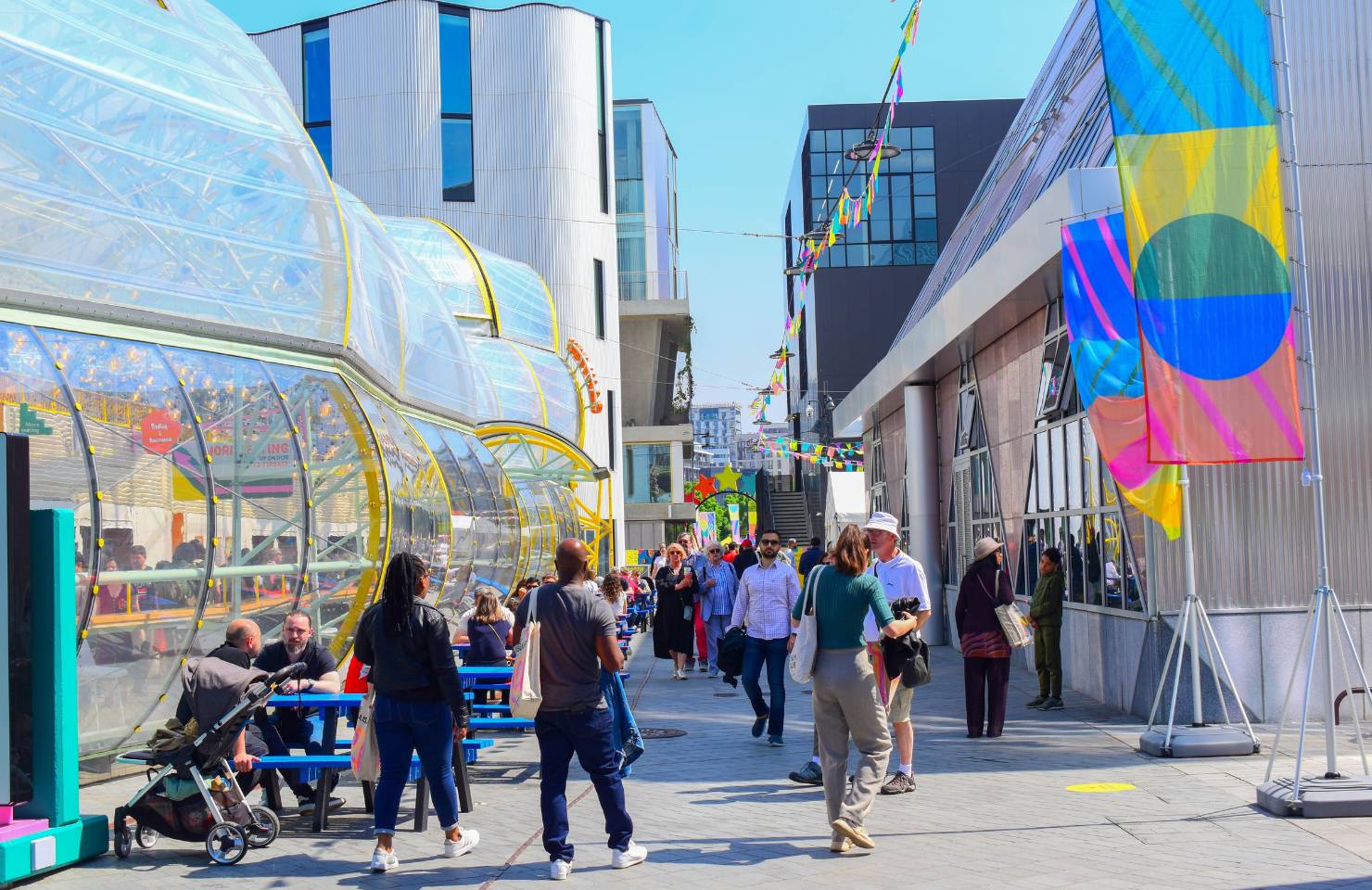 If you're looking to celebrate your birthday with a burst of artistic expression, an urban art workshop is just the ticket. Step into the vibrant world of graffiti, stencilling, and mural painting as you unleash your inner artist in a colourful and engaging setting.
Urban art workshops provide the perfect opportunity to learn from talented street artists, who will guide you through the techniques and styles that make this form of art so captivating. You'll get to experiment with spray cans, brushes, and stencils, transforming blank walls or canvases into stunning masterpieces. Creating your own unique artwork, whether it's a mural, a thought-provoking stencil, or a vibrant graffiti piece.
These workshops are not only fun and interactive, but they also offer a chance to connect with like-minded individuals who share your passion for artistic expression. It's a great way to celebrate your birthday with friends or family members who appreciate creativity and want to join you in this unique experience.
Plus, you'll have a tangible keepsake to commemorate your special day. Hang your artwork proudly in your home or gift it to a loved one as a personalised birthday present. Every time you look at it, you'll be reminded of the joy and sense of accomplishment you experienced during your urban art adventure.
Whether you're a seasoned artist or a beginner exploring your artistic side, an urban art workshop is a fantastic way to celebrate your birthday with a splash of creativity. Embrace the freedom of expression, let your imagination run wild, and watch as your ideas come to life in vibrant colours and bold strokes. It's a birthday experience that combines artistic exploration, self-expression, and a whole lot of fun.
3. Take a Birthday Surf Lesson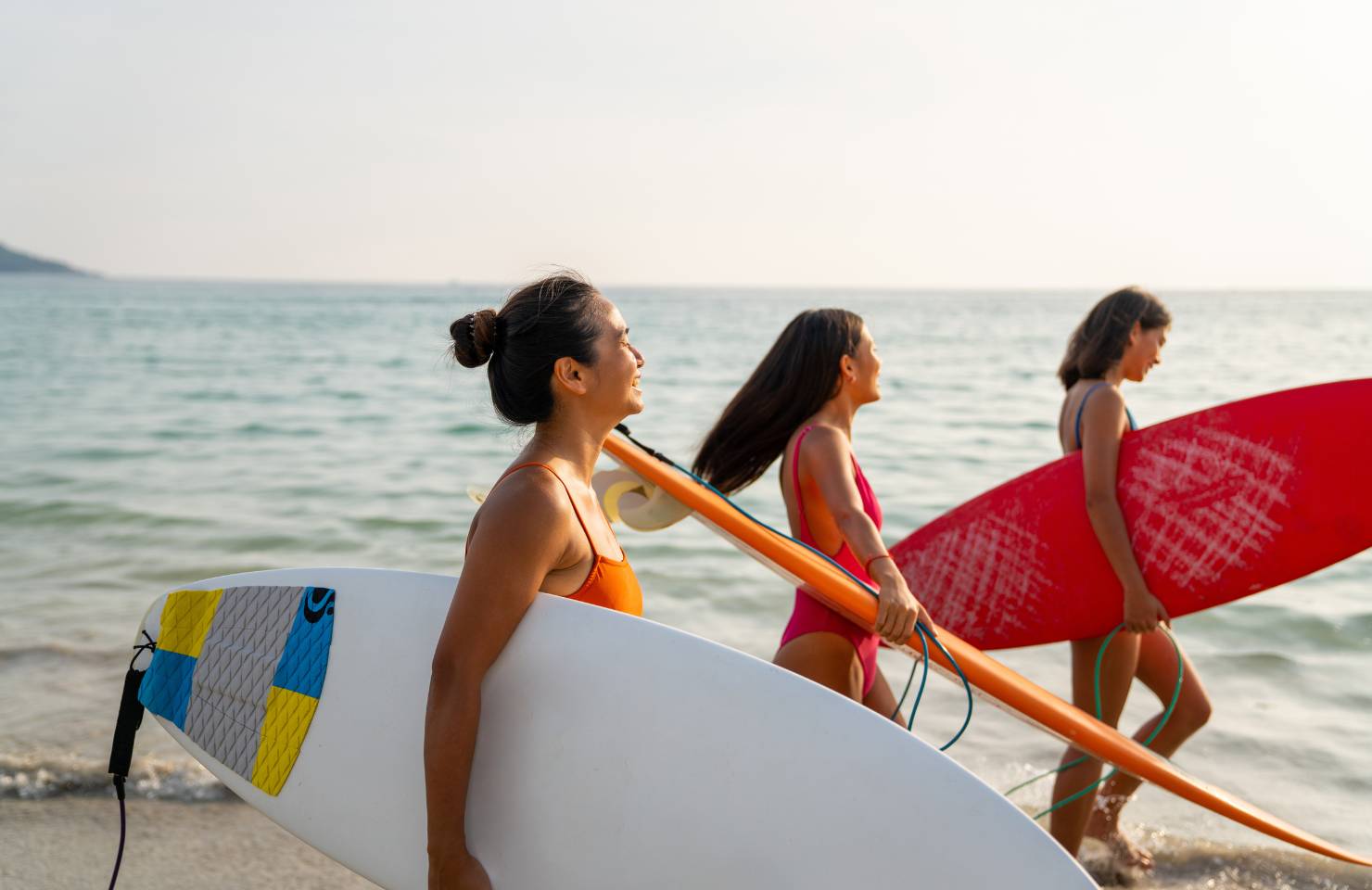 If you're craving a thrilling birthday experience that combines sun, sand, and the exhilarating rush of catching waves, then it's time to grab a surfboard and hit the beach. And if you're not a complete pro just yet, why not take part in a birthday surf lesson that will leave you stoked and riding high on the waves! Surfing isn't just a sport; it's a way of life—a chance to connect with nature, challenge yourself, and experience pure joy as you glide across the water. So, why not make your birthday a splash by diving headfirst into this exciting aquatic adventure?
Even if you've never surfed before, many coastal towns and beaches offer surf schools with experienced instructors who are eager to share their knowledge and passion for riding waves. They'll teach you the fundamentals, from paddling techniques to catching the perfect wave and finding your balance on the board.
Imagine the thrill of standing up on your surfboard for the first time, feeling the ocean beneath you, and riding the rolling waves. It's a moment of pure exhilaration and a birthday memory you'll treasure forever. And don't worry about wiping out—we all do it! Laugh it off, hop back on the board, and get ready for the next epic ride. Surfing is more than just a physical activity; it's a chance to connect with the elements, embrace the beauty of the ocean, and feel the energy of the waves. It's an opportunity to challenge yourself, step out of your comfort zone, and experience the incredible rush of catching a wave and riding it to the shore.
4. Enjoy a Delicious Birthday Cooking Class
If you're looking to whip up some culinary magic while spending quality time with your friends on your birthday, a cooking class is the perfect recipe. Cooking classes offer a unique opportunity to not only learn new culinary skills but also to connect and engage with your friends in a fun and interactive setting. It's a chance to roll up your sleeves, put on those aprons, and work as a team to create mouthwatering dishes that will leave everyone's taste buds dancing. With the guidance of experienced chefs or instructors, you'll learn the tricks of the trade, from knife skills to flavour pairings, all while sharing laughs and stories along the way.
Choose a cooking class that caters to your group's interests and taste preferences. You could explore the art of crafting homemade pizzas with an array of gourmet toppings or dive into the world of sushi rolling, creating delicate and beautiful rolls. In the midst of cooking, you'll find opportunities to share stories, exchange cooking tips, and discover new flavours together. The experience goes beyond just cooking; it's about nurturing friendships, creating lasting memories, and enjoying the magic that happens when friends come together around a shared love for food.
As you work together, you'll not only sharpen your culinary prowess but also deepen your bond as friends. And let's not forget the satisfying moment when you finally sit down to enjoy the fruits of your labor—a scrumptious feast prepared with love and shared among friends.
5. Embrace Nature with a Hiking Trip
Instead of throwing a traditional birthday party, why not escape the city and embark on an outdoor adventure with your friends? The UK is home to stunning landscapes that are perfect for hiking trips. Consider heading to the breathtaking Lake District in Cumbria, where you can conquer the challenging peaks of Scafell Pike or enjoy a leisurely stroll around Derwentwater. The Lake District offers a serene and picturesque backdrop, allowing you and your friends to immerse yourselves in nature's beauty while creating lasting memories.
Opting for a hiking trip as a birthday alternative provides a refreshing change of pace from crowded venues. It allows you to reconnect with your friends in a tranquil environment, away from the hustle and bustle of daily life. Not only will you enjoy physical exercise and the thrill of conquering new heights together, but you'll also have plenty of opportunities to bond, share stories, and appreciate the wonders of nature. A hiking trip is an excellent way to celebrate your birthday with a sense of adventure, while also fostering a deeper connection with your friends and the great outdoors.
6. Unleash Your Competitive Spirit with a Game Night Extravaganza

For a fun-filled birthday celebration without the traditional party atmosphere, gather your friends for an epic game night extravaganza. Consider hosting it at Draughts, a board game café in London. With a vast collection of board games and a cozy ambiance, Draughts offers the perfect setting for an unforgettable game night. From classic favorites like Monopoly and Scrabble to modern strategy games and cooperative adventures, you'll have an abundance of options to choose from.
A game night is an excellent alternative to a birthday party because it allows you to engage in friendly competition, enjoy each other's company, and create unforgettable memories. Unlike crowded and noisy party venues, a game night provides a relaxed and intimate setting where you can truly connect with your friends. It encourages conversation, laughter, and the joy of shared experiences. Whether you're strategising your way to victory or engaging in hilarious party games, the competitive spirit and camaraderie of game night will make your birthday celebration a night to remember.
7. Indulge in a Spa Day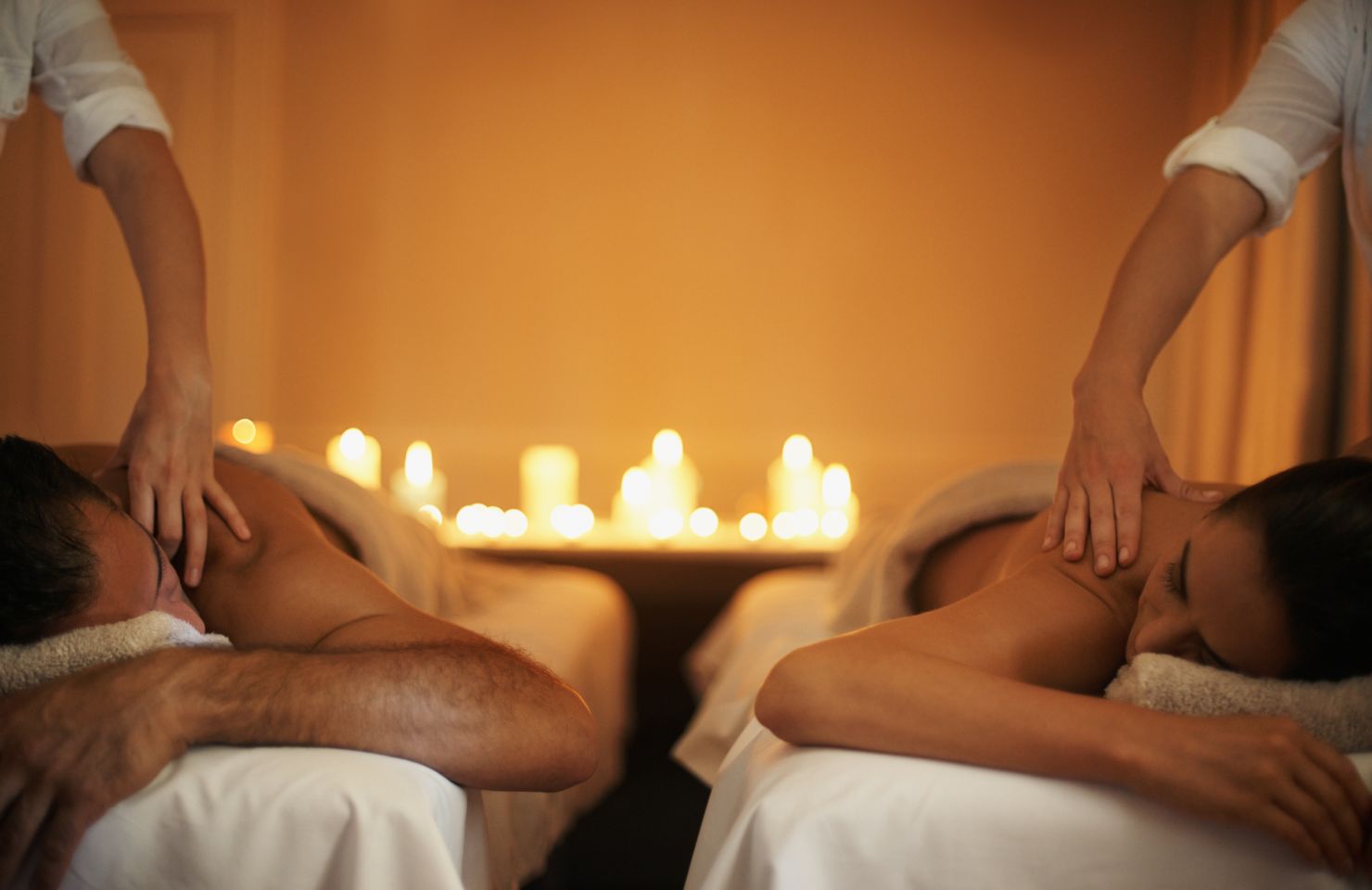 If you prefer a more relaxing and indulgent birthday experience, treat yourself and your friends to a pampering retreat at the Thermae Bath Spa in Bath. As the only natural thermal spa in the UK, it offers a unique and luxurious setting for a spa day. Immerse yourselves in the warm waters of the rooftop pool, indulge in rejuvenating spa treatments, and soak up the stunning views of the city's historic architecture.
A spa day is a wonderful alternative to a traditional birthday party because it allows you to prioritise self-care, relaxation, and quality time with your friends. In a serene and tranquil environment, you can unwind, recharge, and indulge in luxurious treatments that will leave you feeling refreshed and rejuvenated. The Thermae Bath Spa's tranquil ambiance and range of spa facilities offer the perfect escape from the daily stresses of life. It's a chance to pamper yourselves, catch up on life's happenings, and celebrate your birthday in a soothing and intimate setting.
Each of these alternatives to a birthday party provides a unique and memorable experience that differs from the typical party scene. Whether it's immersing yourselves in nature, unleashing your competitive spirit, or indulging in relaxation, these activities offer a refreshing change of pace. They provide opportunities to connect with your friends on a deeper level, create lasting memories, and celebrate your birthday in a way that aligns with your interests and preferences. Would you rather go on holiday for your birthday? Consider a trip to New York or France which both have tons of unique experiences to enjoy as a group.
Consider an Activitygift
And a bonus tip, is that if you're searching for the perfect gift for someone with an upcoming birthday who isn't keen on traditional parties, consider giving them an activity gift voucher. Our activity gift vouchers unlock thousands of incredible gift experiences in hundreds of countries all over the world. Whether they're interested in indoor skydiving, segway tours or comedy shows, when you buy one of our gift cards for activities, your recipient will be able to enjoy them all!
Plus, our activity gift vouchers take the stress away from buying gifts since they decide exactly what to redeem their activity voucher on as well as when and where. All you need to do is personalise your activity gift vouchers in just a few clicks by adding a special photo and message. It's an activity gift card that empowers them to choose an experience they've always wanted to try or explore a new hobby they've been curious about – so what are you waiting for?