Back to the blog
5 Personalised Wedding Gifts For Every Budget
August 2nd, 2023
On the hunt for personalised wedding gifts that won't break the bank? Wedding bells are ringing from spring to autumn, and as a wedding guest, you have the honourable (and difficult) task of not only conveying heartfelt wishes to the happy couple but also presenting a unique and meaningful wedding present. After all, you (hopefully) only get married once in a lifetime, and this special day deserves to be celebrated and honoured with lasting memories. But the question remains: what should you give as a wedding gift? While monetary gifts are always welcome, how about adding a touch of flair and originality? Thoughtful and personalised wedding gifts have the advantage of bringing joy to the couple for decades to come. A bit of humour never hurts, but sustainable and practical gifts will surely be more appreciated. The selection is diverse, and of course, it depends on knowing the couple's preferences. The better you know them, the more personal your gifts can be. If you run out of ideas, you can always rely on tried and tested classics – they rarely disappoint.
With these ideas, chances are that your gift will not only be well-received but also leave a lasting impression. Thoughtful wedding gifts are not just a symbol of affection but also a loving investment in the happy couple's shared future. Regardless of the budget, we have compiled our 5 favourite personalised wedding gift ideas for the most beautiful day of their lives:
An Experience Voucher for Memories Together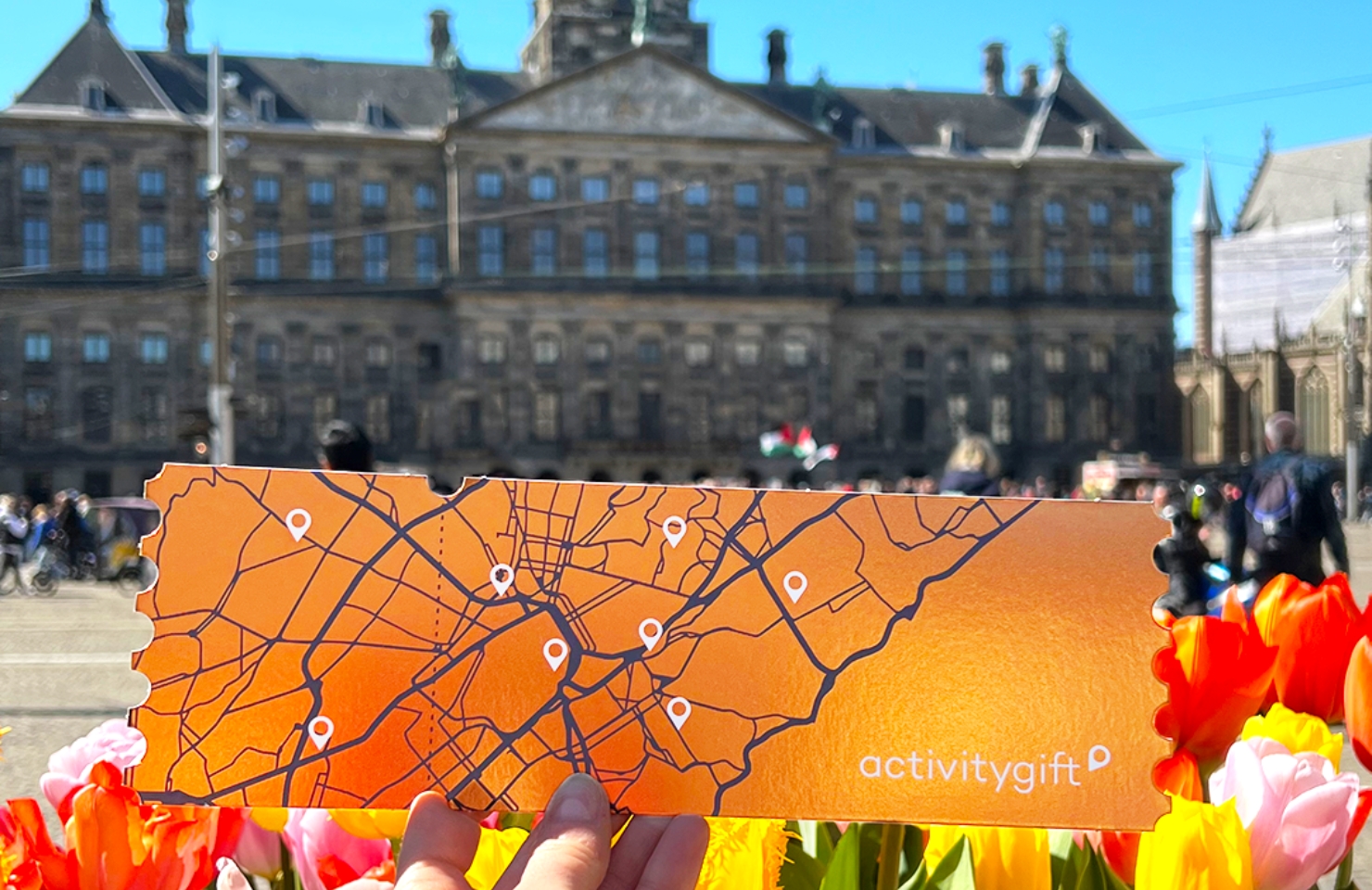 What is most valuable for the newlywed couple? Of course, it's quality time together! So, why not find a way to give them that? With an Activitygift experience voucher, you can gift the happy couple wonderful memories they will cherish for a lifetime.
Don't settle for boring generic vouchers. With Activitygift, they can enjoy exciting activities at various locations. And the voucher comes in a super chic packaging. Wow!
Want to make the gifting experience even more epic? Perhaps for an experience on their honeymoon? How about a boat trip to the Perfume Pagoda and a cable car ride to the Huong Tich Cave in Ha Noi, Vietnam? Or are they heading to Miami? Then a 40-minute South Beach private flight is just the thing. If you're willing to spend a bit more and the lovebirds are spending their honeymoon in the western USA, they shouldn't miss the scenic flight over Canyonlands and Arches National Parks.
No need to panic, they have 2 years to redeem their voucher. In our booking system, they can take their time and choose a destination together. Pretty cool, right? Especially after all the stress of wedding planning. And let's be honest, you can never have too much vacation.
So, what are you waiting for? Gift the couple the time of their lives – with an activity voucher that celebrates love and provides unforgettable experiences. Activitygift vouchers start at just £25, so there's something for every budget.
A Delicious Hamper for Foodies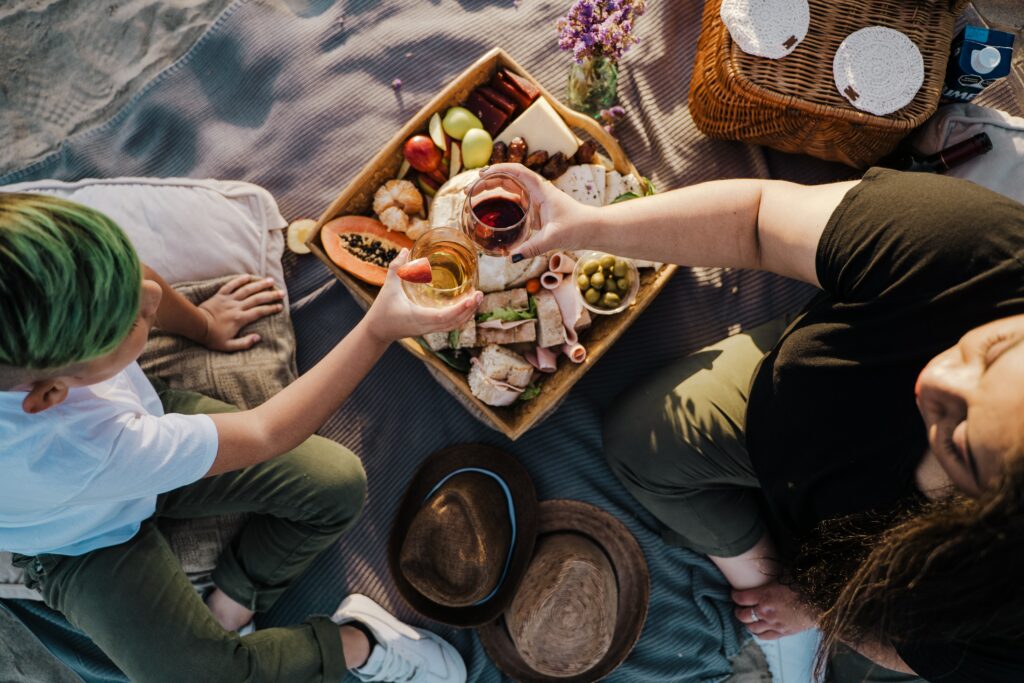 We have the ultimate indulgence booster for you. Imagine gifting the couple with a stunning basket filled with heavenly delights, catapulting them into a taste explosion. And we're not just talking about gourmets – this gift is a total winner for any foodie and connoisseur!
And the best part is, you have options: Either grab a pre-made gourmet basket already filled with delectable treats, or let your creativity run wild and create a custom basket that will make their taste buds dance.
How about putting together a box that will make their hearts soar? Homemade heart-shaped pasta, tempting truffle pesto, and champagne.
Seize this brilliant gift idea and watch the couple's taste buds explode with joy. It's time to spice up their wedding with culinary magic and treat them to an unforgettable feast.
Polaroid Camera
Hold on to your hearts, because here comes the ultimate wedding gift that will kick-start the party and create unforgettable moments. An iconic instant camera that prints the wildest snapshots in the blink of an eye, ready to be glued into an album or hung on the wall – a true must-have for the wedding.
And that's not all. This little powerhouse camera is so handy that it can easily sneak into their honeymoon adventures. The happy couple can take it with them everywhere and capture the most beautiful moments on-site. Just imagine them capturing the paradisiacal beaches, exotic cities, and romantic sunsets together – guaranteed fun and joy.
An Olive Tree for Their Shared Home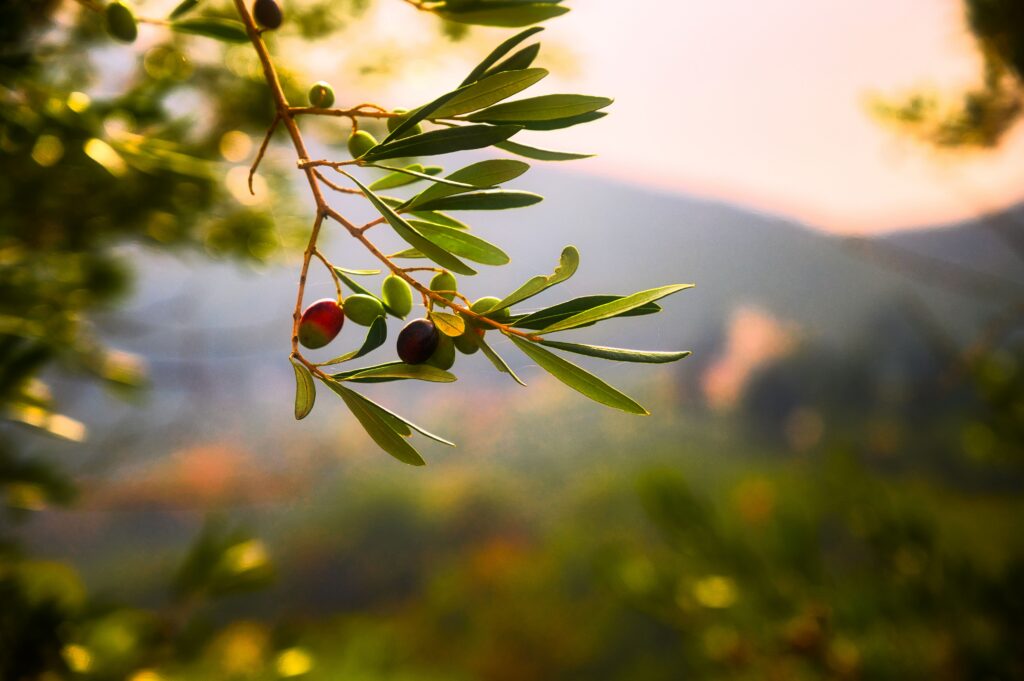 What if I told you that the symbolic olive tree embodies the essence of peace, loyalty, and eternity? It's the perfect gift for the lovebirds: An olive tree, directly from Italy, that will transform their terrace or balcony into a Mediterranean paradise.
This gem from The Present Tree is so easy to care for that even someone without a green thumb can keep it alive effortlessly. No need to worry about frosty times, as with proper winter protection, this tree can withstand even the harshest winter conditions. The joy of its breathtaking silvery leaves will accompany the bride and groom long after their big day.
Imagine romantic evenings on the terrace, surrounded by this magnificent olive tree, symbolising their love and togetherness. It's like a piece of Italy in their own home, a constant reminder of their unconditional love and steadfastness.
Personalised Wedding Gifts that Do Good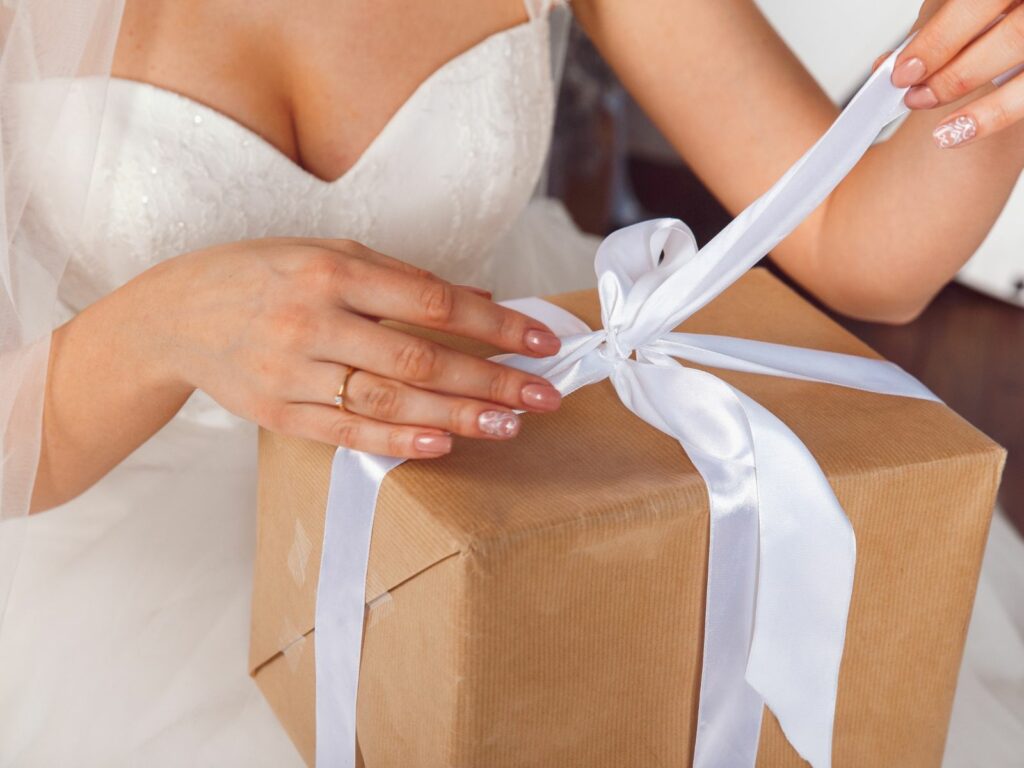 How about a charitable donation or sponsorship in the name of the happy couple? Yes, you heard that right! You can make the world a little better in their name with a donation already made by you.
For example, you can gift them a turtle sponsorship or a bee sponsorship that will make their hearts soar. With the bee sponsorship, they even receive a personalised jar of honey every year – how cool is that?
This is not just a gift idea; it's a statement! With this brilliant gesture, you show that your donation not only supports the couple but also stands for a better world. This is true love that goes beyond itself.
So, let's fill the world with love and care together and gift the couple a wedding they will never forget. It's time for a gift that warms hearts and makes the world shine.