Pallas Snowmobile Adventure (Day)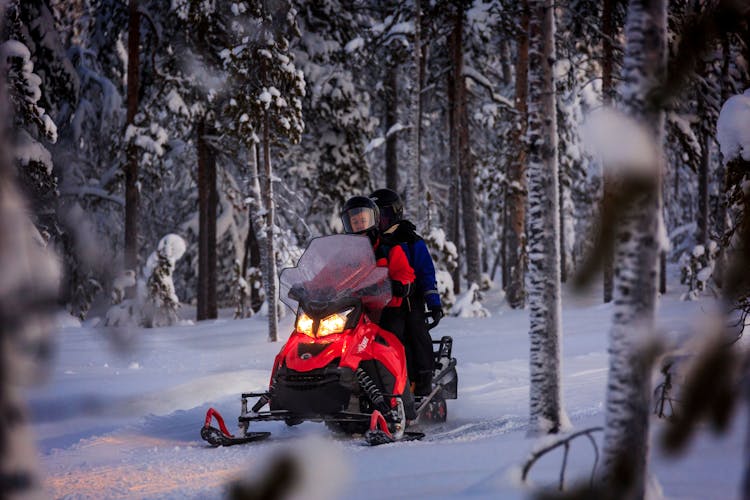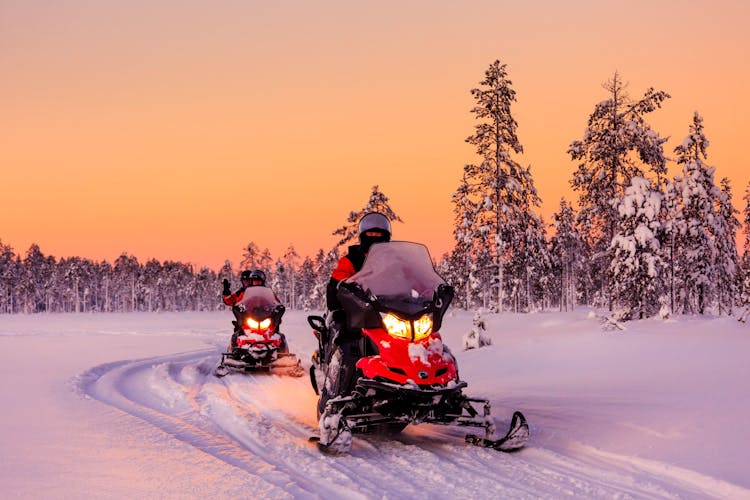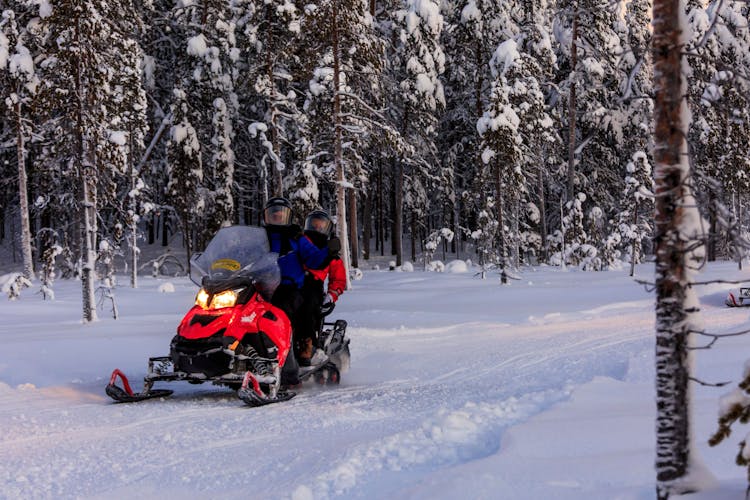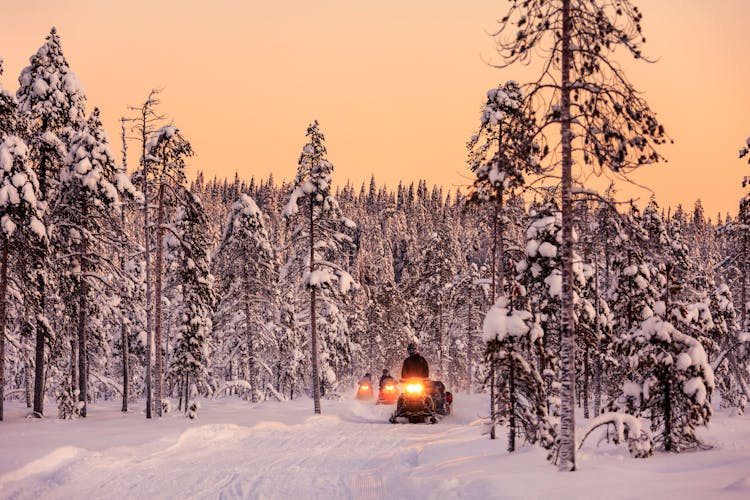 DESCRIPTION
This adventure will see you revving through the frostbitten landscapes of Lapland. This daytime snowmobile adventure is bound to get your heart racing. You'll either drive or ride as a passenger on a snowmobile as you cover some miles through the snow-capped forests of Lapland with total ease. Following your guide along routes and tracks, feel the exhilaration of zipping through this enchanting scenery with the cold air biting your cheeks. A hot drink marks the end of your snowy adventure.…
This adventure will see you revving through the frostbitten landscapes of Lapland. This daytime snowmobile adventure is bound to get your heart racing. You'll either drive or ride as a passenger on a snowmobile as you cover some miles through the snow-capped forests of Lapland with total ease. Following your guide along routes and tracks, feel the exhilaration of zipping through this enchanting scenery with the cold air biting your cheeks. A hot drink marks the end of your snowy adventure. There's no better, or a more fun way to explore Lapland
DO THIS BECAUSE
Two-hour snowmobile adventure in Lapland
Explore Lapland's snowy landscape by day
An exciting holiday experience
This adventure will see you revving through the frostbitten landscapes of Lapland. You'll hop on a snowmobile and zoom past snow-capped forests to enjoy the beauty of the region - with an injection of adrenaline - during this two-hour guided daytime exploration.This daytime snowmobile adventure is bound to get your heart racing. You'll either drive or ride as a passenger on a snowmobile as you cover some miles through the snow-capped forests of Lapland with total ease.Following your guide along…
This adventure will see you revving through the frostbitten landscapes of Lapland. You'll hop on a snowmobile and zoom past snow-capped forests to enjoy the beauty of the region - with an injection of adrenaline - during this two-hour guided daytime exploration.This daytime snowmobile adventure is bound to get your heart racing. You'll either drive or ride as a passenger on a snowmobile as you cover some miles through the snow-capped forests of Lapland with total ease.Following your guide along routes and tracks, feel the exhilaration of zipping through this enchanting scenery with the cold air biting your cheeks. A hot drink marks the end of your snowy adventure. There's no better, or a more fun way to explore Lapland.
WHAT'S INCLUDED
Transport
Guide
Thermal clothing and helmet
Two-hour snowmobile ride
Insurance
WHERE
IMPORTANT INFORMATION
Based on 2 people sharing a snowmobile. Drivers must be over 18 years and hold a full UK driving licence which needs to be brought on the excursion as proof. Children under 12 years and under 140cm tall must travel in a sleigh. Under 4s need to be accompanied by an adult in the sleigh. Children over 10 years can travel on the back seat of the snowmobile when paying adult price. Not suitable for guests with limited mobility. Drinking alcohol is not permitted before or during the tour. All optional excursions are timed to complement your 3, 4, 5, 6 or 7 night stay in Lapland - we will confirm the most appropriate time for your chosen excursion on arrival in Lapland
REFUND POLICY
Receive a 100% refund if you cancel up to 1 day before the experience begins.