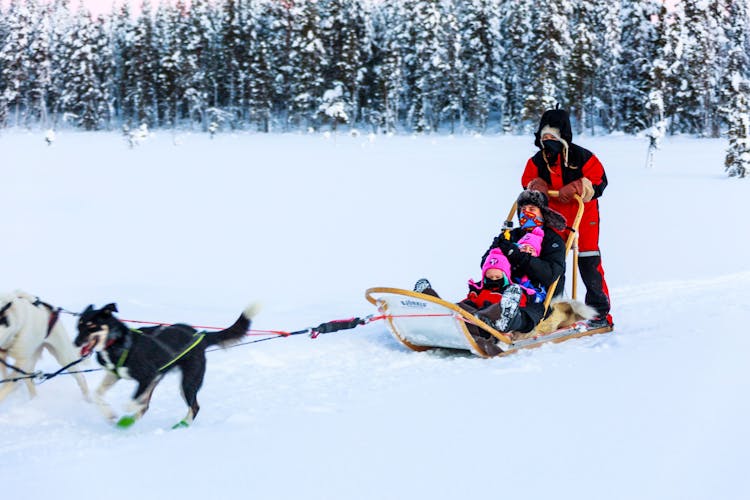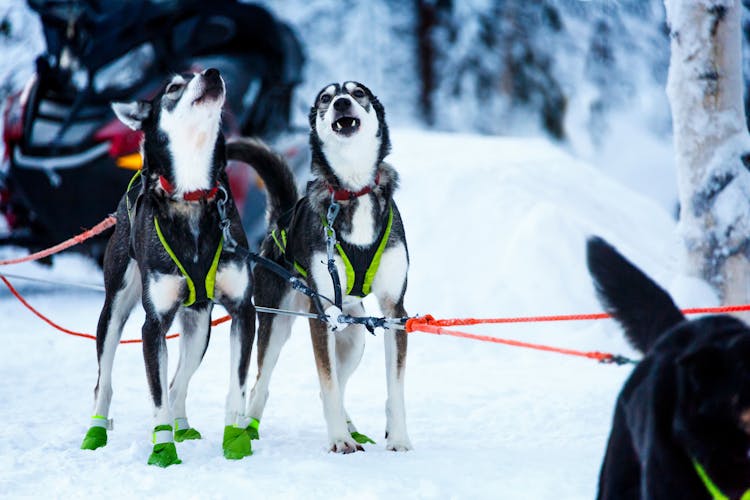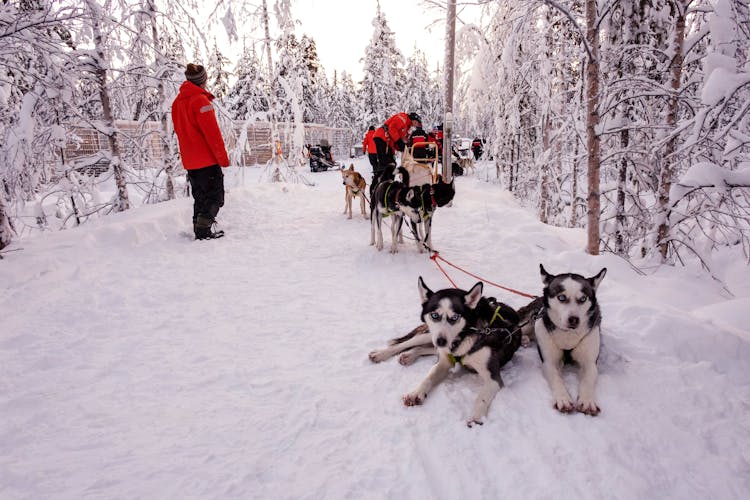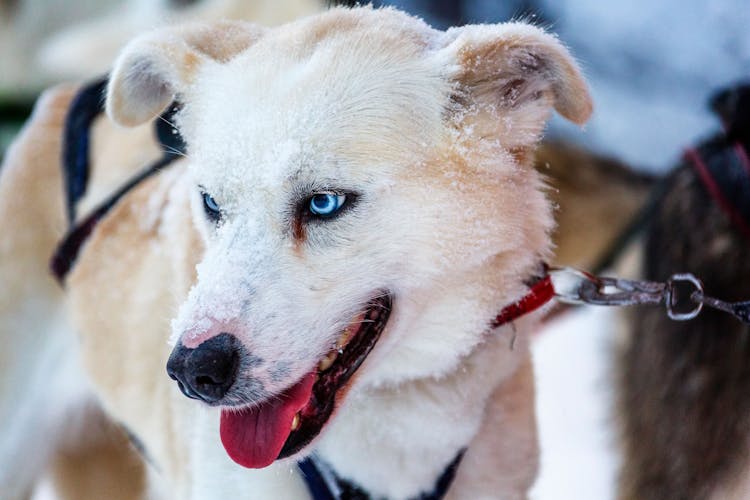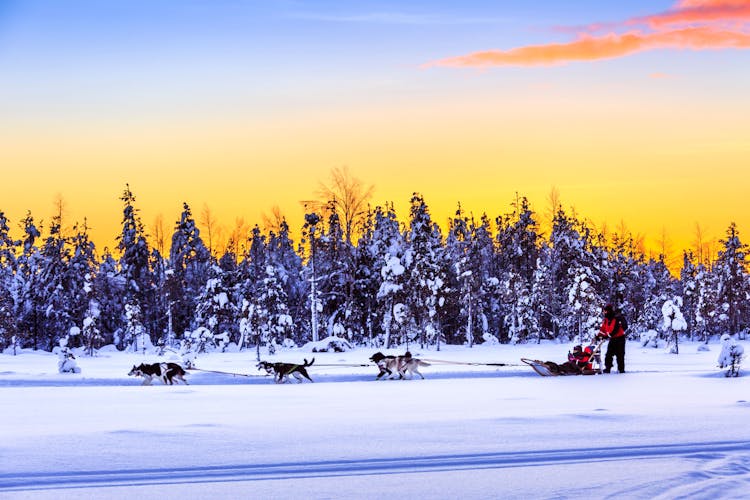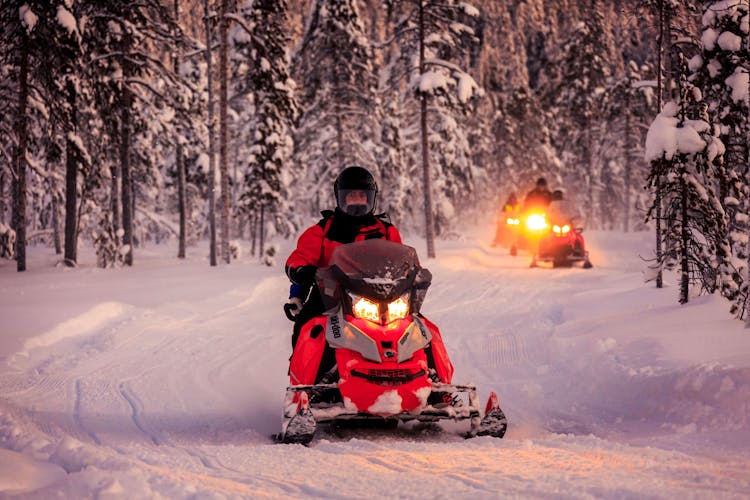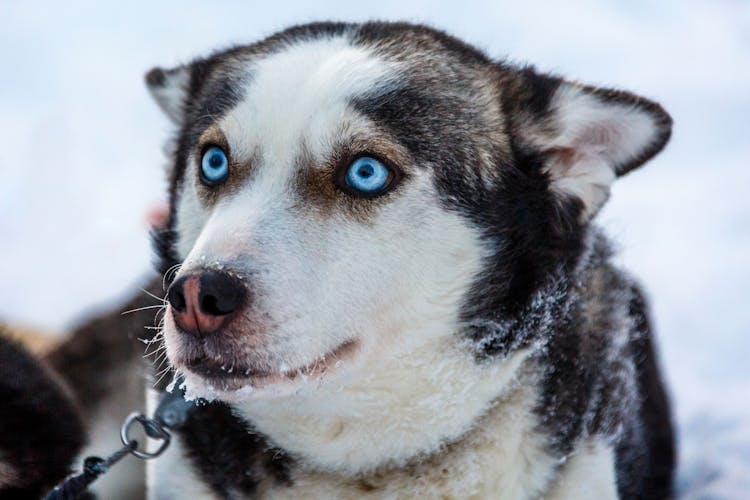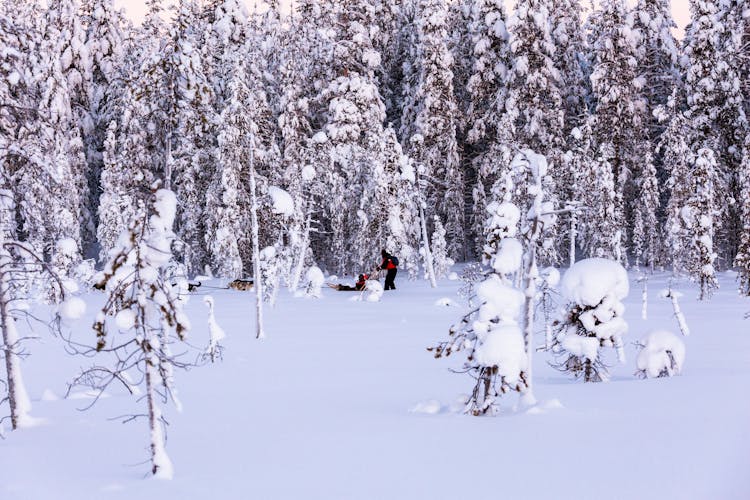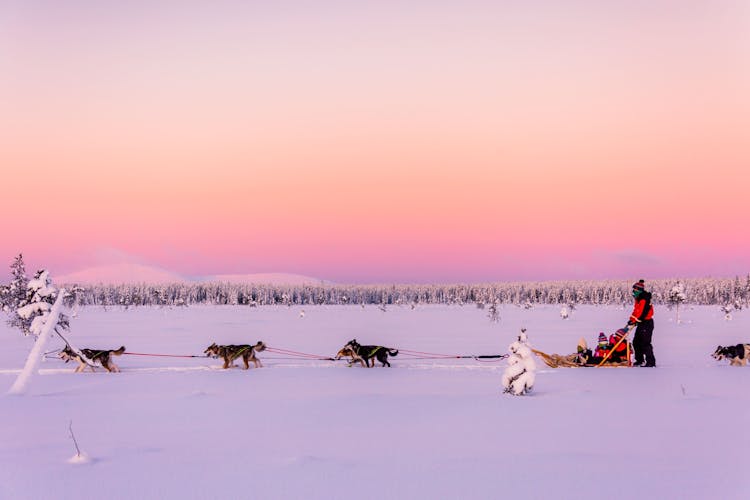 DESCRIPTION
If there's one way to travel in Lapland, then it has to be by husky. And this husky sleigh ride takes you through dreamy snowcapped landscapes while you tick off a bucket list experience. You'll also get to hang out with elves and hear their fantastic tales
DO THIS BECAUSE
Husky sleigh ride tour
Meet elves and visit the husky camp
Insight into the training and lives of the dogs
If there's one way to travel in Lapland, then it has to be by husky. And this husky sleigh ride takes you through the snow-capped lands while you tick off a bucket list experience.First of all, you'll join a team of elves who will take you to a husky camp where it's time to gather round the open fire and listen to some tales. You'll learn all there is to know about these remarkable, hard-working Arctic dogs as you keep cosy round the embers.Then, you'll climb aboard the sleigh and take the reins…
If there's one way to travel in Lapland, then it has to be by husky. And this husky sleigh ride takes you through the snow-capped lands while you tick off a bucket list experience.First of all, you'll join a team of elves who will take you to a husky camp where it's time to gather round the open fire and listen to some tales. You'll learn all there is to know about these remarkable, hard-working Arctic dogs as you keep cosy round the embers.Then, you'll climb aboard the sleigh and take the reins ready for an exciting ride – a maximum of three passengers is allowed unless you're taking the tour in Rovaniemi where instead you'll hop aboard a big sleigh driven by a professional. Watch as Lapland's snowy scenes pass you by and soak up the experience.
WHERE
IMPORTANT INFORMATION
Not suitable for guests with reduced mobility. All optional Lapland excursions are timed to complement your 3, 4, 5, 6 or 7-night stay in Lapland – we'll confirm the most appropriate time for your chosen excursion on arrival in Lapland
REFUND POLICY
Receive a 100% refund if you cancel up to 1 day before the experience begins.
COOKIE TRACKING FOR THE BEST EXPERIENCE
We use cookies to improve your user experience. By continuing to browse you agree with the use of cookies.
MANAGE YOUR COOKIES
Select and save your tracking preferences:
Remarketing (we use these to feature personalized ads)
Social media cookies offer the possibility to connect you to your social networks and share content from our website through social media. Advertising cookies (of third parties) collect information to help better tailor advertising to your interests, both within and beyond Experiencegift websites. In some cases, these cookies involve the processing of your personal data. For more information about this processing of personal data, check our Privacy & Cookie Policy.
Performance (we use these to improve the website)
These cookies allow us to improve the site's functionality by tracking usage on this website. In some cases these cookies improve the speed with which we can process your request, allow us to remember site preferences you've selected. De-selecting these cookies may result in poorly-tailored recommendations and slow site performance.
Functional (this gives you website access)
These cookies are required for basic site functionality and are therefore always enabled. These include cookies that allow you to be remembered as you explore the site within a single session or, if you request, from session to session. They help make the shopping cart and checkout process possible as well as assist in security issues and conforming to regulations.