Guided tour of the subterranean cemeteries of Rome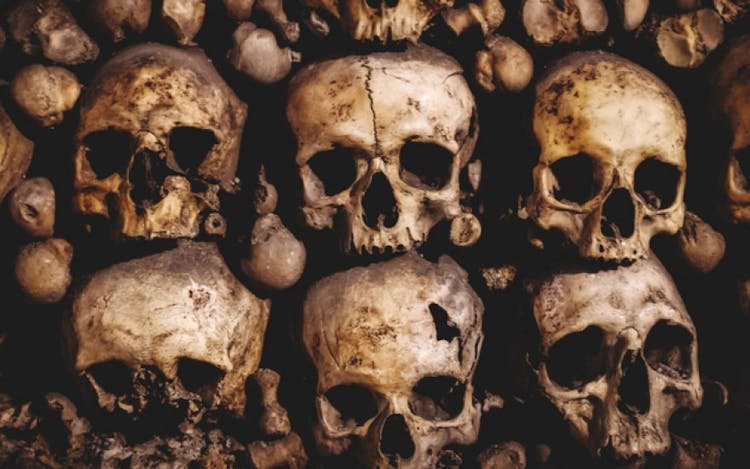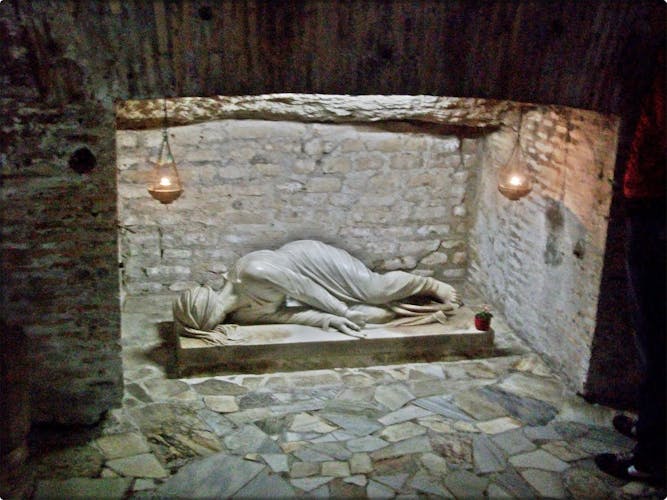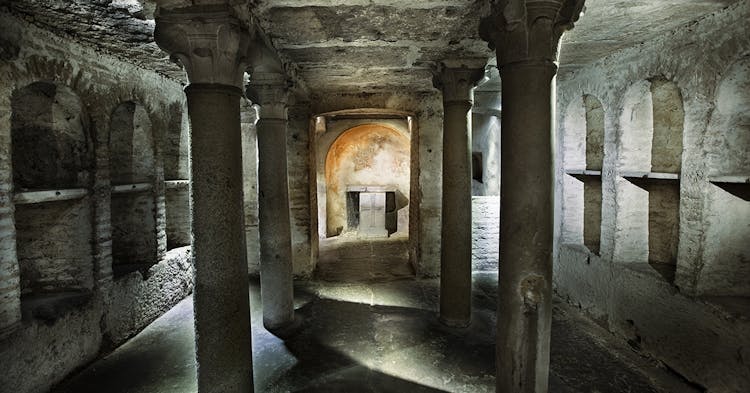 DESCRIPTION
Join this guided tour to explore the catacombs of Rome, admire their artworks and travel back in time to the early days of Christianity.
DO THIS BECAUSE
Discover the subterranean cemeteries of Rome
Explore the catacombs and admire their artworks
Travel back in time to the early days of Christianity
After being picked up from the meeting point at the colosseo, you will start an unforgettable experience which will bring you to explore the remarkable subterranean cemeteries of Rome, some of which were started in the 2nd century.You will be able to admire amazing historic artworks in the catacombs, and learn more about how these underground passageways give a window into the early days of Christianity. Don't miss such a unique opportunity!
WHAT'S INCLUDED
Entrance fees
Guided walking tour
Transportation in air-conditioned vehicle
WHERE
Pick-up directly from your accomodation. Please arrange with your local tour operator after booking (you will find their contact details in the info voucher).
IMPORTANT INFORMATION
Please arrange your pick-up with the local tour operator after booking (contact details in the info voucher)
REFUND POLICY
Receive a 100% refund if you cancel up to 24 hours before the experience begins.
COOKIE TRACKING FOR THE BEST EXPERIENCE
We use cookies to improve your user experience. By continuing to browse you agree with the use of cookies.
MANAGE YOUR COOKIES
Select and save your tracking preferences:
Remarketing (we use these to feature personalized ads)
Social media cookies offer the possibility to connect you to your social networks and share content from our website through social media. Advertising cookies (of third parties) collect information to help better tailor advertising to your interests, both within and beyond Experiencegift websites. In some cases, these cookies involve the processing of your personal data. For more information about this processing of personal data, check our Privacy & Cookie Policy.
Performance (we use these to improve the website)
These cookies allow us to improve the site's functionality by tracking usage on this website. In some cases these cookies improve the speed with which we can process your request, allow us to remember site preferences you've selected. De-selecting these cookies may result in poorly-tailored recommendations and slow site performance.
Functional (this gives you website access)
These cookies are required for basic site functionality and are therefore always enabled. These include cookies that allow you to be remembered as you explore the site within a single session or, if you request, from session to session. They help make the shopping cart and checkout process possible as well as assist in security issues and conforming to regulations.