Early bird Dubrovnik Old Town and Game of Thrones walking tour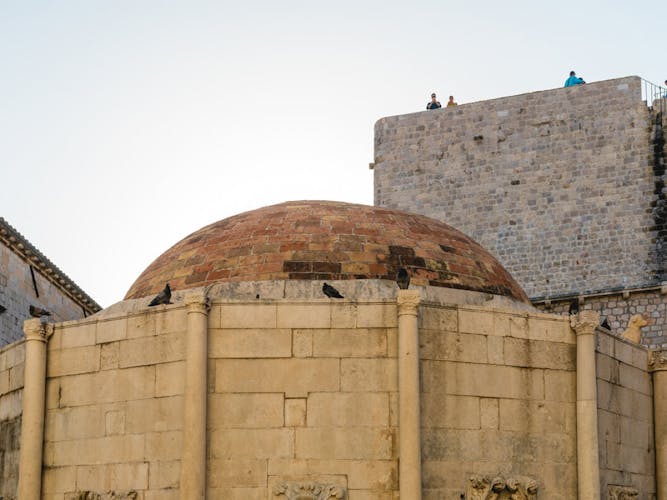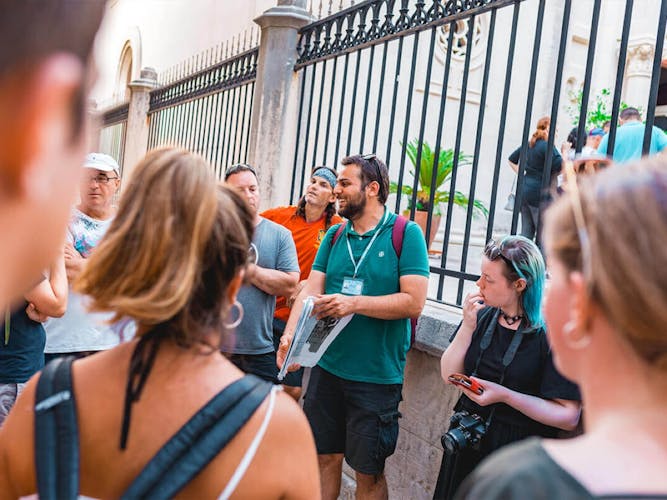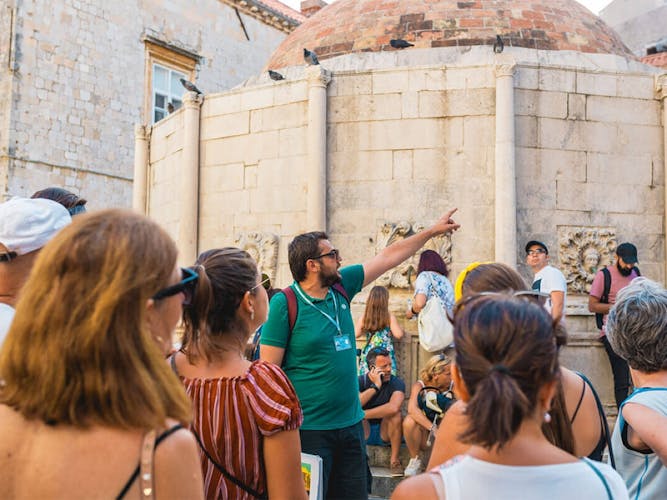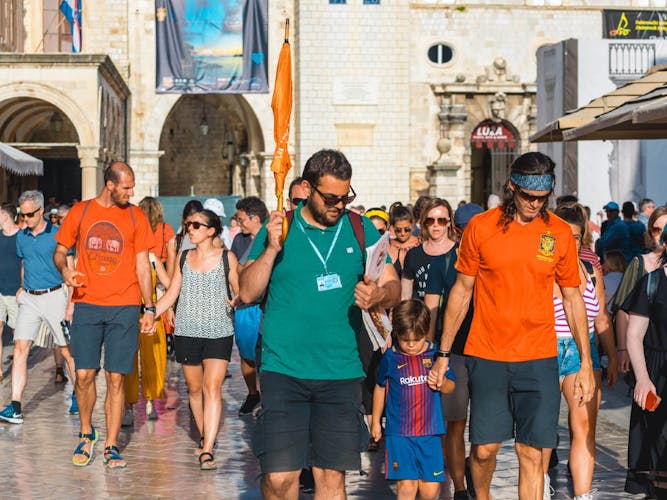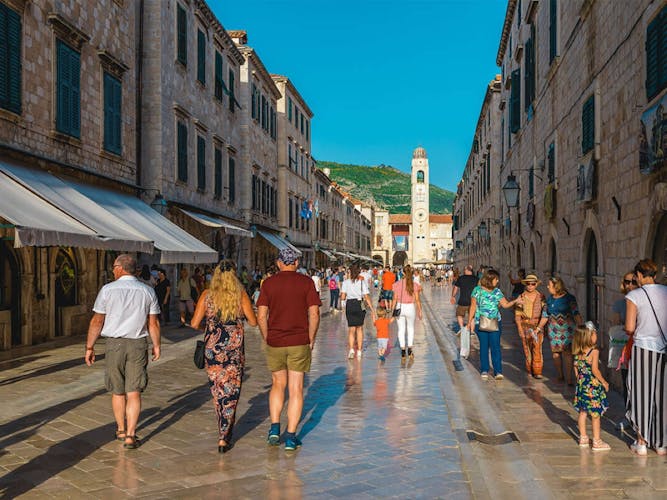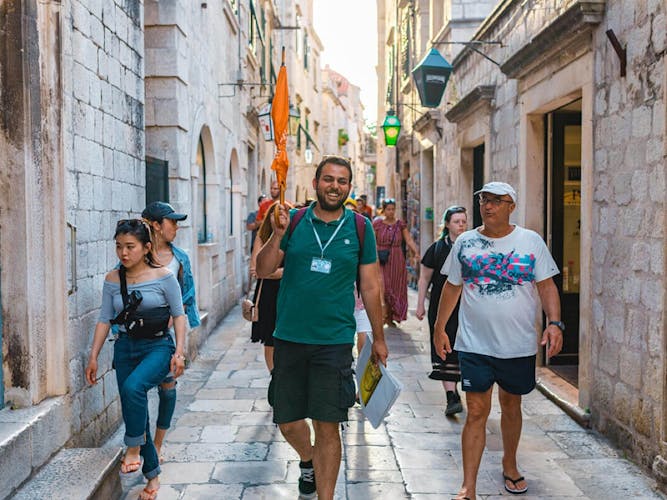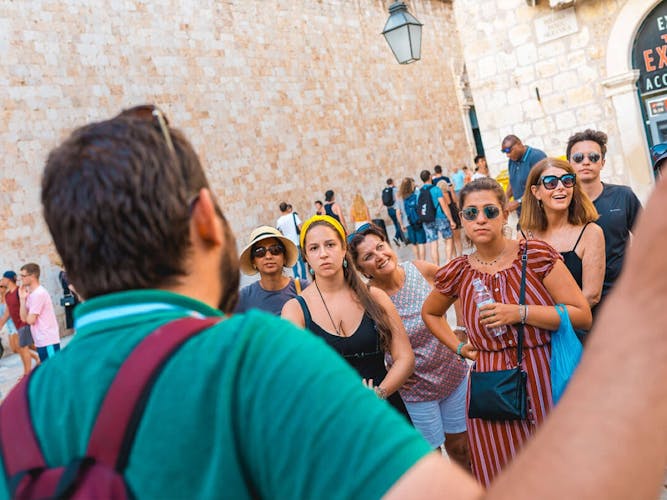 DESCRIPTION
Join a Dubrovnik guided walking tour passing the city must-sees and Game of Thrones filming locations in Dubrovnik
DO THIS BECAUSE
Experience Dubrovnik Old Town as it wakes up
Learn about the unique Dubrovnik Republic
See all the must-sees including the St. Blaise Church
Stroll through the streets of King's Landing
Admrire some famous Game of Thrones filming locations
This tour will focus on the unique history of the Dubrovnik Republic, a city republic that existed for centuries among much stronger neighbors like the Ottoman Empire and the Venice Republic. Discover how they did it for so many years while you see the most important must-sees and Game of Thrones locations.The tour starts in the morning to have the streets of the Old Town to yourself. Visit all the historical sights of the city including the St. Blaise Church, Sponza Palace, Stradun, Rector's…
This tour will focus on the unique history of the Dubrovnik Republic, a city republic that existed for centuries among much stronger neighbors like the Ottoman Empire and the Venice Republic. Discover how they did it for so many years while you see the most important must-sees and Game of Thrones locations.The tour starts in the morning to have the streets of the Old Town to yourself. Visit all the historical sights of the city including the St. Blaise Church, Sponza Palace, Stradun, Rector's Palace, the Orphanage, and many more hidden gems known only to locals.On top, you will see some Game of Thrones filming locations like the famous Walk of Shame stairs, Littlefinger's Brothel, and many more.
WHAT'S INCLUDED
Entrance fees
Guided walking tour
WHERE
Look for your guide holding an orange umbrella next to Orlando's Column at Luža Street.
IMPORTANT INFORMATION
This tour requires a minimum of 2 adults per booking
REFUND POLICY
Receive a 100% refund if you cancel up to 24 hours before the experience begins.
COOKIE TRACKING FOR THE BEST EXPERIENCE
We use cookies to improve your user experience. By continuing to browse you agree with the use of cookies.
MANAGE YOUR COOKIES
Select and save your tracking preferences:
Remarketing (we use these to feature personalized ads)
Social media cookies offer the possibility to connect you to your social networks and share content from our website through social media. Advertising cookies (of third parties) collect information to help better tailor advertising to your interests, both within and beyond Experiencegift websites. In some cases, these cookies involve the processing of your personal data. For more information about this processing of personal data, check our Privacy & Cookie Policy.
Performance (we use these to improve the website)
These cookies allow us to improve the site's functionality by tracking usage on this website. In some cases these cookies improve the speed with which we can process your request, allow us to remember site preferences you've selected. De-selecting these cookies may result in poorly-tailored recommendations and slow site performance.
Functional (this gives you website access)
These cookies are required for basic site functionality and are therefore always enabled. These include cookies that allow you to be remembered as you explore the site within a single session or, if you request, from session to session. They help make the shopping cart and checkout process possible as well as assist in security issues and conforming to regulations.