Back to blog
Sustainable and Ecological Activities in Amsterdam
March 30th, 2022
Bike paths, many canals, sustainable activities, Amsterdam is the capital of green tourism! And it's not us who say it.
Did you know that Amsterdam received one of the City Climate Leadership Awards from the C40, a network of the world's leading climate cities, to reward the city for its actions in favour of climate and environmental protection?
Being a sustainable city is one of the main objectives of the Dutch capital, notably by :
Using its green space responsibly.
Reducing CO2 emissions.
Promoting cycling for all.
Being a leader in electric transport.
In terms of tourism, the city has nothing to hide either. It offers many activities for a more responsible tourism.
So, are you ready to discover Amsterdam in a more eco-responsible way?
Let's take a stroll through the Amsterdam market.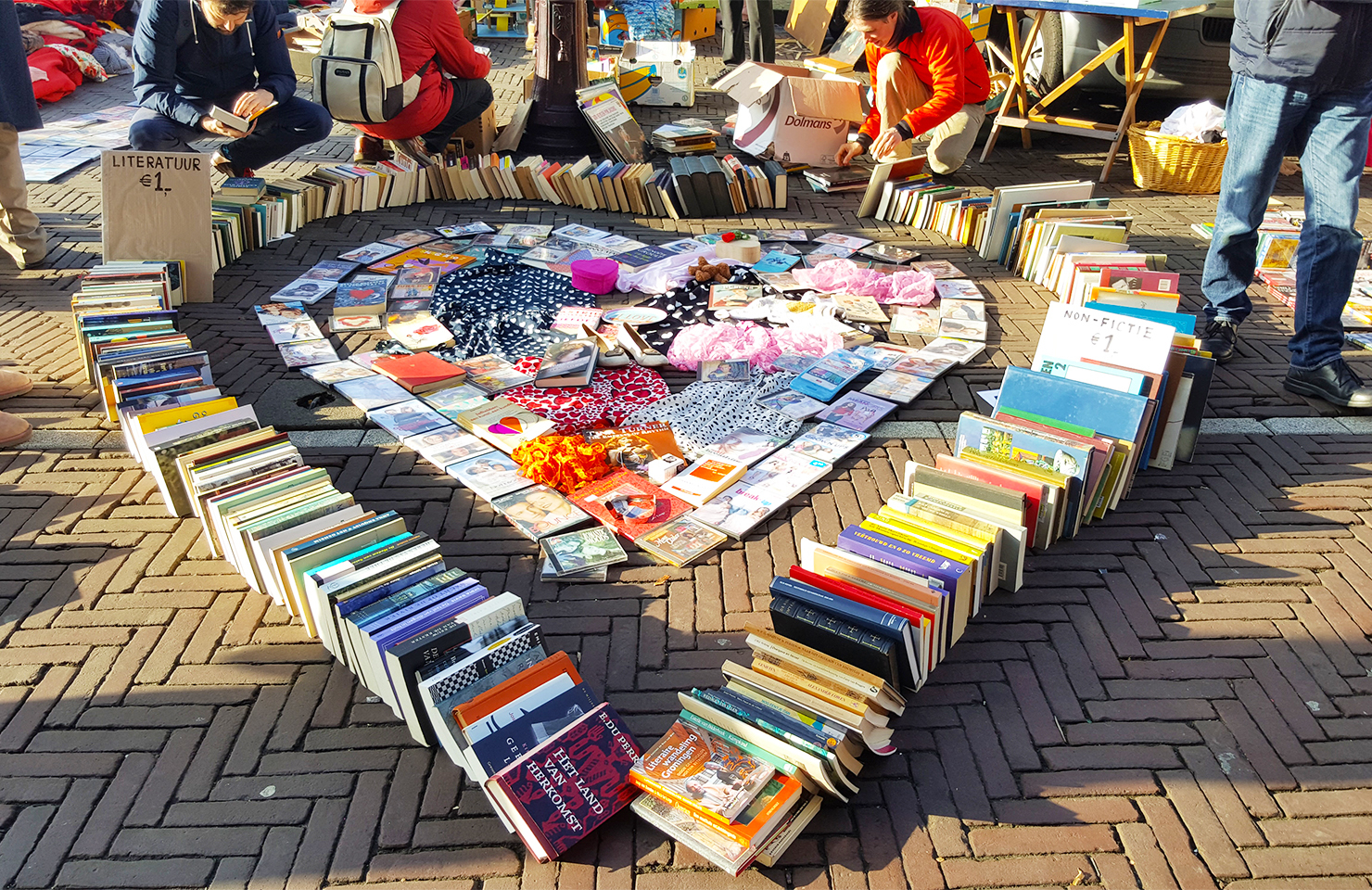 Should I rather say the markets of Amsterdam? There are dozens of markets present every day of the week that we can find in Amsterdam. From traditional flower markets to flea markets, you are sure to find what you are looking for in Amsterdam.
We have specially compiled the top 7 best markets in Amsterdam in this article. Perfect if you're not sure which market to visit, although we recommend that you visit all of them, as each one has its own speciality and will allow you to discover a different part of the city.
A fun activity to share with family or friends to enjoy the good weather, admire the canals and the beautiful city of Amsterdam while finding some gems.
A 100% personalised walking tour day to explore Amsterdam
While visiting the backstreets of Amsterdam while shopping is possible, we also advise you to book an expertly guided tour to explore the facets of the city.
Accompanied by a local guide, a true Amsterdammer, you will have the opportunity to have a tailor-made experience. Customise the tour according to your interests and desires, see the highlights of Amsterdam and get off the beaten track, away from the tourist attractions.
An eco-friendly activity that only requires your little or big legs, and you are ready for a guided walking tour for a personal and private experience.
Bicycle-friendly Amsterdam, the city of bicycles par excellence
Amsterdam has been chosen the most bicycle-friendly city many times. Almost 500 km of cycle paths are available in Amsterdam, allowing its residents to make the majority of their journeys by bike (The Experiencegift team comes to the office every morning by bike, a great way to start the day).
You can reach almost all the city's canals, the Herengracht, Prinsengracht, Keizersgracht and Singel, the four main canals of Amsterdam, by bike. This way you can enjoy Amsterdam while reducing your carbon footprint. We recommend renting a bike for the day. There are a number of companies that offer low-cost bike hire in Amsterdam.
Some tips for safe cycling in Amsterdam:
Stay on the cycle paths.
Follow the traffic lights.
Signal with your hand before turning to show direction.
Be aware of your surroundings.
Have lights on if you are cycling at night.
Always lock your bike.
Enjoy.
Watch a sunset on a canoe trip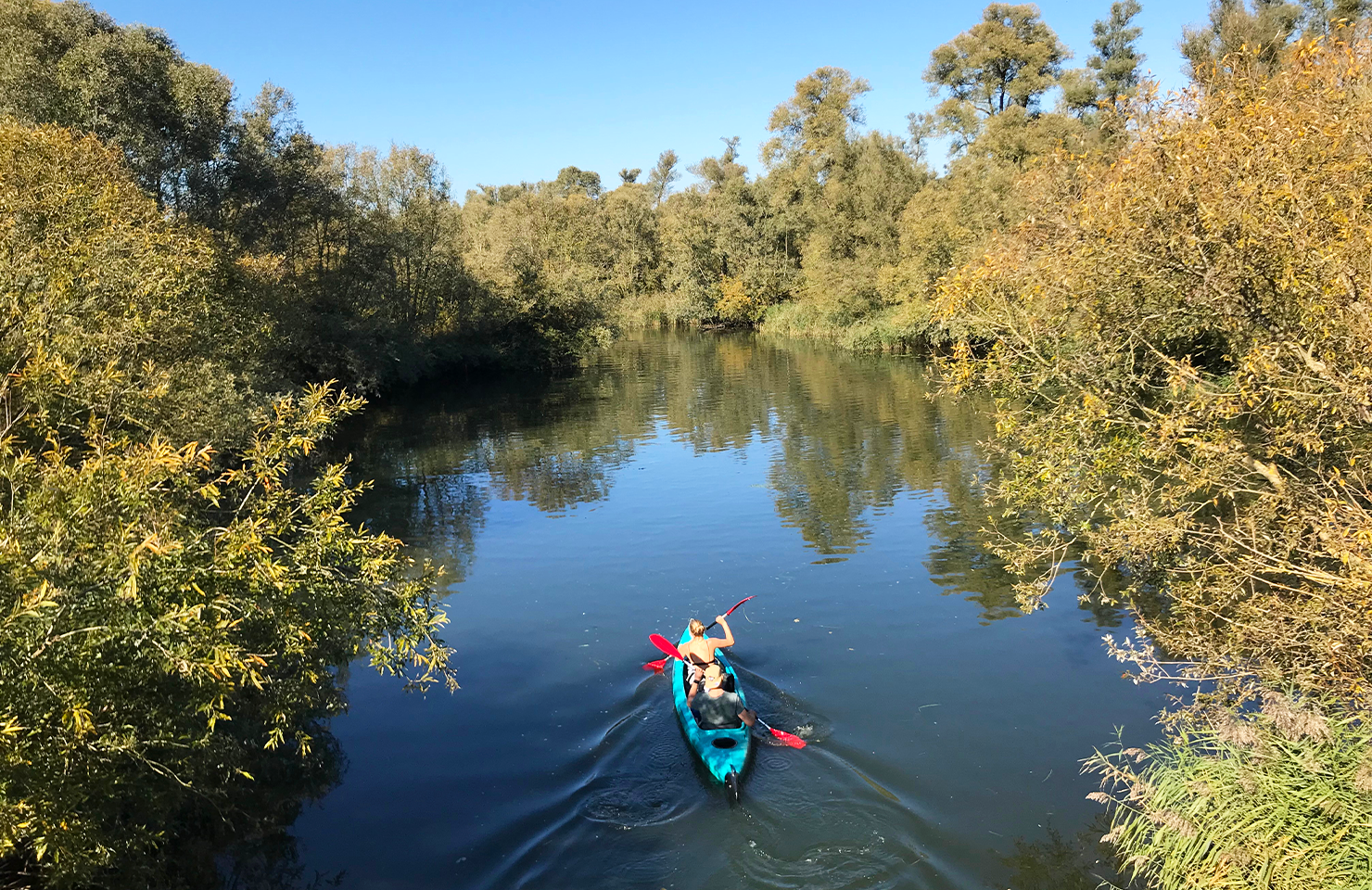 Fancy discovering nature near Amsterdam? Board a canoe for a four-hour trip through the Dutch marshes with the bonus of a beautiful sunset.
A green activity to do to explore the traditional Dutch villages of the 17ᵉ century that have inspired the greatest painters such as Rembrandt and Ruysdael. You will also learn more about the wildlife and plants within the Dutch marshes. A cultural, sporting and educational activity, but that's not all! Enjoy a picnic with cheese, wine and much more with your private guide.
The Floriade Horticulture Expo in Amsterdam
A fan of flowers and new technology? Take a trip to the Floriade Horticultural Expo. A world horticultural exhibition that takes place in the Netherlands, in Almere (only 30 km from Amsterdam) from 14 April to 09 October 2022.
This exhibition is not to be missed, as it only takes place once every 10 years. You will discover innovative solutions from all over the world to make our cities even more pleasant and sustainable. Also the latest developments from the Netherlands and other countries for a greener and more sustainable world.
Take a ride on the 850 m long funicular to get around the exhibition quickly, from north to south, which is quite practical, isn't it? Plus, you'll have a great view of the Floriade from the sky. That's how you can combine ecological transport with fun.
Won over by these eco-friendly activities to do in Amsterdam to contribute to a more sustainable world? From market visits to cycling and canoeing to the world exhibition, you're sure to have a great time with your loved ones in one of the most eco-friendly cities in the world.
You can also find more activities to do on our Activitygift website using your Activity gift card.