Back to blog
A Complete Corporate Gift Guide For Dutch Employers
July 7th, 2023
Looking for a unique way to thank your employees? Then choose an Activity gift. Whether they have a passion for sports, sightseeing or music, with an Activity gift you give them the chance to experience a new adventure. This way you not only contribute to a fun day out, but also to a healthy way to relax and recharge. Here's our ultimate guide complete corporate gift guide for Dutch employers.
Utrecht and The Hague
Utrecht
Nature walk in Utrecht with an interactive city game
If your team enjoys outdoor activities, gift them a beautiful walk in nature. This walk is guided by fun questions via your smartphone. This unlocks every walking point with a question about the rainforest or the surrounding Dutch landscape. By registering for the nature walk, your team donates to the sustainable Oasebos Foundation, which is committed to preserving the rainforest in Costa Rica. The day also includes a visit to Haarzuilen, home to Kasteel de Haar (the largest castle in the Netherlands).
The Hague
3-hour bicycle tour of The Hague
Does your team love art and culture? Then give them a trip to The Hague. During a three-hour bike ride, they discover the best of the city: a mix of vibrant art museums, a thriving cultural scene and scenic natural parks. In addition, they are accompanied by an expert guide, who will show them all the local treasures, from the royal family to the international institutions for peace and justice.
Our promotional gifts can also be used outside the Netherlands, Activitygift has more than 50,000 activities worldwide. Do you want to go abroad with your team? Then read on!
London and Glasgow
London
Looking for a sporting activity for your team? Then look no further. Home to the most successful England football team of the 21st century, the Chelsea FC stadium tour is an iconic attraction for Chelsea fans and football enthusiasts from around the world. Your employees will receive a fantastic 1 hour tour of Stamford Bridge. The tour includes the changing rooms, players tunnel, pitchside and much more. Each guest will also receive a complimentary Chelsea FC Lanyard and an official photo with the 2012 and 2021 UEFA Champions League trophies.
Glasgow
Loch Ness, Glencoe and the Scottish Highlands from Glasgow
If history and storytelling pique their interest, send your team on a trip to Loch Ness. They get the chance to explore the Highlands, where they visit majestic Glencoe, one of Scotland's most haunted glens. As they make their way through the Scottish countryside, they admire the picturesque village of Fort Augustus and enjoy breathtaking views. After trying to find the world famous Loch Ness Monster, your team will take a boat trip around the loch.
Los Angeles and Nashville
Los Angeles
Downtown LA Food and Culture Tour
Treat your team to a two-hour tour of downtown Los Angeles for a quick escape to some of its most beloved cultural and culinary landmarks. By listening to interesting stories and fun historical facts, your employees enjoy the best of the city with a touch of entertainment. With visits to famous sites such as The Spring Arcade Building, Grand Central Market and Walt Disney Hall, this tour guarantees a fun time.
Nashville
Nashville Soul of Music City Night Tour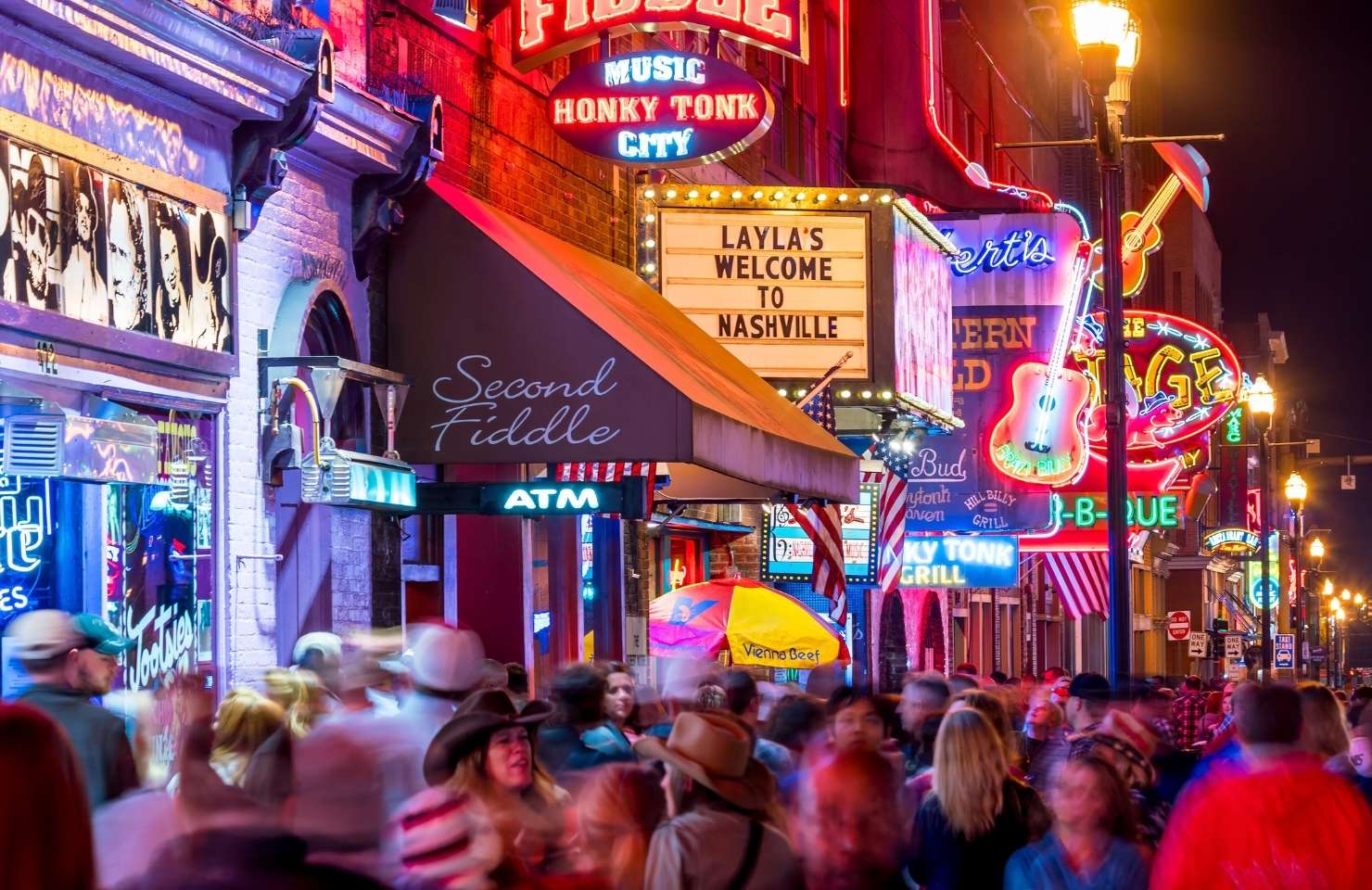 Do you have a team full of music lovers? Then you definitely want to give them a trip to the city that breathes and lives music. The soul of the music city night tour takes them to the most iconic music halls and blues bars. It's the perfect choice to take a dip in the heart of Nashville. They can enjoy an evening of music, history, and fun as they visit some of the city's most storied spots and hear stories about the people, places, and events responsible for Nashville's iconic reputation.
Are you ready to make your team happy with a personalized gift that suits everyone? We hope this complete corporate gift guide for Dutch employers gives you a good idea. Give an Activitygift gift for making unforgettable memories.