Back to blog
40th Birthday Gift Ideas For Men To Rock His World
August 7th, 2023
Skip to the best 40th birthday gift ideas for men.
Whoever said 40 was the age to start slowing down? Prepare to be amazed as these 10 wild 40th birthday experiences prove exactly why life begins at 40. This milestone is worth celebrating with unprecedented flair and excitement.
Turning 40 doesn't mean settling down and slowing down. We're here to demonstrate that age is just a number and that the best is yet to come! So, let go of the clichés of aging and embrace this spectacular chapter with absolute gusto.
To help you do that, I've handpicked some wild and wacky birthday gift ideas for men that will have you and your friend or partner roaring with laughter. Have a spectacular entry to 40-something-ville!
Why We Shouldn't Be Scared About Getting Older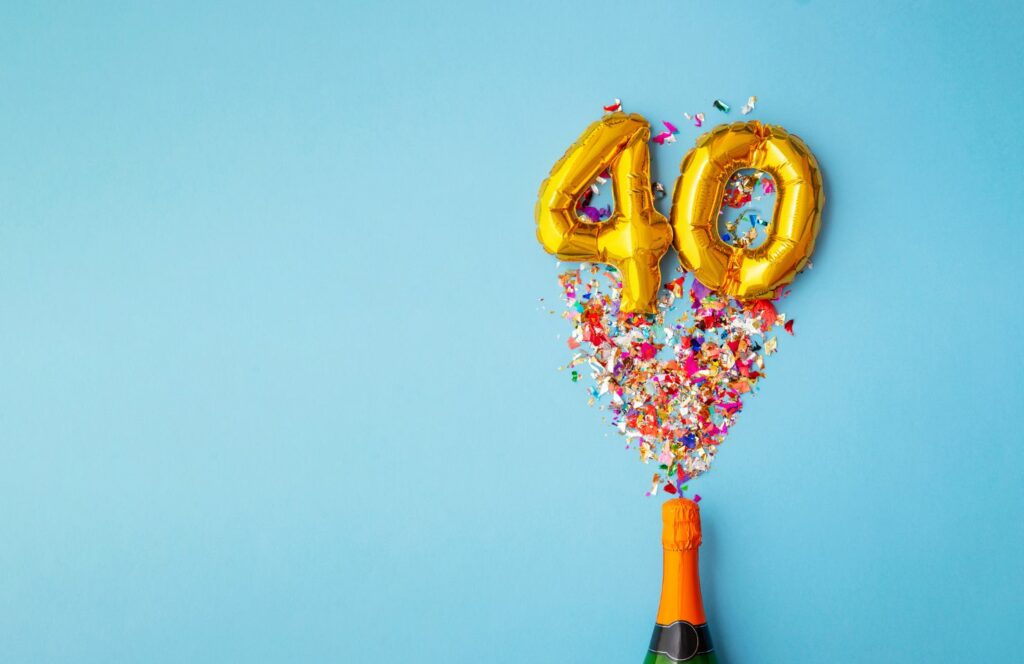 Approaching the fabulous age 40 often brings whispers of apprehension about getting older. However, there's no reason to fear it! Embrace this new chapter of your life and celebrate the wisdom and experiences that come with age.
Each year grants us a deeper understanding of ourselves and what truly matters. We shed insecurities and embrace self-confidence, becoming more empowered than ever before. At 40, we've accomplished so much and still have plenty to look forward to.
Life flourishes at 40; it's a time to cast aside doubts and fears and step into a fresh phase with renewed purpose and passion.
1. Experience Gifts for Men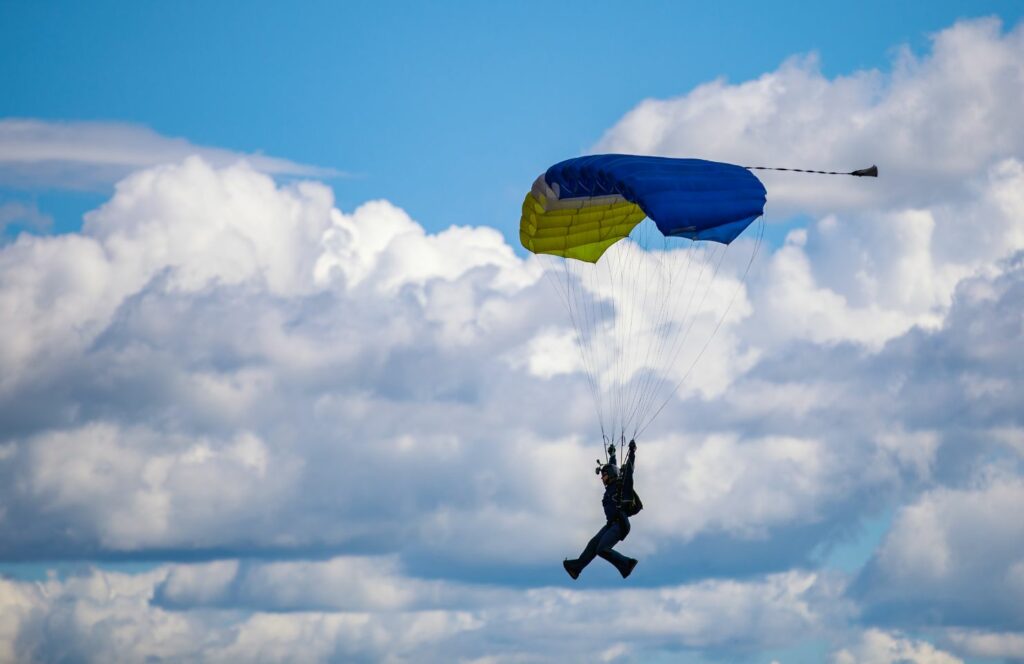 Experience gifts are the source of unforgettable memories and unique adventures that align with the birthday king's interests. Rather than accumulating material possessions, these gifts provide a chance for meaningful and shared experiences, fostering stronger connections and leaving a lasting impact.
From thrilling outdoor activities to gourmet dining experiences, they cater to diverse tastes and create moments that resonate long after the occasion.
For the adrenaline junkies, give them experiences that will get his blood pumping, like white-water rafting. Check out this list of gifts for the daredevils in your life.
2. A Custom Leather Wallet
A custom leather wallet is timeless and practical. The personalized touch adds sentimentality, commemorating this milestone age. As a daily accessory, the wallet combines style and utility, serving as a constant reminder of the thoughtful gesture on their journey ahead.
3. A Beer Gift Basket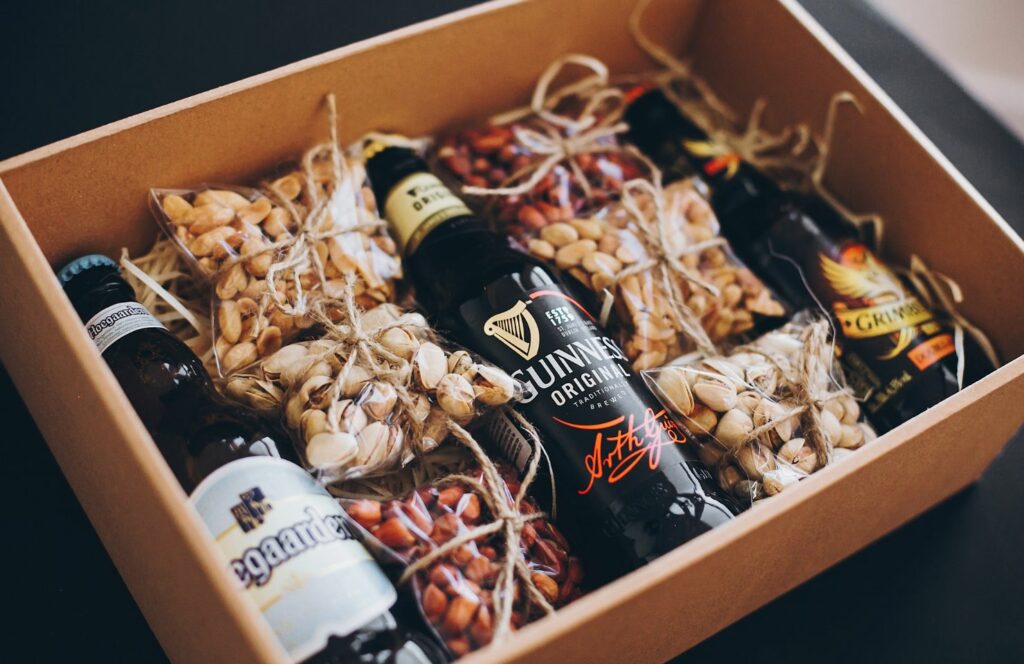 A beer gift basket makes an excellent gift for men as it combines their appreciation for quality brews with a delightful and curated presentation. It offers a variety of beer selections, allowing them to explore different flavors and styles.
This thoughtful gesture not only caters to their taste preferences but also provides a enjoyable and memorable experience, making it a perfect choice for various occasions.
4. A Weekend Getaway Near You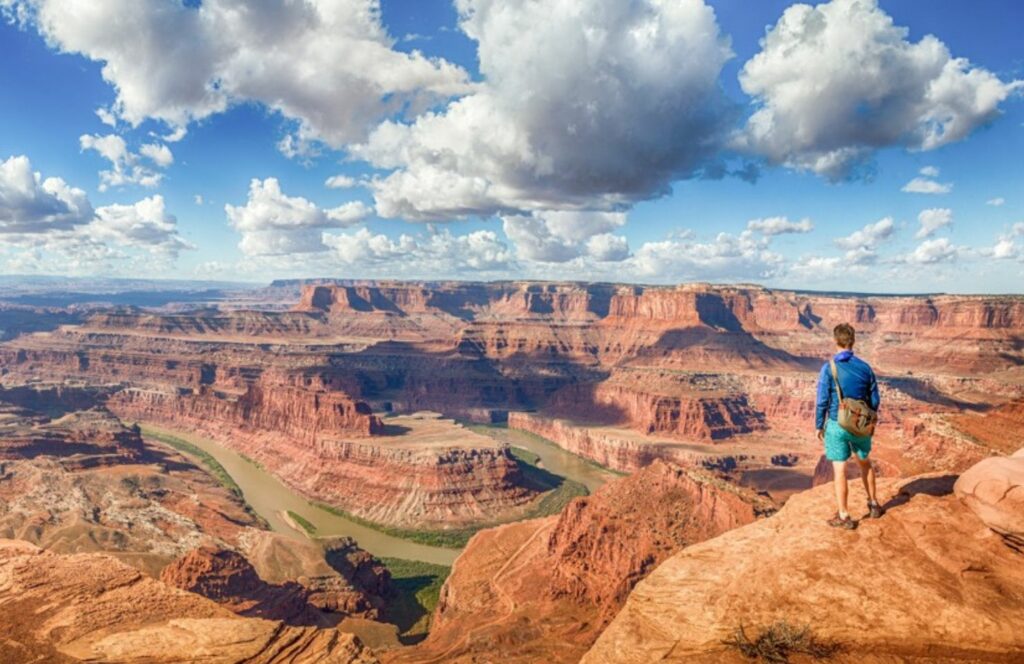 A weekend getaway makes an exceptional gift for men because it offers a refreshing escape from routine, allowing them to unwind and recharge. It provides an opportunity to explore new places, engage in exciting activities, and create lasting memories.
This thoughtful gesture showcases a deep understanding of their need for relaxation and adventure, making it a truly memorable and appreciated present.
You can drive or book a flight for him to his favorite destination. Better yet, let him choose where to go with this handy Flightgift card. With more than 400+ airlines to choose from, Flightgift is the perfect gift for the man with everything.
5. A Las Vegas Food Tour
At 40, we've earned the right to indulge in the finer things in life—like mouthwatering culinary delights! Plus, everyone likes Las Vegas, so why not combine both?
A Las Vegas food tour is an outstanding gift for men as it combines their love for culinary experiences with the vibrant atmosphere of the city. It allows them to indulge in a variety of flavors and cuisines while exploring different eateries and hidden gems. This unique and immersive experience creates a memorable adventure that tantalizes their taste buds and offers a fresh perspective on the city's gastronomic scene.
6. A Stand-Up Comedy Night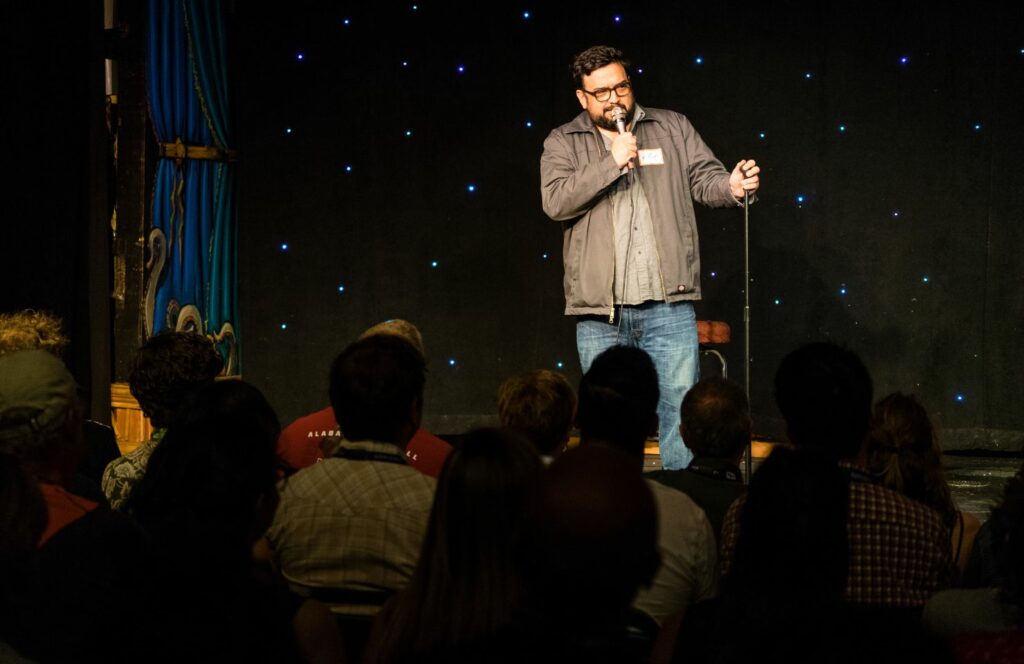 Whoever said the notion that turning 40 is synonymous with "boring" hasn't tasted the enchantment of stand-up comedy! Rally your squad and make your way to a stand-up comedy club for an evening of rib-tickling laughter and contagious humor.
Laughter, the ultimate elixir, washes away any hints of birthday blues, and a comedy night provides just the remedy. So, recline, unwind, and let the uproarious anecdotes and sharp quips transport you to a realm of unadulterated delight. It's a splendid means to toast to life's comical instances while reveling in the company of your dearest companions.
7. Adult Summer Camp
An adult summer camp makes a perfect 40th birthday gift for men for several reasons. Firstly, it offers a unique opportunity to relive the carefree spirit of youth while engaging in exciting outdoor activities and adventures. Secondly, it provides a chance to forge new friendships and connections with like-minded individuals, adding a social and bonding aspect to the experience.
Lastly, the camp's immersive setting fosters a break from routine, allowing them to rejuvenate, create cherished memories, and celebrate this milestone in a novel and unforgettable way.
8. Mixology Classes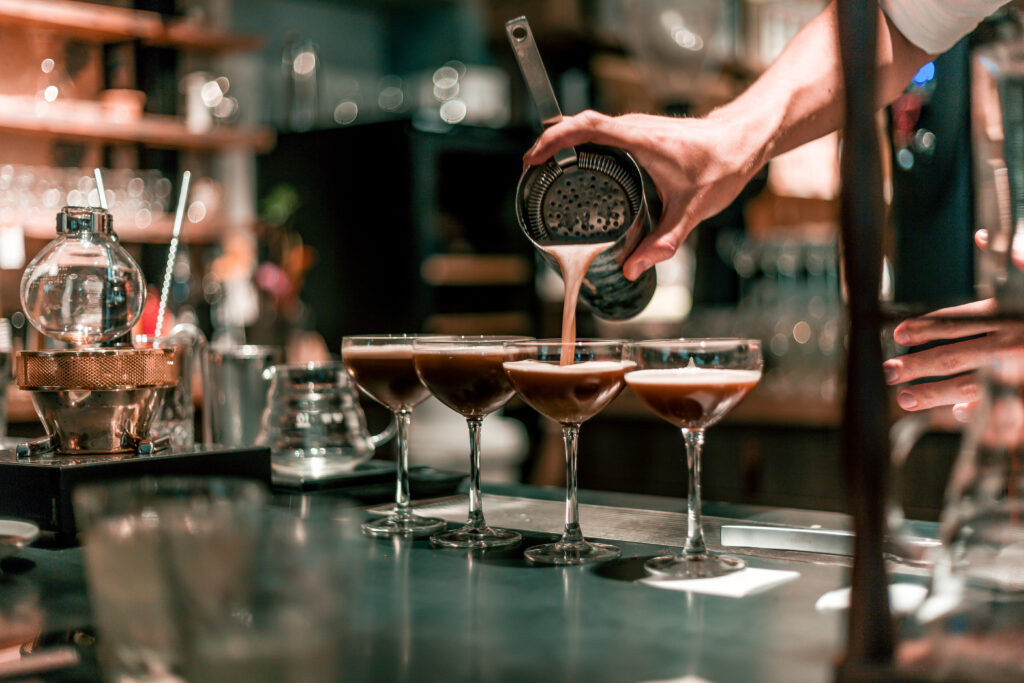 Age is a mere digit, and your eagerness to explore fresh endeavors knows no bounds! Embrace your penchant for experimentation through an engaging cocktail-making class. Shake, stir, and relish your journey toward becoming a maestro of mixology!
This interactive and enjoyable escapade will see you and your companions crafting delectable drinks and savoring the sweet results of your efforts. It's the ideal moment to unveil your inventiveness and dazzle future guests with your newfound mixology prowess. Here's to celebrating 40 years and the thrilling escapades that lie ahead!
9. A Frenzy Waterpark Day
The best 40th birthday gift ideas for men might be simpler than you thought. Whoever said waterparks are only for kids missed the memo on ageless fun! Dive headfirst into a day of water park shenanigans with your friends. Embrace your inner child and conquer thrilling water slides, drift along the lazy rivers, and splash in the wave pools.
This experience is not just about the exhilarating rides; it's about relishing the company of friends and creating shared memories. The joy of laughter, the screams of excitement, and the carefree moments in the water will leave you feeling young, ready to embrace the next chapter of life with zest and zeal.
10. Men's Spa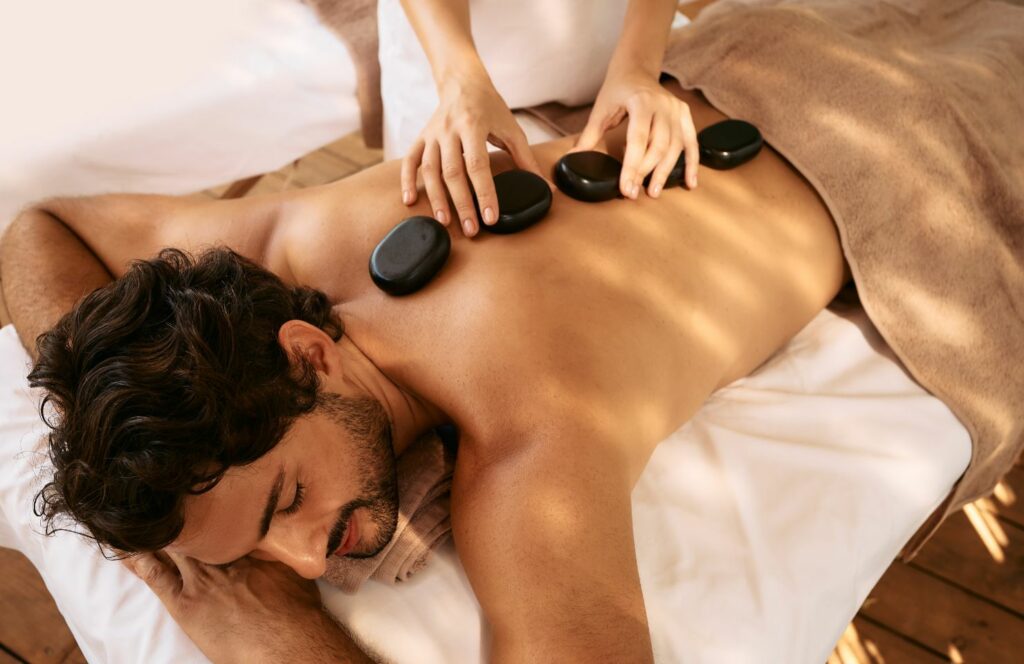 Amidst all the thrill and escapades, it's essential to carve out a moment for self-indulgence and revitalization. A spa day embodies the pinnacle of relaxation and renewal—an exquisite gift to mark your 40th birthday. Immerse yourself in calming massages, invigorating facials, and serene repose within an oasis of tranquility.
This encounter transcends mere physical ease; it's a journey to nurture your spirit and contemplate the remarkable path that has led you to this milestone. Allow yourself to be treated like royalty, luxuriating in a day of self-care that will leave you invigorated, replenished, and poised to embrace the forthcoming chapter of life.
Moreover, the US boasts an array of splendid spa havens, ensuring your entry into the golden years is nothing short of euphoric.
Which 40th Birthday Gift Ideas For Men Will You Choose?
Let's defy the stereotype that associates turning 40 with a slowdown. These 10 exhilarating 40th birthday encounters have vividly demonstrated why life truly ignites at this stage! This is a moment demanding celebration with utmost vibrancy and fervor. We've shattered the confines of age, showing that it's a mere marker on the grand voyage of life.